The Best Adventure Films of 2019 (So Far)
The stories go deeper than just deep pow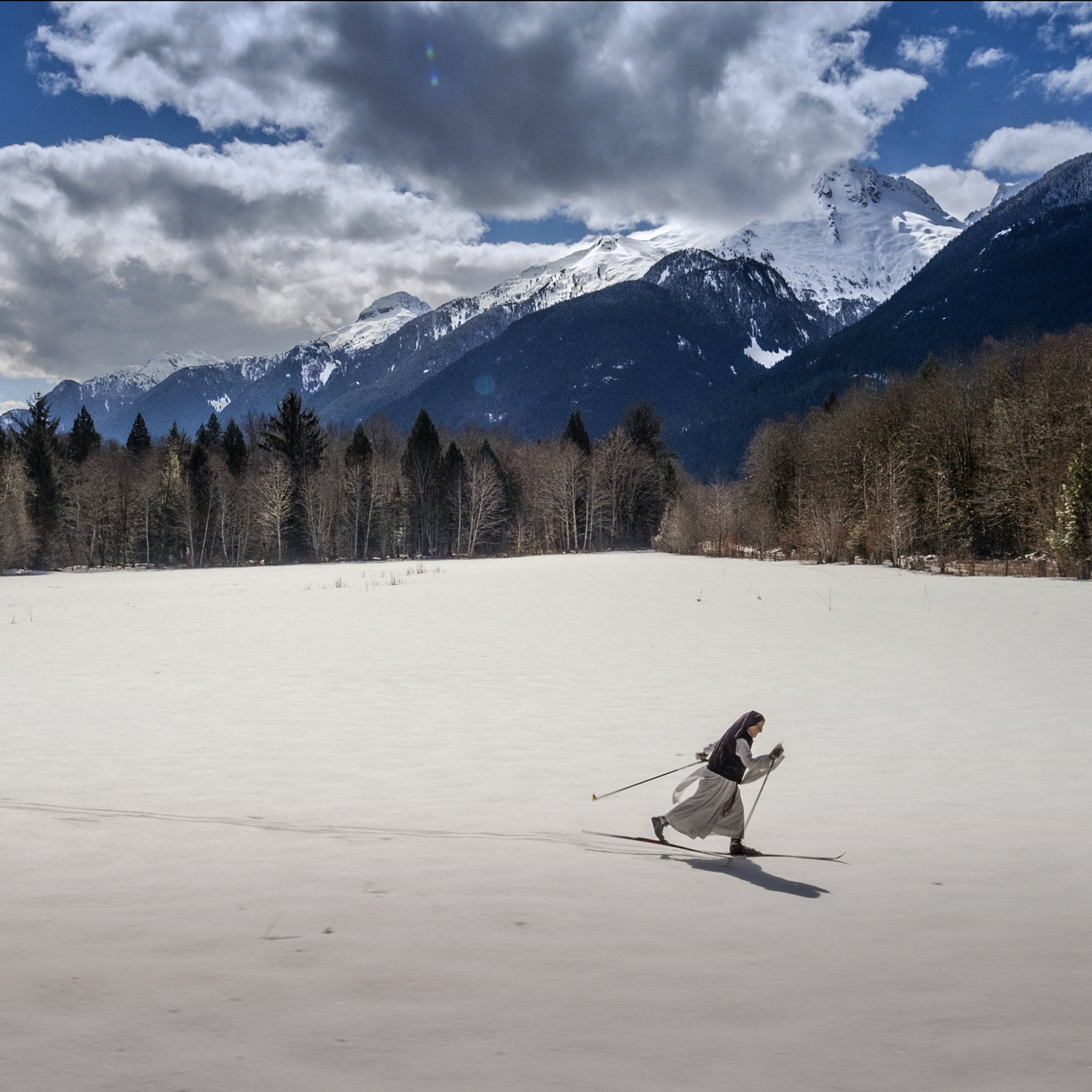 Heading out the door? Read this article on the new Outside+ app available now on iOS devices for members! Download the app.
Each November, a small campus nestled beneath the soaring peaks of the Canadian Rockies becomes the creative center of the outdoor-adventure world. The Banff Mountain Film and Book Festival celebrates some of the finest work in mountain sports and culture, and for outdoor films, premiering at Banff is the equivalent of premiering on Broadway. The most popular movies from last fall are sure to appear throughout the 2019 festival circuit, and while sizzle reels will showcase big air and crazy exposure, in the best films, physical feats are secondary. Sure, sick drone footage is nice (for a three-minute short) and gnar-gnar accomplishments are cool (we need a bumper sticker: "Nobody cares that you sent the gnar"). But neither ensures a quality film. The power of story remains king.
Earlier I wrote about the festival's grand-prize winner, The Weight of Water, a thoughtful documentary about blind adventurer Erik Weihenmayer's paddling journey through the Grand Canyon. My other favorites from Banff, reviewed here, also tended toward the contemplative while avoiding guilt trips and preaching—and they stayed with me long after I left the theater.
The Silver Branch opens with the fierce landscape of Burren, Ireland, where lush hillsides and fairy-tale forests roll along the horizon, seemingly untouched by time. Burren is home to Mesolithic tombs, an astonishing diversity of flora, and the struggles of modernity. Development threatens the region, namely a proposed visitor center and parking lots that would allow more people to enjoy Burren's national park. Opponents suggest less impactful methods of enhancing access. The government pushes ahead (with eager developers, naturally), dismissing concerns that their plans would diminish, if not ultimately destroy, the remoteness and ecological sensitivity that make the area special. Director Katrina Costello immerses us in the pastoral ways of Burren farmer and poet Patrick McCormack, who says, part tragically and part bemused, "There are whole generations of people who never saw something grow." Indeed, everything changes. But should it?
The film's sublime cinematography, also by Costello, is often overlaid with McCormack's voice, reading his poetry. Costello leaves space for bigger questions to arise beyond any singular swath of land: Have we lost the humility and restraint to allow potential resources to exist unexploited? Can something be meaningful if we cannot experience it ourselves? Perhaps the questions themselves are quaint notions in our hypercapitalistic world, but McCormack and his neighbors pour their every penny into a lawsuit to stop the inexorable march of "progress." On the edge of his farm, bulldozers rev their engines.
A splendid scene in Grant Baldwin's This Mountain Life shows a nun on nordic skis, gliding across a pristine wintry landscape. "Silence is really an endangered species in the world today," she says. The film is a series of stories about people whose unconventional lives are nourished by Canada's snowy wilderness—skiers, climbers, a "snow artist," hikers, a mother-daughter team on a six-month remote alpine traverse, and, yes, nuns who ski. The film rises above the astonishing absence of depth that somehow still prevails in many snow-based films (a.k.a. glorified music videos with story lines comprised of a bro hucking cliffs and said bro's bros, clad in their obligatory flannel and trucker hats, articulating such lines as "Dude is so rad").
Also beyond the traditional ski-flick vein—importantly so—is Brotherhood of Skiing, a terrific short by Colin Arisman and Tyler Wilkinson-Ray, about a grassroots organization for black skiers to unite on the slopes and support their youth. The group formed in 1973, at the height of the civil rights movement—before its first gathering, in Aspen, Colorado, the National Guard was put on standby. "I'd always heard the myth that black people don't ski," a recent participant says on camera. Such myths are dispelled with wonderful archival footage, and the film shines in its displays of empowerment, affirmation, and sheer joy.
Director Nico Muñoz's Plan C-14 II blends an air of melancholy and beauty as we admire the life of Martin Pueyrredon. He's 83 years old and has recently lost his wife of 60 years, followed by his best friend and traveling partner, with whom his outdoor adventures had taken on profound meaning. Their deaths leave him empty, even as he declares himself a "happy old man." He continues to work his engineering job, lays flowers on his wife's grave, and trains for another long adventure—this time, solo. It is important to have plans, he says. Amid the windswept plains, canyons, dirt roads and high mountain passes of the Argentinean Andes, Pueyrredon repeats the final journey he made with his departed friend, bicycling alone for five days to a viaduct at 14,000 feet, guided by his memory. The film's most moving scene will challenge the dry eyes of even the sternest stoic. "I don't feel they are gone," Pueyrredon says of his wife and friend.
Given the reflective characteristics of these films, perhaps it's fitting that my festival favorite wasn't a premiere and had little to do with adventure sports. Tierra del Viento (Land of the Wind; look for it in the upcoming Banff World Tour), directed by Laura Belinky, transports us to the majestic landscapes of Patagonia through the eyes of fine-art photographer Eliseo Miciu. At a young age, Miciu fell in love with Patagonia, a place where the wind is the protagonist and everything else adapts. In his photographs, shades of light catch places and creatures, whether the vast steppe, the trees yielding leeward, or the mythical wild horses that he had long thought extinct. What we feel is as invisible as the Patagonian wind, yet equally real. Belinky blends sound, dialogue, stills, and motion with such immaculate restraint that the art and the places exist together, alongside their moods. Her resulting film is expansive, achingly beautiful, and only 18 minutes long.
If the finest art has the ability to convey the space within, as with Miciu's stills, then Belinky has succeeded. After Tierra del Viento's final images had faded to black, if only for a moment and if nothing more than forlorn hope, in my mind the bulldozers of Burren had ceased forever, and I saw wild horses running free, their manes blowing in the wind.
Lead Photo: Courtesy This Mountain Life