The Best Cookbooks of 2019
Whether you want to eat more vegetables or make your own trail food, these cookbooks should be on your wish list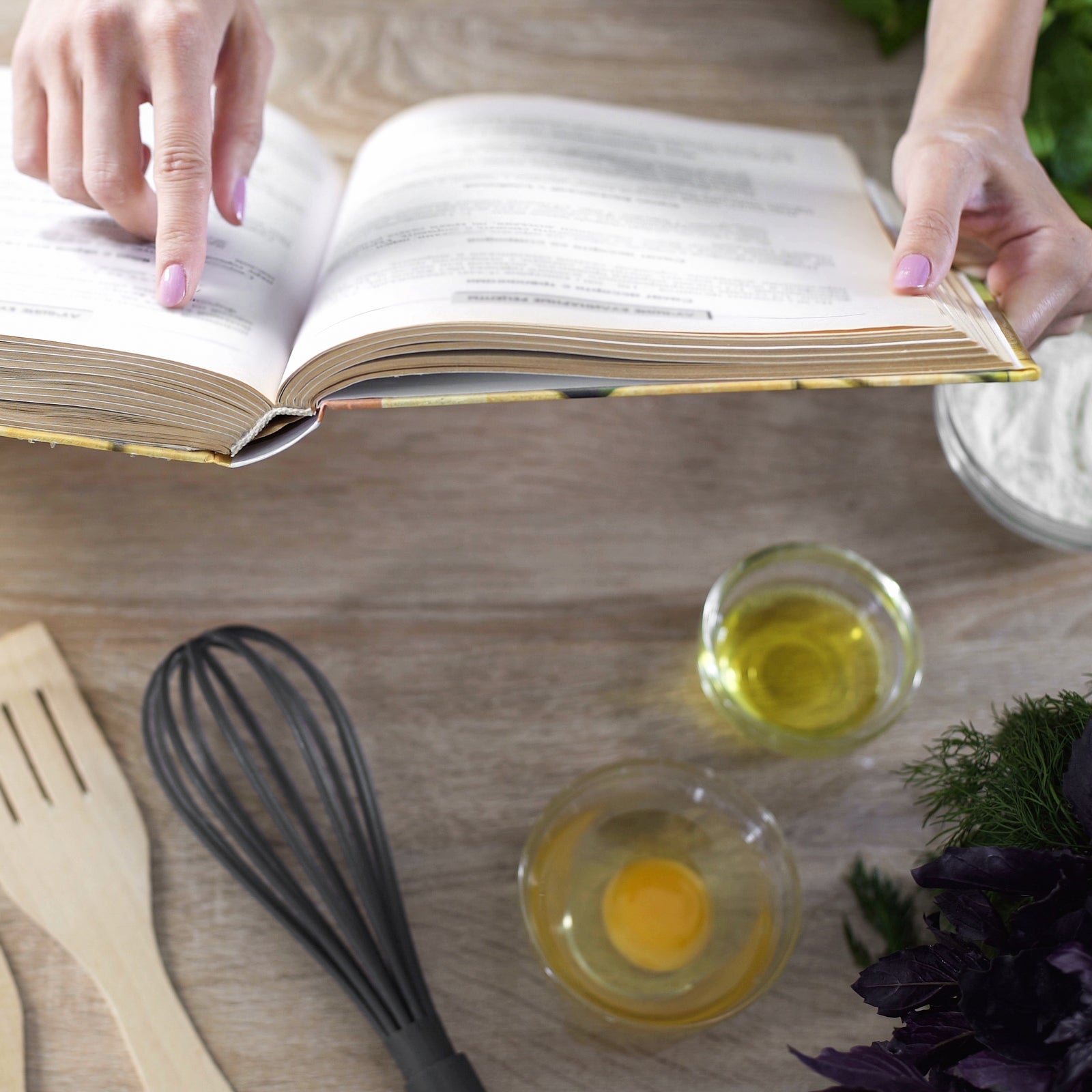 Heading out the door? Read this article on the new Outside+ app available now on iOS devices for members! Download the app.
Over the years, an embarrassing number of my Christmas gifts have eventually ended up in the Goodwill bin, but not the cookbooks. Nearly 15 years later, I still have one of the presents I received after moving into my first apartment: Gourmet by Ruth Reichl. Today, the pages are smudged with olive oil and melted chocolate, but I still return to it month after month for ideas. That book is truly the gift that keeps on giving.
Some particularly useful cookbooks appeared on bookstore shelves this year. My favorites focus on making cooking joyful again, whether that's through streamlining prep processes, simplifying entertaining, or giving a home chef the confidence to take their cooking outdoors. These six books make great gifts.   
'The Nimble Cook' by Ronna Welsh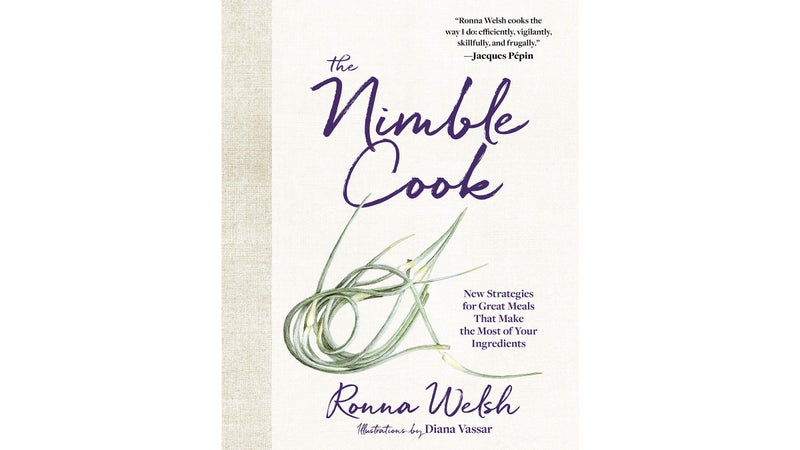 For years, I assumed the best way to eliminate waste is to plan meals and shop to that plan. But author and cooking school owner Ronna Welsh argues against this method. For her, meal planning from existing recipes is wasteful. Why buy a bunch of cilantro and use only a tablespoon?
In The Nimble Cook, Welsh argues for looking into your fridge—particularly the condiment shelves and veggie drawer—and cooking from there. Obvious, maybe. But the difference between her book and others that preach using what you have is that Welsh gives you the tools to actually do it. Take, for example, that half a head of garlic threatening to sprout on your counter. For many of us, it would end up relegated to the compost bin. For Welsh, it's an invitation to make white wine pickled garlic. From there, she suggests turning it into a relish for sausages or a dressing for greens.
It's possible that no cookbook has changed the way I cook quite as much as this one. I love how Welsh has laid out the book like a choose-your-own-adventure guide. There are clear entry points for using what you have, with arrows pointing toward a ton of complete meal options.
---
'Trail Meals' by Steve Corso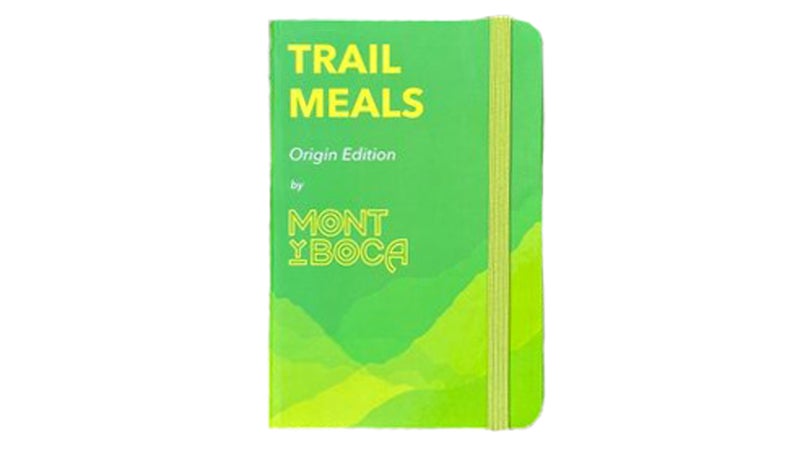 This pocket-sized recipe book is meant to encourage backcountry enthusiasts to cook more in the great outdoors. Written by chef Steve Corso, founder of the website MONTyBOCA, he prefaces each recipe with its total weight and the number of servings it makes. At first glance, the weights may seem surprisingly bulky, but Corso says they're just more honest than what you might find on a packaged meal. "Most people planning a trip go to a packaged meal and they're like, oh, great it's six ounces. But they're not factoring in water weight," which, of course, you'll either need to pump or pack in. "Water weight is included in all our weights," Corso says. 
These meals do rely on some perishable ingredients. Before writing them off as car-camping fare, though, know that Corso firmly believes that foods (especially fresh veggies) keep longer than most people think. Obviously, use common sense (raw meat must be consumed on day one), but this book will help you stretch your ideas of what is and isn't backcountry-appropriate. 
---
'Vegetables Illustrated' by America's Test Kitchen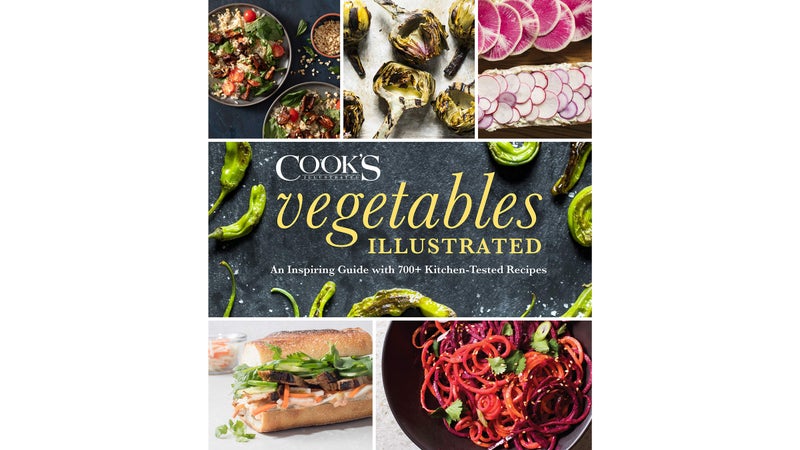 I've owned a lot of plant-based cookbooks, but few stay in my collection for more than a year or two. Some are too faddy; others are too fussy. What I want is a book about how to make delicious things from veggies, and that's what Cook's Illustrated has delivered. I love that the authors organized the book by vegetable. That makes my life easy when my garden explodes and I suddenly need 14 ways to eat cucumbers. There is also handy info on buying, storing, and prepping for everything from artichokes to zucchini.
To be clear, this cookbook is neither vegetarian nor vegan. However, it is all about the veg and therefore has lots of options for non-meat eaters. It's an excellent transitional book for carnivores wanting to incorporate more plants into their diets.
---
'Indian-ish' by Priya Krishna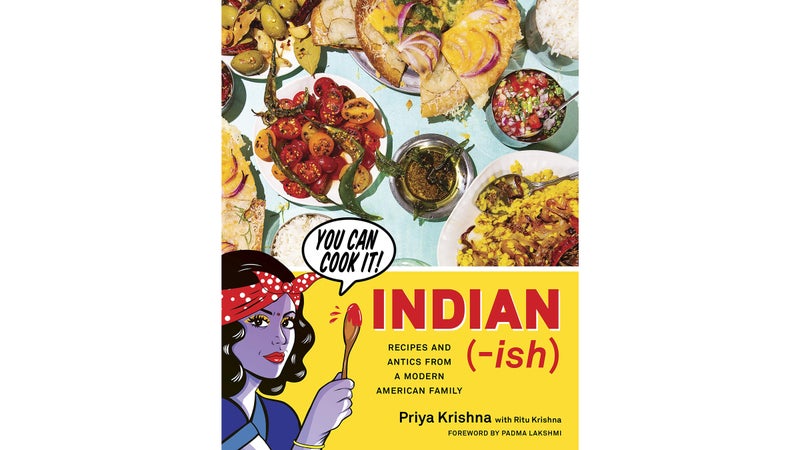 I love everything about this book, but especially how the author makes it feel as if you're hanging out with her and her family as you cook your way through it. I also love her "everything will be fine" attitude toward these recipes. If you don't have a spice, you can probably make do.
The methods she teaches to get you up to speed on Indian American cooking will start creeping into your daily routine, too. I'm now obsessed with chhonk, the technique of toasting spices in oil and adding this mix of rich, fragrant goodness to anything. Recently I've been using it on homemade popcorn and roasted veggies, but I foresee a day when it makes its way into my savory oatmeal and all other things.
I kind of hate that Krishna had to do the work of explaining that curry isn't a thing in Indian cuisine—and that Indian food is incredibly diverse, which is why many of these recipes are not items you'll find at your nearby takeout spot. But her work makes this book a useful primer for folks who need to think critically about how they've been defining food. Of course, the recipes are darn good. I'll be making the caramelized onion dal until the day I die.
---
'Dining In' by Alison Roman
The first time I cooked for friends, I tried to make fried fish tacos, and it did not go well. Since that day, I feel a low-grade anxiety at the thought of hosting dinner parties. That is finally changing, thanks to this cookbook.
Roman, a food writer for the New York Times, is trying to make the low-key dinner party accessible. Her recipes feel special but not stuffy. So far, they've been pretty foolproof. The techniques generally have some margin for error—think roasting veggies, which is easy to get right, versus whipping up a pumpkin soufflé, which is very easy to get disastrously wrong.
If you resolve in 2020 to have more friends over for dinner, let this be the guide for navigating those dinner parties with style.
---
'The Dehydrator Cookbook for Outdoor Adventurers' by Julie Mosier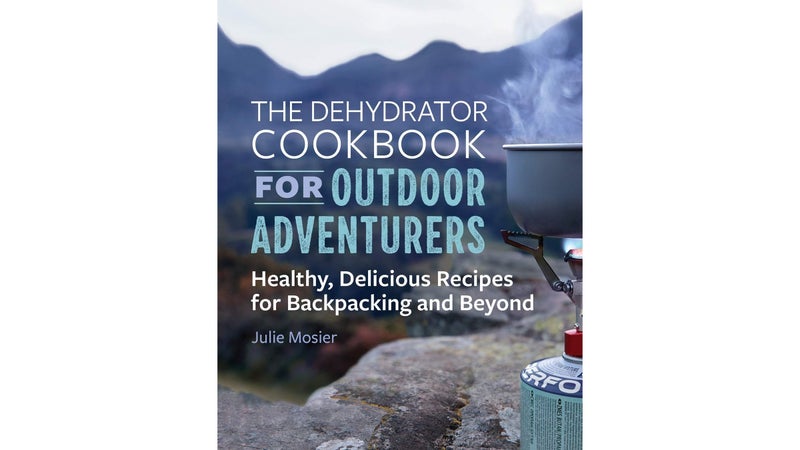 Even the best cook in the world can be totally stymied by their food dehydrator. Not all things work the way you think they will (looking at you, chicken breasts), so there can be a lot of trial and error—unless you let someone else do it for you.
Mosier has spent a lot of time experimenting with dehydrating. She's half the team behind Food for the Sole, a small backpacking-meal company. In that role, Mosier has figured out what works and what becomes a chewy, mushy mess. Now she's sharing what she's learned.
Some of the info in the book—like how to dehydrate fruits and veggies—is basic knowledge that comes with most dehydrators. But what's really valuable are the recipes for things like porter-infused chili with bacon and cilantro pesto pasta. (Good luck finding either of those options in mass-market dehydrated meals.)
Do these recipes take work? Absolutely. You have to not only cook your food but also dehydrate it. Still, if you want to eat well on the trail—and not spend a fortune—this book will help you do it.
Lead Photo: Motortion/iStock