Our Favorite Books and Movies About Mount Everest
At the end of one of the most successful Everest seasons in years, we collected the most compelling stories about the peak and how it can bring out the best and worst in those who attempt to climb it
Daniel Prudek/iStock/Getty
Heading out the door? Read this article on the new Outside+ app available now on iOS devices for members! Download the app.
It's been quite an Everest climbing season, with nearly 700 summits, thanks to some of the best weather windows in years. Even for those of us who will never set foot in Nepal, the mountain, also known as Chomolungma in Tibetan and Sagarmatha in Nepalese, is an alluring place, perhaps due to its ability to bring out both the very best and very worst of the human spirit. There are stories that make you lose hope, like reading about mountaineers on their way to the top stepping over fellow climbers who lie dying along the same route. And others that are incredibly inspiring, like the news just last month of the first all-Black expedition to make it to the summit.
We've put together a list of articles, books, and films that dive into the captivating events that have played out on the world's tallest peak over the years, from historic ascents to tense mountain politics and tragic disasters. We hope they'll hold you over until next season.
The Best Articles and Books About Everest:
The summit dreams of the hundreds of paying clients who flock to Everest Base Camp every spring are typically supported by teams of Sherpas, a local ethnic group known for their prowess at altitude. They guide climbers, shuttle loads for expeditions, set fixed lines, and work as cooks. There's a surplus of lucrative gigs to be had for Sherpas on Everest, especially in comparison to what's available in the rest of the country, and a season on the peak can often sustain a family for the better part of the year. But it's a dangerous profession. In 2013, former Outside editor Grayson Schaffer explored the working conditions on Everest, what happens when Sherpas die in the mountains, and where a death leaves a Sherpa's family. "There's no other service industry in the world that so frequently kills and maims its workers for the benefit of paying clients," he writes. "A Sherpa working above Base Camp on Everest is nearly ten times more likely to die than a commercial fisherman—the profession the Centers for Disease Control and Prevention rates as the most dangerous nonmilitary job in the U.S.—and more than three and a half times as likely to perish than an infantryman during the first four years of the Iraq war." The story is a necessary read to understand what happens behind the scenes to make Everest expeditions—and summits—possible for so many.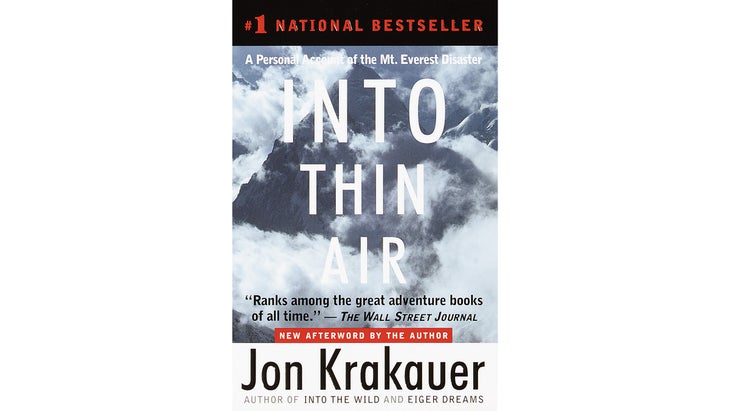 In March 1996, Outside sent journalist and mountaineer Jon Krakauer to join a guided expedition on Everest. With his feet planted on the summit, Krakauer didn't see anything that "suggested that a murderous storm was bearing down," but that's exactly what happened. Of the five people from his team who summited that day, four died on their way down, caught in the blizzard high on the mountain. When Krakauer got back to Base Camp, he learned that five climbers from other expeditions also perished. Into Thin Air recounts what happened that day, informed by both Krakauer's firsthand account and his investigative reporting. More than 20 years later, it's still a riveting read—any similar list without this classic book is missing an integral piece of mountain history.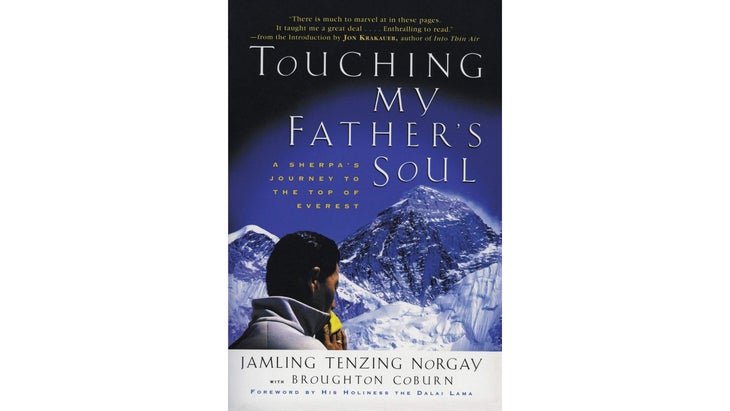 Author and climber Jamling Tenzing Norgay is the son of the legendary Tenzing Norgay, who made the first ascent of Mount Everest in 1953 with Sir Edmund Hillary. The elder Norgay told his son that he "climbed Everest so that you wouldn't have to," but Jamling was still drawn to the peak. He made his first summit on David Breashears's expedition in 1996, which was turned into the Everest Imax movie (see below). That same season the events of Into Thin Air took place, and Touching my Father's Soul offers its own account of the tragic day. It also chronicles Jamling's father's life and relationship with Hillary, a man revered by many, and it takes a larger look at the mountain through the lens of a Sherpa, providing an important perspective and one different from what we usually get from Western-dominated Everest literature.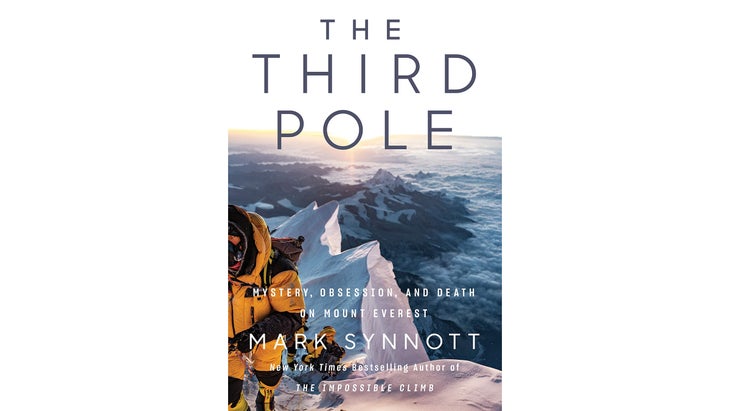 A professional climber, guide, and writer, Mark Synnott was drawn to Everest in the spring of 2019 to investigate the 1924 expedition of George Mallory and Sandy Irvine, who were last seen some 800 feet from the summit while ascending the Northeast Ridge. Was it possible that they were the first people to reach the summit of Everest? Mallory's body was found in 1999, but Irvine's had never been located. And it was Irvine who'd carried a Kodak camera that could provide the evidence needed to answer this decades-old question. In The Third Pole, we get a look at the mountain as a whole and at the 1924 expedition, while also learning the story of Synnott's own mission to reach the top in search of Irvine and his camera.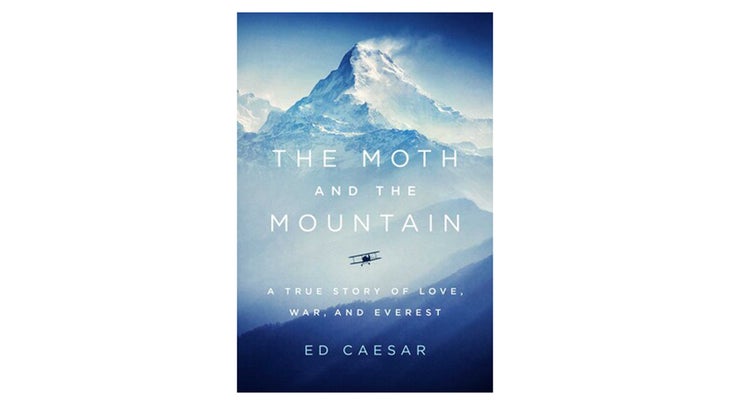 In 1934, Maurice Wilson, a soldier from the UK, had a wild idea: fly a plane from England to the slopes of Mount Everest and then make a solo ascent of the peak. The most unbelievable part of this grand goal was that Wilson wasn't a pilot or a climber, and no one had ever summited Everest at that time. New Yorker writer Ed Caesar tells the story of Wilson's journey and the endless hurdles he overcame: learning to fly, getting his plane seized, illegally sneaking into Tibet, and walking hundreds of miles to the start of the climb. Caesar's diligent research brings to life Wilson's remarkable attempt to make his big dream come true.
Rising, by Sharon Wood (2019)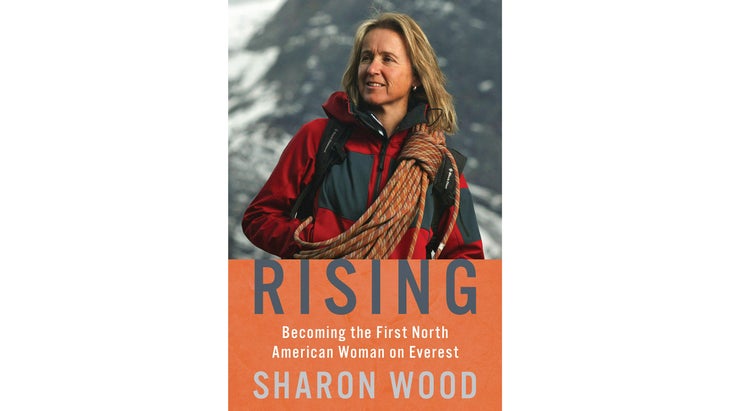 In 1986, Sharon Wood, a 29-year-old Canadian mountain guide, became the first North American woman to summit Everest via the rarely climbed West Ridge (a route that has yet to be repeated). In Rising, Wood talks about the climb itself and the fanfare that followed, as well as the "accidental career" as a motivational speaker that resulted from it. She also chronicles the mundane details and smaller moments of expedition life that we don't often read about (and some not-so-mundane ones, like how her ex-boyfriend's new girlfriend was her main competitor vying for the title of first North American woman to stand atop Everest). Wood analyzes what it is to be a woman on a male-dominated team, and questions where her own motivation to climb mountains comes from. "Everest wanted this book to be about it," Wood writes. "But the mountain merely serves as a stage and a timeline for the real story."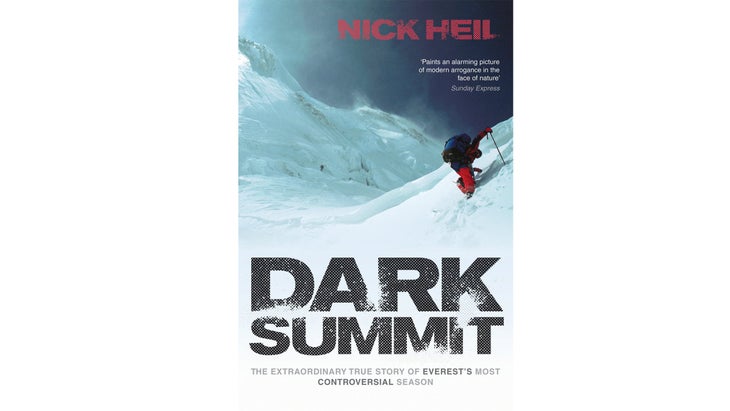 Former Outside editor Nick Heil drops us into the 2006 Everest climbing season, which saw 11 deaths. He chronicles and juxtaposes the fates of two climbers, David Sharp and Lincoln Hall, to tell the story. Sharp was making his third attempt to climb the mountain solo and became famous for a tragic reason: dozens of climbers passed by him on their way to the summit as he lay dying. Heil wonders: Could he have survived if someone had stopped to help? Hall was also left high on the mountain, alone and dying, but unlike Sharp, he survived a night without supplemental oxygen and was rescued the next morning by another team en route to the top. Heil weaves both men's stories together in a compelling manner while also investigating the factors that contributed to their deaths: the commercialization of climbing on Everest and the ethics of expeditions on the world's high peaks.
The Best Movies About Everest:
Sherpa (2015)
Sherpa was filmed on Everest in 2014, the year an avalanche killed 16 people in the Khumbu Icefall (most of them Sherpas). The crew captured the disaster as well as the ensuing conflict between the Sherpas, foreign expeditions, and Nepalese government about wages, compensation for the victim's families, and safety on the mountain. During the course of the movie, we get to know Phurba Tashi, who's climbed Everest 21 times and who, in 2014, aimed to climb it twice in one season to set a new record. If you're going to watch Sherpa, be sure to also read "Everest's Darkest Year," another Outside feature by Grayson Schaffer, about the accident and what unfolded in the wake of that tragedy.
Everest: Imax (1998)
David Breashears was on Everest in 1996 with Jamling Tenzing Norgay and, like Krakauer, captured the moments when tragedy struck. Everest is a 45-minute documentary that offers stunning footage of the peak (including a 360-degree view from the summit). The film, narrated by actor Liam Neeson, gives audiences insight into what it takes to climb the world's tallest peak, from the training and preparation to the physical and mental challenges of attempting the ascent. It also follows a team led by the legendary mountaineer Ed Viesturs through the blizzard that killed eight climbers and on to their eventual successful summit.
Beyond the Edge (2014)
This film chronicles the first confirmed ascent of Everest by Norgay and Hillary in 1953, which catapulted them to fame and inspired generations of climbers to follow. In the midst of a modern Everest season, where a colorful circus of tents sprawl at the base of the mountain, it's particularly interesting to go back to a time when no one had yet stood atop the peak. Through photographs, archival footage and audio, and reenactments, we get to know the two men and learn what it took to summit Everest for the first time.
Lead Photo: Daniel Prudek/iStock/Getty