The Best Outdoor Documentaries Ever, According to You
Did your favorite make the list?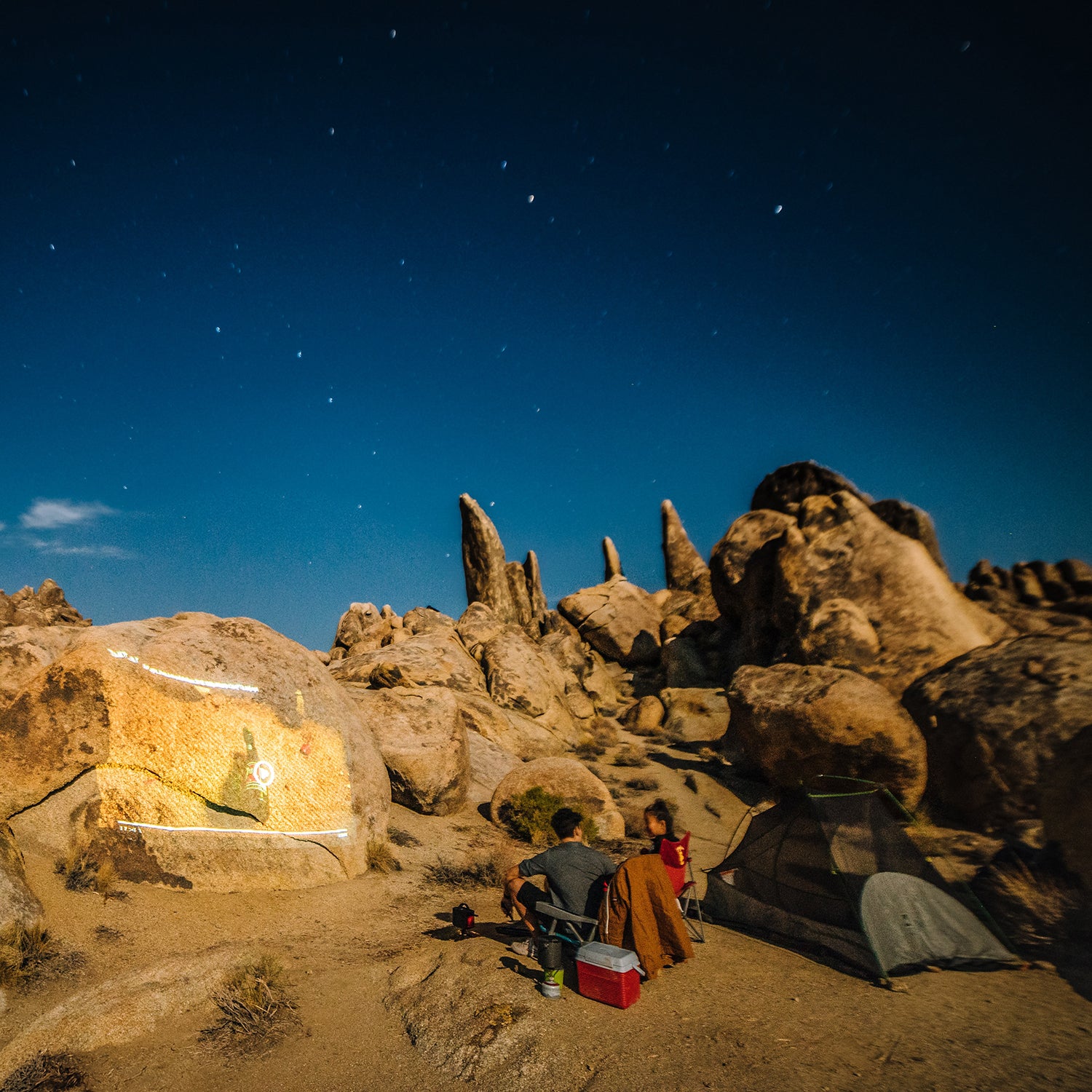 Robson Hatsukami Morgan(Photo)
Heading out the door? Read this article on the new Outside+ app available now on iOS devices for members! Download the app.
What makes a great documentary? It needs action, soul, and some seriously mind-boggling images that stay with you long after the credits have rolled. We polled the members of our Outside Beyond Books Club on Facebook to hear their thoughts on the films every adventurer should see. Here's what they said.
'180° South'
Director Chris Malloy follows Jeff Johnson as he recreates Patagonia founder Yvon Chouinard and The North Face founder Doug Tompkins' 1968 journey from Ventura, California, to Patagonia. Lots of you expressed affection for this one:
"It's beautiful, for starters, and gives me a real sense of wanderlust every time I watch it." —Conagher Haun
"I could watch 180° South every night of the week with no complaint. Great soundtrack, too." —Michael Crowe
"I watch it at least once a year and then obsess about dropping everything to head South in a van." —Fern Harmon
'Meru'
Power directing team Elizabeth Chai Vasarhelyi and Jimmy Chin were behind this deeper-than-most sufferfest documentary. Chin, Conrad Anker, and Renan Ozturk set out to climb Meru Peak in the Himalayas starting in 2008, and fail at least one time.
"So compelling—three climbers at the top of their craft struggling to complete the climb after much adversity. Filmed with care and heart." —Brett Thompson
'Blackfish'
"I don't know that any documentary has ever impacted me quite the way Blackfish did the first time I saw it. I remember finishing it and then immediately restarting it, because I wanted to absorb everything I had just seen more fully. The backlash from it was swift and still resonates today, showing just how powerful this medium can be. If you haven't read them yet, I highly recommend the two Outside features Blackfish was inspired by, 'The Killer in the Pool' and 'Blood in the Water.'" —Abbey Gingras, assistant audience engagement editor and book club moderator 
'Encounters at the End of the World' 
Werner Herzog meets the people who live and work in Antarctica, like maintenance workers at McMurdo Station and volcanologists. Grizzly Man, another Herzog classic about Timothy Treadwell, a man who lived among Alaska's bears, also got an honorable mention.
"It's not exactly about outdoor sports, but this movie depicts a harsh and isolated locale that is still magical, and it captures the spirit of exploration that has driven a diverse group of individuals to create a unique community in the most unexpected of places." —Marika Robak 
'Free Solo'
"Only Alex Honnold, it seems, could deliver a documentary premise that would get the entire world talking about climbing. Free Solo presented a feat that anybody would find astonishing—climbing El Capitan! Thousands of feet! Attached to no ropes! And with Chai Vasarhelyi and Jimmy Chin directing, the film had the heart and humor to do justice to the story every climber was already talking about. No wonder it won an Oscar." —Erin Berger, senior editor and book club moderator
'Step into Liquid'
"The documentary chronicles a love of surfing all over the world, with profiles of classic pros and footage of unique spots like Ireland and Wisconsin. Shows the diversity of the sport and lifestyle. Shot beautifully, and the soundtrack is fun. Saw it for the first time as a kid and it really encouraged me to get out there!" —Mackensie DuPont Crowley 
'The Endless Summer'
This 1964 documentary follows surfers Mike Hynson and Robert August on a surf trip from north to south as they chase summer around the world.
"The ultimate classic. Bruce Brown's narration, late 1960s surfing, a surf-rock soundtrack—it's definitely dated and some portions aged better than others, but I can't help but to see its influence throughout adventure-minded documentaries from that point on. I could easily watch it a hundred times (and probably have)." —Jennifer Dustin
'The Barkley Marathons: The Race That Eats Its Young'
Directors Annika Iltis and Timothy James Kane give the cult Barkley Marathons the offbeat documentation it deserves.
"An ultramarathon in the Tennessee woods that costs a pair of socks with no announced start time… loved it. It's a must-watch even if you're not a runner." —Megan Redford
'The Dawn Wall'
Behind the scenes of the feat we all remember: the first free ascent of the Dawn Wall on El Capitan. 
"The Dawn Wall is probably my favorite climbing movie so far. Tommy Caldwell and Kevin Jorgeson are two very talented and charismatic climbers, and the contrast of experience between these two when they started to team up brought an interesting perspective. We have the chance to witness through the documentary the growth of their friendship and it makes us feel like we are a little part of it. I recommended this movie to many non-climber friends and they all loved it." —Salomé Aubert
'Mile… Mile and a Half'
Five film-savvy friends set out on the John Muir Trail and capture a fun little slice of hiking culture over 211 miles.
"I stumbled upon Mile… Mile and a Half when I was only about 17. I had always used backpacking before then as a detox from all technology, but I loved how they showed you can include technology into your hikes without it detracting from them (and possibly even getting to use the technology to motivate others!) Also, I had never heard of the John Muir Trail before seeing it and now I'm working on planning my thru-hike of it for 2020!" —Maria Arguelles
'Valley Uprising'
"Valley Uprising gave us the definitive climbing history of Yosemite in all its goofy and legendary glory, from Royal Robbins and Warren Harding to Alex Honnold and Lynn Hill. It also embraced a dynamic and immediately recognizable style of animating old photos to give them new life, which is now used in so many outdoor documentaries that it feels like our new Ken Burns Effect." —E.B.
Lead Photo: Robson Hatsukami Morgan