Bluest Shores
Two new island novels explore what it means to leave everyday life far, far behind.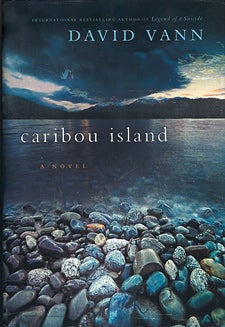 Heading out the door? Read this article on the new Outside+ app available now on iOS devices for members! Download the app.
WE'VE ALL DREAMED of going Jimmy Buffett—rebooting our lives on some remote island—but sometimes those moated kingdoms aren't all they're cracked up to be. Two new novels explore the underside of island life, where isolation breeds despair and the appearance of strangers—be they two-legged or four—can knock the whole system out of whack.
Caribou Island, by David Vann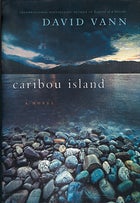 Caribou Island, by David Vann
Three years ago, frequent Outside contributor David Vann's debut story collection, Legend of a Suicide, hinted at great things to come. Greatness has arrived: Caribou Island (HarperCollins, $26) is a powerful first novel of love, lust, and regret set on an island near Soldotna, a fishing town on Alaska's Kenai Peninsula. "Those who couldn't fit anywhere else came here," Vann writes, "and if they couldn't cling to anything here, they just fell off the edge." Vann, who grew up in Alaska, charts three couples as their relationships tip toward failure. Irene and Gary hub the story; an older couple who fled to Alaska years ago, full of hope, they're stuck now with contempt and cold winters. Gary hammers away at his dream cabin, an isolated shack that represents the soured promise of his life. "This was without doubt the ugliest cabin he had ever seen," he realizes, "a thing misunderstood and badly constructed from beginning to end." Writing in a reserved style, Vann slowly and quietly builds the drama toward an emotional gut-punch of an ending—think Cormac McCarthy on ice.
There's nothing reserved about T.C. Boyle, the maximalist who never met a scene he couldn't spin into a fireworks show. In When the Killing's Done (Viking, $27), he pits a Park Service biologist against an animal-rights extremist in a battle over rats. Yes, rats. The story is based loosely on real events, inspired by the early-2000s fight to eradicate bird-killing rodents from Anacapa Island, part of Channel Islands National Park. It's a war of monkey wrenching and rat poison between scientist Alma Takesue and the bumbling radical Dave LaJoy. The opening shipwreck scene will leave you wearing a life jacket in the bathtub, and the plot comes screenplay-ready: LaJoy's band of eco-plotters use ever more creative (and inept) schemes to harass Takesue, who bravely soldiers on in the name of science. But Boyle's rendering of the Channel Islands is the real takeaway: so close to SoCal sprawl, yet so forbidding. "Rock right to the water," he writes, "the cliffs wrapped around so tightly it's like heading into a cave with the top lifted off." When the Killing's Done may be the first island-biogeographical thriller. Whodunnit? Humans, rats, ships, storms, and the hard isolation of island living.
Douglas Brinkley's Alaska
Mr. Brinkley does not suffer from writer's block. In 2009, the Rice University historian published a 900-plus-page biography of Teddy Roosevelt. Only 18 months later, he's back with another meatloaf-thick history, The Quiet World: Saving Alaska's Wilderness Kingdom (HarperCollins, $30). Starting with John Muir's first 1879 expedition north and ending with the fledgling environmental movement's protection of ANWR in 1960, the history is sweeping and often workmanlike due to its quick pace. The second installment in his Wilderness Cycle trilogy (the third will be about Rachel Carson and Stewart Udall), The Quiet World is also essential reading for those who desire a complete view of our wildest state, the kind of rich, weighty stuff not offered by guidebooks or reality TV.
Moments of Truth
The Sundance Film Festival, January 20–30 in Park City, Utah, gets back to its indy roots this year with 40 of 115 features by rookie directors. Some of our favorite films of late—Riding Giants, The Cove, Restrepo—have broken out here. These are the documentaries we'll be watching this year.
If a Tree Falls: A Story of the Earth Liberation Front:
Filmmaker Marshall Curry tails Daniel McGowan as he stands trial along with other ELF members for burning an Oregon logging office in 2001. The picture debates whether the ELF's crimes were mere arson or terrorism and, thanks to archival footage, provides a history of the real monkey-wrench gang.
The Last Mountain:
Three West Virginia waitresses lead a small group of citizen activists trying to prevent the multi-billion-dollar Massey coal company from ripping up a mountain in their backyard. Soon enviro heavyweight Robert F. Kennedy Jr. pitches in, and David fights Goliath to a standoff. Directed by Bill Haney.
Project Nim:
Among the most hyped of the festival, this film by James Marsh—Man on Wire—tells the story of Nim, a chimpanzee reared by humans. Marsh interviews the people who helped raise Nim and airs rare archival footage. "Nim's reaction to seeing a member of his own species is truly remarkable," says Marsh, "and actually quite upsetting."