Type-A Outdoorspeople: The TV Show 'Camping' Is for You
Anyone who has recreated with clashing personalities will relate to the not always likable but always entertaining characters on HBO's new show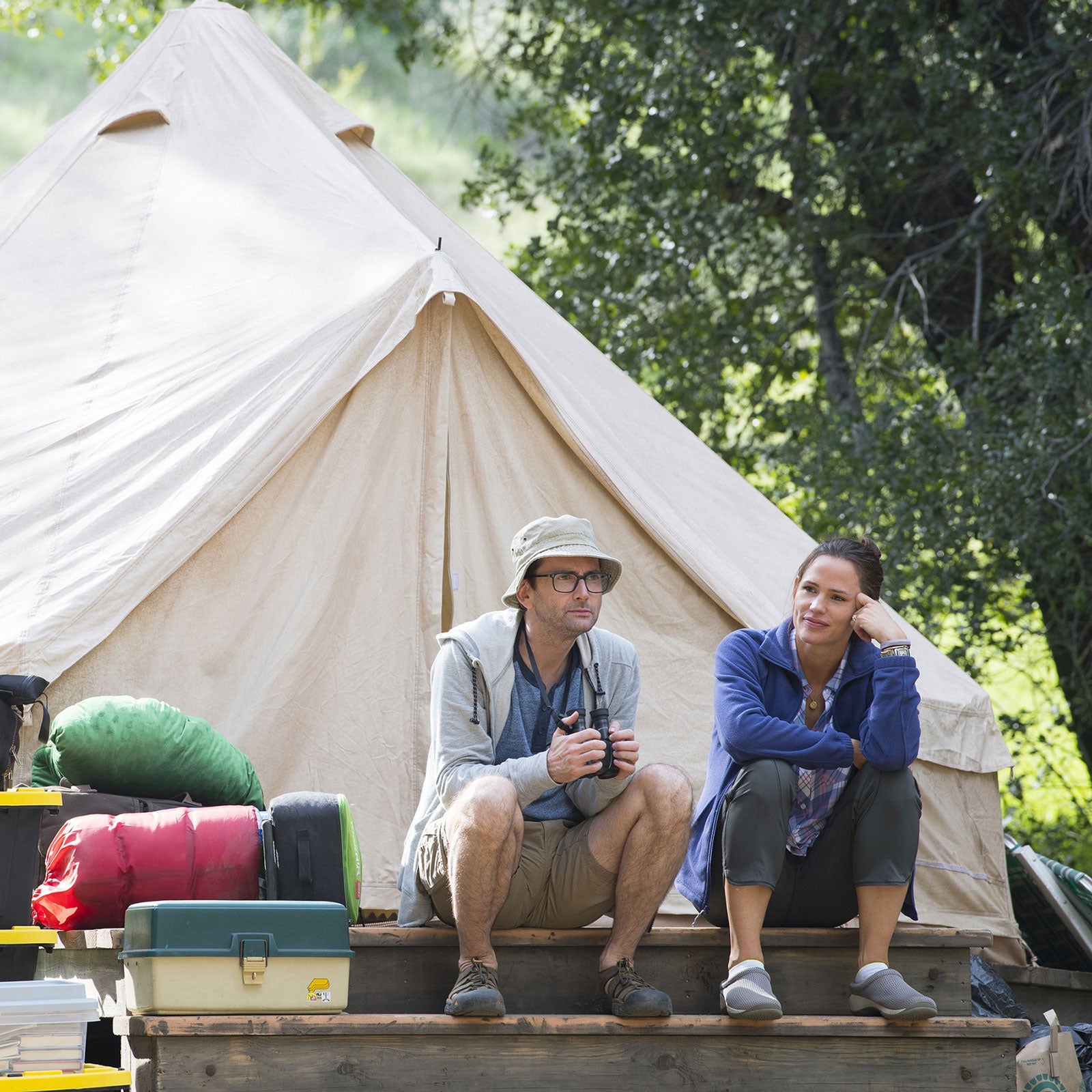 Heading out the door? Read this article on the new Outside+ app available now on iOS devices for members! Download the app.
The worst fight my best friend and I have ever had was over a can of Pringles. We'd just pulled our canoe out of the Rio Grande in Big Bend National Park after spending a few days in the canyon, just the two of us. Most of the trip, my uptight need to stick to The Plan (which, to be fair, existed only in my head) chafed against her whimsical sense of timing, which went along the lines of, "I'll help pack up the tent in two seconds. I'm just going to make 13 more cups of coffee and do a little watercolor."
Weary, impatient, and ready for a shower, I lost it when she vacillated between chip options in the campground store. "We have chips in the car," I snapped at her. "I effing hate Pringles," she hissed, as the pressure cooker of the past week cracked open.
I flashed back to Pringlegate several times while watching Camping, HBO's new eight-episode miniseries.
Jennifer Garner plays the main character Kathryn, a painfully uptight Instagram famous-ish mom who has planned a birthday weekend for her husband (played by David Tennant) with three other couples. The moment the group shows up at the campground, things go off the rails. Kathryn has scheduled and organized down to gritty details like Venmo charges, but structured birdwatching is not everyone's idea of a good time. I could feel her rage when everyone stripped off their clothes and headed for the lake as she yelled, fully dressed on shore, "But swimming is tomorrow!"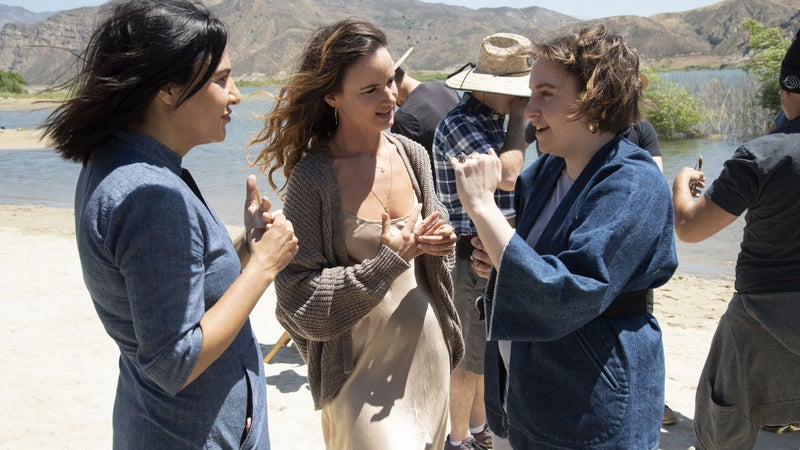 Juliette Lewis plays Jandice, a new girlfriend who comes in and upsets the scene. Lewis told me she signed on to do the show after coming home from a similar camping trip. "I could see bits and pieces of my friends as I read through the script," she says. "It's weirdoland in the best way."
Camping is produced by Jenni Konner and Lena Dunham, the team behind Girls. It's a pivot from the wilds of post-college New York, but a lot of their signatures are evident: complicated, not particularly likable female characters; zingy, culturally relevant dialogue; nudity.
The funniest parts are the subtle ones. Real-life married couple Brett Gelman and Janicza Bravo play sorta-woke George and spiky Nina Joy, bickering over how Chris Sullivan's character, Joe, treats her differently because she's black. Joe, who was dragged along to his girfriend's sister's campout, lashes out because he thinks the rest of the guys don't like him, which feels painfully relatable. Lewis's character, Jandice, a horndog, drug-addled Reiki healer, occasionally tones down her chi enough to give the kind of life talk that often happens around campfires.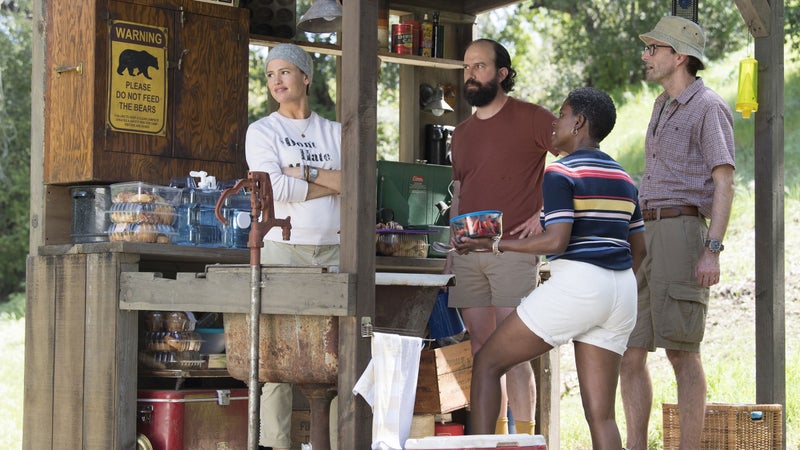 The campers are sometimes treated as caricatures, and the high-strung schlock humor can wear thin—Garner's one-note character is particularly hard to empathize with, even if you, like me, can see yourself in her. But the details are true to life, from the Dr. Bronner's and campfire beers to the It's sooo nice to get away dialogue, words that have emerged from my own mouth more times than I'd like to admit.
It would be a stretch to call it a show about the outdoors—their biggest adventure is casual fishing, so no one is living particularly bravely here—but they nail the tension around having a good time, dammit when you've committed to a weekend in the woods. What it does best is show how spending time together in distraction-free spaces brings out the best and worst of people's personalities. Much the same way a backcountry sufferfest is fun only after the fact, the great Pringle debacle is now hilarious to me and my friend. It's the same Type II fun of the emotional variety that Camping is really about.