Cougars
The once-proud predator deserves a rest.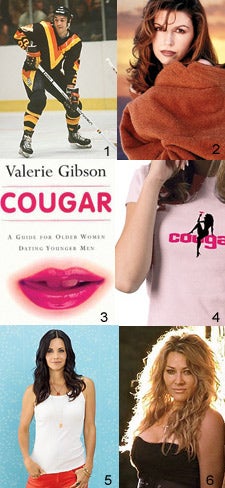 Heading out the door? Read this article on the new Outside+ app available now on iOS devices for members! Download the app.
1. 1980s Origin of the Species: Legend has it the NHL's Vancouver Canucks are the first to use the term cougar to refer to an older woman who beds a younger man. Thanks, neighbor.
Cougars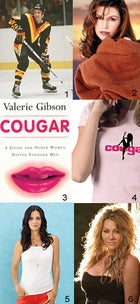 Cougars
2. 1993
Ascendancy:
Aspen Extreme sees midwesterner T.J. Burke parlay maestro-ski-instructor status into warm nights with a woman his mother's age. More impressive still, he makes it look like a win.
3. 2001 Arrival: Valerie Gibson's unintentionally mysogynistic
Cougar: A Guide for Older Women Dating Younger Men hits shelves.
4. 2004 Web Migration:
UrbanCougar.com is unveiled. It celebrates "cougar women and the cubs that adore them."
5. 2009 Sedation: Courteney Cox's Cougar Town, on ABC, makes her ilk look desperate—in a bad way.
6. 2010 Exploitation: VH1 airs the unscripted Secrets of Aspen, about the sex lives of six youngish women. "Cougar" gets another definition in the OED.
2010 Endangered Species: On November 1, the comedy Cougar Hunting, set in Aspen and starring Lara Flynn Boyle, squeezes the last ounce of dignity from the mutually beneficial arrangement. We hereby condemn all non-feline use of the word cougar.
Trending on Outside Online