Everything Our Editors Loved in November
The books, movies, podcasts, music, and more that our editors couldn't stop talking about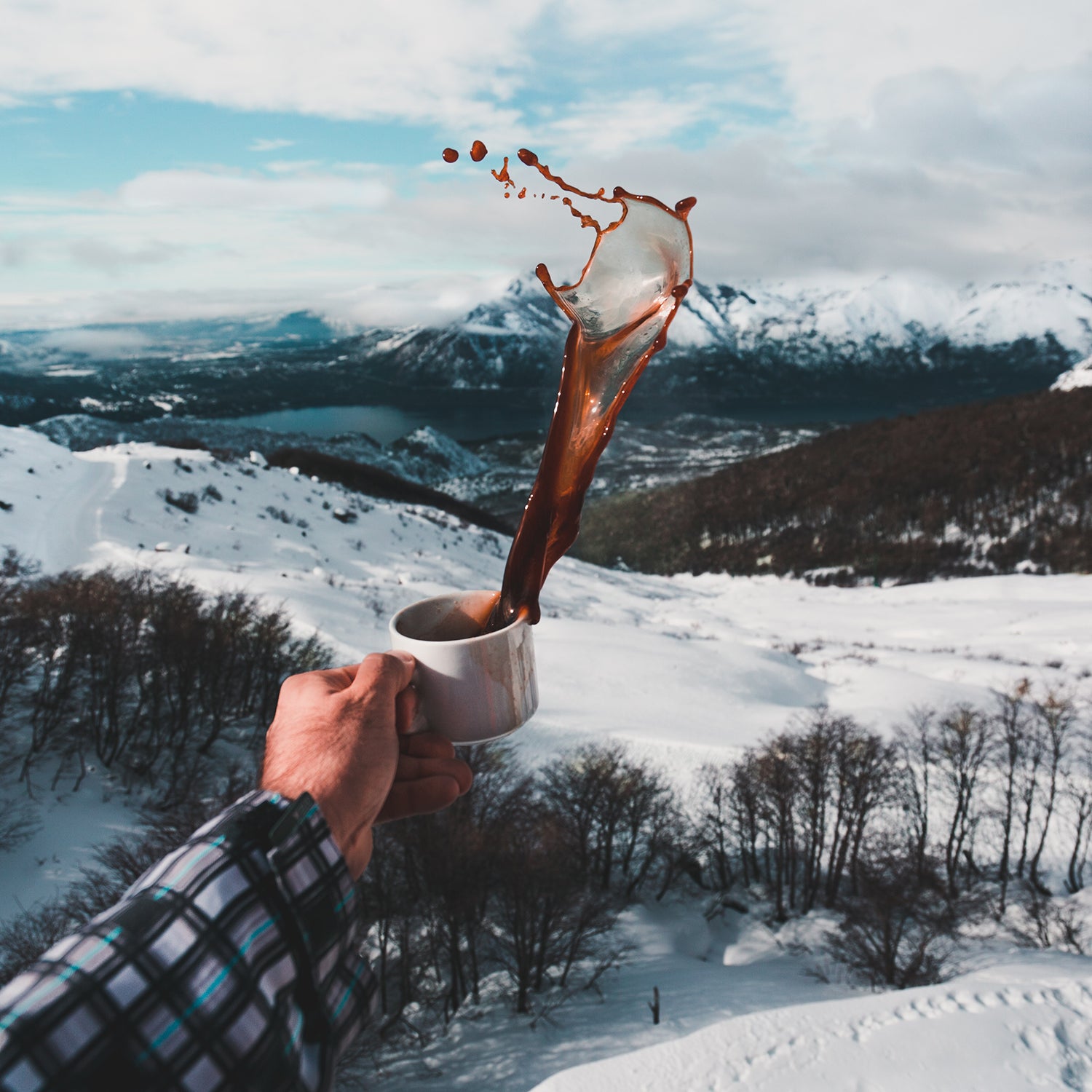 Sebastian Leon Prado(Photo)
Heading out the door? Read this article on the new Outside+ app available now on iOS devices for members! Download the app.
This month we revisited some old favorite books and discovered lots of great new running advice, but mostly we got culinary with food podcasts, cookbooks, and one delicious album. 
What We Read
I recently participated in a global book exchange and have received about a dozen paperbacks that readers from places far and near remember as their favorites. The first one I picked up, though it dates back to 2003, is a wonderful heart-warmer for these cold political climes: Listening Is an Act of Love. I shot through it in two nights, blinking through tears at the end of many of its brief narratives, which were originally recorded in StoryCorps booths. If you think humanity is diminished or we can't agree on much, this compilation will restore your faith in relationships and the commonalities that ordinary Americans share in the best and worst of times.
—Tasha Zemke, copy editor
I'm taking a month off of my typical true-crime beat to recommend The Happy Runner by David and Megan Roche. (Full disclosure: Megan has coached me through two ultras so far, so I was already sold on her running advice when I started reading this book. It did not disappoint.) Through a couple hundred pages, the running-slash-coaching partners and coauthors break down smart tips for training, racing, setting goals, getting faster, dealing with burnout, and staying healthy. It's a mix of positivity and real talk, just like the Roches themselves. At the end of the introduction they write, "You live, you love, you run, and you die. The whole time, no matter what, you are enough, unconditionally." If that doesn't sum up their philosophy on coaching and running, I don't know what does. 
—Abigail Wise, online managing editor
I'm reading Impossible Owls, a collection of reported essays by Brian Phillips about his forays into subcultures around the world, like sumo wrestling and tiger tourism. The book starts out with a piece originally published in Grantland (RIP) about the 2013 Iditarod. While I was initially a bit annoyed at the "city slicker arrives in the scary Alaskan wilderness" setup, I quickly became absorbed in Phillips's very funny and often insightful retelling of the race and its larger meaning for Alaskans. The philosophical bush pilot who flies Phillips along the race route in a yellow Piper Super Cub is truly one of the best characters I've comes across in nonfiction writing. 
—Luke Whelan, research editor
I stumbled upon Cherry Bombe by Kerry Diamond and Claudia Wu last year and have been slowly working my way through the cookbook's beautifully photographed pages. Chock full of more than 100 recipes from women chefs, bakers, food editors, and a celebrity or two, its recipes are easy to follow and, for the most part, don't require too many exotic ingredients. And while there are some indulgent eats—funfetti cake, I'm looking at you—there are plenty of healthy-ish salads, stews, and entrées to round it out. My favorite recipes so far include an herby parchment fish (so classy! so easy!) and a Caesar Brussels salad. Hopefully, the rest of the Outside women share my enthusiasm: Cherry Bombe was chosen for this month's inaugural Outside cookbook party. 
—Kelsey Lindsey, assistant editor
I started reading The 30-Minute Runner. It's for people who are trying to get into running and perhaps lose weight as well. I'm maybe not the ideal audience, because I'm starting to run for longer than 30 minutes and I'm not trying to lose weight. But I've never taken the time to get really solid information on running, so this is a useful guide and gives me a bit more to think about. It's also been helping me to get motivated, put down some solid goals, and try specific new things.
—Jo Flashman, digital editorial fellow
I spent Thanksgiving break re-reading Moby-Dick, which truly is the great American novel. If you live near or on any body of water—which, as Wallace Nichols has told us, is where the world's healthiest and happiest people live—this book should inspire you to go out and gaze thoughtfully at it more often. 
—Svati Narula, associate social media editor
What We Listened To
I spent all of November listening to the album Honey by Robyn. After eight years, I'm still not sick of Body Talk—"Dancing on My Own" will always be the best way to end a night—but I'm sure glad to have another nine perfect songs to dance, drive, run, or cry to whenever the mood strikes. "Because It's in the Music" and "Ever Again" are the two I've got on repeat right now, but the whole thing is incredible. She's honestly the only pop star that matters. 
—Abbie Barronian, assistant editor
I listen to this podcast every month, but if you're looking for something to add to your audio repertoire, point your compass in the direction of  NPR's Invisibilia. The show, cohosted by award-winning journalists Alix Speigel and Hanna Rosen, finds new and surprising ways to cover the invisible things (the invisibilia, if you will) that shape our behavior, like ideas, emotions, and assumptions. I almost constantly think about the 2016 episode "Flip the Script," in which an armed robber walks into a party—and is invited to sit down for a glass of wine. 
—Madeleine LaPlante-Dube, editorial production fellow
This month, while driving all over the Four Corners to ride some fresh powder, I discovered the joy of food podcasts. Specifically, "Neil DeGrasse Tyson Makes His Own French Toast" from Bon Appétit Foodcast, and episode #1202 of the Joe Rogan Experience, featuring the two James Beard Award–nominated chefs behind Joe Beef, a beloved restaurant in Montreal. There's just something about people discussing what goes into cooking a delicious, intricate meal that makes me swoon. 
—Jenny Earnest, social media manager
The podcast Heavyweight has been around since 2016, but it remains so good in its ongoing third season that I feel like I'm still listening to it for the first time. Each episode, host Jonathan Goldstein joins a person troubled by a moment in their past to reconcile with old enemies, dispel a family myth, or otherwise try to find closure. Some are more serious than others, but all have emotional pull, and I very often pee myself laughing (not literally) listening to Goldstein's cheesy jokes and winkingly awkward delivery. My favorite episode this season, "Soraya," is about a woman who feels that she left a professor in the lurch when she dropped out of Harvard due to depression—it's one of the most emotional and funniest.
—Erin Berger, senior editor 
What We Watched and Otherwise Experienced
I just watched a not-brand-new British series called Detectorists, which may as well be new, since I don't think most people in the U.S. have heard about it. It was written by, directed by, and stars Mackenzie Crook, the funny, narrow-faced man who played the weasel-like Gareth Keenan in the British version of The Office, and who has been in a bunch of other things I haven't seen, including Pirates of the Caribbean and Game of Thrones.
Detectorists is a quiet comedy set in rural England, focusing on the ups and downs of two friends—Andy (Crook) and Lance (Toby Jones)—who make up for the frequent disappointments and setbacks in their lives by passionate devotion to a geeky hobby: metal detecting. Most of the time they don't find much—buttons, pull tabs from old beer cans, toy cars. But given that they're in England, there's always the potential for a big score, anything from Roman coins to a buried Anglo-Saxon ship on the grand scale of the ship burial found at Sutton Hoo. Will they ever find anything that great? You'll have to watch to find out. Even if they come up empty, your reward will be one of the most entertaining and deftly executed comedies I've seen in years.
This excellent review in the Guardian summed it up well when it said "Detectorists is about nothing and everything. Made with palpable love, it's about people and their passions; camaraderie and community."
—Alex Heard, editorial director
Lead Photo: Sebastian Leon Prado
Trending on Outside Online