'Parched,' 'Mink!' and Everything Else Our Editors Loved in August
A podcast exploring solutions to the Colorado River crisis, a film about a leading advocate of Title IX, and more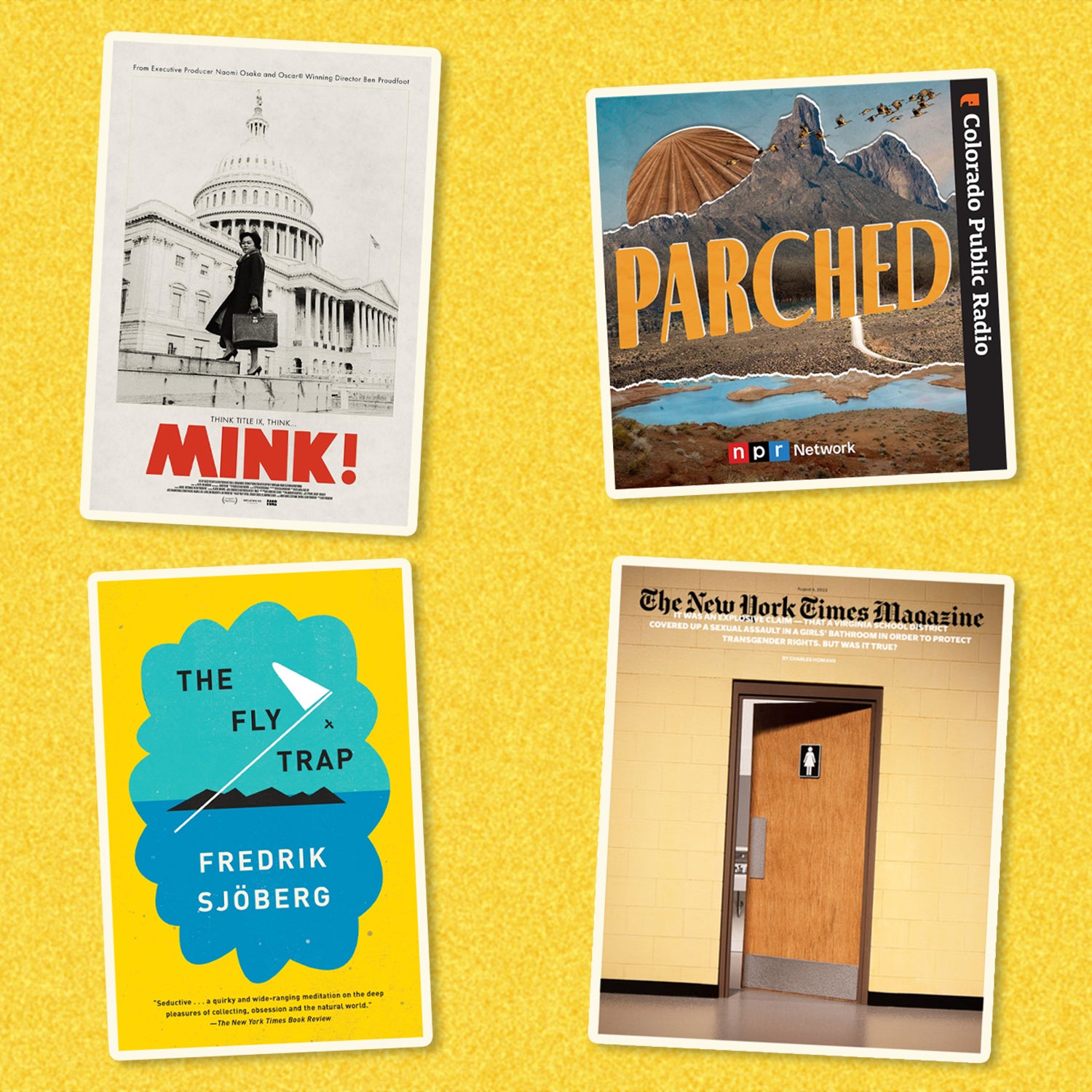 Courtesy the Publishers
Heading out the door? Read this article on the new Outside+ app available now on iOS devices for members! Download the app.
In August, Outside editors braved the heat to run, bike, hike, and spend time outdoors before the days get shorter. In between late-summer adventures, we also found time for new films, must-listen podcasts, well-reported features, and memoirs. Here's everything we loved in August.
Parched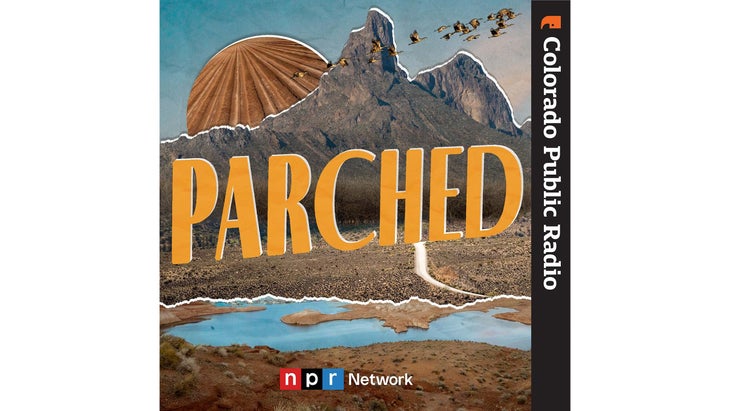 As someone heavily focused on the West in both my professional and personal life, I've spent a lot of time reading about the Colorado River crisis over the last few years. At a certain point, much of the storytelling around this issue becomes repetitive. That's why I was delighted to listen to Parched, a podcast from Colorado Public Radio. Rather than the usual doom and gloom around this topic, climate and environment reporter Michael Elizabeth Sakas spent ten episodes exploring solutions. From agriculture to water reuse to a truly wild proposal to bring Mississippi River floodwaters up and over the Rockies, this series highlights all the innovation stakeholders are coming up with to help mitigate the effects of a dwindling Western water supply. —Mikaela Ruland, associate content director, National Park Trips
The Fly Trap, by Fredrik Sjöberg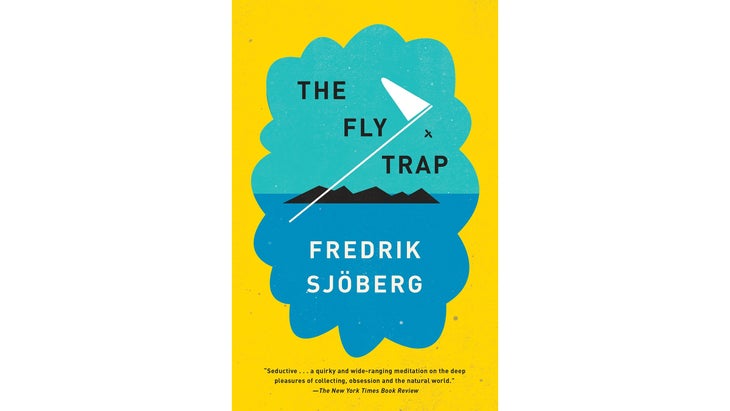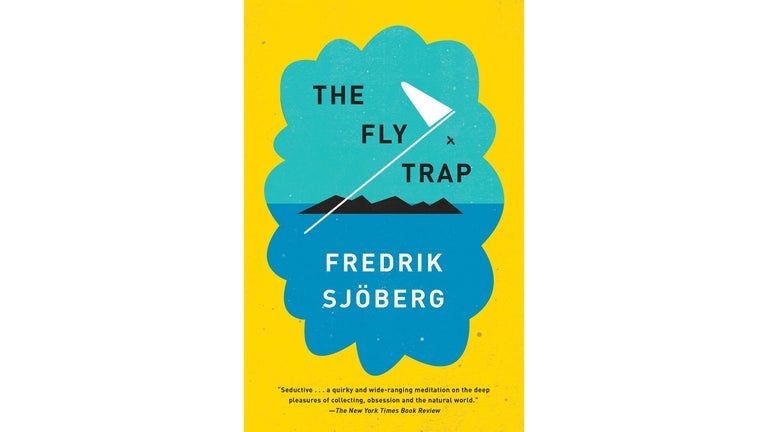 Earlier this month, I was massaging my feet at the finish line of the Fjällräven Classic in Sweden when something that looked like a yellowjacket landed on one of my drybags. But something about the insect was off. Its eyes were too big, its antennae too short. When I looked closer, I realized it wasn't a wasp at all: It was a hoverfly. Many of the world's 6,000 species of hoverflies are convincing mimics of wasps, but they don't sting or bite, and are important pollinators. They're also an object of obsession for the Swedish entomologist Fredrik Sjöberg, author of the excellent 2004 memoir The Fly Trap.
Whatever it stands for metaphorically—Sjöberg's island home, his insect fixation—the 'fly trap' of the title is also literal, a tent-like mesh structure called a Malaise trap that Sjöberg sets up behind his woodshed to catch and catalog his hundreds of species of local hoverflies. He devotes much of the book to recounting the life of its inventor, René Malaise, who collected hundreds of new species on expeditions across Asia, then went on to author a book arguing that Atlantis was real. But The Fly Trap is at its best when Sjöberg writes about his own winding path to entomology, which included a stint cleaning a method-acting Peter Stormare's piss off the stage at Sweden's Royal Dramatic Theater. In Thomas Teal's 2014 English translation, Sjöberg's gently self-deprecating prose is simple but beautiful. "When I get old, maybe I will pursue my hoverfly studies only in my own garden, sitting there in the sunshine by the meadowsweet and the butterfly bush like a caliph in his pleasure garden, the pooter hose in my mouth as if it led to an opium pipe," he writes in one early passage. That sounds like a blissful retirement plan to me. —Adam Roy, executive editor, Backpacker
How To with John Wilson Season 3
More than a decade ago I worked as a metro news reporter in New York City, a job that took me to odd corners of all five boroughs. Dusty memories from the gig occasionally pop into my brain: interviewing a prison guard at an ice cream shop, stepping into human feces in a public housing skyrise, arguing with the eccentric owner of a prize-winning Shih Tzu. These fuzzy recollections become much clearer whenever I watch the fabulous series How To with John Wilson, which is currently airing its third (and final) season on HBO. In every episode, Wilson takes viewers on a first-person odyssey into weird and rarely seen parts of the Big Apple. He interviews people who would never catch the attention of producers of more mainstream TV programs. I can say without hesitation that How To is among the most original shows I've ever seen on TV.
That said, describing the actual format and premise of the show is easier said than done (but here goes). Wilson asks a question at the onset of each episode (How to be spontaneous? How to exercise? How to appreciate wine?), and investigates this query with a hilarious first-person essay, choc-full of reflection and self-deprecation. Meanwhile, he traverses New York City behind a camera and captures hilarious and offbeat b-roll that illustrates his spoken words. In total, the dozens of short clips showing dogs pooping, city buses catching fire, or New Yorkers swinging from lampposts creates a mosaic that tells an original tale of life in New York City. It exposes the city and its dwellers to be totally weird and authentic—people you won't meet anywhere else. It's a joy for anyone who once lived there, or who has a fascination with its cultures. —Frederick Dreier, articles editor
Mink!
Filmfests! It's the season. For now, I will restrict myself to writing about Mink!, directed by Ben Proudfoot. I had never heard of Patsy Mink, though I sure know what Title IX, the legislation she helmed, is, and so do athlete friends and their daughters.
Patsy Takemoto, born in Hawaii in 1927, always wanted to be a doctor, but was denied admission to medical school because of her gender. She then attended law school, and couldn't be hired, again on gender. That's why Mink—her name after marrying another graduate student at the University of Chicago—ran for government office, and she became the first woman of color elected to Congress.
Amid strong resistance to Title IX, she kept fighting: "Women's sports," an opposing viewpoint stated, "will certainly be non-revenue producing." Really? —Alison Osius, senior editor
The Retrievals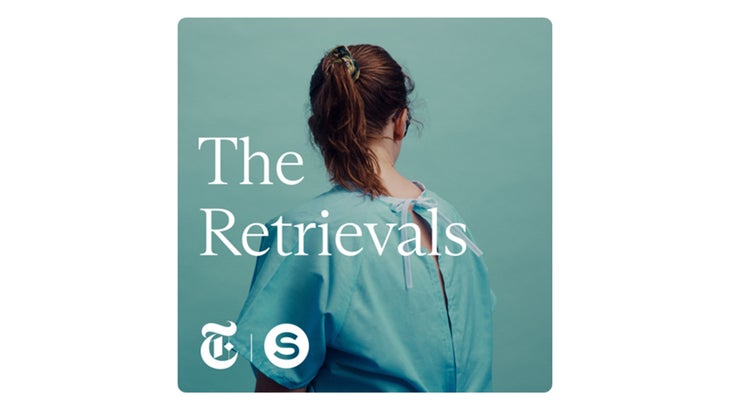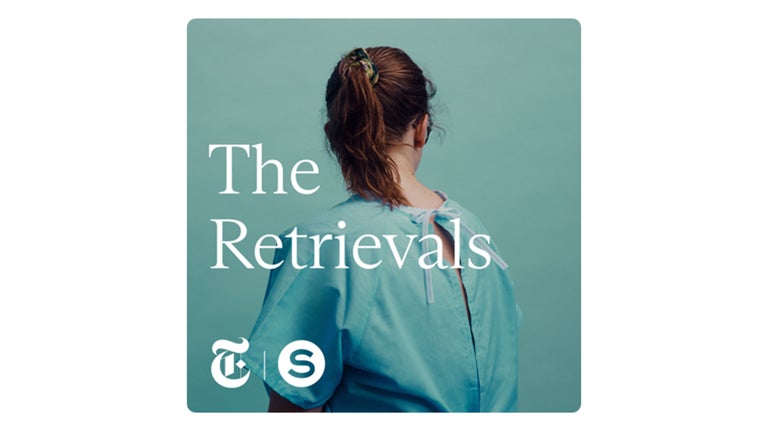 The Retrievals, a gripping series by Serial Productions and The New York Times, delves into the riveting narratives of patients at the Yale Fertility Center, weaving a tale of pain, identity, and resilience that is both eye-opening and thought-provoking. Hosted by Susan Burton, a veteran of This American Life, the podcast unravels the unsettling truth behind the agonizing pain experienced by patients during IVF cycles at the clinic due to a nurse's fentanyl theft. The series intertwines the patients' stories, the nurse's perspective, and a broader exploration of how society often downplays or fully disbelieves women's pain. For me, it brought to mind past Outside stories like "The IUD Is the Most Important, Underrated Piece of Outdoor Gear I Own" by Heather Hansman and "Is Your Hormonal Birth Control Affecting Your Athletic Performance?" by Christine Yu. So many incredible athletes and outdoorswomen also deal with periods, desire to be mothers, and have incredible pain tolerance and emotional stamina.
Burton's narration adeptly navigates the emotional landscape of the patients and the nurse, revealing the individuality of pain's interpretation and its profound connection to identity. It calls on listeners of all genders to reconsider their perceptions of pain, empathy, and resilience, highlighting the importance of recognizing and addressing women's experiences.
As the series excels in portraying the emotional turmoil, it also addresses the systemic factors that allowed for the nurse's deception. The Retrievals is a must-listen podcast.  —Sierra Shafer, editor in chief, SKI
The New York Times Magazine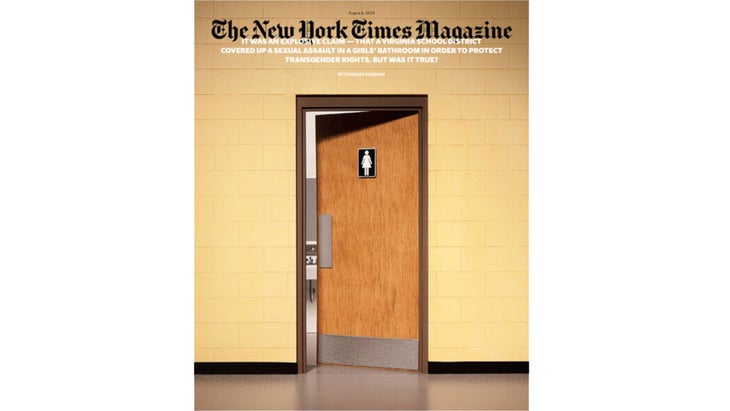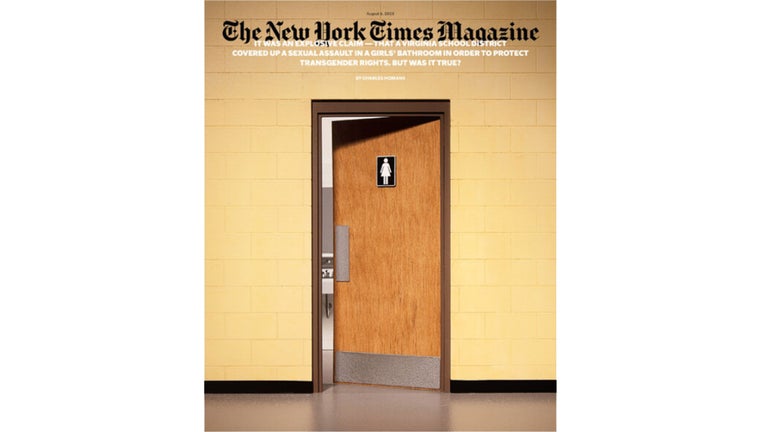 The New York Times Magazine published two incredibly well-reported features in August that delve into some of the many charged topics playing out in our high schools. "How a Sexual Assault in a School Bathroom Became a Political Weapon" looks at a campus in Virginia that found itself struggling to uphold transgender rights in the wake of an alleged rape. And "The Instagram Account That Shattered a California High School" lays out the timeline of hateful posts made by a group of students which, once discovered, escalated into bitter and even violent confrontations that left everyone involved devastated. As the parent of a teen, I grappled with so many aspects of each of these pieces: the consequences of teenagers trying to be likable by using social media, the conflict of being a parent who wants to love and support their children even after they do wrong, and the role of administrators, who we trust to make responsible decisions but who can actually make a bad situation worse (especially in real time). If you want to have more of a handle on what it's like to come of age in America today, these stories are a good place to start. —Tasha Zemke, associate managing editor
Lead Photo: Courtesy the Publishers