'Queen Collective: Founder Girls,' and Everything Else Our Editors Loved This Month
A documentary about a historically Black summer camp, the new podcast from Serial Productions, essential books about pirates, Netflix specials featuring Oprah, Michelle Obama, and Viola Davis, and more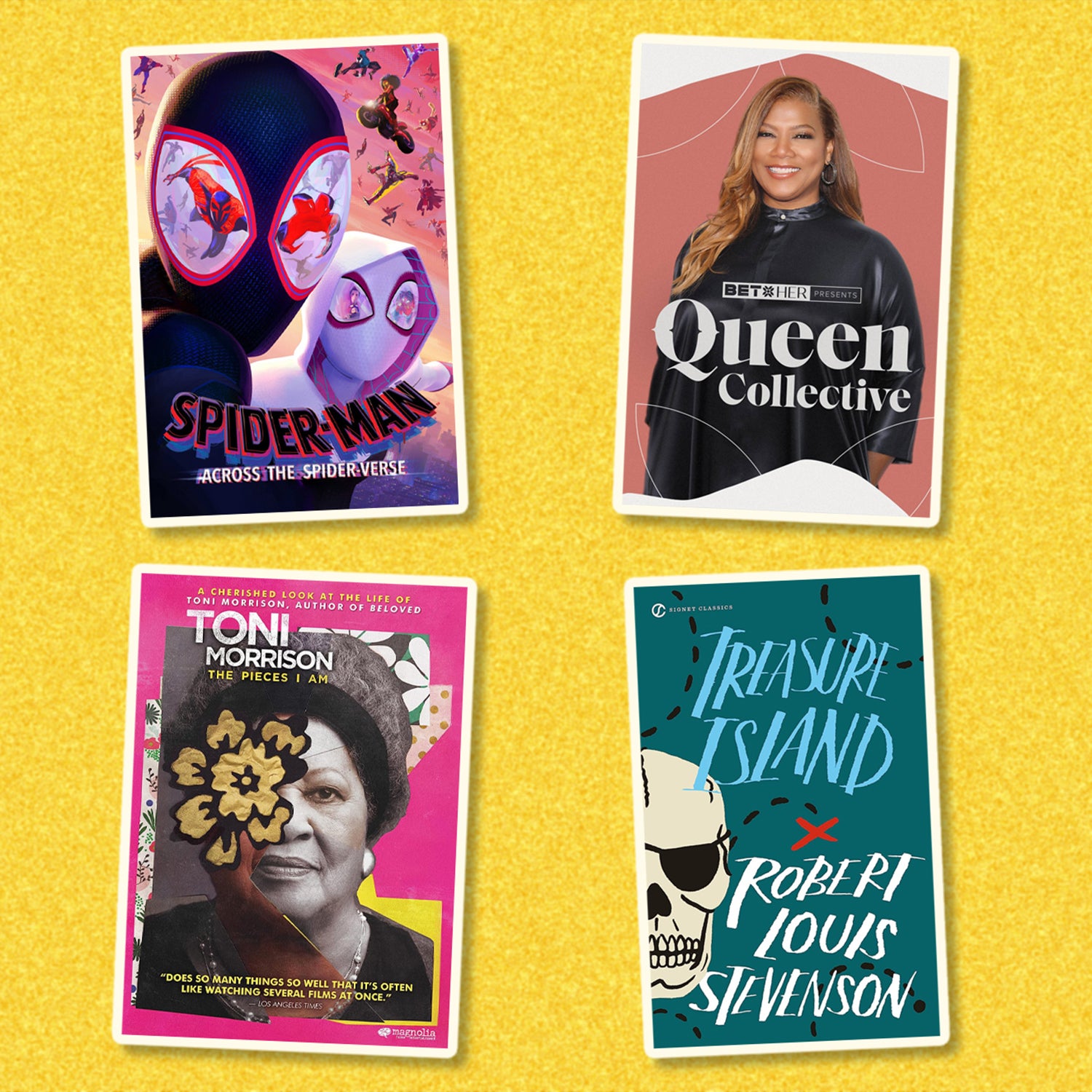 Courtesy the Publishers
Heading out the door? Read this article on the new Outside+ app available now on iOS devices for members! Download the app.
This June, Outside editors celebrated Pride Month by featuring LGBTQ+ subjects on The Daily Rally, our weekday podcast. We also honored Juneteenth by highlighting Black leaders who work to make the outdoors more inclusive. Our long reads focused on the tragic story of a free soloist, and an author's return to his Mississippi Delta home. We spent plenty of time outside, of course, but we also sat back and streamed a few series, read about pirates, and kept up with the latest film releases. Here is everything we loved this month.
Queen Collective: Founder Girls
In 1924, a woman named Mattie Landry was inspired to create a summer camp for girls living on the eastside of San Antonio, Texas, a predominantly Black neighborhood. But when she sought funding from Camp Fire Girls of America, she was turned away due to the color of her skin. Undeterred, Landry raised money through her church and started Camp Elvira, the nation's first historically Black sleepaway camp for young women. Following Landry's death in the 1960s, the camp closed and the land in rural Boerne was sold. But in 2019, it reopened under the name Camp Founder Girls, and has been a weeklong home away from home for 400 campers ever since. The documentary Founder Girls, released in June on BET, follows the adventures of last year's campers as they learn chants and new skills, like horseback riding and archery. It's a joy to watch these preteens forge bonds of sisterhood and build each other's faith in themselves. "I never knew how much confidence I had sitting inside of myself," one camper says. "When I came to camp and made new friends, I realized I am definitely capable of more."  The 30-minute film is free to stream. —Isabella Rosario, associate editor
John Early: Now More Than Ever
No need to fret if you don't recognize the name John Early, as the 35-year-old actor is hardly a household name in the world of standup comedy. I know Early from the very dark comedic series Search Party, which ran for five seasons on HBO Max, while others may recognize his voice from cartoons. Well, Early is a no-name no more. He vaulted high on my list of favorite standup comedians after I watched his special Now More Than Ever, which is currently streaming on Max.
Part standup, part oddball concert, part mockumentary, the hour-long show showcases Early's many talents, which include singing, telling jokes, working a crowd, stage acting, and generally being hilarious. The thing starts as a fake documentary about Early performing a musical set in Brooklyn with his fake band. Then, the show then morphs into an expertly crafted standup special that (in my opinion, anyway) is far superior to the recent work of comedy legends Chris Rock, Bill Burr, and Dave Chappelle. Early is better actor than the stalwarts of standup, and he uses his stagecraft to make each joke—even the totally dumb ones—land with impeccable poignancy and weight. He explores the minor inconveniences of everyday life, and adds importance and hilarity to them with his expressive delivery. Similar to Search Party, Early takes aim at the ridiculousness of the millennial generation and the whole Brooklyn hipster vibe by plumbing the depths of our (yes, I'm a millennial) spoiled laziness. I haven't laughed this hard during a standup special in a really long time. In my opinion, Now More Than Ever is a star-making set. Add this to your viewing queue today. —Frederick Dreier, articles editor
The Light We Carry, Oprah and Viola, and The Pieces I Am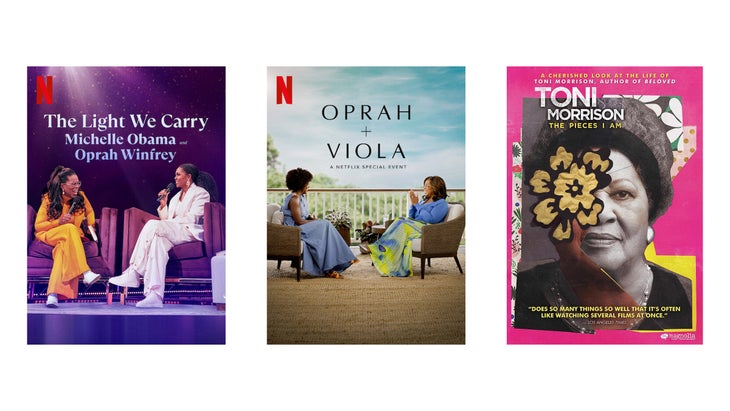 In June I watched three Netflix specials about strong Black women, all of which were wonderful and astounding in their own way: The Light We Carry, in which Oprah Winfrey interviews Michelle Obama at the end of the former First Lady's book tour in front of a live audience in L.A.; Oprah and Viola, another interview, this time one-on-one with Oscar-, Tony-, and Emmy-winning actress Viola Davis; and The Pieces I Am, a documentary about the late, acclaimed author Toni Morrison. The shared narrative of Obama, Davis, and Morrison is one of rising above adversity to do what others say you cannot, and doing so boldly. I loved the forthrightness and honesty of the interviewees, and the vulnerability they shared about their toughest times. I'd rewatch any of these again. —Tasha Zemke, associate managing editor
The Light We Carry Oprah and Viola The Pieces I Am
The Retrievals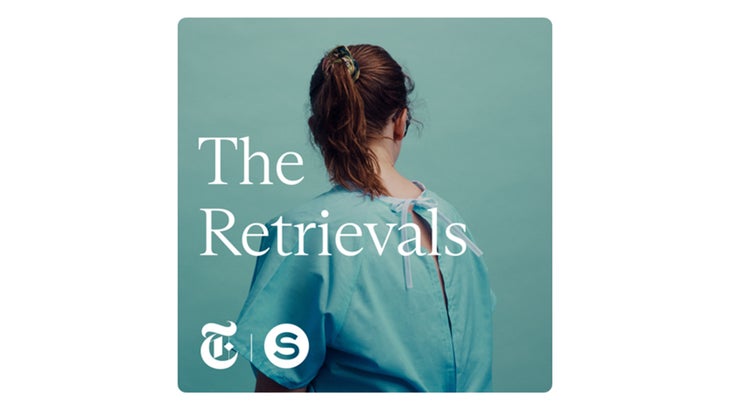 I've been on a bit of an audio binge recently, filling nearly all of my dead time—walking to the subway, cleaning my apartment, doing my seemingly endless physical therapy exercises—with podcasts, narrated articles, and audiobooks. One of the most compelling things I've listened to recently is the new five-part series The Retrievals, from The New York Times and Serial Productions. The series tells the story of a group of women who underwent fertility treatment at the Yale Fertility Center and experienced extreme pain during their egg retrievals. Many of them complained of the pain during and after their procedures, over the course of months, but were dismissed. The patients learned later that a nurse at the clinic had been stealing the pain medication they should have received, replacing it with saline. Host Susan Burton speaks to a diverse group of these women about their experiences, which echo each other in striking ways. Only two episodes are out so far (with new ones released weekly) and I'm eager to hear the rest over the coming weeks. So far it's a gripping and disturbing story, thoughtfully tackling complex topics like women's pain, addiction, and how we construct our own narratives.  —Molly Mirhashem, digital executive editor
Something Wilder, by Christina Lauren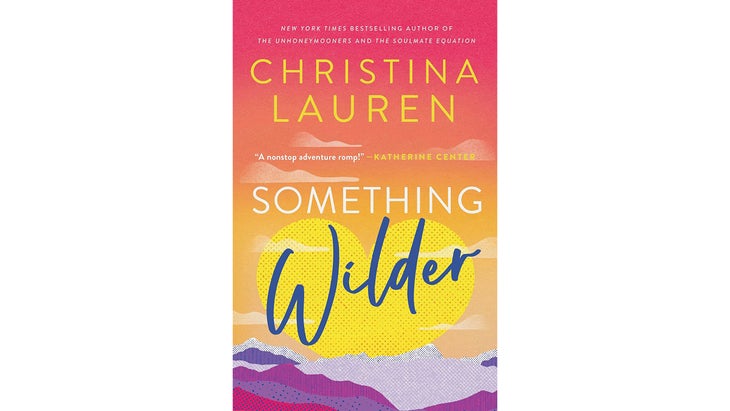 To be honest, I picked up Something Wilder fully expecting it to be a hate read. The story centers on a guide coming face-to-face with her ex on a horsepacking trip in Canyonlands that quickly turns into a hunt for hidden treasure. I love romance novels, but rarely find ones centered around my world of outdoor recreation to be even remotely believable. While I didn't have high hopes for this one at the outset, I found myself immediately intrigued by the story. While the author duo known as Christina Lauren took liberties with the geography of Canyonlands (and prefaced the book with a note saying as much), they captured the park's spirit and the nature of running group trips in the outdoors in what turned out to be an adventure novel first, romance novel second. There was even a shoutout to cryptobiotic soil, which was probably the moment I was completely won over. A perfect hammock or tent read. —Mikaela Ruland, associate content director, National Park Trips
Treasure Island, by Robert Louis Stevenson & A General History of the Pyrates, by Captain Charles Johnson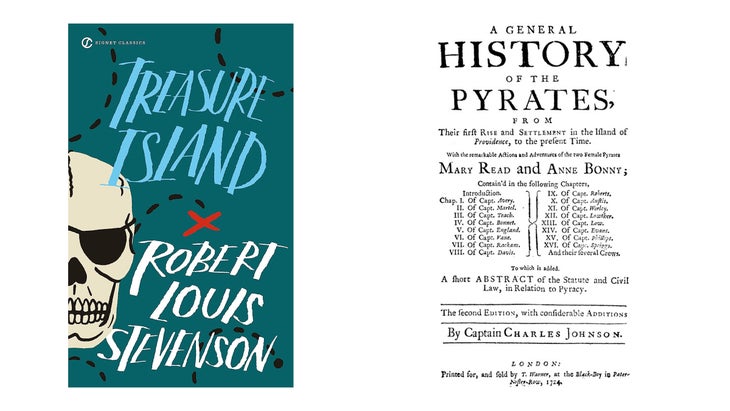 Quick: name the first three things that come to mind when you hear the word "pirate." If your answer contained any combination of walking the plank, the Jolly Roger, treasure maps marked with an X, talking parrots, or "yo-ho-ho and a bottle of rum," you have these two culture-defining books—excellent summer beach reads both—to thank.
If you're not already familiar with the plot, Treasure Island begins when young Jim Hawkins inherits a map supposed leading to a fortune in gold from a grizzled sea captain who dies in his family's inn, and sets sail in search of it with a hastily-scraped-together crew including the mysterious, one-legged sailor Long John Silver. Mutiny, double-crosses, and swordfights ensue. Besides just being fun to read, every depiction you've seen of a pirate, from Captain Hook to Jack Sparrow, draws directly or indirectly from this book.
Stevenson, in turn, borrowed heavily from the pseudonymously-written 1724 bestseller A General History of the Pyrates, which profiles some of the most famous figures of the Golden Age of Piracy. From Calico Jack Rackham to Anne Bonny to Blackbeard, the volume is probably the most important source in defining how we think about history's most famous buccaneers today, though the author certainly exaggerated some of the details. Reading it is like cracking open a forgotten, salt-stained old tome you found in a chest somewhere. But you don't need to stuff a leather-bound volume in your drybag to read either of these: They're both available as public-domain ebooks on Project Gutenberg, and pair well with a crackling, driftwood fire and a seaside campsite. —Adam Roy, executive editor, Backpacker
Free ebook:
Treasure Island A General History of the Pyrates
Buy the book:
Treasure Island A General History of the Pyrates
Spider-Man: Across the Spider-Verse
It took me way too long to finally watch the 2018 computer-animated Spider-Man film, Into the Spider-Verse. I'm about a decade behind when it comes to comic book movies, and I figured I wasn't the target audience for a new animated family version of the character. When I finally streamed it in preparation for the theatrical release of its sequel, I discovered how wrong I was.
My favorite prior Marvel and DC screen adaptations, Spider-Man 2 and The Dark Knight, placed superheroes in the real world, transforming the source material into something moviegoers would take seriously. Into the Spider-Verse does the opposite, doubling down on the surreal and fantastic elements of comics to explore how much more impactful they can be in motion. The result is singular and stunning, and it instantly became my favorite superhero film—that is, until I saw Across the Spider-Verse in theaters a week later.
While the sequel is more fast-paced, and lacks some of the atmospheric scene setting that I loved about Into, it more than makes up for it by experimenting with animation styles that perfectly reflect each world and character in the story. The art provides moody backdrops for key emotional moments, while showcasing the potential of new animation tools and nodding to the wide canon of source material. I particularly enjoyed the shifting, watercolor background style that accompanies Gwen Stacy's homeworld. I would recommend the Spider-Verse films to anyone. —Jonathan Ver Steegh, digital production manager
Lead Photo: Courtesy the Publishers