The Era of the Awesome Climbing Film Has Just Begun
This year's Mountainfilm festival is dominated by feature-length climbing documentaries. The rise of these movies isn't coincidence.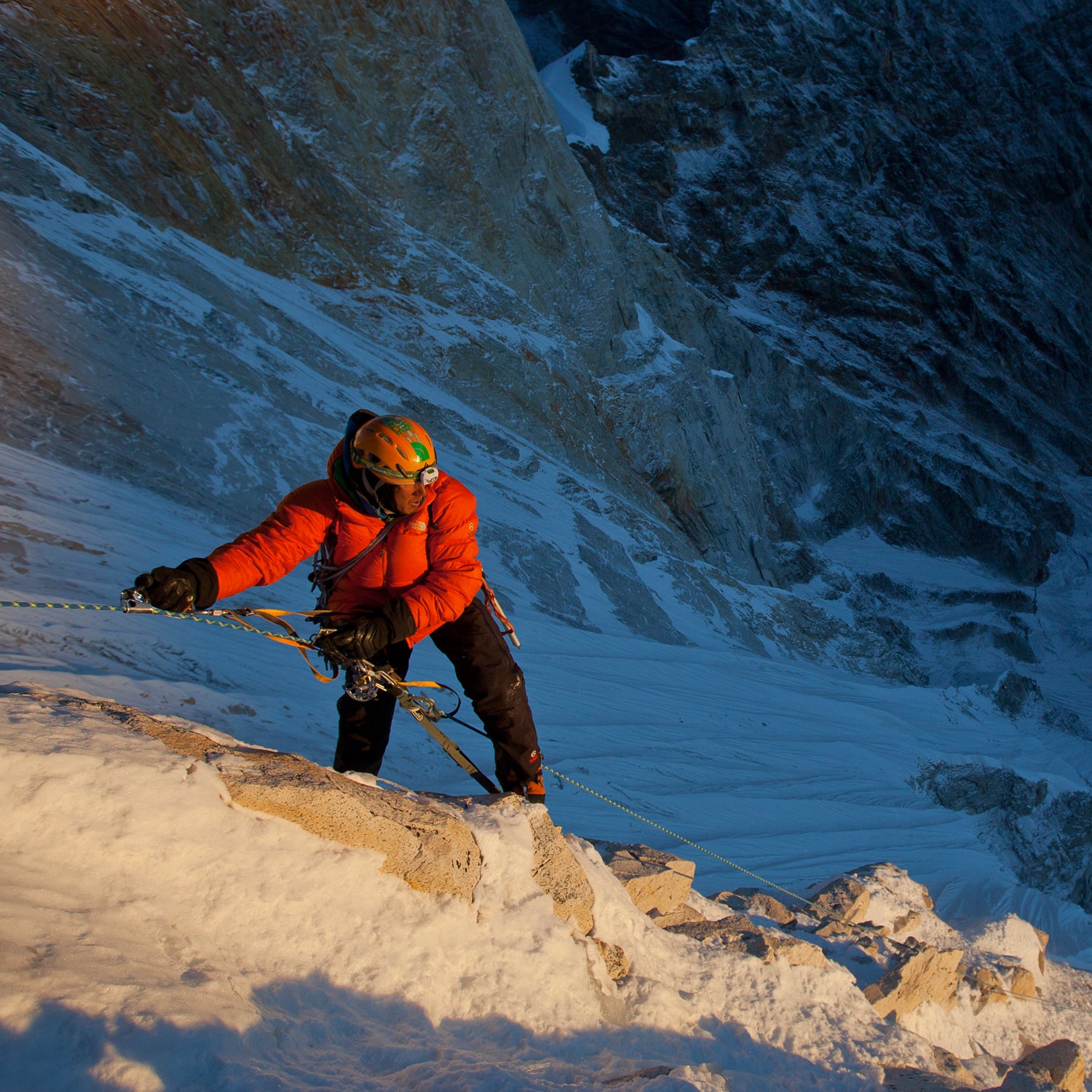 Heading out the door? Read this article on the new Outside+ app available now on iOS devices for members! Download the app.
In 1979, then American Alpine Club president Lito Tejada-Flores and Colorado climber Bill Kees founded the Mountainfilm festival in Telluride to celebrate rock climbing, which at the time was a fringe activity practiced exclusively by dirt bags.
Over the past three decades, however, the festival has widened its scope to include films about the environment, social justice, or really anything organizers decide fall under their tagline of "celebrating the indomitable human spirit."
In some ways, the evolution was great: It allowed organizers to expose a worldwide audience to advocacy documentaries like The Cove, Gasland, and Grizzly Man. But climbing films were increasingly pushed to the backburner. "The festival evolved to become really diverse with high filmmaking standards," says Nick Rosen, a producer and director at Sender Films, known for putting on the Reel Rock climbing film series. "It was hard for your average climbing film to compete."
That's because, for a long time, it was technically difficult to film climbing in a way that was on par, quality-wise, with high-caliber documentaries. "Watching climbing happen is like watching paint dry," Rosen says. When there is action, it happens in conditions—sometimes thousands of feet off the ground and in bad weather—that aren't ideal for easy filming. Which is why, unless you have a huge team for an IMAX production like the 1998 film Everest, movies like the 2003 documentary Touching the Void rely on less-than riveting dramatic re-enactments.
But this year Mountainfilm is inundated with climbing films. More than a dozen will be screened, including four feature documentaries, Valley Uprising, Cerro Torre, Meru, and Jeff Lowe's Metanoia. "The program goes back to our roots," said festival director David Holbrooke in a press release. "With more outstanding climbing films than we've ever had in my time here."
Rock climbing is having a bit of a moment. Tommy Caldwell and Kevin Jorgeson's ascent of El Capitan's Dawn Wall earlier this year in Yosemite was front-page news on the New York Times. Jimmy Chin's Meru won the Audience Choice Award at Sundance. Alex Honnold features in commercials for Citibank and Squarespace. And it doesn't hurt that climbing gyms are popping up in cities across the country seemingly faster than microbreweries.
"The festival evolved to become really diverse with high filmmaking standards. It was hard for your average climbing film to compete."
The crop of climbing movies screening at Mountainfilm all began filming long before Caldwell and Jorgeson began their ground-up push on the Dawn Wall, maybe even before construction began on your hometown climbing gym. But taking into account the sport's recent mainstream ascendance, it seems fitting that it would return full-circle to claim the most coveted slots at the festival. Don't think of this as the year of the climbing film, think of it as the first year of many more to come. 
One of the reasons for the shift, says Rosen, is that many of the technical challenges have begun to evaporate. In the mid-2000's, DSLRs were outfitted with HD video capability, which meant a filmmaker didn't need to haul a full-fledged video camera up the wall or mountain. But the quality still wasn't as good as traditional cinema cameras. Then, in 2008, Canon introduced the 5d Mark II, which changed the game for indie filmmakers because of its emphasis on video features and ability to produce feature-film-quality footage in a small, portable package. "It allowed a lot of still photographers to become filmmakers," says Rosen.
Essentially, guys like Chin can now ascend ropes easily with Hollywood-quality cameras. (Director Joss Whedon used five Mark IIs while filming the 2012 blockbuster The Avengers.)
Perhaps even more important than advances in technology is that fact that climbing filmmakers working at the top of the game have moved away from rock porn and towards narrative. Complex characters like the late Dean Potter became the focus of films over incomprehensible technical moves or obscure first ascents.
Frankly, says Rosen, climbing needed this. "It's a blessing, because to really get the drama and the stakes across, you have to tell a story. It's not something that happens over night. We didn't flip a switch and have a bunch of climbing films. It's the culmination of a movement that started ten years ago."
Lead Photo: Jimmy Chin