Everything Our Editors Loved in March
The books, movies, podcasts, music, and more that our editors couldn't stop talking about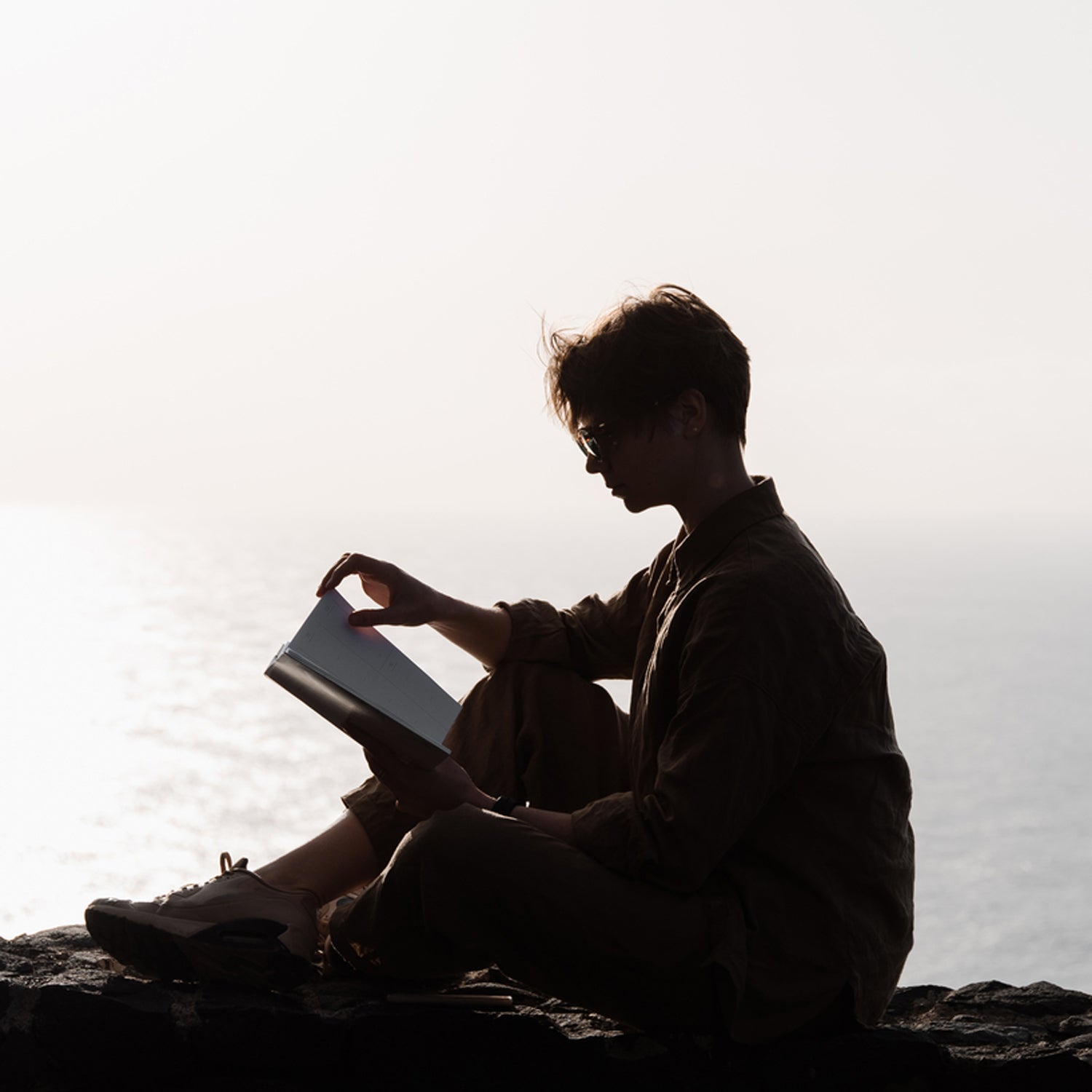 Heading out the door? Read this article on the new Outside+ app available now on iOS devices for members! Download the app.
 Along with lots of people around the world, Outside editors adapted to a stay-at-home lifestyle in March. As always, we found plenty of joy in great stories. Here are all the culture items that became bright spots in our days, from historical books to new pop music and, yes, more than our fair share of Tiger King.
What We Read
Alexis Coe's new biography of George Washington, You Never Forget Your First, fires aggressive shots at a genre of books I happen to adore: "dad history." I hadn't heard the term before, but I confess I instantly knew exactly what it referred to. I'm a dad, after all. And I love history. My bookshelves are lined with 1,000-page tomes, and reading them provides me great relief from the modern era. But as Coe learned when she set out to write about Washington, there hasn't been a single significant biography of our first president by a woman. As she convincingly argues, that means almost everything we know about him is filtered through the adoring male gaze, which has long overlooked (or at least airbrushed over) flaws in his character. Coe is a gifted historian, and she has penned a wildly entertaining biography that paints the most realistic picture of Washington you're likely to find. By unearthing his flaws and mercilessly casting aside all the myths, she brings this godlike figure back down to earth and makes him much more interesting in the process. 
—Chris Keyes, editor
Looking for cookbooks? An Everlasting Meal, by Tamar Adler, is among the best. It's one part minimal-waste cooking counsel and one part cleverly disguised life guidance. 
—Nicole Barker, director of event marketing 
In times like these, I'm especially thankful for my Paperwhite Kindle, which enables me to get my hands on almost any book in a matter of seconds without putting pressure on warehouse workers or increasing my carbon footprint. This month I enjoyed How to Cook a Moose: A Culinary Memoir, by Kate Christensen, who shares her transformative move from Brooklyn, New York, to Portland, Maine. I found it while casually searching for books to read in advance of traveling to Maine in September. Since that trip is unlikely to happen now, I have savored being mentally transported to that state's farms and coastlines, learning more about the history of its lobstermen, and eating up Christensen's exquisite culinary writing along the way. Her prose is delicious, but her food experiences are humble: early on she clarifies, "I'm not a foodie—I'm an eater: I'm hungry."
—Jenny Earnest, audience development director
What We Listened To
I have the album that cures quarantine, and it is Dua Lipa's new album, Future Nostalgia! 
—Mary Mathis, digital visuals editor
I've been listening to the NPR Tiny Desk Concert of Harry Styles almost every day since it launched last week. Accompanied by five other musicians, Styles performs four singles from his new album, Fine Line—"Cherry," "Watermelon Sugar," "To Be So Lonely," and "Adore You." It's the perfect afternoon snack for when I'm feeling low or restless. And if Styles's sweater can't bring a smile to your face, I don't know what will. 
— Kelsey Lindsey, associate editor
Over the years, I've cued up so many episodes of Still Processing that listening to hosts Jenna Wortham and Wesley Morris banter and analyze pop culture feels almost as familiar as having old friends over. The podcast is smart, funny, and incisive—and it's back for a new season, just in time to keep us all company in quarantine when we can't actually have friends over.
—Xian Chiang-Waren, associate editor
This definitely doesn't count as an escape, but I really enjoyed this interview with Ed Yong on the latest episode of the Longform podcast. If you somehow missed it, Yong wrote a definitive take for The Atlantic recently, titled "How the Pandemic Will End." It's certainly not a comforting piece, but I felt strangely reassured after reading it—it takes such a long, expansive view of our current crisis that I could (momentarily) see past the anxiety of this particular moment. On the podcast, Yong talks through how the piece came together and how his previous reporting (notably a prescient 2018 article with the haunting headline "The Next Plague Is Coming. Is America Ready?") informed his work on the coronavirus. If you're already submerging yourself in pandemic coverage, consider this a healthier alternative to one hour of Twitter scrolling. 
—Molly Mirhashem, digital deputy editor
What We Watched and Otherwise Experienced
This past month, I re-downloaded the app Words with Friends. I first played the addicting game back in high school (when apps were new and cool), and these days, it's a really nice distraction from the constant news cycle. It's easy to lose yourself in digital Scrabble, spending a bit too much time pondering words that include an x and a d, and I've been able to stay connected with friends through our games. While I usually spend my free time watching Netflix or reading ever too serious books, Words with Friends has just been pure fun in a time of constant stress.
—Maura Fox, editorial fellow
For tremendous serenity, I've been looking to Foo the Flowerhorn's fish-tank-centric YouTube channel. I recommend you start with the Sweet Potato Betta Tank playlist: classical piano and guitar sonatas score the life aquaponic, from betta feedings to plant prunings to water changes, told through cheerful time-lapse photography and close-up video with text narration. The drama peaks with a startle-induced fish-scale injury and some sweet potato malaise. Turn off your phone and watch a couple episodes. Your amygdala will thank you.
—Aleta Burchyski, associate managing editor
Usually, I'm all about using media as a distraction: watching a funny movie when it's thundering outside, or reading a dramatic period novel to take my mind off Twitter. But when COVID-19 started gathering steam in the U.S. a few weeks ago, I decided to dive right into the heart of the matter by tuning in to Pandemic: How to Prevent an Outbreak, a Netflix docuseries about influenza that came out in January. It has nothing to do with COVID-19 specifically, but the series asks why viral outbreaks happen and what we're doing to prevent them. Each episode follows the stories of people on the front lines of a pandemic, such as World Health Organization leaders fighting Ebola in the Democratic Republic of Congo, doctors in Egypt and India working to stop avian-flu outbreaks, California researchers creating a universal flu vaccine, and a New York City infectious-diseases specialist attempting to ready the metro area for the next big scare. Watching the series freaked me out but also left me reassured that there's a global network of health professionals who know a lot about these illnesses and can help prevent the worst from happening—if they're armed with the right resources. 
—Ariella Gintzler, associate editor
My wife and I watched director Bong Joon Ho's 2006 monster flick The Host after enjoying Parasite, his 2020 Oscar winner for best picture. The film follows a dysfunctional family in South Korea as they try to rescue one of their own from an oversize, eellike creature that emerges from Seoul's Han River. The Host is a true monster movie, with gross-out moments and loud surprises; but as with all of Bong's work, there's a lot of social commentary going on, especially when it comes to how government handles a disaster—it tries to downplay the threat by saying the creature is spreading a virus (this movie is not total escapism from our current problems). Bong bends the genre in ways you wouldn't expect, going from high drama to laugh-out-loud funny, often in the same scene. It's highly entertaining and strangely relevant to what's going on in the world. 
—Will Taylor, gear director
Maintaining a schedule and keeping some small semblance of normalcy through self-isolation became a large part of my lifestyle in March. These days, when the clock strikes 7 P.M., my boyfriend and I wind down with dinner and HBO's series Bored to Death. The show is silly, charming, and easygoing. A goofy grin is usually still on my face as I try to fall asleep. And on the nights that I still feel a bit anxious and need something more to relax, I've been turning to John le Carré's Tinker, Tailor, Soldier, Spy, which is both masterful literature and a gem of the spy genre. The prose is elegant and inviting, and le Carré's storytelling is so powerful that it's easy to get lost in another world—which, right now, can be a small but significant comfort.
—Kyra Kennedy, photo editor
I just finished a marathon watch of The Secret Army, a three-series drama originally broadcast on BBC1 between 1977 and 1979. The show is a fictionalized account of an underground resistance group in Nazi-occupied Brussels. Over the course of World War II, the elaborate operation is based in a pair of restaurants that are a front for its resistance cell, which it calls Lifeline. It's made up of men and women who risk capture, torture, and death every day, and has just one job: rescuing Allied airmen who've been shot down over Belgium and somehow getting them back to England so they can rejoin the battle. While the production values look dated by modern standards, that's true of any old TV show, and you get used to it. There are some remarkable performances, including an unforgettable portrayal by British actor Clifford Rose, who plays the ruthless and effective local gestapo chief Sturmbannführer Ludwig Kessler. This series is often terrifying—but during a period when the daily realities of modern life are unusually stressful, it's also a helpful reminder that people in other eras have endured far worse.
—Alex Heard, editorial director
Everything We Loved About Tiger King 
It's hard to focus on anything right now that doesn't involve my fear of getting sick or the looming, Great Depression–like economic collapse—anything, that is, except for Tiger King, the Netflix docuseries about big-cat impresario Joe Exotic. During the day, I'll stop working and/or fretting and think, I cannot wait to watch Tiger King tonight. The show is so amazing that even Twitter stops complaining about the terribleness of the world right now to share Joe Exotic GIFs. Just to quickly make the argument for why you should watch it if you haven't heard of the show: rednecks, polygamists, swindlers, foul play, lions, tigers, and the occasional animal attack. I had a guidance counselor in middle school who had two big cats that she and her husband would bring to assemblies. My friend and I would sit in the back and make fun of her and wonder what kind of person buys a pet tiger. Now I know.
—Ryan Van Bibber, senior editor
Are all big-cat owners this crazy? Joe, Carole, and Doc, the main characters of Tiger King, all said they were trying to save cats and advocate for their well-being, but all seemed to profit off the animals being in captivity. If there are any good big-cat people out there—ones actually trying to help tigers in the wild—please show yourselves! 
—Abbey Gingras, associate audience editor
As a photographer, I'm obsessed with how Tiger King director Eric Goode portrays the people in this docuseries. Film directors, like photographers, have a lot of subjective power over how others are represented in a final product. Goode seems to show the moments in which his subjects tried to control how they were going to be perceived, and his own appearances aren't framed as unbiased, either.
—Mary Mathis, digital visuals editor
I have far more questions than answers after binging this absolutely wild roller coaster of a series. How many types of animals did Joe Exotic have? Did the employee getting her arm bit off affect business at all? Did Carol kill her husband? Did anyone get sick from eating the garbage-meat pizza? Who blew up the alligators?
—Erica Givans, digital campaign manager 
I have many many questions about literally everything on that show. But the most pressing ones are: Where can we listen to the rest of Joe Exotic's albums? Did he use Auto-Tune? Was that even his voice? I'm thinking not, but to be honest, his songs lowkey-slapped.
—Natasha Ramirez, audience development fellow 
Lead Photo: Alina Hvostikova/Stocksy