Everything Our Editors Loved in November
The books, movies, podcasts, music, and more that our editors couldn't stop talking about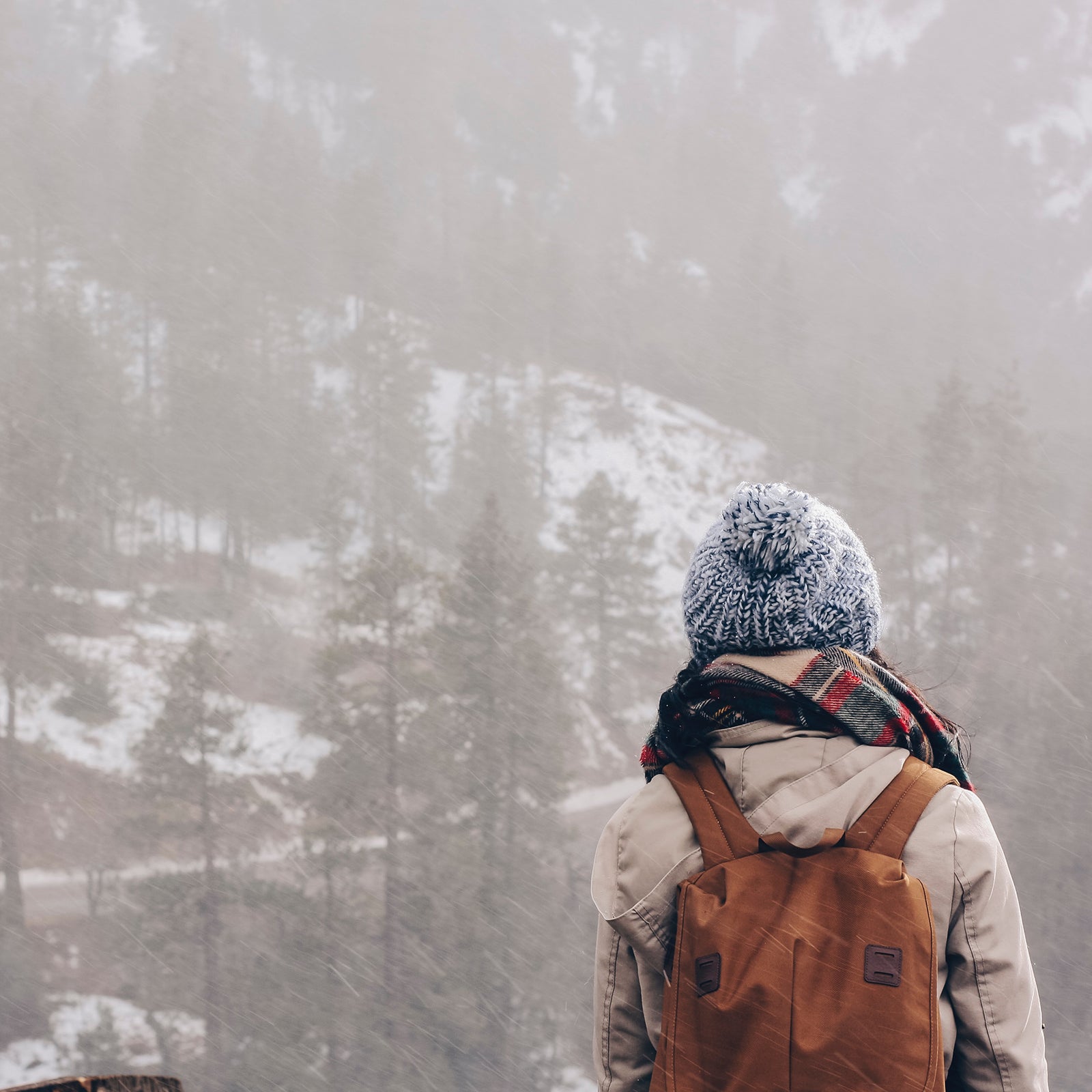 Heading out the door? Read this article on the new Outside+ app available now on iOS devices for members! Download the app.
This month some Outside staffers leaned into their darker sides by devouring stories about Harvey Weinstein, the O.J. Simpson trial, and a scary criminal doctor. But! Others of us sampled great cabernet sauvignon in Napa, California, danced in the kitchen, uncovered an appreciation for country music, and found new ways to love Harry Potter. Here are our favorite culture recommendations from last month—with best wishes for a balanced December. 
What We Read
I read Catch and Kill: Lies, Spies, and a Conspiracy to Protect Predators, the new book by Ronan Farrow that details his investigation into Harvey Weinstein and the resistance he was met with from all sides when he first tried to break the story. This book is engrossing and reads quickly, but it's also deeply unsettling. By now, thanks to the work of Farrow and other reporters, Weinstein's crimes are widely known—but the degrees of interference, intimidation, and even surveillance that Farrow went through before his reporting was finally published are truly shocking. Farrow's dramatic flair makes the book read like fiction, so it's all the more disturbing when you remember that everything he describes is real. (And if you can't get enough of this story, Farrow just launched a podcast that goes even deeper behind the scenes.) 
—Molly Mirhashem, digital deputy editor
I just finished Indian Horse, a wonderful coming-of-age novel by Canadian author Richard Wagamese. When the story's protagonist, Saul Indian Horse, lands in a treatment center after an alcohol overdose, he's encouraged to draft his life story—and it's an incredible tale. As a young northern Ojibwa boy growing up in the 1950s, Saul was removed from his family and taken to a Catholic school where Native children were stripped of their culture and and suffered horrific abuse. For Saul, the only silver lining was discovering his natural gift for hockey; his skills eventually caught the eye of scouts and provided a ticket out. 
—Chris Keyes, editor
Is Blood and Thunder allowed on Outside lists? As a new member of the edit staff and transplant to Santa Fe, I oriented myself this month by reading editor-at-large Hampton Sides's history of the Southwest. Blood and Thunder delves deeply into the characters and events that shaped American takeover of the region by tracking the life of trapper, explorer, and eventual U.S. Army officer Kit Carson, alongside an array of other characters. The book is gorgeously written, stunningly detailed (from descriptions of battles to local topography and plant species), and well researched. My feelings were complicated by Carson, Sides's chosen protagonist: in the dazzle of prose this rich, with a reader's inclination to root for the narrative lead, scenes that described Carson's one-off murders and his prolonged hand in genocide went down almost too easily. Even that might be a compliment to the author, though. It checks out that a history of conquest, written and read by regional settlers, would leave you feeling both dazzled and queasy.
—Xian Chiang-Waren, associate editor
What We Listened To
November can be dreary, so I listened to a lot of happy, easy music. Kindness's album Something Like a War, released in September, was the perfect accompaniment to dinner parties turned living-room dance parties. "Supalonely," from the teeny EP Stella and Steve by Benee, soundtracked a few sunny-morning kitchen boogies. "Acid Dreams" by Max had me shimmying at stoplights every time I got in the car. "Nice Guys" by Easy Life set a perfect beat from my phone speaker when I was biking through town.
—Abbie Barronian, assistant editor
I'm a bit of a true-crime nerd and binged the Doctor Death podcast on my way back from Boulder, Colorado, a few weeks ago. It was incredibly reported and narrated. I found myself actually taking the long way home so I could finish it. 
—Kaelyn Lynch, assistant travel editor
What We Watched and Otherwise Experienced 
This month I traveled to San Francisco's Curran Theatre to see Harry Potter and the Cursed Child, a play by Jack Thorne (in collaboration with J.K. Rowling and John Tiffany) about Harry encountering an entirely new beast: fatherhood. The acting was tremendous, and the live special effects took the production to unbelievable heights (sometimes literally). Expect to witness incredibly artful, real-life magic. Next up, I'm eager to dive into the book that goes deep into the making of the play. 
—Jenny Earnest, audience development director
I'm almost four years late to watching The People vs. O.J. Simpson (now on Netflix). Seriously, if you haven't seen this miniseries yet, do it. The show dramatizes both the public reactions and the minor emotions of major players that shaped the O.J. Simpson trial, and it really helps you understand where the country was politically and culturally at the time. I binge-watched it in a week. 
—Emily Reed, video producer
I just started watching Ken Burns's Country Music documentary series. I've been going nuts over the podcast Dolly Parton's America, like everyone and their cousin, and found myself wanting more country. I'd never thought much about the genre one way or another, but the show frames it as this international music of rural nostalgia. It made country music feel suddenly relevant to me. 
—Philip Kiefer, editorial fellow
Over Thanksgiving I went to Napa Valley, California, with my family for a day of wine tasting and found my new, hands-down favorite winery: Turnbull Wine Cellars. For starters, Turnbull makes amazing cabernet sauvignons; it's located in the Oakville American Viticultural Area, a premium growing district in Napa renowned for that dark, red variety. The wine is pricey (it is Napa, after all), but it's wine that makes you think, Life's too short not to drink nice wine. Turnbull also doubles as a gallery, with stunning black and white photography by the likes of Ansel Adams, Dorethea Lange, and Walker Evans, among other renowned 20th-century greats. The photos all belong to the winery's owner, who can boast one of the largest private collections of Adams's work in the world. The photographs on display are switched up every six months.
—Gloria Liu, features editor
A friend introduced me to a great tabletop strategy game called Hive over Thanksgiving. It's basically chess with bugs: the hexagonal playing pieces feature assorted crawlies that move in different ways (the spider moves three spaces per turn, the beetle can climb on top of other pieces, and so on), and the goal is to capture the opponent's queen bee. Unlike chess, there's no board, so this game is begging to be played during downtime around the campfire or on the tailgate.  
—Aleta Burchyski, associate managing editor
This month I rented Song of the Sea from our local library. It's a hand-drawn animated film based on Celtic mythology, which follows two siblings, Ben and Saoirse, as they adventure through Ireland and come to understand the importance of family, home, and responsibility. The entire viewing experience is enchanting and heartwarming, with a captivating score and family-friendly moral. While the movie was made for children, the world that director Tomm Moore builds with his team is magical for all ages.
 —Kyra Kennedy, photo editor
Lead Photo: kristen leigh/Unsplash