Everything Our Editors Loved in September
The books, movies, podcasts, music, and more that our editors couldn't stop talking about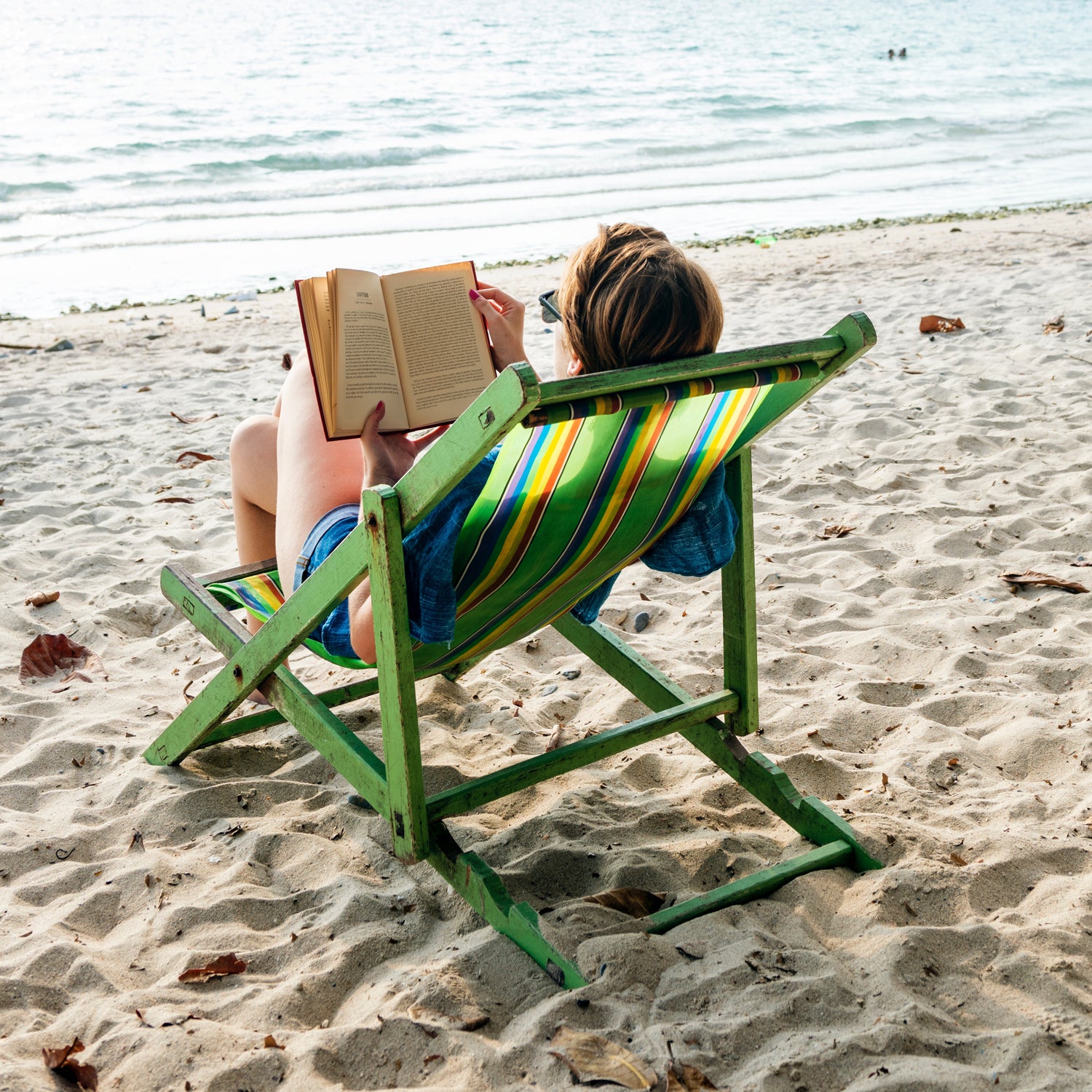 Heading out the door? Read this article on the new Outside+ app available now on iOS devices for members! Download the app.
We consumed some excellent (and eternally important) climate culture this month. But no reason to be coy about it: September was mostly about Hustlers at Outside headquarters. Who are we to resist a Jennifer Lopez-helmed feature film that also speaks to our journalism-loving hearts? 
What We Read
I really enjoyed reading Kassandra Montag's debut novel After the Flood while on vacation earlier this month. Set more than a century from now, the book follows Myra and her daughter Pearl as they search for Myra's older daughter Row, sailing a flooded Earth and bouncing among the few remaining small islands in a vast ocean. The book is equal parts climate fiction, pirate adventure odyssey, and a touching tribute to maternal love. 
—Kelsey Lindsey, associate editor
Patricia Lockwood's 2017 memoir Priestdaddy is one of the funniest books I've ever read. I meant to pick this up when it first came out, and finally bought a copy at the airport this month before a weekend trip. (You know how it goes.) It was the perfect travel read. Lockwood's writing is full of zingers (follow her on Twitter if you don't already), and I regularly found myself stifling laughter in public while reading this. But it's also packed with beautiful sentences—Lockwood is also a poet, and it shows—and covers heavy topics like religion, abortion, and complicated family dynamics. 
—Molly Mirhashem, digital deputy editor 
I picked up Kathleen Jamie's Surfacing recently, wondering if I was just going to get a redux of Elizabeth Rush's Rising: Dispatches from the New American Shore, but with a new setting. But this is a very different book, although it wrestles with similar questions about a changing world. The first half (my favorite part) is a look at an Alaskan town reconnecting with an older way of life as ancient tools and artwork melt out of the permafrost—the same process that threatens the long-term survival of the town's culture.
—Philip Kiefer, editorial fellow
I read "The Last Frontier," a new Harper's piece by Ted Conover about homesteading in Colorado. It was really insightful and answered a lot of questions that I often asked myself the many times I've driven through the San Luis Valley. 
—Kaelyn Lynch, assistant editor
What We Listened To
I've been binging the Decoder Ring podcast—a wonderful mix of history, factoids, and storytelling about cultural phenomena and how they came to be. Host Willa Paskin does a great job taking a deep dive into everything I've ever wanted to know on random topics like Truck Nutz—yep, the plastic balls people dangle off their truck hitch—and "Sad Jennifer Aniston," about tabloids' continued obsession with the actress's very old heartbreaks.
—Julia Walley, marketing art director
Welcome to Night Vale is a delightfully spooky fiction podcast about life in a weird little desert town, so it's perfect for Halloween season (especially in Outside's weird little desert hometown, Santa Fe, New Mexico). The show consists of broadcasts from Night Vale Community Radio, where host Cecil reports on suspicious townies, shady megacorps, and oddly glowing clouds—all in an alarmingly soothing voice. The show's uniquely surreal writing makes it my preferred listening on long road trips. 
—Maren Larsen, assistant editor
This September, Hustlers took us for the bedazzled spin that ended our Hot Girl Summer with a bang, made us all Google J. Lo's skincare routine, and had many of us doing mental math about how to wear a silver tasseled leotard to a majority office colleague Halloween party. But what has stayed with me the most is that I want Usher's "Love in This Club" to be playing no matter where I am or what I'm doing. Hustlers dusted off one of Usher's greatest bangers and reminded me that those hip-hop dance classes I took in high school were worthwhile. From washing the dishes to finishing a long workout, "Love in this Club" has made everything feel like I won gold at the Olympics (or silver, or bronze, or that I got a good price on a seat in the audience). 
—Kyra Kennedy, photo editor
What We Watched and Otherwise Experienced
At the Adventure Travel Trade Association's recent conference in Gothenburg, Sweden, I heard Danish-Swedish poet Frej Haar perform a poetry slam about the climate change crisis. Haar writes about trans activism, heritage, and other things close to their heart. Their words gave me chills, and people were both moved to tears and on their feet cheering Haar on.
—Mary Turner, deputy editor
This month, Hustlers, starring Jennifer Lopez and Constance Wu, became the clear frontrunner for best picture of the year. The film is based on reporter Jessica Pressler's 2015 feature for The Cut about a group of female strippers who banded together to steal from rich men using their powers of seduction—with a hefty side of MDMA and ketamine. Besides everything you've already heard (i.e. J. Lo's flawless dancing), one of the most enjoyable parts of the movie is its format. Between couch interview scenes with Julia Stiles (who plays Pressler) and Wu's character, the audience is transported back to Wu's memory of the events. If you haven't seen it yet, read Pressler's piece and get yourself to your local theater.
—Jenny Earnest, audience development director
Lead Photo: rawpixel.com