Heading out the door? Read this article on the new Outside+ app available now on iOS devices for members! Download the app.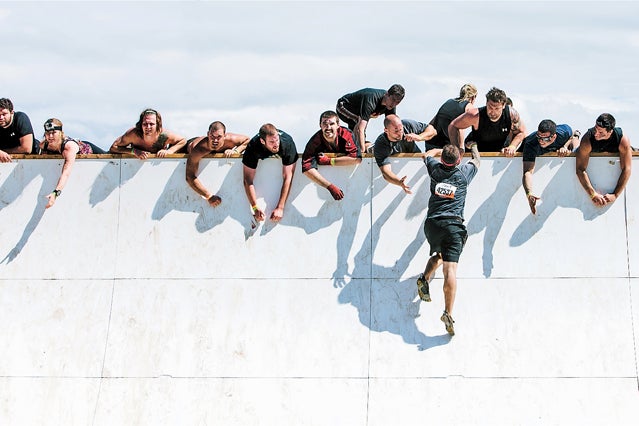 MUDSLINGERS
As Scott Keneally reported in "Playing Dirty" (November), nearly 1.5 million people participated in an obstacle race in 2012, and the sport's popularity has inspired some pretty cutthroat business tactics among its Big Three: Tough Mudder, Spartan Race, and Warrior Dash. "I'm not bothered by the competitive spirit that would naturally be associated with the promotion of these events," wrote Douglas Young, or Portales, New Mexico. "But I am troubled by the juvenile behavior reflected in that promotion. The shenanigans cited in Keneally's article took me back to junior high." Karen Latchford, from Palo Alto, California, wrote, "It was an in-depth, very well written article about some poeple I found pretty repulsive." On Twitter, PatsHoppedUp wrote, "And here I thought people who humblebragged about obstacle races were the worst. Turns out it's the creators." Others found parallels between those business tactics and the ethos embodied by the races. "I have to give credit to Tough Mudder founder Will Dean," wrote Frank Shipley. "Dean brought muddy obstacle courses to the backyards of millions. I get the feeling his drive is fueled by the same desire as those of us who sign up for his events: the desire to challenge yourself." Still others simply acknowledged the allure of this new brand of suffering. "These races seem much more interesting than running 26.2 miles," Wes Hall posted on Facebook. "With the cubicle life most people lead, I completely understand why they want a little adventure."
FALL LINE
Megan Michelson's firsthand account of a backcountry avalanche that claimed three skiers last winter ("Tunnel Vision," November) hit home for many readers, among them Art Strauff, of Gilmanton, New Hampshire: "I worked on the Stevens Pass Pro Patrol for five years in the late seventies and skied the Tunnel Creek drainage many times. It usually slid, but we felt we were safe because we 'knew what we were doing' and could ski out of a slide into the trees. Ron Perla, the godfather of avalanche education, author of USDA Handbook 489—i.e., the snow bible—once spoke in front of a group and was introduced as an avalanche expert. He stepped up and said, 'All the experts I know are dead.'"
EMAIL OF THE MONTH: ANYTHING TO CATCH THE PERFECT WAVE
I agree with Matt Warshaw when he states that Hollywood can't do surfing ("Bombs Away!" November). However, one film he overlooks is Point Break. It offers pointed insight into the world of the real surfer, the "soul surfer." The quest for the ultimate wave does not allow time for mundane activities like keeping a job. That's why the lead characters rob banks to support their lifestyle. Bodhi (Patrick Swayze) seeks the ultimate wave, then never returns from going for it. His is the epitome of the true surfer's life: Live it to the end!
—SONJA FEX, JUPITER, FLORIDA
WOODSHED
In October's "Take a Number," we spelled Dawa Tenzing's name incorrectly, and in November's "Running Down a Dream," we misspelled Ramero Curley's name. We regret the errors.
CONTACT US
letters@outsidemag.com
facebook.com/outsidemagazine
@outsidemagazine