Heading out the door? Read this article on the new Outside+ app available now on iOS devices for members! Download the app.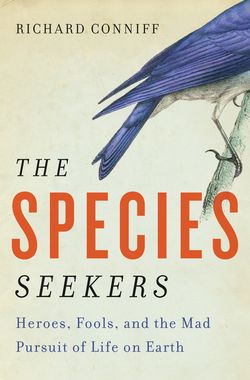 In the early 18th century, only a few thousand species were known, the word "scientist" didn't exist, and, according to Richard Conniff, "even educated people still inhabited a jabberwocky world in which monsters abounded." Conniff's ninth book, The Species Seekers: Heroes, Fools, and the Mad Pursuit of Life on Earth (Norton, $27) is an account of the great age of discovery of the natural world.
The story begins in 1735, when Swedish botanist Carolus Linnaeus creates a species classification system; for the next 200 years, it's a mad race to scientific and religious glory as naturalists shed light on God's creation, reclaiming a mastery of nature lost in Eden.
Fans of Bill Bryson's A Short History of Nearly Everything will appreciate Conniff's anecdotal romp through the strange history of naturalism. Absurd characters, exciting discoveries, and fierce rivalries abound.
Conniff delights in recounting the quirky resilience of the early naturalists, those "fools to nature." Take Edward Baker, a British ornithologist in the early 20th century who was tossed by bison, trampled by a rhinoceros, and lost his left arm down a leopard's throat. (He died, peacefully, at home at age 79.)
Other 19th-century seekers, such as British taxidermist Charles Waterton and French-American explorer Paul Du Chaillu, traveled through South America and Africa, searching for critters such as caimans and gorillas, enduring fevers and venomous flies, and captivating the public with their wild tales. "Naturalists," Conniff writes, "became the heroic type of the day, like knights-errant in the Middle Ages."
Caught up in the improbable stories of The Species Seekers—in the Battle of Alcañiz in Spain, French Colonel and coleopterist P.F.M.A. Dejean dismounted amidst flying bullets to collect a beetle before launching an attack—it's easy to feel nostalgic for a lost era of curiosity and exploration. Nature seems to have exhausted its surprises. But Conniff offers a little hope to the next generation of would-be seekers: "Out of our present apocalypse, strange new species will populate Planet Earth…and children not yet born will again grow up to know the incomparable delight of discovering new species."
–Nick Davidson