Getting Ready for The Eyes of Willie McGee
Heading out the door? Read this article on the new Outside+ app available now on iOS devices for members! Download the app.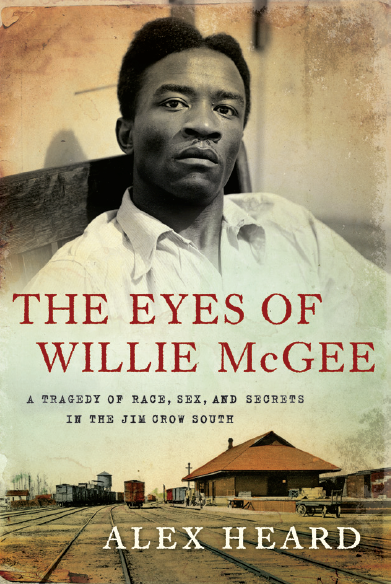 For the past few years, my Outside colleague Alex Heard–whose office is right next door to mine–has been working nights and weekends on a nonfiction book called The Eyes of Willie McGee, which is about a courtroom drama in Mississippi that took place between 1945 and 1951, a case whose real-life details share obvious parallels with the rape trial depicted in To Kill a Mockingbird.
 The book comes out next month from HarperCollins, and Heard has just launched a companion Web site, www.eyesofwilliemcgee.com, where he describes the book, writes original posts inspired by his reporting experiences, and serves up everything from archival photos to a rare news-radio broadcast that happened when the story came to its grim conclusion in 1951.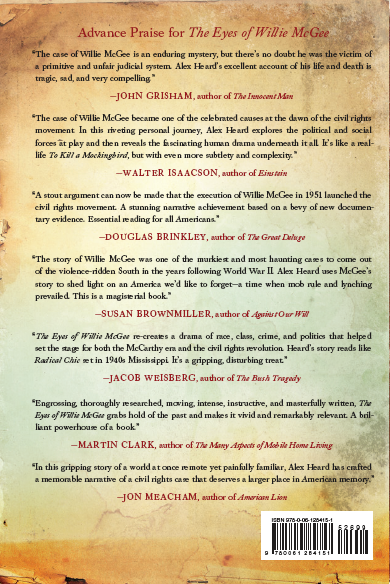 At the center of everything is a dramatic crime and, as Heard explained it to me, a nagging mystery about who was telling the truth during a saga that involved many accusations and counter-accusations. A white woman in the small city of Laurel, Mississippi, claimed she was raped by a black man named Willie McGee. McGee narrowly escaped getting lynched, and his first trial was a kangaroo-court affair that resulted in a guilty verdict and death sentence after only two minutes of jury deliberation. Behind the scenes, a Communist-affiliated civil rights group based in New York took over the case, hiring a young lawyer named Bella Abzug to help save McGee's life. During the next few years, the whole thing mushroomed from an obscure example of rough southern justice into a national and international cause that captivated hundreds of thousands of people. McGee eventually claimed that the real story involved a love affair, not rape, claiming that the woman had seduced him. Among those who believed him–and who spoke out on his behalf–were Albert Einstein, William Faulkner, Paul Robeson, and Frida Kahlo.
Having worked next door to Heard all this time, I can't wait to see the result of his efforts. He never missed a step during his day job, but when I would see him after hours, you could tell that the book was a bigger challenge than he'd bargained for. Usually, his floor was covered with papers–trial transcripts, old newspaper stories, letters, huge stacks of information he'd pried loose using Freedom of Information Act requests–and it's fair to say he didn't get outside much. (Or any.) Now that it's all over, his friends here are gently suggesting that he go take a hike. If that doesn't work, I'll just steal his keyboard.
Click to pre-order a copy of the book, e-book, or audio book.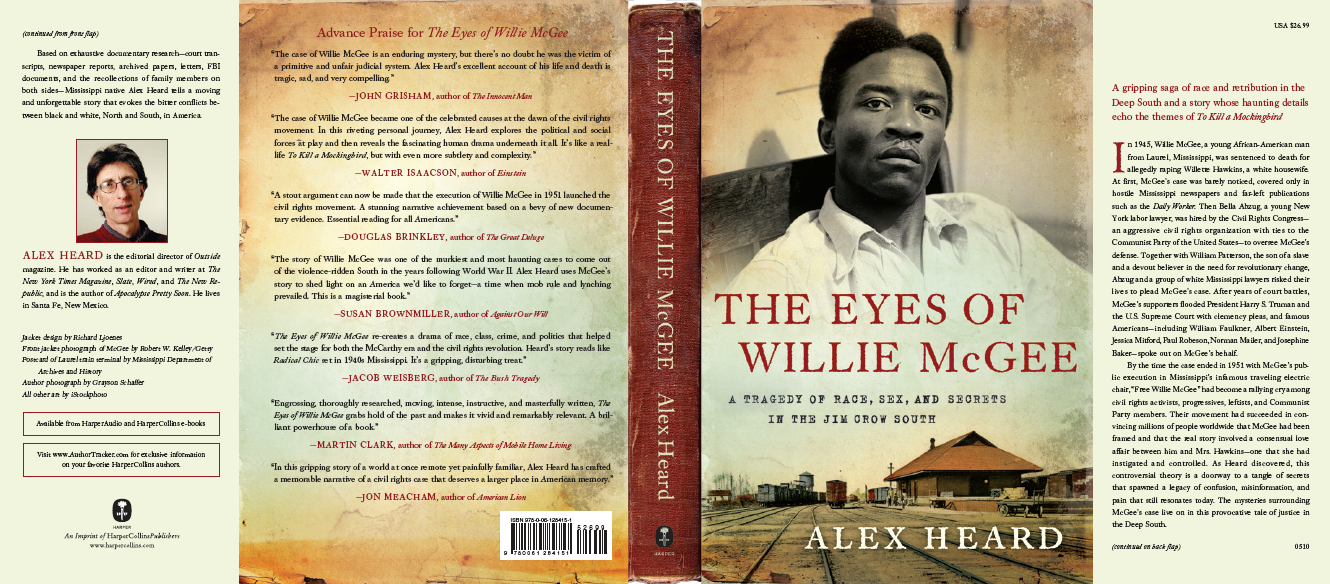 –Joe Spring