How the Seasons Affect Fitness Motivation
Heading out the door? Read this article on the new Outside+ app available now on iOS devices for members! Download the app.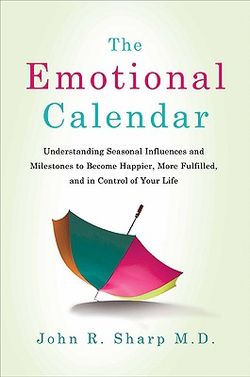 Dr. John R. Sharp, who teaches at Harvard and UCLA, has been practicing psychiatry for two decades. He brings his wisdom to the masses with The Emotional Calendar, a book of case studies and advice on recognizing and understanding the annual cycle of your emotions in relation to the four seasons. Here's a re-cap of the Doc's main pointers and how to tailor them for a healthy, active lifestyle throughout the year.
Motivation: It's hard to get yourself out the door to train in the dead of winter or the dog days of summer. When you feel a lack of motivation, acknowledge it, identify how the weather outside affects you, then figure out how to make yourself accountable for getting a move on. A simple way to do this is to set up regular training dates with a buddy. 
Thought patterns: When you start thinking you can't, nip that thought in the bud. Defeatist thinking naturally happens when we're tried physically, mentally, or emotionally. It's important to notice when these thoughts pop into your head so you can counteract them with self-motivating, positive thoughts. Simply put, tell yourself: "Yes, I can." And believe it.
Stimulation: It's easy to fall into a rut physically and mentally if you do the same activity every day. Bring excitement back into your training routine by switching what you do day-to-day. For example, you could alternate the type of workout you do every other day, vary your routine from week to week, and/or incorporate a new activity into your routine every month. If you need ideas, sign up for one of our interactive training plans at outsideonline.com/fitnesscenter.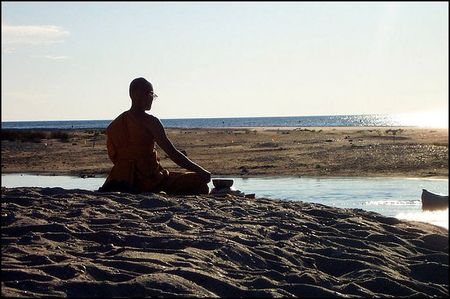 Mindfulness: Take a cue from the Buddhists and start practicing mindfulness. It's a meditation technique that encourages the act of paying attention. Learning to pay attention to what's going on in your mind, body, and external environment will foster self-awareness. And being self-aware is critical to a sound mind and body. If you're feeling down, figure out why so you can isolate and address the cause. Same thing if you're feeling good; figure out the cause so you can use it to trigger those good vibes when you need to in the future.
Attitude Adjustments: This goes with mindfulness. Monitor your thoughts and moods throughout the day to see what triggers negative and positive emotions. Once you recognize how you feel, try to pinpoint the cause, then work to control your thoughts so that you actively choose how to respond to your internal and external environment, instead of reacting blindly. 
Social Awareness: Pay attention to how others affect you. Other people's moods and attitudes could influence yours, and your mood could affect your physical performance and even your attitude about training. Try to find a workout partner with equal, or more, motivation as you. If you prefer solo workouts, try keeping up with the latest on athletes you admire to get inspired.
Work/Life Balance: It's good to work hard. Balance that out with play. If you work 40+ hours a week, it's easy to be overwhelmed with your responsibilities. You can combat work-related anxiety with leisure time. If you like to play hard, even better. A good workout will give you that endorphin-high and re-set your mind and body so you can be more focused at work.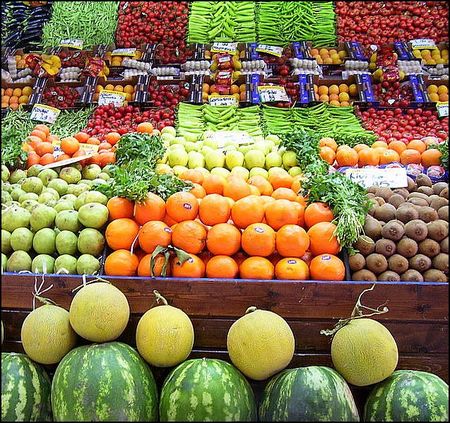 Diet/Nutrition: What you eat can help or hurt your health. Eating foods with high nutrition value at proper moments in the day will fuel your workouts and everything else you have to do. Food also helps with mood. If you're cranky, eat something. You'll feel better. For more on diets, check out John Bradley's Man vs. Food.
Sleep: It's common sense yet often overlooked. Getting your eight hours of z's every night is crucial to good physical and mental health. Your body and mind need that time to process your daily activities and re-charge.
Homeostasis: We all have natural comfort levels, and we spend a lot of energy trying to maintain that homeostasis. If you're at your natural level, you feel both rested and energized, and you're pretty much in your happy place, which enables you to do what you need and want. It's up to you to determine what that happy place is and what gets you there so you can re-balance yourself whenever necessary.
For more fitness tips, check out Aaron Gulley's Train Your Brain in our March issue.
–Aileen Torres
Photos: Buddhist meditation (Courtesy of Brian Ambrozy/Flickr). Fruit and vegetables (Courtesy of muammerokumus/Flickr).