Kit Crawford on Lunafest
The co-owner of Clif Bar speaks up about the traveling women's film festival.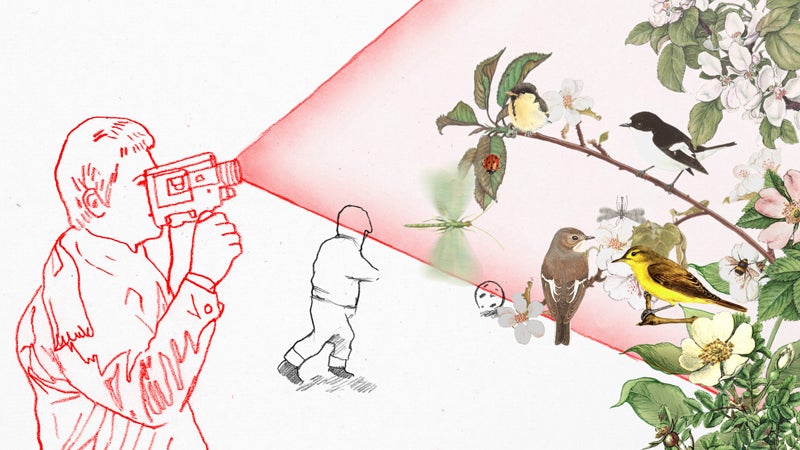 Heading out the door? Read this article on the new Outside+ app available now on iOS devices for members! Download the app.
Back in 2000, Luna (makers of the "whole nutrition bar for women") hosted Lunafest, a one-night showing of seven films by, for, and about women. One thousand people attended the event, held at eight different venues across the United States. Proceeds—about $8,000—benefitted the Breast Cancer Fund.

Kit Crawford and husband Gary Erickson, owners of Clif Bar.

"Granny's Got Game" proves you're never too old to do what you love.

In "First Match," a determined wrestler prepares for her first coed high school match.
Fast forward 14 years. Lunafest now plays in more than 190 locations across the country. All proceeds—more than $1.25 million—benefit women's organizations; $656,000 of that has gone specifically to the Breast Cancer Fund.
The current Lunafest season kicked off in October 2013 and plays in cities around the country until June 2014. The nine films range from four to 21 minutes in length and feature everything from basketball-playing grandmothers to a female wrestler preparing for her first coed match. Love, strength, and survival are common themes.
"We feel very fortunate that we can bring such powerful, artistic, and award-winning films to a local community in a way that not only makes an impact, but supports women and raises funds and awareness for an important cause," says Kit Crawford, co-owner of Clif Bar, maker of Luna.
Here, Crawford takes a moment to tell us about her involvement with the festival.
What was the original idea behind Lunafest?
We were looking for a way to support women, and noticed that not only is there a synergy between women and film, but there is also a clear underrepresentation of women in the film industry. We wanted to support these gifted women by giving them a platform to tell their stories and fundraise for a great cause.
Lunafest was an opportunity for us to meet women where they were, and connect with them through storytelling—a key focus for women in film. The film festival is truly an empowering way for women to raise funds for the Breast Cancer Fund and local nonprofits, allows us to bring communities together, and supports the underrepresented women filmmakers. 
How involved are you in the organization of the event?
Lunafest is truly a team effort. My team and I work very hard to organize, design, and select the films that will be featured at each year's festival. We are committed to sharing the inspiring stories of our very gifted women filmmakers. I am always blown away by the artistic, moving, and thoughtful works we receive, which can make my job very challenging!
What's your favorite film this year?
Each film is so different, and so special, and offers an important perspective from a women's unique point of view. Last year, we received 950 film submissions, and it was incredibly difficult to narrow the entries down to just nine feature films!
But, if I had to choose just one film that really stuck with me this season, I would have to say that it's Granny's Got Game. What I love about this film is how well it showcases how communities of women support each other.
What is the effect of Lunafest on viewers?
In about two hours, our viewers are entertained, encouraged and often educated to make a positive impact on the community. Lunafest allows viewers to be a part of something special, and when you get up from your seat, you'll walk away and hopefully be changed for the better.  
Lastly, what's your favorite flavor of Luna Bar?
My favorite flavors are Luna Protein's Chocolate Peanut Butter, and Luna Bar's Chocolate Dipped Coconut. At the Lunafest season premiere, we gave away some of our fans' favorites: Lemon Zest, Chocolate Dipped Coconut, and our newest flavor, Carrot Cake.