Lucy Walker Will Change Winter Sports
How a fearless filmmaker is shifting the conversation around snowboarding and big air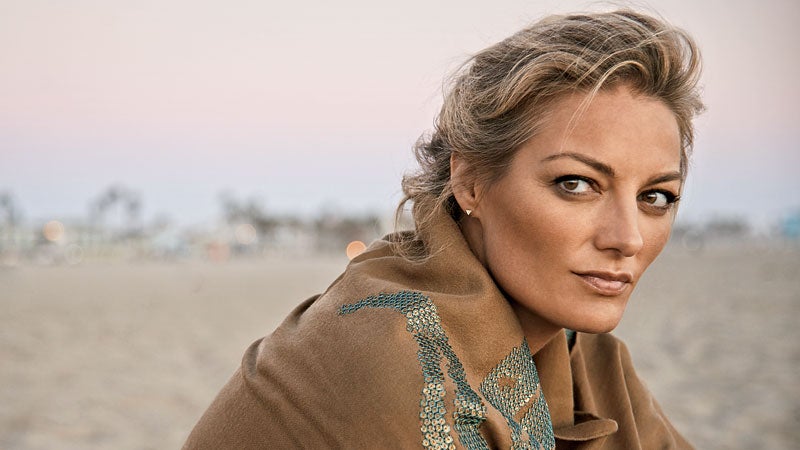 Heading out the door? Read this article on the new Outside+ app available now on iOS devices for members! Download the app.
The list of recent documentaries that have fundamentally altered public attitudes about an important issue is short: The Cove, Super Size Me, Chasing Ice. Add to it Walker's The Crash Reel, which opens in theaters across the country this month. The film, a feature about snowboarder Kevin Pearce's recovery from a traumatic brain injury, makes an unassailable case that action sports are as dangerous as the NFL—and promises to change the way we see the X Games, super-pipes, and the very concept of big air.
"It's like we were breaking a story," says Walker. "There were a lot of things that we realized nobody had talked about before." Among them: an almost willful ignorance about the symptoms of head injuries and their prevalence in the action-sports community, the woeful lack of health insurance among athletes, and the complicity of the industry in pushing people like Pearce to risky heights.
The Crash Reel introduces us to Pearce when he's a fun-loving star primed to rival Shaun White as the world's greatest snowboarder. Then he suffers a brain injury on a Park City, Utah, halfpipe while training for the Vancouver Olympics, and everything about him, from his mental capacity to his disposition, changes. Walker spares us nothing, showing the accident over and over, going inside Pearce's Vermont home as his family helps him recover, and following him as he attempts to snowboard again. (His agent, Lowell Taub, gives Pearce detailed instructions on what to wear during his ceremonial return: "Nike gets a three-inch sticker on your helmet.") Walker also tackles the death of freeskier Sarah Burke, whose family faced a six-figure medical bill after she hit her head on the same Park City halfpipe where Pearce fell. The effect is brutal, which is the point.
"How come action-sports athletes aren't insured?" Walker asks. "I mean, how is that possible?"
Most important, Walker turns the clichéd sports comeback story on its head, making a convincing case that the most heroic thing you can do after a serious brain injury isn't to return to competition. Rather, it's to be selfless enough to walk away for the sake of your family.
Since finding this story, Walker has taken an active role in the issue of brain injuries, starting a nonprofit campaign called Love Your Brain together with the Pearce Family. (She also turned us on to the issue and helped spark our investigative report "After the Crash," which appears on page 68.) Walker has been nominated for two Oscars for her previous work (Waste Land and "The Tsunami and the Cherry Blossom"). If there's any justice in Hollywood, she'll be thanking the Pearce family from the podium in March.