Meet the Lifeguards Helping to Save Syrian Refugees
Devyn Bisson, a 24-year-old internationally acclaimed filmmaker, traveled to Greece in 2015 to document the volunteers who save refugees' lives during the dangerous sea crossings. Her movie premieres this summer.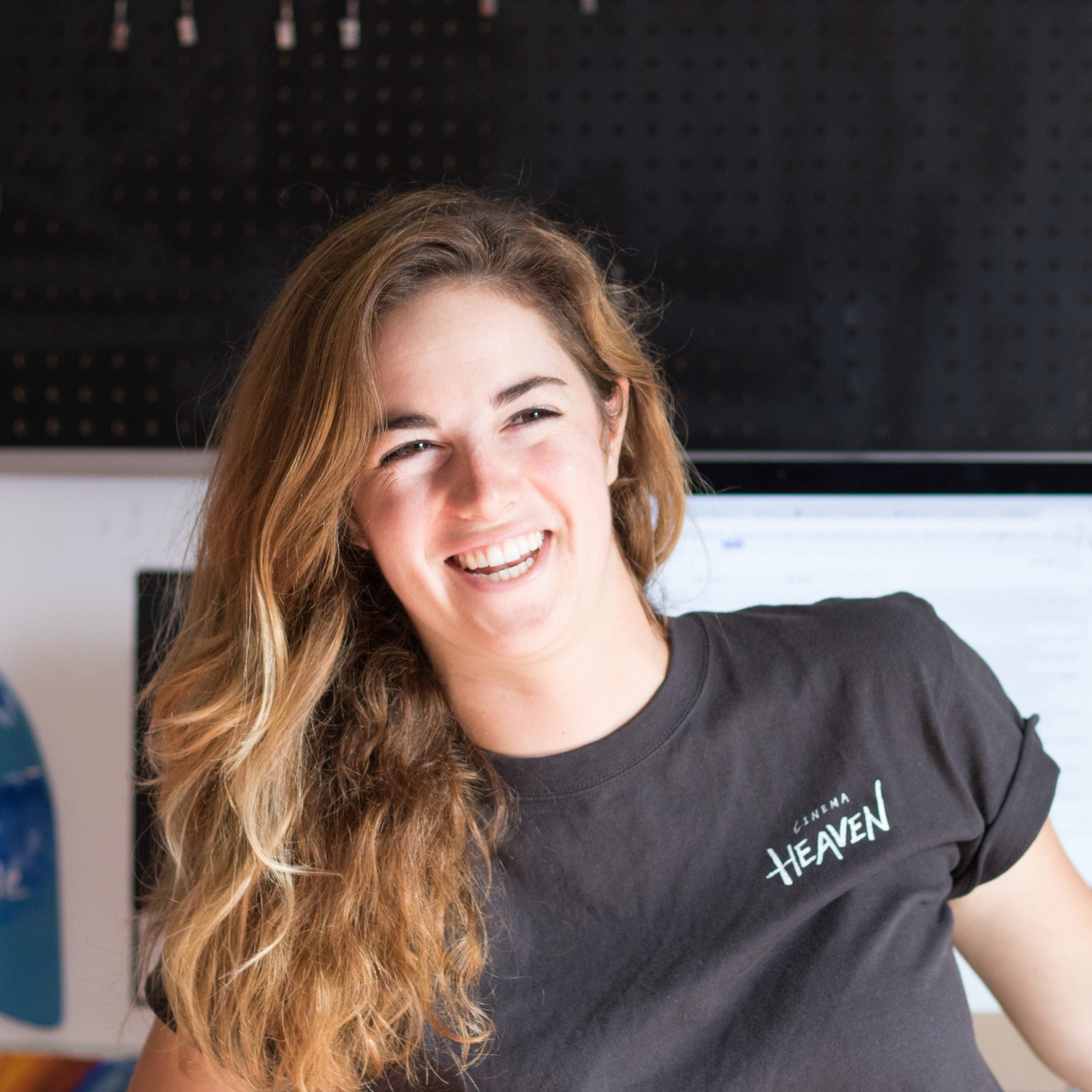 Heading out the door? Read this article on the new Outside+ app available now on iOS devices for members! Download the app.
Devyn Bisson is a filmmaker who spent most of her life dreaming of becoming a lifeguard. The native of Huntington Beach, California, participated in the Junior Lifeguards program from the age of 8 and became an official city lifeguard by 18. Then, a year later, Bisson found herself in Orange, California, at Chapman University's film school.
"Like lifeguarding, I knew that storytelling had the power to affect and literally change lives," says Bisson. "I just wasn't sure how." In film school, she quickly learned she had a knack for finding great stories that she could execute on a shoestring budget. Bisson made her first film, Sikh Formaggio, as a sophomore after winning a grant from the SikhLens Film Festival, which took her, a friend, and translators to Italy to create a short about the Sikh's involvement in saving the ancient craft of making Parmesan cheese. "My professors couldn't believe we pulled it off," says Bisson. It won best documentary at festivals like DocUtah and the West Chester Film Festival. "I realized I loved doing the stories no one wanted to do, and that if you pick those underdog stories, you get crazy access to the characters in them," she says.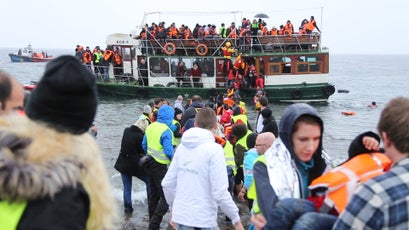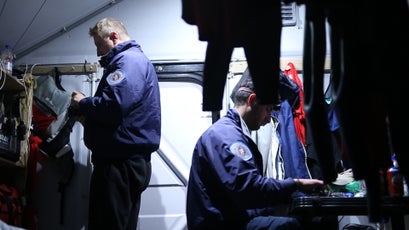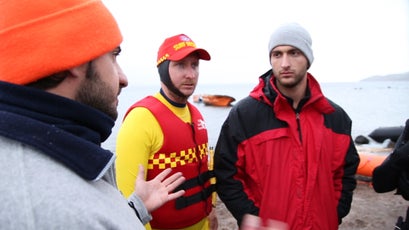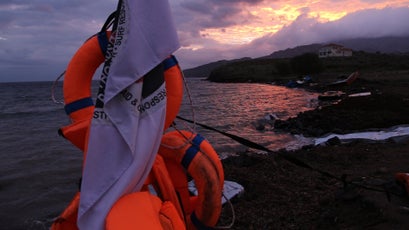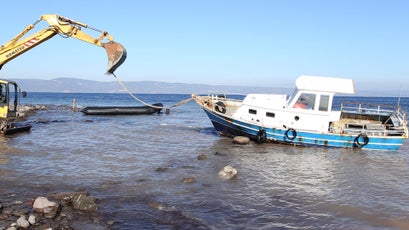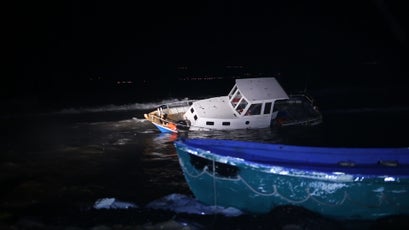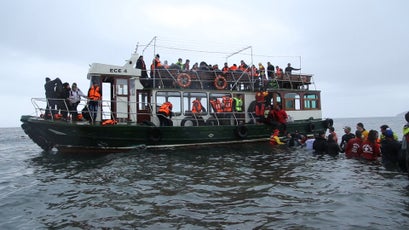 That's how Bisson knew, at 21, that she wanted her next film to be about Paige Alms, a big-wave surfer from Maui and one of the few women who surf the legendary Jaws break. She had read a story in a surf magazine about a group of men who rode big waves and wanted to know about the women who are out there. Bisson spent the next two years following Alms to make The Wave I Ride. It premiered in 2015 at the Maui Surf Film Festival before making the rounds at other festivals around the world. Red Bull TV purchased the film to air this summer. Apparently, Bisson's storytelling effected some change: last year, women's big-wave surfing became an official event, and Alms became the first women's big-wave world champ. "We'd met with the World Surf League several times while making the movie to show the interest in having a big-wave event for women," says Bisson.
Bisson, now 24, says she waits for stories to "call" to her rather than seek them out. After The Wave I Ride was sold to Red Bull TV, she went back to lifeguarding, mentoring young girls in writing poetry, and making art. Then the next story came at her, full-speed.
Bisson heard about it from lifeguard friends at the International Lifesaving Association (ISLA), which provides training to people in developing countries. They were headed to the Aegean Sea in late 2015 to help Greek lifeguards rescue Syrian refugees who ran into trouble at sea while crossing from Turkey to Greece by boat. The heavily circulated image of the three-year-old Syrian boy found drowned on a beach in Turkey only a few months prior was fresh on Bisson's mind. Within two weeks and with zero budget, she took a small film crew to the island of Lesvos in Greece, in the middle of winter. Bisson will premiere Lighthouse Molyvos this summer at the Lido Theater in Newport Beach, California.
https://youtube.com/watch?v=6WWx2PhiPZA
According to a report from the U.N. High Commissioner for Refugees, in 2016, more than 2,500 refugees drowned while trying to flee to Europe. Many reports say death rates have increased since authorities have threatened to deport those who cross the Aegean to the Greek Islands. Refugees are now attempting even more dangerous routes across the central Mediterranean. Bisson learned that Syrian refugees on the Turkish side paid smugglers $1,000 to $5,000 for a seat on a makeshift boat—often duct-taped together—to cross about nine to 20 miles. The trip, which should normally take two hours, often took ten, with some boats sinking before arrival. Refugees were also forced to buy fake life jackets, often stuffed with packing material, that, when tested, made people sink faster.
When her crew arrived, Bisson had no idea if any boats would come ashore during their stay, but it took only six hours for one to arrive. At Molyvos Beach, she saw about 200 people crammed onboard, including pregnant women and children, most on the verge of hypothermia after being in a waterlogged vessel for nine hours.
"It was really hard to watch," says Bisson. "I've never seen something that made me so emotional while filming." After getting them to shore, she says, one of the first things the lifeguards did was grab the fake life jackets and cut them in half. "It was so crazy that these people were risking everything for a chance for freedom and might be killed by these fake jackets," says Bisson. An aerial view of more than 800,000 destroyed life jackets in Molyvos Valley became a key shot in the film.
As a lifeguard, Bisson says, it was often hard to be behind the camera. A few times, she shifted roles.
One night, while Bisson's crew and the lifeguards sat around a bonfire on the beach, they saw what looked like a herd of animals running up a steep cliff. Apparently, Turkish smugglers had offered lower fares to those who dared to make the crossing at night. Without knowing how to drive a boat and guided only by the Molyvos lighthouse, refugees often missed the beach or crashed into the rocks. That's what Bisson was seeing.
Whenever a boat arrived during the day, the lifeguards were there to help the refugees get from the water to shore. United Nations officials or others usually took over on land, getting people into dry clothes. But this night, the U.N. volunteers and officials had gone home.
Quickly realizing that the passengers were mostly women and kids, and that she was one of only two female lifeguards who the women might feel comfortable changing around, Bisson ditched her camera. "It was dark, freezing, there were so many people in shock, and it was hard to fit 200 people of all sizes with dry clothes," she says. "But my lifeguard instincts kicked in."
Bisson said she originally didn't want the film to be political. "It was coming from the point of view of lifeguards who are there to save lives no matter what anyone's culture or situation," she says. A year later, with the film now about to premiere in select theaters this June in partnership with ISLA, Bisson changed her mind.
"When I pull the trigger to make a film, I jump on a journey I have zero control over. Not the timeline, not what the film is going to stand for, not the bold things it's going to say. Lighthouse Molyvos was no exception," says Bisson. "I make films because I want people to look deeper. I know that when we do, we usually find ourselves, our collective story. Right now, that might be the most important thing every refugee needs—alone, cold, risking everything for a chance at what you have."