Netflix's New Survival Show Is 'Alone' Meets 'The Hunger Games'
The eight-episode series 'Outlast' pits survivalists against each other in a cruel game of psychological torture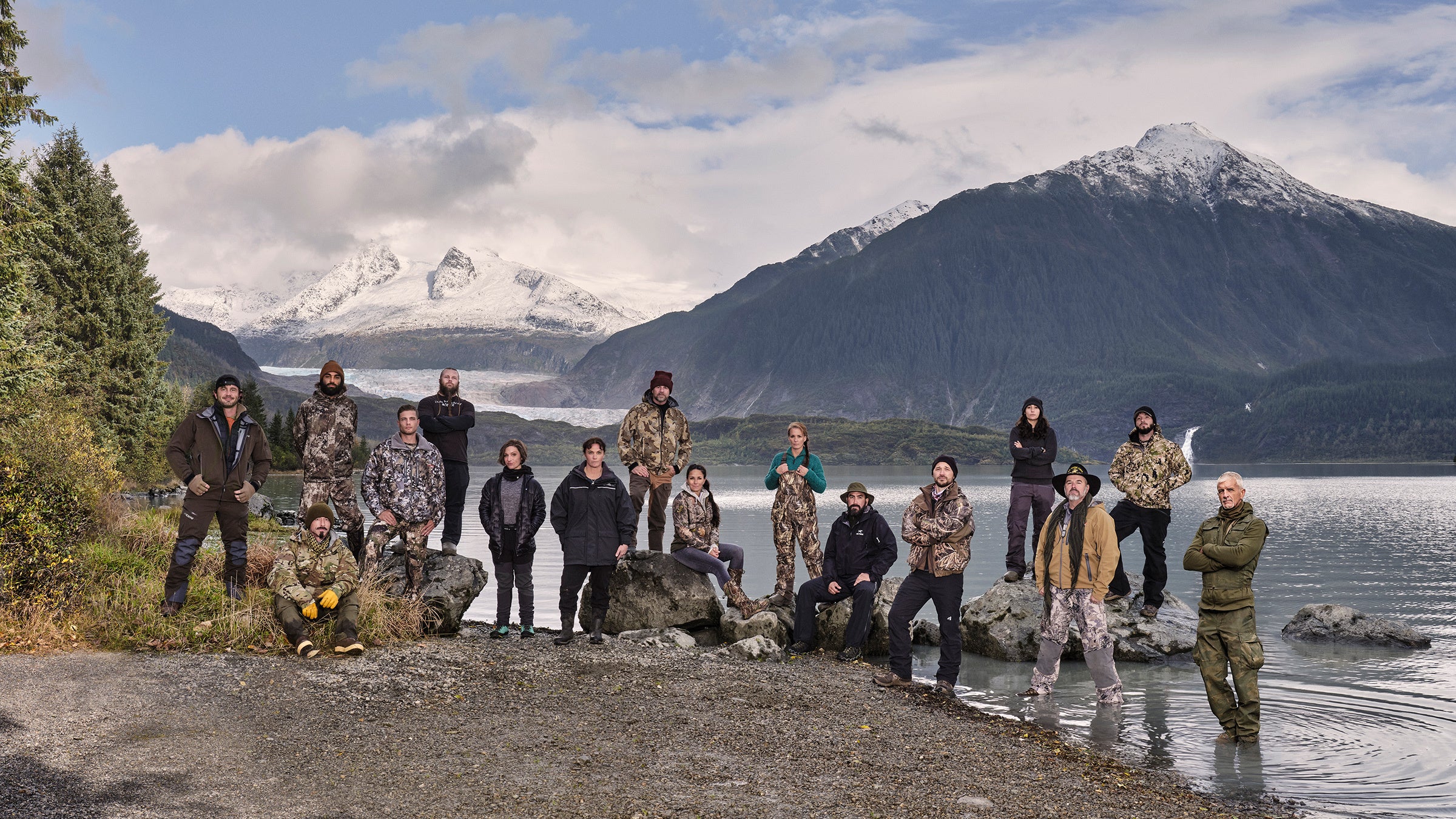 Heading out the door? Read this article on the new Outside+ app available now on iOS devices for members! Download the app.
Reality television's survival genre recently entered its third decade. Over the years, shows like Naked and Afraid, Man vs. Wild, and others have tackled a similar question: How long can a person, stripped of modern technology, live in the wild? TV survivalists have endured frostbite, starvation, and the occasional animal attack in pursuit of the answer.
The latest show to enter the oeuvre—Netflix's Outlast, which debuts March 10—adds a sinister twist to the familiar formula. What if the primary antagonist isn't Mother Nature, but the survivalists themselves?
In Outlast, participants are dropped into the Alaskan wilderness where they wage war on each other for a chance to win a share of $1 million. It's a team competition, which adds another psychological layer to the challenge, since the cast members are self-described "lone wolf" personalities who don't work well with others. The whole thing is a recipe for drama and disaster, and the show delivers plenty of both.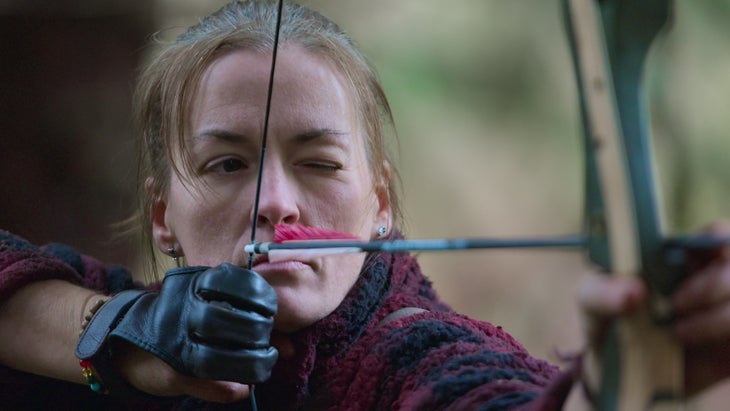 In Outlast's opening episode, we meet the 16 participants standing in a grassy clearing somewhere in coastal Alaska. They locate a cache of supplies, as well as a written rulebook for the game they are about to play. The rules instruct them to immediately team up into groups of four, and then march in different directions to find their respective campsites. There, they must build shelter using a limited number of tools, locate food and fresh water, and endure the elements—standard survival show stuff. Anyone wanting to quit can fire an orange flare into the sky and receive rescue.
The rules contain yet another twist: individuals can bail on their teammates and join another group, so long as the squad number does not exceed four. And the survivalists can't go it alone—they must be part of a team in order to win.
Early in the episode, one contestant labels the competition "an adult Hunger Games." After completing the series, I found this statement to be apt—but not for the obvious reasons.
Spoilers ahead! I received advanced screeners for Outlast, and like a good Netflix viewer, I binged the entire eight-episode season over the course of two nights. The show feels like a close cousin of the History Channel's Alone, where contestants live in the woods solo, with the final one standing pocketing cash. Indeed, Outlast's executive producer, Grant Kahler, worked on the early seasons of Alone, and he told me that he borrowed some of the show's DNA for Outlast. Rather than put contestants through a test of isolation, however, Kahler wanted to see how they navigated interpersonal relationships amid starvation, sleep deprivation, and cold.
"I wanted to see how we get through a survival situation with strangers because most life-or-death situations would actually be like this," Kahler told me. "This started as a social experiment that I wanted to test, and I brought it to Netflix and they were excited."
You can read my full interview with Kahler here.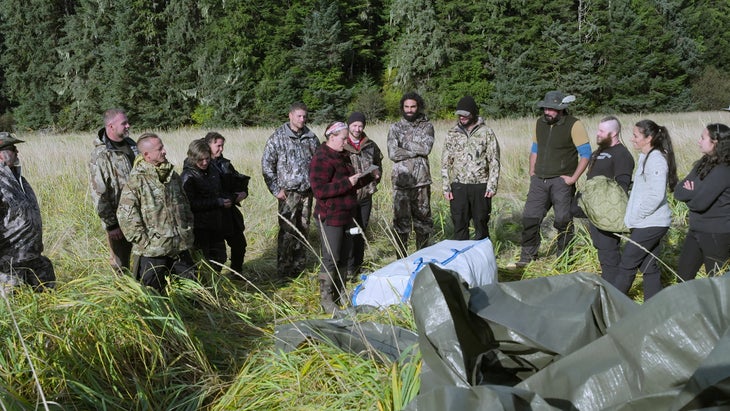 Netflix's decision to bring Kahler's idea to life came after Alone succeeded on the streaming platform. The History Channel granted Netflix rights to air Alone's sixth season in the spring of 2020, and the show became a pandemic darling, prompting Netflix to air the subsequent two seasons. Producing its own survival-reality series feels like the logical next step for Netflix, and the show appears to be a smart investment amid the changing economic landscape for streaming TV. Netflix and other streaming services are cutting back on scripted projects like prestige dramas and original movies. Reality TV shows, meanwhile, are much cheaper to produce and presents an attractive way to fill the queue.
While watching the new series, I also noticed plenty of differences between Outlast and Alone. In recent seasons, Alone has recruited expert survivalists—people who teach outdoor skills or run wilderness schools. Outlast's participants, by contrast, felt more like graduates of the school of hard knocks. One woman, Amber, describes herself as a recovering heroin addict, a felon, a survivor, and a yoga instructor. Brian, a sleeveless 50-something, tells the camera: "anybody who knows me and my family knows damn well—we really need this money." Another guy, Tim, says his outdoors skills come from watching lots of survival shows.
The cast's lackluster abilities are apparent early. Halfway through the first episode, an engineer named Andrea drinks untreated stream water as her teammates look on—a major no-no that even the most casual backpacker would avoid. Later in the episode she becomes the first one to tap out after suffering from extreme gastrointestinal distress. A few days later, Tim—the survival TV addict—bails because he's too cold. After two weeks, nearly half of the 16 are out.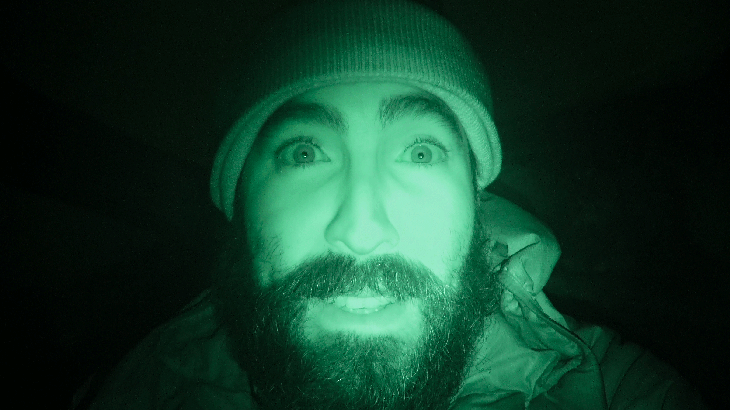 I found the contestants' early blunders to be the most enjoyable part of Outlast, because as the series progresses, the cast members pivot from survival to skulduggery and sabotage. As Kahler told me, the show "devolved into Lord of the Flies." In one episode, a contestant sneaks into a different team's camp to steal their sleeping bags, only to watch as his victims dismantle the fishing raft that he spent days constructing. In another, two contestants corner a rival in his shelter and ransack his sleeping bag and cooking supplies as he screams in horror. Cast members switch teams, ostracize each other, and stab one another in the back again and again. The only contestants seeking to play the game fairly are harassed until they quit.
I realize that some viewers may enjoy watching people torture one another on screen. I found it off-putting. Outlast may be for some viewers, but it is not for me.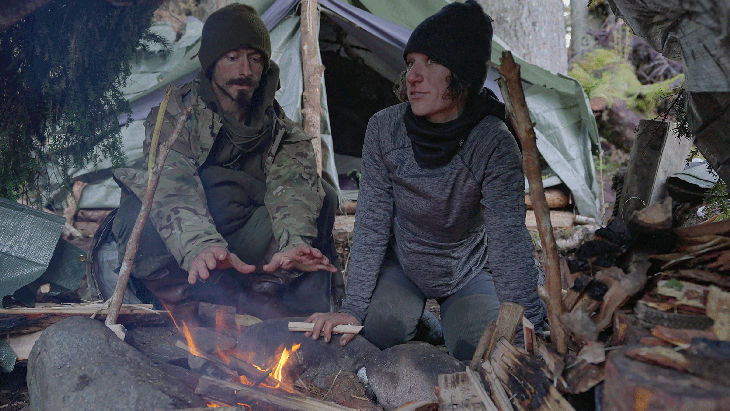 I found Outlast to be mean-spirited, similar in tone to the mainstream reality shows that I try to avoid. The show's darkness reminded me why I watch Alone and Naked and Afraid. On these programs, wilderness living brings out ingenuity and humanity from participants. In Outlast, cruelty and selfishness are the byproduct of backcountry life. I have no doubt that the 16 participants are normal members of society. But on screen, some come across as sociopathic.
After completing the final episode, I was reminded of the early comparison to The Hunger Games, the dystopian novel and film in which teenagers from society's dregs murder each other on television to entertain the genteel. Watching Outlast made me feel like I was also in the Hunger Games, cast as a member of the heartless audience.
Lead Photo: Jose Mandojana/Netflix Copyright 2023