The New Adventure Library
The best stories aren't just on paper anymore. Our (totally subjective) ranking assembles the millenium's 33 best new classics.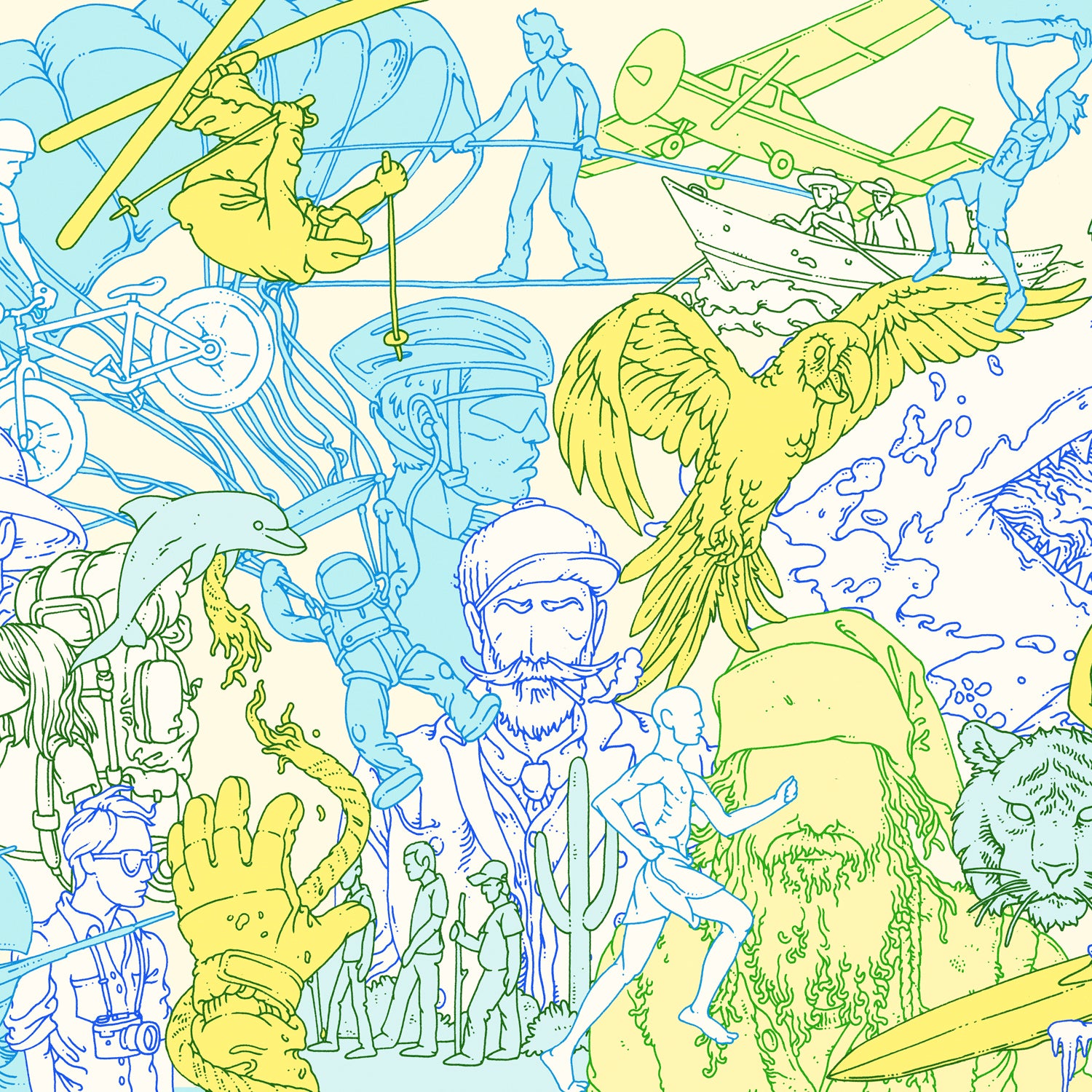 Heading out the door? Read this article on the new Outside+ app available now on iOS devices for members! Download the app.
It isn't just books and movies anymore. With drones and Kickstarter, GoPro and YouTube, true stories of courage and survival have never been more mind-blowingly plentiful. That's especially true in the world of Outside, where new technology means new ways of capturing outsized personalities, amazing feats, and treacherous locales.
That's not to mention the talented writers, directors, explorers, athletes, and photographers making it all happen. We're proud to have worked with many members of this (new and old) guard—it's the thoughtful and fearless storytellers who inspire us to live bravely. (A bit of mountain-bike parkour doesn't hurt either.)
We combed through it all—from instant-classic memoirs to action-cam epics to next-level ski porn—and assembled the best of the 21st century's best. 
33. 'Eastern Rises' (2010)
Felt Soul Media is best known for 2014's DamNation, an impressive story about the movement to restore American rivers to their natural flow and salmon to their natural habitat. But few films excite us as much as this joyful, blithe tale of a chaotic trip to fish for huge rainbow trout on Russia's Kamchatka Peninsula. There are hungry brown bears, a possible Yeti sighting, countless mishaps, and first descents of rivers full of fish the size of fire extinguishers.
---
32. 'Crazy for the Storm' by Norman Ollestad (2009)
Occasionally, a book comes out of nowhere and knocks you down. This was the case with Ollestad's unforgettable coming-of-age memoir, about his troubled relationship with his alpha-male dad, who pushed him to ski and surf ever bigger faces and waves as a child. Then, in 1979, a Cessna carrying the two Ollestads crashed in the Sierra Nevada, killing dad and the two other passengers. Eleven-year-old Norman used the skills his father had taught him and walked out on his own. "I glared at the storm as it feasted on the mountain, hammering on my dad still trapped in there. It did not get me. And I knew—I knew that what he had put me through saved my life."
---
31. 'The Secret Race' by Tyler Hamilton (2012)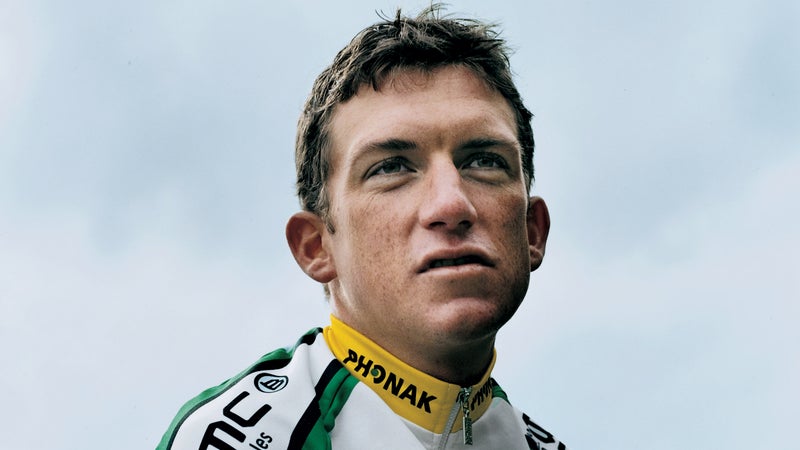 Cyclist Hamilton's tell-all (cowritten with Outside contributing editor Daniel Coyle) about his years as a lieutenant for Lance Armstrong's U.S. Postal team is a different kind of adventure: walking into a hotel room to find a bag of his own blood hanging from the wall, taking drugs from a motorcycle-bound mule in the middle of the Tour de France, pissing black blood after transfusing the wrong bag. His stories are absurd, riveting, and sometimes gruesome. It exposed the Armstrong lie long before Oprah did. 
---
30. 'The Devil's Teeth' by Susan Casey (2005)
"The killing took place at dawn and as usual it was a decapitation." So begins former Outside creative director Casey's book about scientists studying great white sharks at California's Farallon Islands. While there's plenty of alpha predation here, it's Casey's deep dive on the evolution of the islands and the people who are drawn there that makes it a ripper from beginning to end.
---
29. 'Meru' (2015)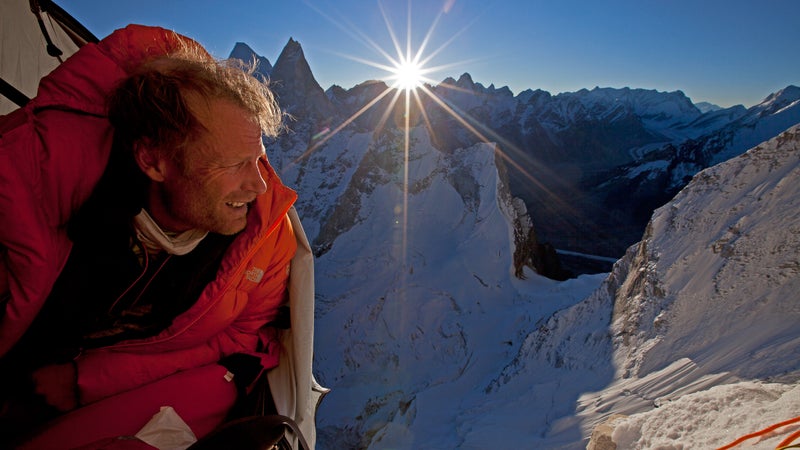 Mountaineers Jimmy Chin (who codirected the film) and Conrad Anker are icons in the mountain-sports world: strong and steady, bold but not reckless. So it's shocking to see their obsession in such stark relief. Meru won the audience award at Sundance this year; it's the story of the two men and their multi-year effort, along with young climber and filmmaker Renan Ozturk, to make the first ascent of the Shark's Fin route up India's 20,702-foot Meru Central. The cinematography is as-tounding, but the film lays bare the monotony and internal mayhem that make up an alpine climb. "Why do I do this?" says narrator Jon Krakauer, channeling Anker. "Because if I don't, I go fucking crazy."
---
28. 'On the Burning Edge' by Kyle Dickman (2015)
There's no mystery about what will happen. From page one of Dickman's first book, out in May from Ballantine, you know that the 19 wildland firefighters with the Granite Mountain Hotshots of Prescott, Arizona, will die in a fiery blaze, a tragedy that Dickman, an Outside contributing editor and former hotshot, first recounted in the pages of this magazine. What makes this book a tear-jerking classic is the seamless manner in which Dickman weaves a century of fire-management history into the fully realized stories of the men's lives—the sweat, the adrenaline, the orange glow of fire within their aluminum shelters, and the chewing gum that hotshot Scott Norris left in the shower before telling his girlfriend, Heather, "I'll take care of it later. I promise."
---
27. 'Savage Harvest' by Carl Hoffman (2014)
How did Michael Rockefeller perish? Was it cannibals? Sharks? Drowning? The mystery of what happened to the 23-year-old scion after his catamaran capsized on a 1961 expedition in Papua New Guinea has endured for decades. To put it to rest, Hoffman lived with the Asmat people on the island where Rockefeller disappeared. His research leads to near definitive proof that Rockefeller was killed by headhunters as an act of vengeance for murders committed by Dutch colonialists. "To right a death," he writes, "had required another death." Hoffman, through exhaustive research, exposes the Asmats' deepest secret. But he also defends them. "We humans," he writes, "are all savages at different times and in different ways." 
---
26. 'Virunga' (2014)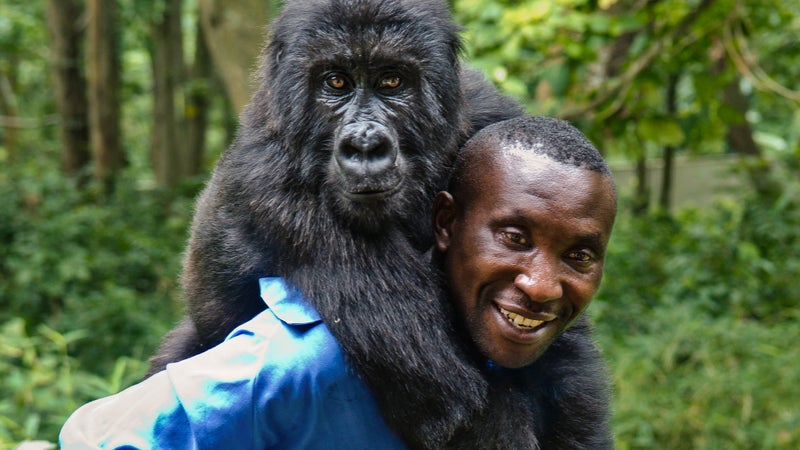 In 2012, British director and former pro snowboarder Orlando von Einsiedel set out to make an inspirational film about Virunga National Park, a fragile wilderness of volcanoes and mountain gorillas on the border of Rwanda, Uganda, and the Democratic Republic of the Congo. Once he arrived, he found a very different story—one in which armed rebels attacked the park while Big Energy explored for oil. Riveting and infuriating, the Oscar-nominated, Netflix-distributed film stands as a testament to what a bold storyteller willing to get in over his head can achieve.
---
25. 'Miracle in the Andes' by Nando Parrado (2006)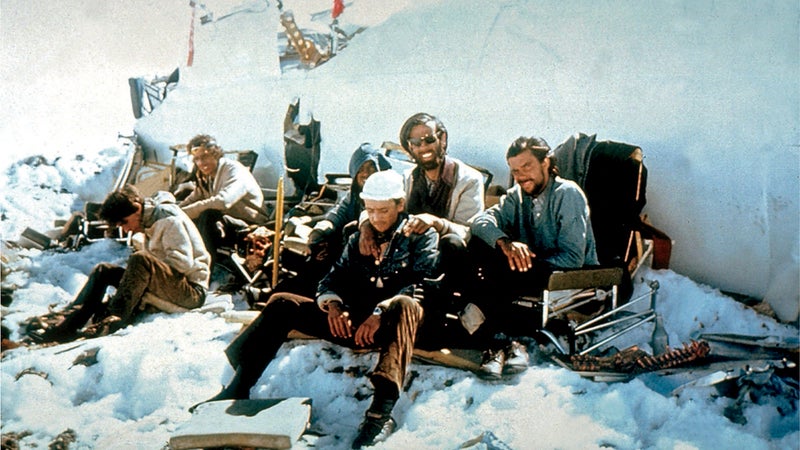 It's one of the most famous survival stories in history: in 1972, Uruguayan air force flight 571 crashed in the Andes, killing 18 of the 45 passengers on board. Over the next two months, the survivors battled to stay alive in minus-35-degree temperatures at 11,000 feet, even eating the deceased. "Now, in this lifeless place, I saw with a terrible clarity that death was the constant, death was the base, and life was only a short, fragile dream. I was dead already," writes Parrado, who would eventually hike ten days through the mountains to save the group. Though Alive—the 1974 book—was an achievement, it doesn't come close to the intimacy and power of Parrado's bighearted, firsthand account.
---
24. 'Restrepo' (2010)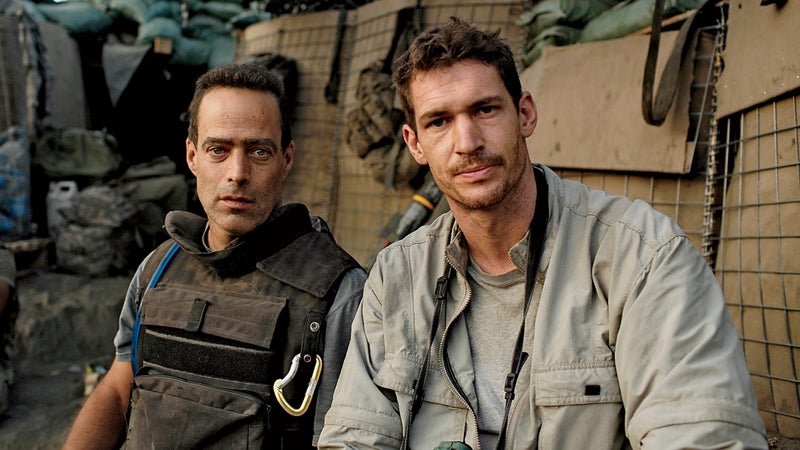 In 2007, author Sebastian Junger and photographer and filmmaker Tim Hetherington accompanied a U.S. Army platoon on a 14-month deployment in Afghanistan's rugged Korengal Valley. What was for Junger the first of a three-part film series on conflict—Korengal and The Last Patrol followed—is also the most lasting. Spare and unflinching, Restrepo shows boys dying in battle, men dancing to while away the boredom of conflict, and officers struggling to communicate with the Afghan people they're ordered to liberate. The fact that Hetherington, the silent and brave presence behind the camera, died in the Libyan conflict in 2011 only amplifies the film's power. 
---
23. 'The River of Doubt' by Candice Millard (2005)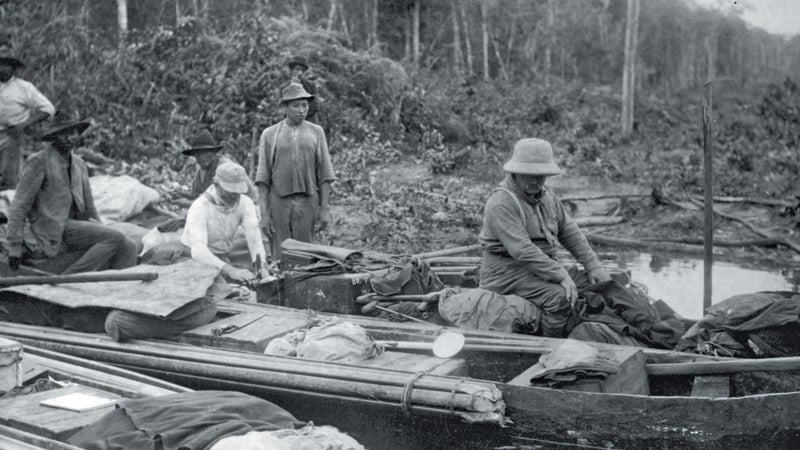 The year 1912 was not a good one for Teddy Roosevelt. He was pushed out of the Republican Party, failed to win the election as the Progressive candidate, and narrowly avoided an assassination attempt. His response: try to make the first descent of a Class V–plus river in the heart of Brazil. Of course things went wrong—broken canoes, diseases galore—and Millard brings the suffering to life. Which makes Roosevelt's redemption that much better. 
---
22. 'Valley Uprising' (2014)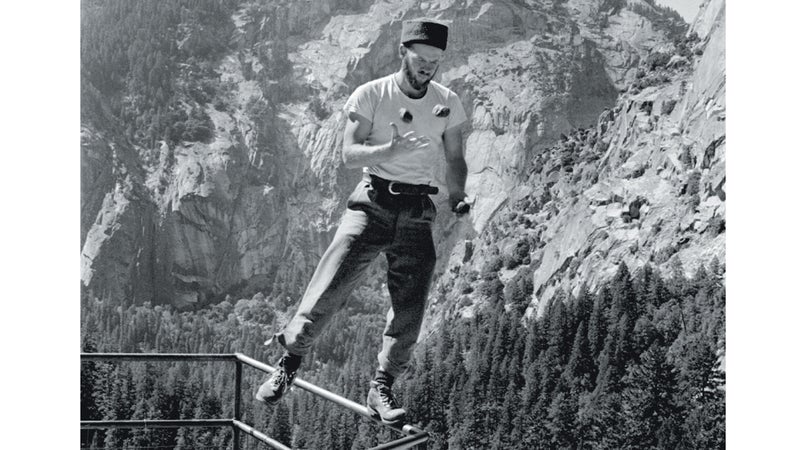 Boulder, Colorado, production company Sender Films has done for climbing what Peralta did for surfing: toss rebel culture into the mainstream with a wink and a middle finger. Valley Uprising's history of the Yosemite dirtbag spirit, from Yvon Chouinard to Dean Potter, borrows heavily from the Riding Giants formula, but it adds smart animation, gorgeous cinematography, and wild footage that comes from spending a lot of time around the guys and gals who climb big walls without ropes. Frank recollections of the drug-fueled seventies don't hurt, either.
---
21. 'Riding Giants' (2004)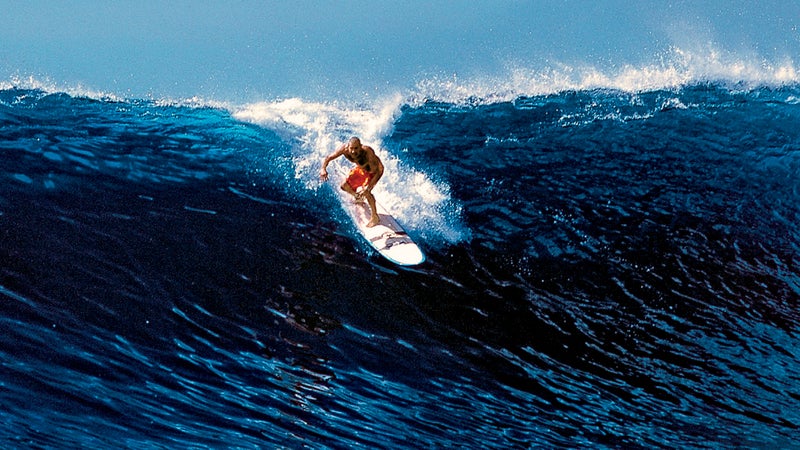 Because of the immense crashing waves. Because of the archival footage from a time when surfers really were dropouts. Because of a buzz-cut, jowly Greg Noll saying, of sixties vanilla surf films, "It just makes me puke." A rollicking history of big-wave surfing, from its Polynesian beginnings to its modern-day, tow-in grandeur, director Stacy Peralta's film set the bar for modern adventure-sports docs.
---
20. 'Wild' by Cheryl Strayed (2012)
There's no denying the impact of this memoir set on the Pacific Crest Trail. Strayed's book has spent more than 100 weeks on the bestseller list, garnered a spot in Oprah's book club, and drove foot traffic and film crews to the PCT. The reason? Strayed's raw honesty about losing her mother and her frank portrayal of the naive grit that powered a young woman with zero hiking experience through snow, blisters, and months of solitude. 
---
19. 'The Devil's Highway' by Luis Alberto Urrea (2004)
In May 2001, 26 men attempting to enter the U.S. illegally from Mexico were abandoned by their guides and forced to find their way through a punishing stretch of the Sonoran Desert on foot. Only 12 survived. Urrea follows the trail of the 14 dead from their hometown of Veracruz through three days in the desolate Arizona borderland, interspersing the story of their lives with an erudite history of illicit commerce—drugs and people—across the Rio Grande.
---
18. 'Touching the Void' (2003)
Even those who haven't seen the film—or read Joe Simpson's 1988 book of the same name—know about the infamous rope cut. But that terrifying moment comes 40 minutes in: the film's real strength lies in what happens afterward. In 1985, Simpson and fellow British climber Simon Yates made a first ascent of Peru's Siula Grande and got caught in a storm on the descent. Simpson broke his leg and fell off an overhanging wall, forcing Yates to cut the rope to save himself. It's an arresting moment, but the film only becomes more powerful as director Kevin Macdonald bores into Simpson's survival instinct in unsparing detail. The moment Simpson thinks he'll die is absurd, awful, and haunting.
---
17. 'One of Those Days' (2013)
YouTube is a gold mine (OK, maybe a tin mine) of POV clips. But few are as compulsively watchable as "One of Those Days," in which French skier Candide Thovex guerrilla-bombs his home resort in Val Blanc, slaloming J-bar riders, hucking 20-foot cliffs, and backflipping a cop car racing to bust his ass. Viewers figured it must have been staged. Of course it was—and the beauty of YouTube is that you hardly care.
---
16. 'All.I.Can' (2011)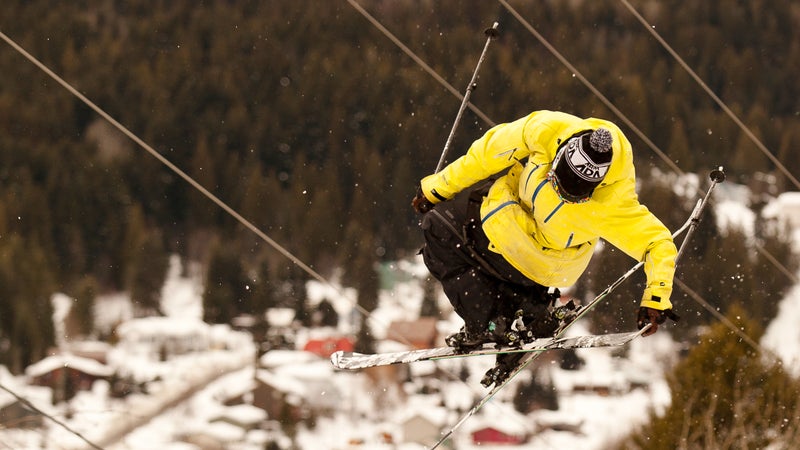 Specifically, J.P. Auclair's street-skiing segment. Auclair, who tragically died in an avalanche in 2014, may have been capable of insane feats in the mountains, but it was the French-Canadian freeskier's effortless style while flipping and jumping through the small, sleepy town of Trail, British Columbia, that never fails to remind us why skiing is so much damn fun.
---
15. 'In the Kingdom of Ice' by Hampton Sides (2014)
It's one of history's most overlooked survival tales, reconstructed by one of history's best adventure writers, Outside editor at large Sides. The voyage of the SS Jeanette—an 1879 polar expedition financed by eccentric newspaper magnate James Bennett and captained by naval officer George De Long—was doomed from the get-go. The plan was to sail to the Open Polar Sea, the existence of which was debunked just after the ship's departure. (Whoops.) Making matters worse, Bennett, hoping for a Stanley-meets-Livingstone moment that would sell papers, ordered De Long to detour to Siberia to find a Swedish explorer. (Double whoops.) Appearances by Henry Stanley and John Muir, who accompanied a rescue effort, bring the age of exploration to life. Then, once the ice sets in, the sufferfest begins. "[The] life was ebbing from everyone now," Sides writes. "They were consuming themselves from within." First they ate the dogs, then their boots. 
---
14. 'Grizzly Man' (2005)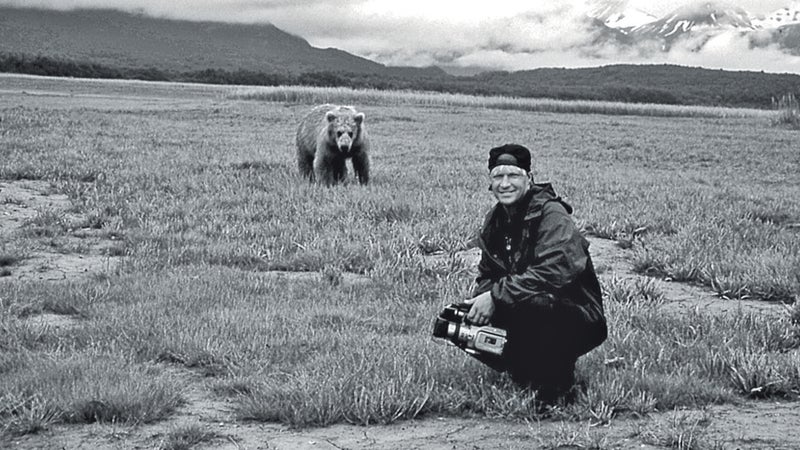 Werner Herzog dives headlong into the story of Timothy Treadwell, a recovering addict and failed actor who created a new life for himself among the brown bears of Alaska's Katmai National Park—until he was eaten by one of them. Yes, it's alarming to see footage of Treadwell tapping massive grizzlies on the snout (friends turned Treadwell's footage over to the director after his death), but Herzog's goal here was to explore the question: Can wilderness save a damaged spirit? We get our answer near the end, when Treadwell assails imagined enemies in the National Park Service in front of his handheld camera, screaming "I'm the fucking champion!" while mosquitoes the size of thumbs buzz around.
---
13. 'Man on Wire' (2008)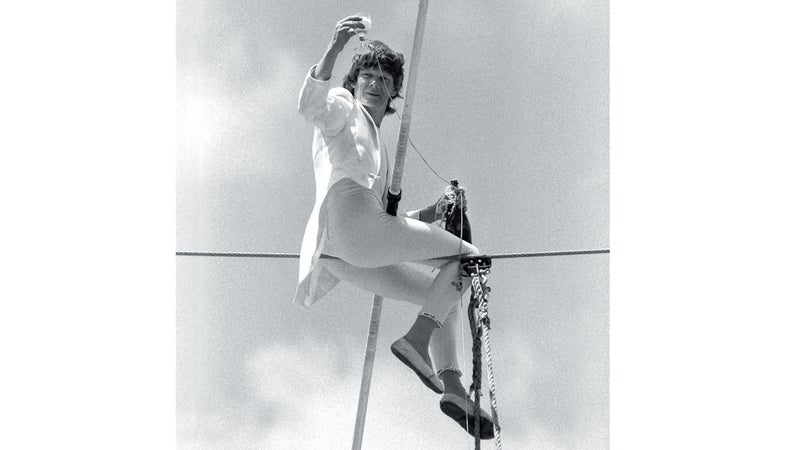 No film has so brilliantly captured the obsessive spirit that drives great quests. The documentary from James Marsh animates French circus performer Philippe Petit's lifelong desire to illegally traverse a high wire between the World Trade Center towers. The filmmaking is taut, building in a slow crescendo to the moment in 1974 when Petit stepped out between the since fallen north and south towers with, in his girlfriend's words, "madness in his eyes." Afterward he's arrested, and police officers keep asking the same question over and over: "Why?" To which Petit says, with glorious contempt, "There is no why." 
---
12. 'On the Rez' by Ian Frazier (2000)
Amid branded content and books timed to conferences, Frazier's immersive and heart-rending account of life on South Dakota's Pine Ridge Reservation—which centers on his friendship with charismatic flake Le War Lance, a member of the Oglala Sioux—is bigger in scope and better for it. Frazier evades beer bottles thrown at him on highways, survives a car wreck, and spends a lot of time walking in the rez's dust. Most crucially, he treats Lance as both source and companion. "I talk to you because you have a curious mind and an innocent heart," says Lance. Later, after he and Frazier attend a rodeo, he tells the story, which may or may not be true, of how he killed two men in prison with his bare hands.
---
11. 'The Lost City of Z' by David Grann (2009)
Colonel Percival Harrison Fawcett was one of the last great explorers. In 1925, he set off to find a lost civilization, which he called Z, in the Brazilian Amazon. "They marched like madmen from place to place, until overcome by exhaustion and lack of strength they could no longer move from one side to the other, and they remained there, wherever this sad siren voice had summoned them, self-important, and dead," writes Grann. And then they disappeared. Eighty years later, Grann followed in Fawcett's path to determine what happened. Disease? Angry tribes? Many nonfiction writers have tried the whodunit, but none have managed it so artfully.
---
10. 'The Cove' (2009)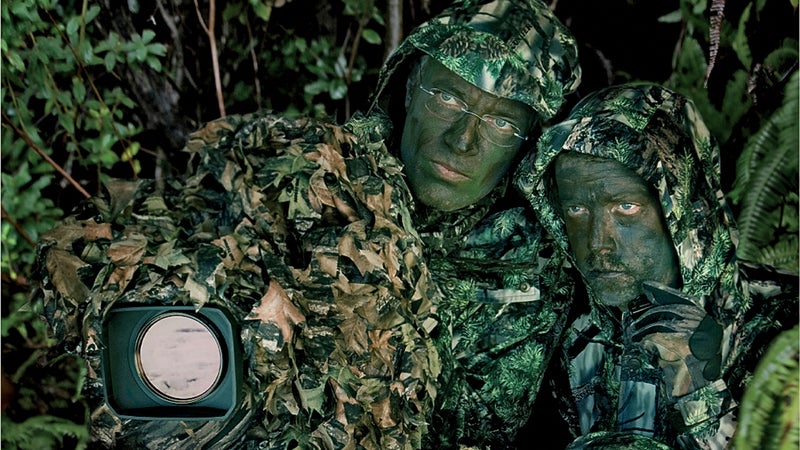 Night-vision goggles. Camo. An underwater "blood cam." The Cove, former National Geographic photographer Louie Psihoyos's debut, achieved the previously unthinkable: it turned outrage over an environmental issue—in this case, the annual slaughter of Japanese dolphins—into something clandestine and, dare we say it, cool.
---
9. 'Planet Earth' (2006)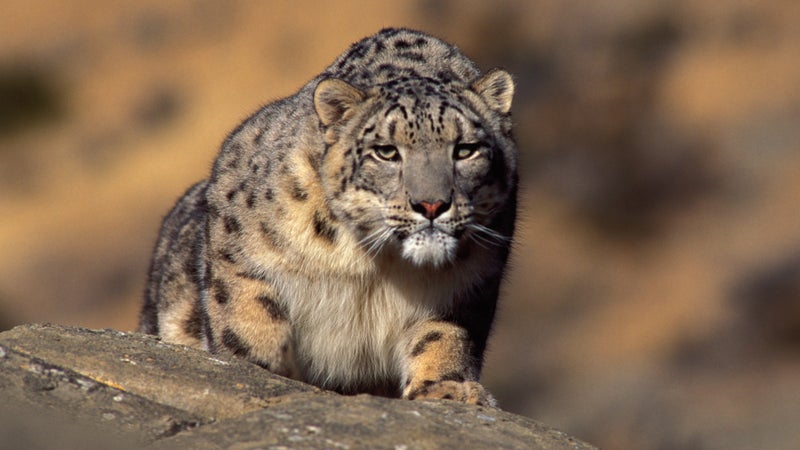 In 2001, the BBC dispatched 70 photographers and videographers to five continents. The price tag? More than $20 million. The result of the combined budget and scope? The most astounding nature footage ever created—and a record 65 million viewers when it aired in the United States on Discovery. A cottage industry of followers tried and failed to recreate the magic, and the cable networks have since shifted their attentions and budgets to live stunts like Nik Wallenda's tightrope walk across the Grand Canyon, which obliterated Earth's ratings record. But are you more likely to show your grandkids a circus act or Planet Earth's breaching great white sharks and prowling snow leopards? Thought so.
---
8. 'The Emerald Mile' by Kevin Fedarko (2013) 
A rip-roaring tale for those who like their history served with a mouthful of whitewater. Fedarko, a longtime Outside contributing editor, unspools the fractious legacy of the Colorado River through the story of one very fast float. In 1983, when record snowmelt threatened to blow out the Glen Canyon Dam, the government bodies responsible for managing the Colorado River released an unprecedented surge through the Grand Canyon—and three antiestablishment river guides, led by the charismatic Kenton Grua, planned a renegade, record-setting speed run. It was, Fedarko writes, "a voyage that embodied the essence of the river by moving through its corridor under conditions that were not only beset by immense physical challenges but, more important, were freighted with the extraordinary power of metaphor." Fedarko's meticulously researched history of the dam is fascinating, and the ticktock of the float—the capsize in Crystal Rapids, the transcendental bliss of shooting Lava Falls—will make you raise your river beer in salute.
---
7. 'The Crash Reel' (2013)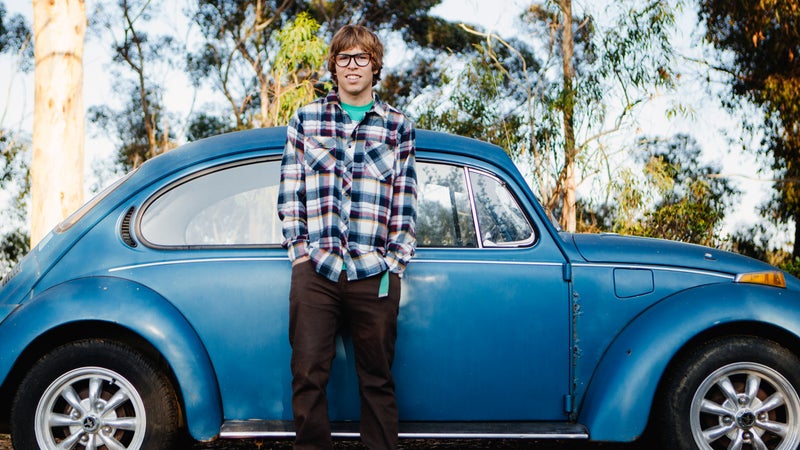 Lucy Walker (Waste Land, Blindsight) is one of the most prolific documentary filmmakers alive. In The Crash Reel, she blew the lid off the poorly kept secret that brain injuries are every bit as destructive and heartbreaking in action sports as they are in professional football. There's plenty of meat to this film, but it's the personal story of pro snowboarder Kevin Pearce's recovery from a traumatic brain injury that gives it heft, from the horrifying moment when Pearce hits the deck in the halfpipe, to his struggle to relearn to walk and talk, to family arguments about whether he should snowboard again. It won an Emmy, but it should have taken home an Oscar.
---
6. 'In the Heart of the Sea' by Nathaniel Philbrick (2000)
The 1820 sinking of the Essex at the fins of a deranged whale inspired the climax of Moby Dick, but for the 20-man ship's crew it was only the beginning. Drawing on firsthand accounts and extensive research into the realities of exposure, dehydration, hunger, and cannibalism, Philbrick chronicles the desperate, 4,500-mile open-boat voyage across the vast Pacific—an unrivaled feat of navigation and endurance that miraculously delivered eight survivors to South America. Look for the Ron Howard–directed motion picture this December. —Aleta Burchyski
---
5. 'The Tiger' by John Vaillant (2010) 
In 2006, Vaillant heard about an Amur tiger in eastern Russia that had stalked the armed men trying to kill it. Then he booked a ticket to Vladivostok and came back with a book that reads like a thriller. His retelling of the hunt is granular in detail—he goes so far as to channel the animal's consciousness. "Hunger and revenge are not desires that human beings usually experience at the same time," Vaillant writes, "but those primordial drives appeared to merge in the mind and body of this tiger."
---
4. Danny MacAskill—April 2009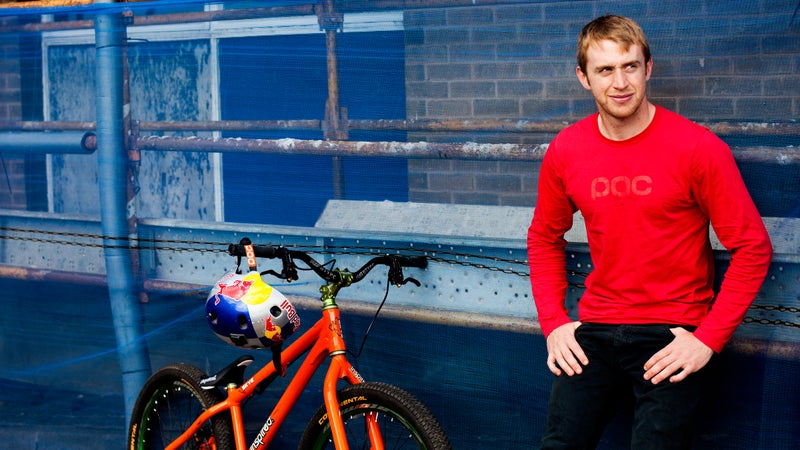 Before trials-bike sensation Danny MacAskill rode massive Tinker Toys with logos all over his helmet, before he struck it rich and became the first of an entire generation of YouTube stars, he took his flat-pedal parkour to the streets of Edinburgh in this unassumingly titled, groundbreaking clip. It's five and a half minutes of kinetic, improvisational joy.
---
3. 'The Last American Man' by Elizabeth Gilbert (2002)
Her name is now synonymous with Eat, Pray, Love, but before that, Gilbert wrote the book on American manhood. At the center is Eustace Conway, a North Carolina mountain man hell-bent on reviving America's flagging, sterilized spirit. The book begins with hagiography of the Davy Crockett sort: "Eustace could throw a knife accurately enough at age seven to nail a chipmunk to a tree." Then Gilbert relates Conway's triumphs (riding horseback across America) and numerous deep sorrows in her trademark beautiful, stylized prose.
---
2. Red Bull Stratos (2012)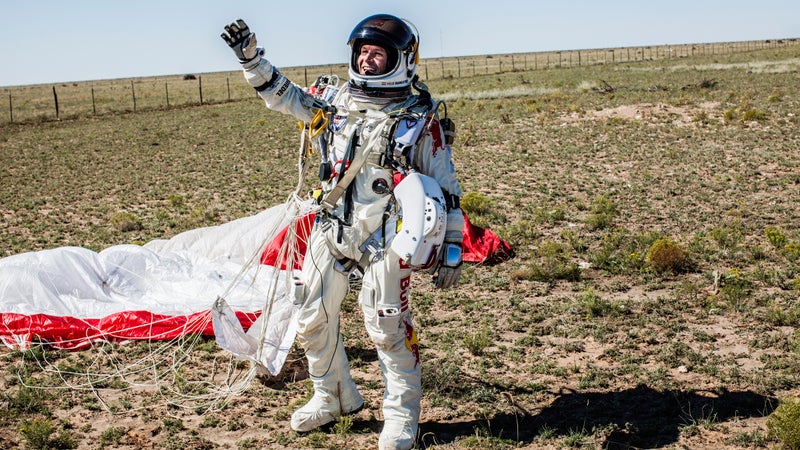 After years of planning and one canceled attempt, Red Bull put Austrian daredevil Felix Baumgartner in a capsule and sent him to the edge of the stratosphere. There, with a GoPro strapped to his suit, he set a record for the world's highest skydive. That mark has since been broken, but how many will remember Google exec Alan Eustace's leap? The indelible image for the millions who watched the ten-minute Stratos jump live online is Baumgartner stepping from his pod at 120,000 feet and beginning his free fall—not knowing what would happen next. It's arguably the greatest marketing campaign ever.
---
1. 'Born to Run' by Christopher McDougall (2009)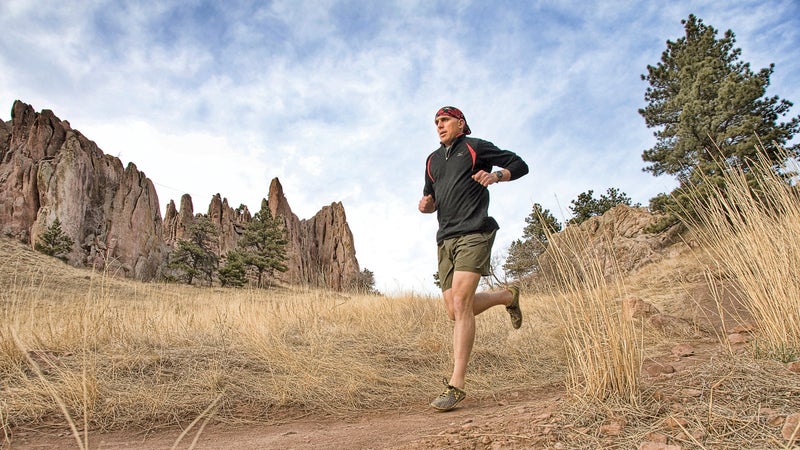 It launched the barefoot-running craze and the maximalist backlash that followed. (When was the last time a work of literary nonfiction sparked not one but two multimillion-dollar gear booms?) But it started with an injury-prone author hoping to change his life. The genius of McDougall's breakthrough book, set in Mexico's rugged Copper Canyon, is not his much debated defense of minimalist running shoes; it's his ability to make readers experience the rush of sprinting alongside the Tarahumara Indians and their fearless advocate—the American expatriate ultrarunner known as Caballo Blanco—through beautiful and treacherous terrain.