5 New Podcasts for Your Summer Road Trip
This season's best new podcasts include a thoughtful true-crime show set in Malibu and a history of climbing hosted by Alex Honnold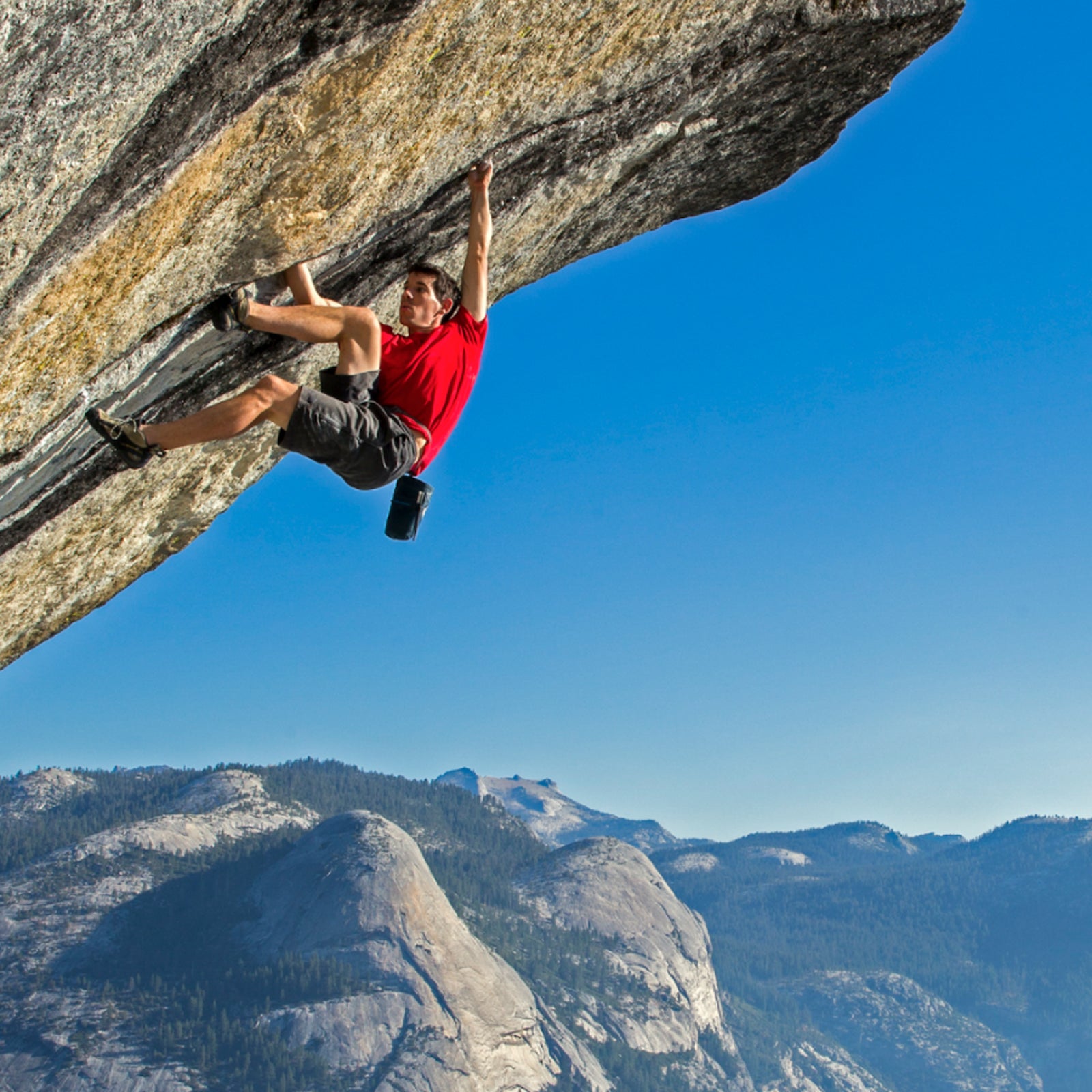 Heading out the door? Read this article on the new Outside+ app available now on iOS devices for members! Download the app.
One of our favorite new podcasts this summer starts off with a somewhat fair self-own: "Hi, I'm Alex Honnold, and just like everybody else in the pandemic, I started a podcast." He's right: the estimated number of active podcasts jumped from about 850,000 to 1 million between 2019 and 2021 (though we'll point out that Outside started its own podcast way before it was cool). The number of people regularly listening to audio shows also shot up in the past year. Whether you're into birding, climbing, or the politics of fire management, there's a show for you that doesn't sound like it was recorded out of sheer boredom from someone's bedroom. (Real podcasters record from their closets.)
Bring Birds Back 
Like quite a few other people, Tenijah Hamilton got into birding during the pandemic. It's a good thing she did, because Hamilton turns out to be a charming combination of knowledgeable and relatable—the perfect host to appeal to fellow new birders, birding veterans, and people who really still don't get the hype. Appealing to just about anybody is the point of the show: citing a major 2019 study that said we've lost 29 percent of North American birds in the last 50 years, Hamilton says, "In order to bring birds back, we have to invite all kinds of people to the table." The show covers a lot of ground in under 30 minutes: the first two episodes discuss success stories in bird conservation, the history of ornithology, and how state-sanctioned violence against Black people contributes to safety concerns in nature. Hamilton, who also works on educational programming at PBS's science series NOVA, knows how to pack scientific and historical information into easy-breezy conversations. She trades jokes just as readily with biostaticians as with her mother (who makes an appearance in the inaugural episode). And she's honest about both her complicated relationship with the outdoors and her identity as a beginning birder. In the second episode, she asks Black Birders Week cofounder Sheridan Alford, "What do you say to make [birding] sound as cool as you think it is? Because I struggle with that." In fact, Bring Birds Back does a very good job of making birding sound cool, exploring ways to make it more welcoming, and showing how we can't talk about conservation without talking about inclusion.
Climbing Gold
In the first episode of Alex Honnold's new podcast, he notes that he's in his closet, recording on GarageBand, with ice axes in his face. He and cohost Fitz Cahall spend a few minutes making a case for why Honnold felt compelled to podcast, as if we need an explanation. Even if Honnold wasn't the world's most mainstream-famous climber, Cahall has made a name in his own right as cofounder of production company Duct Tape Then Beer and host of the long-running outdoor storytelling podcast The Dirtbag Diaries. The high production values and the host's connections make Climbing Gold better than most other athlete-led interview podcasts (sorry). Honnold talks to climbing legends like Peter Croft and Joanne Urioste about their careers and what the sport's culture looked like when they were coming up. The theme of these interviews, Honnold explains, is that the history of the sport often comes through "campfire stories" that aren't as often formally covered in media. As climbing explodes in popularity, we can look back on these stories as a guide to the values that built the sport. With clever explanatory banter and sound clips breaking up the chats, plus the easy interview dynamic that comes from people who completely understand one another's obsessions, Climbing Gold makes good on its thesis—and presents an exceedingly strong case that this isn't just a vanity project.
Fireline
Fire is a pretty expansive concept, being one of the four elements and all, but Fireline argues that the American approach to fire management has been strikingly limited in recent centuries. The Montana Public Radio podcast looks at a wide range of these shortcomings: relying too much on fire suppression, ignoring (or outlawing) beneficial burning practiced by Indigenous people, and providing insufficient mental health support for firefighters. Host Justin Angle uses this background as a jumping-off point to explore how we could think more openly about the role of fire in the West, finding ways to live with it even as wildfires become increasingly out of control. (Fittingly, the name of the podcast refers to a line scratched into the ground where fuel sources have been removed, hopefully defining the area where a wildfire will be contained.) Fireline offers no easy answers. But what makes it most compelling is how much time Angle spends with people who live at the sometimes-literal intersection between wanting to live with fire and wanting to keep it away. In the first episode, we hear on-the-ground recordings from wildland firefighter Lily Jane Clarke, who grew up in a fire-prone area of Montana. "I remember having a conversation with my mom and her just saying, 'You know what? If a fire takes our home, that's OK,'" she says, "'because that means that we didn't necessarily put firefighters in there, and their lives are worth more.'"
Lost Hills
In June 2018, Tristan Beaudette was camping in Malibu Creek State Park in California when he was shot and killed in his tent. His two young children were sleeping right beside him. It turns out that this wasn't the first time someone had been shot at in the park, though park authorities had not warned visitors of this. The first four episodes of Lost Hills, hosted by New Yorker writer Dana Goodyear, cover much the same ground as Outside's 2019 story about the shootings. A suspect, Anthony Rauda, was arrested and charged for all the shootings, but some locals believe the real perpetrator is still at large. Beaudette's widow, Erica Wu, also filed a $90-million civil lawsuit against various agencies in California for failing to warn the public about the danger at the park. In the second half of the season, Goodyear brings in some new interviews and developments to investigate whether Rauda really did it and why officials didn't even put up signs alerting visitors about the shootings. Lost Hills is less voyeuristic true crime and more in the mold of Serial, taking a second look at a well-known case with actual reporting. Given that, it shouldn't be surprising that the podcast doesn't come to any rock-solid conclusions about the case. But Goodyear meets just about everyone who's involved, including Beaudette's family, hikers who walked by Rauda's campsite before the shooting happened, and Rauda himself. Goodyear often leans into the contrast between the bizarre and seemingly random shootings and the place they happened—Malibu is known by some as the "pink bubble," perhaps for the hue of its sunsets, and definitely for its residents' wealth, insularity, and distrust of outsiders. At one point, Wu remembers meeting an official at the park after Beaudette was murdered, telling her, "This never happens, you know. This kind of stuff never happens here."
Trail Weight
This podcast's title is doing a lot of heavy lifting. Trail weight is, literally, what the most essential parts of a tent weigh. Meanwhile, the show is ostensibly about host Andrew Steven's goal to lose 100 pounds and then hike the 211-mile John Muir Trail. But he doesn't actually spend much time talking about his journey to the trailhead with his partner Rocky Strobel. Instead, the trail weight in question ends up meaning, mostly, emotional weight: not only the grief or existential crises that hiking can relieve, but also broader worries around being a responsible outdoorsperson. "Like Cheryl Strayed or Jack London, we had our call of the wild, but unlike those two, we weren't running from something," Steven says in the first episode. "At least we didn't think we were." The show is partly an audio diary for Steven, a career podcaster, as he grapples with the anxieties of such an ambitious goal and the death of his mother just a year before he heads out on the hike. But in each episode he also interviews guests such as comedian Joey Clift, who talks about using narrative tropes to understand your own life; writer Dina Gilio-Whitaker, who discusses Indigenous environmental stewardship; and runner Alexi Pappas, who provides all-purpose life coaching. The show is an accidental guide for anyone who's interested in thru-hiking but completely intimidated by the idea of it, and an intimate deep dive into what it takes to hike long trails.
Trending on Outside Online