An Obituary for the Yearly Ski Porn Film
Annual shred flicks used to be the only place to see the best lines and hucks of the previous year. Then Instagram and YouTube arrived. Does social media spell the end for the beloved genre?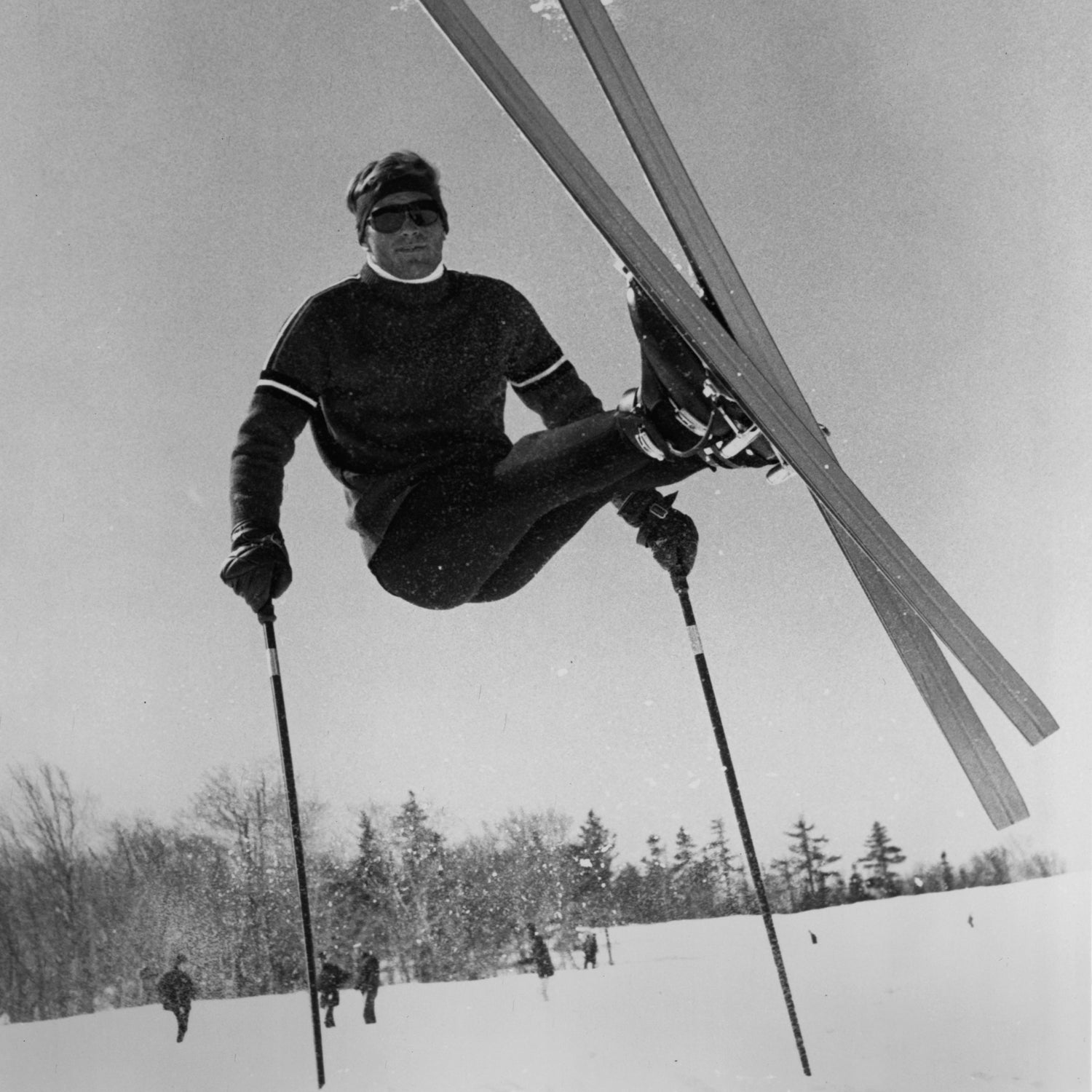 Michael Ochs Archives/Getty
Heading out the door? Read this article on the new Outside+ app available now on iOS devices for members! Download the app.
Since 1950, when Warren Miller began traveling the U.S. with his amped-up ski footage, fall film tours have marked the arrival of winter for snow-sports lovers. Miller birthed a ski-porn industry that spawned over a dozen clones.
Warren Miller Entertainment had a film come out last fall, as usual—it's called Timeless—but this year things feel different. Overall, the number of ski flicks is shrinking. Last September, Level 1 released Romance, the 20th and final installment of the company's storied annual franchise. It joined a growing number of production houses that haven't been able to sustain operations: Poor Boyz Productions stopped making feature-length shred films in 2015 and transitioned into commercial work. Smaller outfits like Stept and Powderwhore Productions have shuttered or moved away from the medium, too.
What happened? Since Miller's day, ski-film producers would cultivate a crew of elite skiers, spend the season shooting their best lines and tricks, edit them into a porn reel, and then tour it around the country. Their films were the best way to see the most exciting skiing of the previous year, documenting the rise of everything from ski ballet to backcountry skiing. But the process started to change when we got cameras inside our phones and GoPros on our helmets.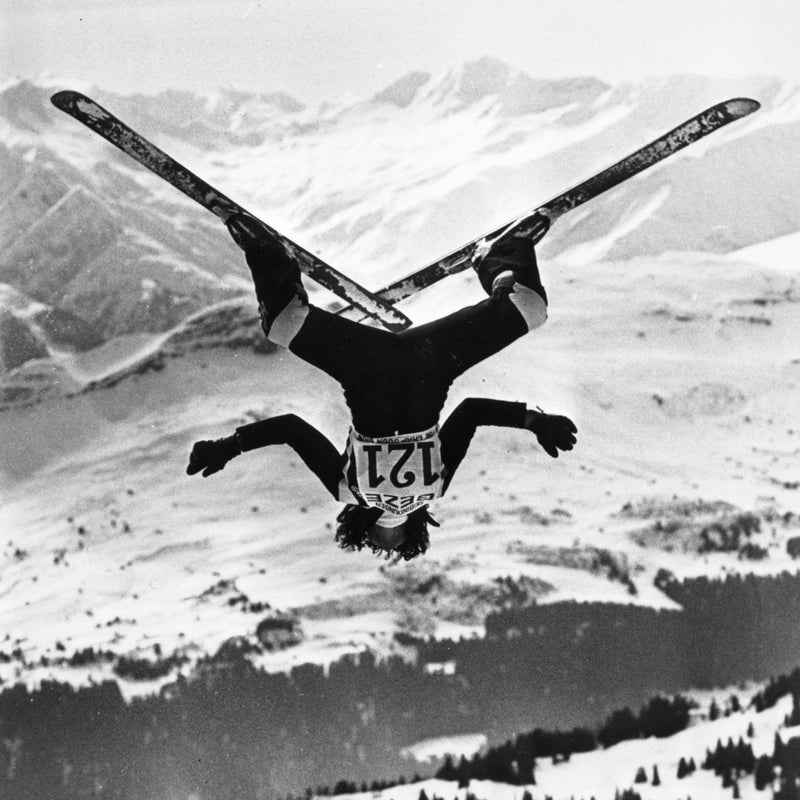 Director Josh Berman started Level 1 two decades ago to showcase underground East Coast ski culture. But his recent films struggled to compete with social media and shorter attention spans. Jon Klaczkiewicz, head of production at Teton Gravity Research, says viewers are increasingly impatient and unwilling to wait for movies to reach theaters, and it's taking away some of the magic of watching powder shots together on a big screen. "Back in the day, you'd work really hard, and then you wouldn't share it until the community got together," he says. "Social media is taking out the process of discovery." Today when someone does a quad cork 1800, it can be streamed on Instagram in a flash. 
Meanwhile, funding is slipping as brands that traditionally sponsor ski movies spend more on social media. "It's an increasing challenge to raise money for these films," Berman says. "Ten years ago, a brand would give you $20,000 to put their logo in the credits. The conversation now is, Here's $20,000, we're going to need a team edit, a series of Instagram posts, and an e-mail grab. We're stretching ourselves thin to make the same margins."
To those who love seeing these movies in a theater full of other ski geeks, this shift feels like a loss. The scene is smaller, even though there are companies still putting out annual films, including Matchstick Productions, which released its 2019 offering, Return to Send'er, last September. Berman agrees that watching clips on your phone isn't the same as being in a venue with friends. "There will never be a substitute for having people in a room experiencing the same thing," he says.
Trending on Outside Online