Our Editors' Culture Picks of the Month
The books, movies, music, and podcasts we couldn't stop talking about in June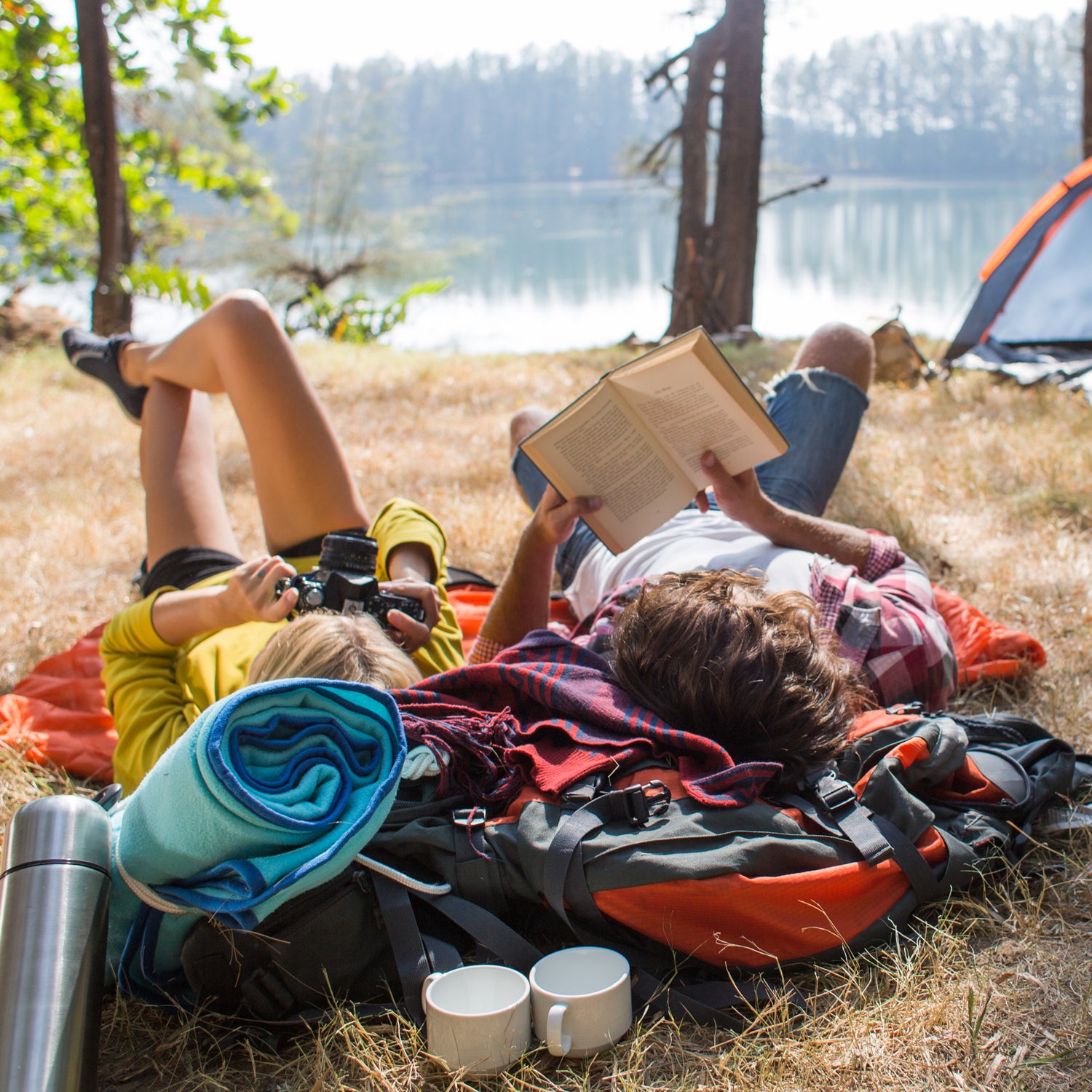 Heading out the door? Read this article on the new Outside+ app available now on iOS devices for members! Download the app.
When work's out, Outside staffers are tagging peaks, road tripping, camping under the stars, and mastering our margarita recipes. In between all of that, we like to stay on top of the culture. We're nerds for nonfiction and fantasy, horror movies and documentaries, podcasts and sad, sad music. This is the highbrow (okay, occasionally lowbrow) stuff that's kept us company on our summer adventures.
What We Read
"I've been reading Killers of the Flower Moon by David Grann. I always love the way Grann constructs a narrative and this one doesn't disappoint. His investigation into a series of brutal murders of Osage Indians in the 1920s offers a terrifying real-life whodunit and a fascinating history of J. Edgar Hoover's FBI."
—Chris Keyes, editor-in-chief
"I'm reading a not-brand-new but really good book about Jack Kerouac, written by a woman who knew him back-when and was his girlfriend for a while. It's called The Voice Is All."
—Alex Heard, editorial director
"I've loved Ariel Levy's writing for years, but her new memoir, The Rules Do Not Apply, made me even more obsessed. The book fleshes out the story she told in her 2013 New Yorker piece, 'Thanksgiving in Mongolia,' centering around a miscarriage she had while on a reporting trip. An unreasonable number of terrible things happen to her in a very short time, but Levy manages to present it all in a way that is incisive and, at times, genuinely hilarious. Throughout the book, Levy is bold and adventurous, but she also isn't afraid to expose herself as something of an emotional wreck. I'm going to bother everyone I know to read it."
—Molly Mirhashem, assistant editor 
"The Name of the Wind is goddamn brilliant, and creates a new, exciting, and well-thought out world. The characters feel like real people, too. There's a niche in the market for fantasy lit for people who have surpassed the children's genre, and this book fills it with less rape and torture than Game of Thrones."
—Erica Clifford, junior designer
"I've been loving the Guardian's public lands coverage. The current administration wants to wrestle our wild spaces out from under federal management and hand them over to the states. This is a bad idea, as the Guardian explores in length. Best of all, the publication is asking readers to help pay for these stories."
—Axie Navas, executive editor
What We Listened To
"The remix of Luis Fonsi's 'Despacito' featuring Justin Bieber and Daddy Yankee is totally formulaic and manufactured to crush the pop charts, but I love it anyway. It's the summer's most danceable song, which is great for living room parties or tailgating throwdowns. It's also fantastic during a run or ride. I have no shame in saying that any time I've needed a pick-me-up over the past couple weeks, that song has been on repeat."
—Jakob Schiller, online gear director
"'For Crying Out Loud' is an awesome podcast for moms—Lynette Carolla and Stefanie Wilder-Taylor are actually cool moms I would want to spend time with, versus the nerds in parenting magazines. It's like having quality girl time that I no longer have time for as a working mom. And it just so happens my kids are about the same ages are theirs, so I can relate almost 100 percent of the time."
—Hannah McCaughey, design and photography director
"This month I attended the GoPro Mountain Games in Vail, Colorado, for the first time. As a climber myself, it was incredible to watch the only U.S. stop of the IFSC World Bouldering Cup, and to meet pros like Alex Puccio, Kai Lightner, and Sasha Digiulian in the flesh. The solo road-trip back to Santa Fe in the middle of the night was a bit of a bummer, but jams like 'I Like It, I Love It' by Lyrics Born and 'Guilty' by Lady Wray kept me alive.
—Jenny Earnest, assistant social media editor
"'Feel It Still,' the hit track from Portugal. The Man's newly released album, Woodstock, has a groovy, 1960's surf film vibe that's the perfect pick-me-up after nine hours in the office. The group effortlessly combines blues, electronic, and hip-hop themes with their own indie rock vibe—the whole album is a joy to listen to."
—Ben Fox, assistant editor​
"Sadness is the best endurance fuel. That is fact. Music inspires great sadness. That is also fact. That's why I'm currently listening to 'Crimes of Passion' by Maxim Ludwig. It's soft and melancholy. And it's a lovely transition to my usual Leonard Cohen mix. There's no better long ride sustenance."
—Scott Rosenfield, digital editorial director
What We Watched
"I loved It Comes at Night. What I thought would be a fairly routine horror thriller—I mean, watch this trailer—turned out to be a patient, thoughtful, eerie story about family, loneliness, lust, survival, and death. It's not for everyone—the audience I saw this with audibly booed during the credits after realizing the titular "It" was not a monster—but I haven't been able to stop thinking about this movie for two weeks."
—Wes Judd, assistant editor
"I could watch the Minimalism documentary a million more times. The first time I watched this, I hopped out midway through—around 10 p.m., mind you—to spontaneously rid my closet of junk. I ended up getting rid of about half my clothes, and it was oddly rejuvenating."
—Liv Harlow, editorial producer
"Earlier in June, Patagonia Santa Monica hosted a film festival at their store. Though I wasn't able to go, I was stoked to see Offshore from Compass Coalition honored that evening."
—Mitch Breton, video production curator
"There's a movie called Fishpeople made by the Malloy brothers that I've been wanting to see. It's supposed to be really good." 
—Mary Turner, deputy editor
Lead Photo: Jovo Jovanovic