Tribeca Adventure Films
What do rock-climbing heart transplant patients, Somali pirate hunters, and arctic cowboys have in common? All could be found on the big screen at this year's Tribeca Film Festival. Of this year's 217 films, these seven outdoor-focused picks were a cut above.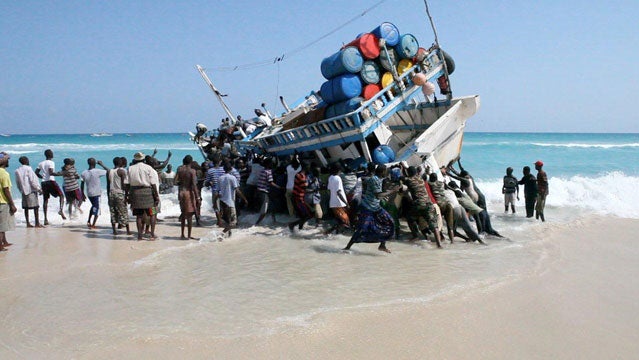 Heading out the door? Read this article on the new Outside+ app available now on iOS devices for members! Download the app.
Outside's Favorite Films from Tribeca
There were plenty of movies to watch at the 2013 Tribeca Film Festival—217, to be exact. Choosing favorites was an undertaking, but we loved these seven films for their adventurous subject matter. They brought us to the remote Finnish Lapland and Somalia's pirate bases, introduced us to a legendary fly-maker and skilled reindeer herders, tugged at our hearstrings and made our hearts race. You'll definitely want to put them all on your summer movie list.
Films from Tribeca: The Motivation
An fascinating cross-study of what really makes athletes tick, from the perspective of professional skater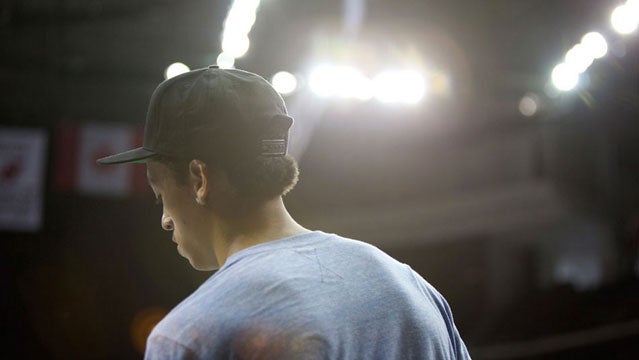 The Motivation gets up close and personal with eight of the world's top skateboarders as they compete for $200,000 at the 2012 Street League Championship, the brainchild of former pro skater Rob Dyrdek. The event offers the biggest purse in pro skateboarding, and director Adam Bhala Lough sets out to discover what drives each skater to compete.
Their incentives are as varied as their ages, which range from 17 to 30 years old: Nyjah Huston, who's won more money than any other skater, made skating his life when a controlling father pushed him into it at an early age. Veteran Chris Cole is a legend, but has yet to win this coveted prize. Ryan Sheckler has no shortage of female fans and media attention and is determined to prove that he can also win contests. With intimate access to the skaters and their families, The Motivation gets to the heart of what drives athletes to the top of their game.
Films from Tribeca: Aatsinki
A fascinating look at reindeer herders in the remote Finnish Lapland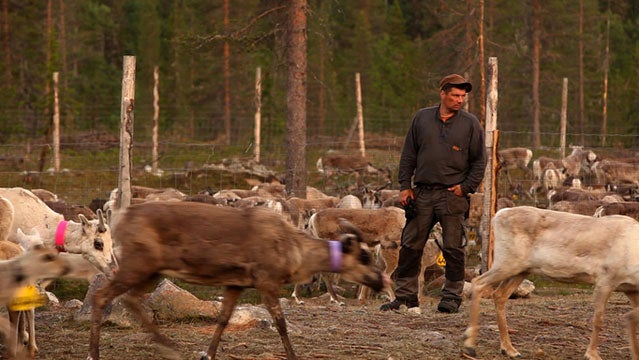 In Aatsinki, director Jessica Oreck follows a year in the life of a reindeer herding family in the remote reaches of Finnish Lapland. Dispensing with documentary conventions like sit-down interviews or narration, Oreck simply films Aarne and Lasse Aatsinki as they run their herding collective from one season to the next. This entails everything from rounding up reindeer on ATVs to keeping inventory of the reindeer in pens.
It's a communal job at times, but also very solitary, requiring solo camping trips as they track reindeer across snowy landscapes. The film does not fill in all the blanks—you often wonder what they're doing, and why—but Aatsinki is more about immersing you in this foreign, beautiful world than it is about explaining. Aarne and Lasse rely on an intimate knowledge of the land and the animals that inhabit it, and you'll find yourself mesmerized by the minutia of their ancient trade.
Films from Tribeca: The Nightshift Belongs to the Stars
A promise between two avid mountain climbers makes for shots that can't be beat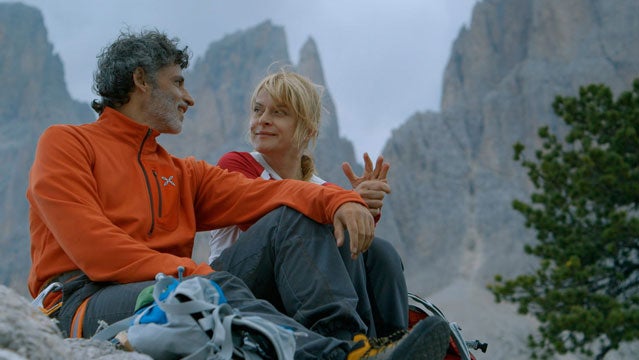 The Nightshift Belongs to the Stars opens outside a hospital: Matteo (Enrico Lo Verso), an avid mountain climber, has just received a heart transplant. He says farewell to fellow heart patient Sonia (Nastassja Kinski) and waves a carabiner at her—a reminder of a climbing date they've set for the future.
Six months later, they keep their plans and meet in the Dolomite foothills of Italy. She has a husband, but this isn't an affair. She must make this climb, she tells her husband, to fulfill her promise to a man who helped her through surgery—and as she and Matteo begin their vertical ascent, you get it. This is more than a promise. This is two people testing their new leases on life, affirming that no physical feat can hold them back. A bit sentimental? Yes, but it also resonates. Plus, the views from the top are pretty spectacular.
Films from Tribeca: No Limits
A documentary that revisits the 2002 death of freediver Audrey Mestre during a world-record attempt in the Dominican Republic reveals tragic details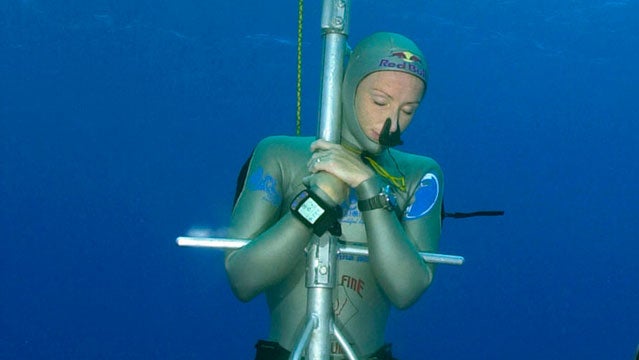 No Limits revisits the 2002 death of freediver Audrey Mestre during a world-record attempt in the Dominican Republic. Airing on ESPN this July, the documentary embraces a theory that it was Mestre's husband, freediving champion Pipin Ferreras, who pushed her to take risks, and whose recklessness may have ultimately been responsible for her death.
According to friends, Pipin trained Mestre as a protégé once he became too old to seek the thrills that once defined him. She went on to break world records, but it was an epic 170-meter dive that would be her last. Though she successfully reaches the bottom, she's unable to ascend when her lift balloon fails. It's a harrowing, terrifying sequence of events to witness, and it's even more terrifying once you realize how few safety measures were set in place: Mestre only had two safety divers to assist her (rival Tanya Streeter has 16, by comparison), and the on-site "doctor" was merely a dentist.
It's hard enough to accept the death of extreme athletes who took every safety precaution. Then you have Mestre, whose motivations may have been external, and whose death could very possibly have been prevented.
Films from Tribeca: Gasland Part II
The sequel to the Oscar-nominated documentary Gasland continues director Josh Fox's scathing indictment of fracking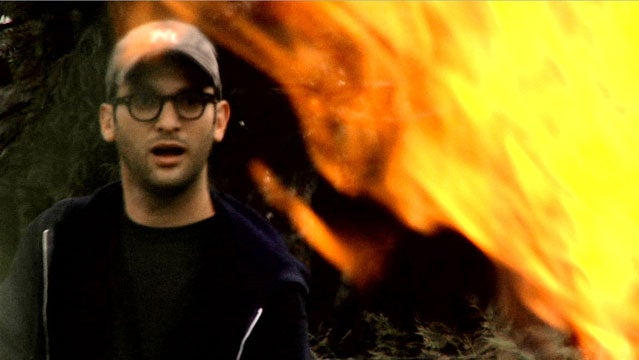 In Gasland Part II, a sequel to the Oscar-nominated documentary Gasland, director Josh Fox continues his scathing indictment of fracking and its viability as a natural energy resource. As in his first film, Fox visits towns across the country to speak with communities situated in ground zeroes of gas drilling.
He finds discolored, undrinkable water (and captures plenty requisite shots of residents igniting their methane-polluted water), children with mysterious nosebleeds, families forced to decide between moving and taking a loss on their uninhabitable homes or staying put and endangering their health. 
In each case, drilling companies contend that fracking is not to blame, but Fox's evidence is difficult to ignore—not only because it's anecdotally significant but because the EPA actually intervenes in Pavillion, Wyoming, and concludes that fracking is a direct cause of the town's groundwater contamination.
With every anti-fracking victory, of course, comes a host of new setbacks. If Fox's doggedness is any indication, perhaps we'll be seeing a Gasland Part III in another couple of years.
HBO will air Gasland Part II this summer.
Films from Tribeca: Kiss the Water
A profile of the late Megan Boyd, legendary fly-maker, brings viewers into the mesmerizing world of fly fishing
The flies of a modern fly-fisher are made mostly of plastic and glue. Once upon a time, though, flies could be miniature works of art—colorful bits of feather and tinsel wrapped around metal hooks. In Kiss the Water, director Eric Steel profiles the late Megan Boyd, a legend in the art of fly-making.
The Scotswoman lived alone in a cottage in the Scottish countryside, crafting flies that were renowned for their ability to ensnare elusive salmon. So renowned, in fact, that Prince Charles personally commissioned her to design flies for his own expeditions. Steel speaks with fishermen, all admirers of Boyd, and tracks down surviving fly-makers who knew or apprenticed with Boyd.
He suffuses the film with their accolades and anecdotes, which are almost as idyllic as the tranquil landscapes. It's enough to make you want to drop everything and book a Scotland fishing retreat.
Films from Tribeca: The Project
Filmmakers Shawn Efran and Adam Ciralsky put their lives on the line to make The Project, a film about Somalia's Puntland Maritime Police Force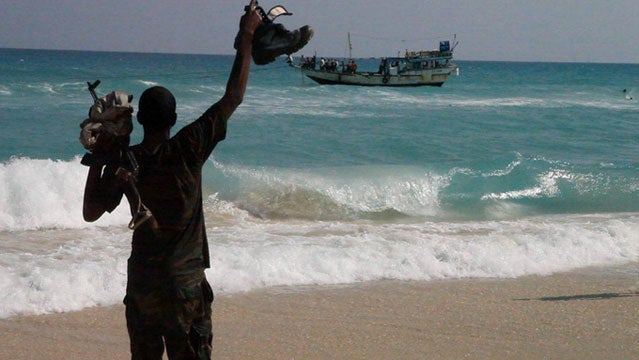 Shooting a movie about Somali pirate hunters is not the safest undertaking, and filmmakers Shawn Efran and Adam Ciralsky can attest to that. During production on The Project, a documentary that delves into the formation of Somalia's Puntland Maritime Police Force, one of their producers was almost killed. Their camera crew was also arrested and indicted.
They all emerged unscathed, though, and the result is a 90-minute film about this obscure upstart military crew. Funded by donors from the United Arab Emirates—an oil nation that has been especially affected by Somali piracy—the PMPF was created by veterans of Executive Outcomes, a mercenary company similar in nature and reputation to Blackwater. The idea is to recruit men from regional tribes and dispatch this homegrown army to locate and destroy pirate bases.
That's how it works in theory, at least. In reality, the operation is fraught with obstacles. For one, the U.N. denounces the project as a mercenary mission that flouts arms embargoes on Somalia. There's also insurgency within the PMPF's own ranks. Results are achieved, though, making this an ongoing and controversial experiment worth examination.
Films from Tribeca: McConkey
A heartfelt look at the life and death of freeskier Shane McConkey
When freeskier Shane McConkey passed away at age 39 during a ski-BASE accident in 2009, he left behind an inspiring legacy that's deftly captured in the documentary McConkey. The film leads you through the many phases of McConkey's career: After an unsuccessful attempt to join the U.S. ski racing team, he forged his own path as a freeskier, then a BASE jumper, then a ski-BASE jumper—all the while documenting his exploits on camera, becoming an adventure film star. Directed by a team of his friends, McConkey is as heartfelt as it is gripping. We spoke with two of the directors, Rob Bruce and David Zieff, about the film.
Lead Photo: Courtesy of the Tribeca Film Fes