The Pull of the Crowd: Editor's Letter, November 2012
Heading out the door? Read this article on the new Outside+ app available now on iOS devices for members! Download the app.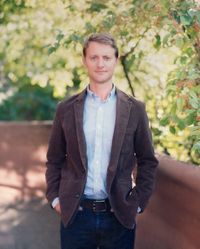 In the winter of 2002, three friends and I headed out of bounds from the Santa Fe Ski Basin for an afternoon of sidecountry skiing in the Sangre de Cristo Mountains. Our destination was a set of relatively mellow chutes that drop from a ridge just above timberline into a steep scree field. Thanks to our jobs at Outside, we were equipped with the latest gear: avalanche beacons, shovels, probes, and early AT skis and bindings. Otherwise, we were not unlike many parties heading out of bounds: woefully unprepared. Only one in our party had any avalanche training. The rest of us knew just enough to get into trouble, and that's exactly what happened. One friend volunteered to drop in, and he immediately triggered a slide. The three of us watched him helplessly from above as he sank deeper into the snow. I remember hearing someone repeating the line, "Get ouf of it, get out of it, get out of it." Miraculously, he did, grabbing a tree before the slide had really picked up speed. We scurried back in-bounds with our tails between our legs.
I thought of this incident when I first heard news of last winter's massive avalanche in the Tunnel Creek drainage near Stevens Pass, Washington, which swept up four expert skiers and killed three. When I heard that former Outside assistant editor Megan Michelson had been with the party of 15 skiers involved, I was shocked. Megan is one of the best skiers I know, an athlete who has spent hundreds of days in the backcountry. That a group she was with could be taken by surprised seemed impossible to me.
We're fortunate to have Michelson's incredibly honest firsthand account of the tragedy in this month's issue ("Tunnel Vision"). Michelson remembers having concerns in her head—about the conditions and about the group—in the hours leading up to the tragedy, but she never voiced them. Back in 2002, I remember being similarly anxious about snowpack in the Sangre de Cristos, but I didn't speak up, either, relying instead on the wisdom of the crowd. These two experiences reveal a hard truth that is already changing the way professionals teach avalanche safety: knowledge and experience are vital, but whether you're an expert or a beginner in the backcountry, your behavior inside of a group is your most reliable safety precaution.