Shark Week: A Brief History
This month marks 25 years of amazing footage, corny hosts, and fake blood for the Discovery Channel's most-watched series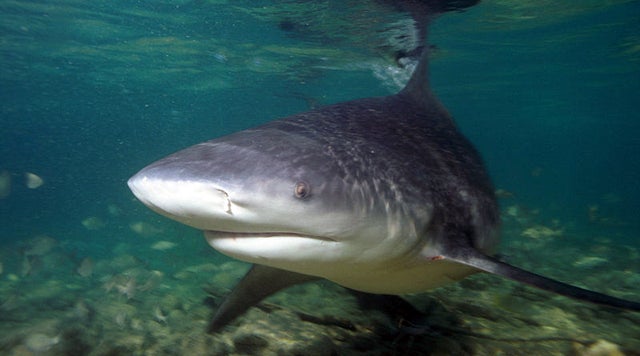 Heading out the door? Read this article on the new Outside+ app available now on iOS devices for members! Download the app.
1988
Shark Week premieres with 10 programs, including Sharks: Predators or Prey? and Sharks of a Different Color. Ratings nearly double.
Viewers: Fewer than one million
1994
The series' first host, Jaws author Peter Benchley, speaks from locations where the film was shot.
Viewers: 1.1 million
1999
Shark Week goes live, with a two-hour shark-diving special filmed in the Pacific's Bikini Atoll.
Viewers: 1.3 million
2000
To promote its first 3-D program, Discovery distributes six million pairs of glasses to viewers in the U.S. and Canada.
Viewers: 12.6 million
2004
Discovery's marketers create commercials comparing sharks to evil clowns and the Grim Reaper. Following criticism by execs, Discovery pulls the ads.
Viewers: 20.6 million
2005
An intern is forced to dress as Chompie, Discovery's shark mascot, for the entire week.
Viewers: 23.9 million
2006
Discovery decorates the exterior of its Silver Spring, Maryland, headquarters with a giant shark head and fins.
Viewers: 27.4 million
2011
A Discovery production team uses 300 bottles of chocolate syrup mixed with red food dye to produce fake blood for shark-attack re-creations.
Viewers: 27.1 million
2012
The 25th year of Shark Week kicked off August 12. Look for an ode to the continuing influence of (yes) Jaws.