The Ski Films We're Most Excited About This Winter
Why the season's most interesting ski movies are the ones about individual athletes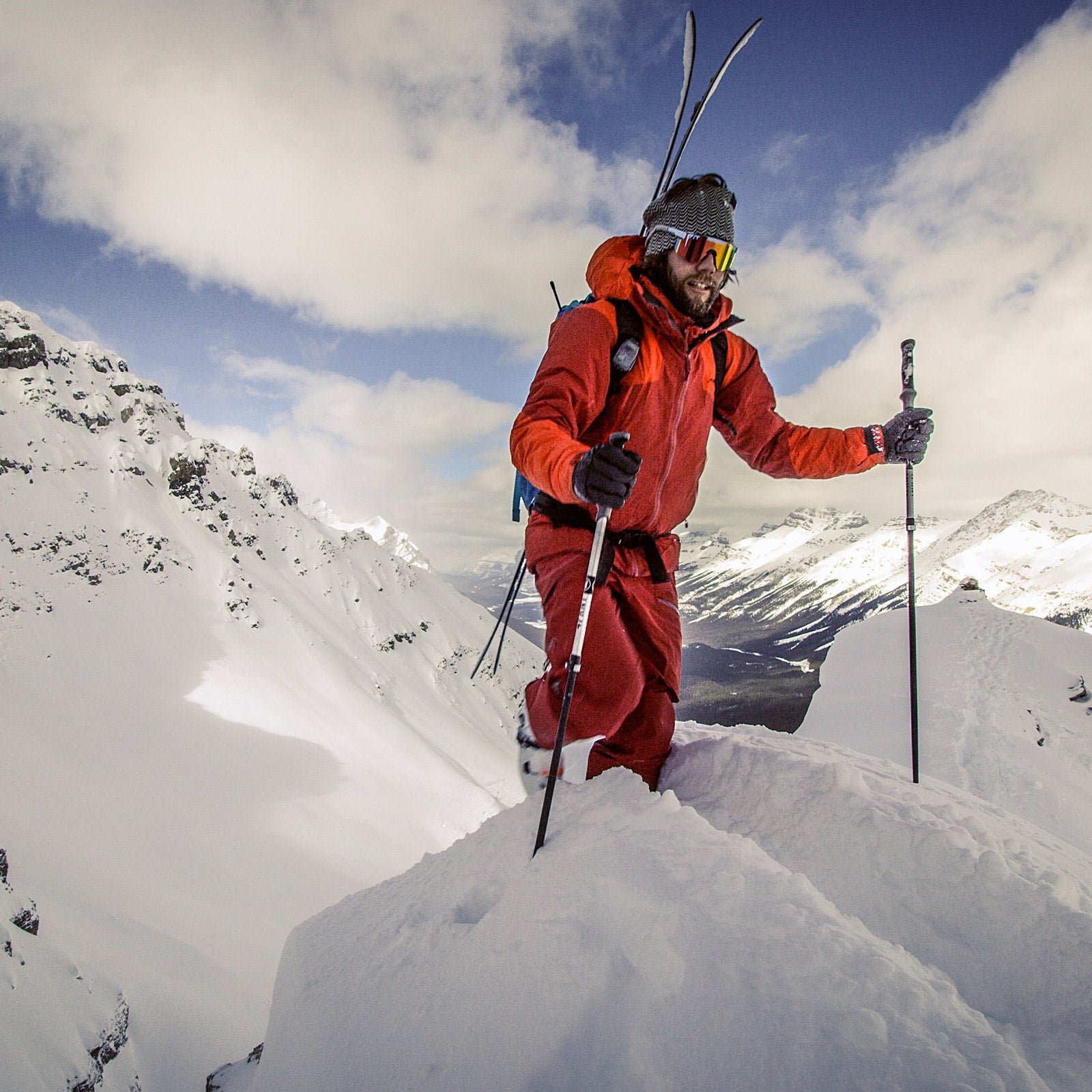 Heading out the door? Read this article on the new Outside+ app available now on iOS devices for members! Download the app.
Late one night last winter, I stood at a bar in Rossland, British Columbia, next to a grown-ass man who was practically vibrating with nervous energy. He was staring at the skinny guy sitting in the corner who was still wearing his ski boots and cracking off-color jokes. "Should I go talk to him?" he wondered aloud, as if we were at a middle school dance. "I want to ask him about the boots, but I don't want to be weird."
Tweenage girls take a lot of heat for being easily infatuated, but they have nothing on skiers. Skiing is a crushy, slightly obsessive sport, and there's a whole history of athletes setting the hordes atwitter: Candide, Coombs, Cody. For a particular breed of backcountry big-line dorks, there's Eric "Hoji" Hjorleifson.
The professional freeskier is known for the way he tackles big alpine lines on tech bindings with a fluid, effortless grace. But the aforementioned boots are also part of the allure. (I never said skiers were cool.) Hoji has helped redesign Dynafit's cult favorite boots and bindings that are named after him, and he was one of the original designers behind 4FRNT skis.
Now, for gear fanboys and general-interest skiers alike, there's the full-length film Hoji. Matchstick Productions has filmed Hoji for 15 years, from his days a Whistler park grom to when he brought his big, stomped tricks to the backcountry. A few years ago, director Scott Gaffney mentioned they might have a pretty good movie if they started stringing together some of his projects. "I never really thought through telling the story of myself," Hoji says. "There's a lot of anxiety, because you're exposing your entire life. That's not really in my character."
But he saw it as a chance to shape his own narrative and tick off some skiing he'd been dreaming about along the way. There are plenty of big B.C. lines in the film, including one that Hoji says is the scariest thing he's ever skied, but his favorite segments are some of the mellower ones. For one, he gathered his old coach, father, brother, and friends together at B.C.'s Sentry Lodge. "Some of those people I hadn't skied with in ten years, and my dad hasn't ski toured much, so it was really special," Hoji says.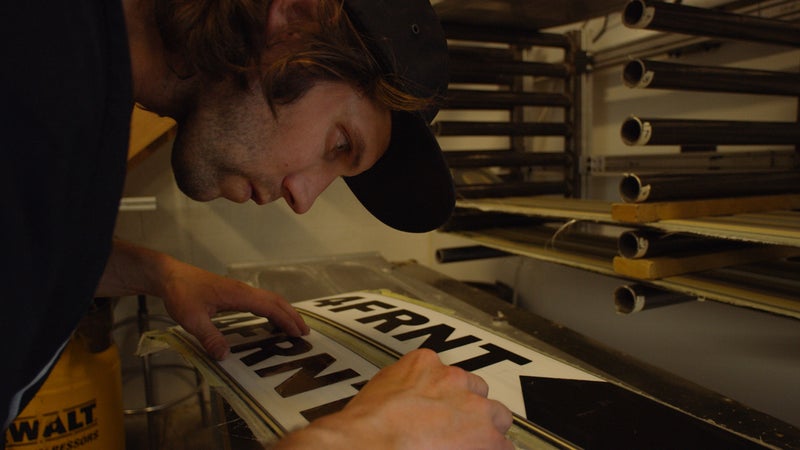 Then he channeled the obsessive tinkering he applies to gear engineering into film editing. This fall, Gaffney invited Hoji to visit for four days and go through footage. He ended up crashing for weeks, digging through archive footage from old film shots, along with tape his parents shot when he was in high school. "They were shooting film until 2012, so a lot of the best Matchstick stuff from the first seven years isn't digital," Hoji says. "You'll film now and everyone is watching the shots as they happen, but in the early days I never even got to see the footage till the movie came out, so I'm finding lines and shots I'd never seen before."
Hoji said he wanted to make the kind of movie he'd like to watch, full of pure skiing and big, flowy complete lines, with a backbone of product development. "I'm quite pleased with how the boot story in particular worked into the film," he says. "It shows me working on them, then just going directly into film trips and smashing them, then going back and building them out again." Hoji put in some nods to the superfans, too, including reusing songs from his initial ski film appearances.
He says he's nervous about how audiences are going react to this look inside his head and his history. "It's different than skiing," Hoji says. "The anxiety of skiing, you choose that. It's kind of an intensity that makes you perform at a high level. This is more broad, and it's really out of my control."
But that intensity, and the weirdness, grace, and obsessiveness that come with it, are a big part of what makes Hoji interesting. I'm guessing that once they know more, dudes at the bar are going to have even more questions.
Three More New Athlete-Focused Ski Films
'The Regiment'
Swedish freeskier Henrik Harlaut is another athlete who has amassed a cult following, because of his creative airs and nontraditional approach. (It takes a special Scandinavian to get the Wu-Tang Clan into skiing.) The Regiment, Harlaut's two-year ski film project produced by STEPT Studios, dropped on Vimeo in late October.
'Finding the Line' and 'Kindred'
This fall, two films about two different pairs of skiing sisters are traveling the film circuit together. Finding the Line follows the Segal sisters, freeskier Anna and big-mountain rider Natalie, as they confront their individual ideas of fear and how far to push it. Kindred is a look at the Lynch family: how Canadian skiers Zoya and Izzy had their lives changed when their parents bought a backcountry lodge and what that might mean for the next generation.
Lead Photo: Courtesy Matchstick Productions