Tell Better Jokes
Proven strategies for getting laughs, plus some always winning punch lines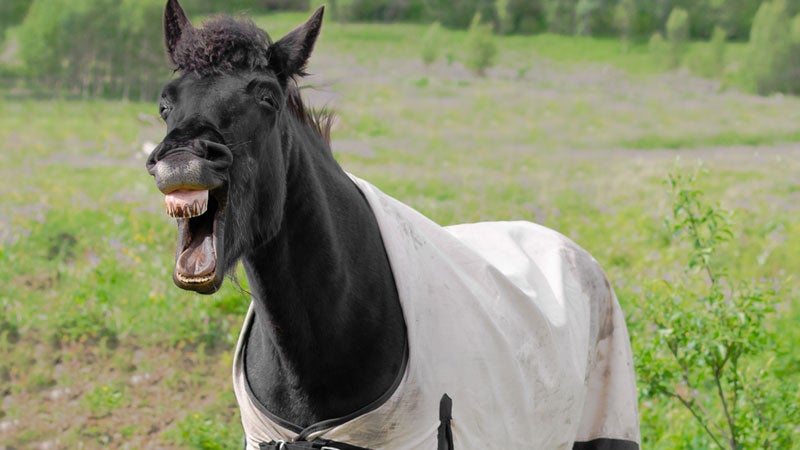 Heading out the door? Read this article on the new Outside+ app available now on iOS devices for members! Download the app.
Practice. Tell jokes to yourself when you are alone. The middle of nowhere is a good place for this, but it can also be done while driving, lying in bed, etc.
Remember a forgiving rule of comedy, which is that a person trying really hard to be funny is kind of funny, just by definition, regardless of the funniness of his joke.
Pick your audience. This cannot be overstressed! Terry Bradshaw will enjoy a joke that won't go over well with Rachel Maddow. A joke tends to be funny in inverse proportion to the number of people it is appropriate to tell it to. Mistakes in choice of audience can be catastrophic. If you're not sure, don't tell it.
Ignore the previous rule if you enjoy funny catastrophes.
Streamline your jokes. Wit is brevity, as we know. Hone them down until eventually they become only punch lines. Here are some jokeless punch lines you are free to borrow:
"Run, Harold, run!"
"European!"
"Any sumbitch that can eat that much ice cream, I don't want to mess with."
"Vhat are you sinking about?"
"But when it became aroused, it read, 'Shorty's Pizzeria and Delicatessen, We Deliver at Night, We Deliver in the Morning, Our Telephone Number Is Biloxi Two Five Six Eight Hundred, We Do All Our Baking on the Premises…' "
There is a very good visual joke involving a fake sneeze and a thick rubber band that almost always gets a laugh. I leave you to figure it out for yourself.