'The Call of the Wild' Is a Classic for a New Era
The latest film adaptation of Jack London's classic novel is a kid-friendly reminder that wild spaces are important. Harrison Ford, the film's star, is a bit more blunt.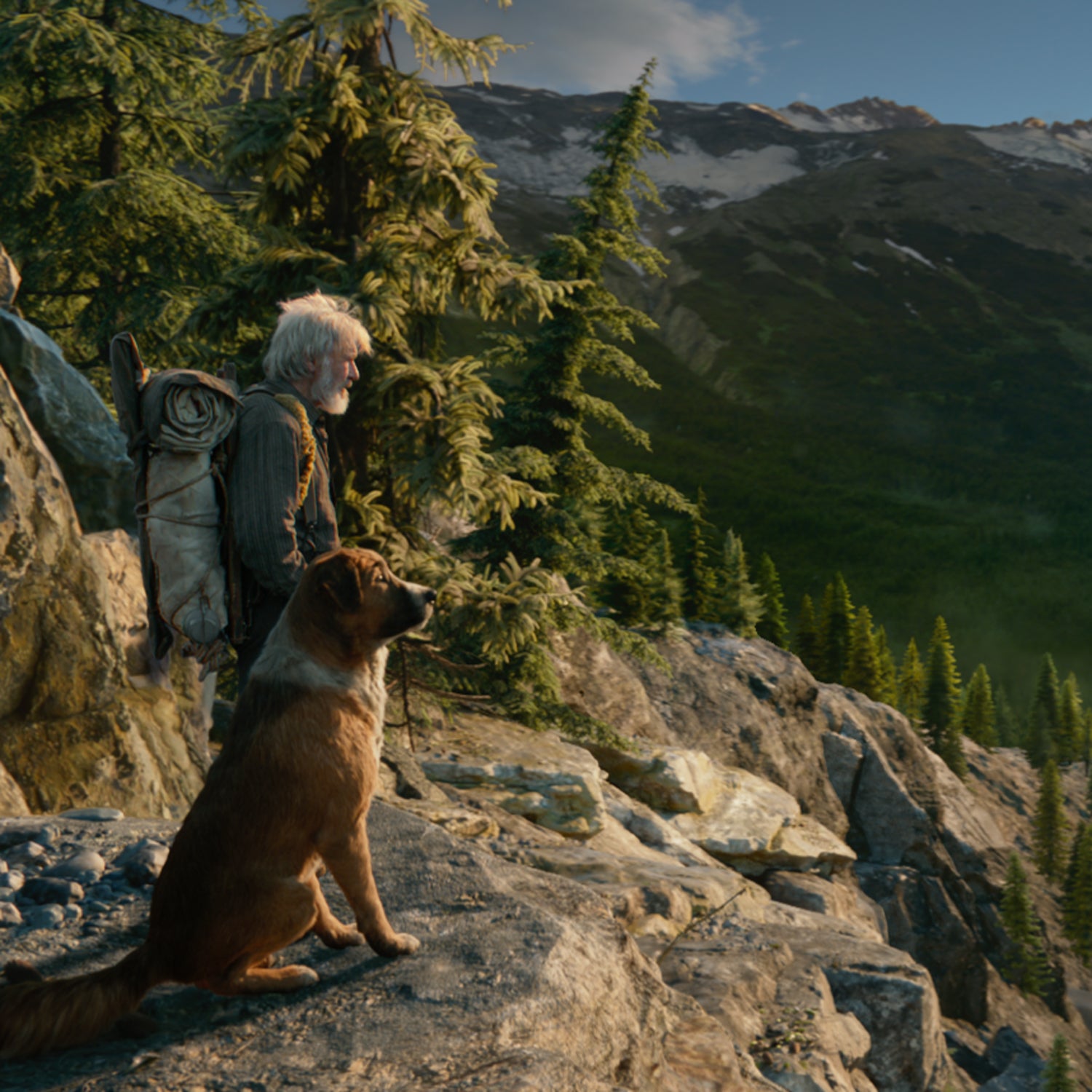 Courtesy Disney(Photo)
Heading out the door? Read this article on the new Outside+ app available now on iOS devices for members! Download the app.
With climate and ecological catastrophe at the forefront of conversations about the outdoors these days, it would have been easy to remake Jack London's 1903 classic novel The Call of the Wild in a way that rallied viewers to engage with the natural world. Like Buck, the story's canine protagonist, who eventually abandons human society to join the wolves of the forest, today's audiences might benefit from connecting with the natural surroundings we've long taken for granted.
However, the lastest Hollywood version of The Call of the Wild, which hit theaters February 21, remains polite and politically agnostic while subtly glorifying wild places and adventure. Audiences are taken on a virtual Disneyland ride through the Yukon's gold rush, starring a computer-generated and easy-to-love version of Buck, a Saint Bernard–Scotch collie mix, and live-action human heroes led by Harrison Ford. The plot will be familiar to most older audiences: Buck begins the story as the domesticated pet of Judge Miller (Bradley Whitford) but is kidnapped from his home in California and shipped to a boomtown in northwest Canada, where he's sold to mushers and soon learns to thrive on the frontier as a member of a mail-running dogsled team. Later the team is sold to the movie's villain, an inexperienced, mean, and cartoonishly dressed prospector (Dan Stevens). But Buck is soon saved by John Thorton, played by Ford with gruffness and a grandfatherly sympathy. Given more freedom than ever, Buck is drawn to the forest, where he meets a pack of wolves. He travels back and forth between Thorton and the forest and eventually joins the pack permanently, embracing his wild ancestral birthright. 
But while 20th Century Fox (now owned by Disney) has made a children's version of The Call of the Wild designed for wide appeal, Ford has no reservations about advocacy. During a recent press interview in Los Angeles, I asked Ford what he would say to any fans that didn't believe in climate change. 
"Get out of my house," Ford replied, without hesitation.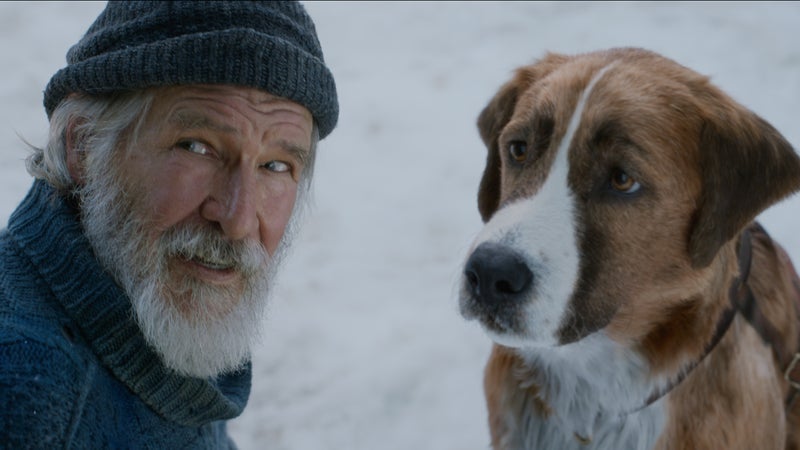 That response won't surprise anyone familiar with Ford's years of unapologetic environmental activism. A former Boy Scout and current resident of Jackson Hole, Wyoming, Ford was once threatened with deportation from Indonesia during a documentary shoot as he aggressively questioned the country's forestry minister about illegal logging in one of the country's national parks. Now 77 years old, Ford says he was drawn to The Call of the Wild as an opportunity to make a family film. 
Fans of the book may be divided about this unabashedly tame remake, but the film succeeds by doubling down on two things outdoorspeople will appreciate: dogs and adventure. There were no real canines used on set, and Buck's movements are a little too perfectly expressive to be confused with a real animal—but the CGI captures all the reasons we love gregarious, mischievous pets like Buck, and rooting for a protagonist without any lines isn't difficult. 
Those of a certain age in the audience will be treated to a reminder of the exasperated Ford that they loved in Indiana Jones and Star Wars: "Son of a…," Ford mutters characteristically at one point as he walks outside and slams a door behind him, newly resolved to rescue Buck. (Of course, this being Disney, the noise from the slamming door cuts off Ford's line before any expletives are heard.)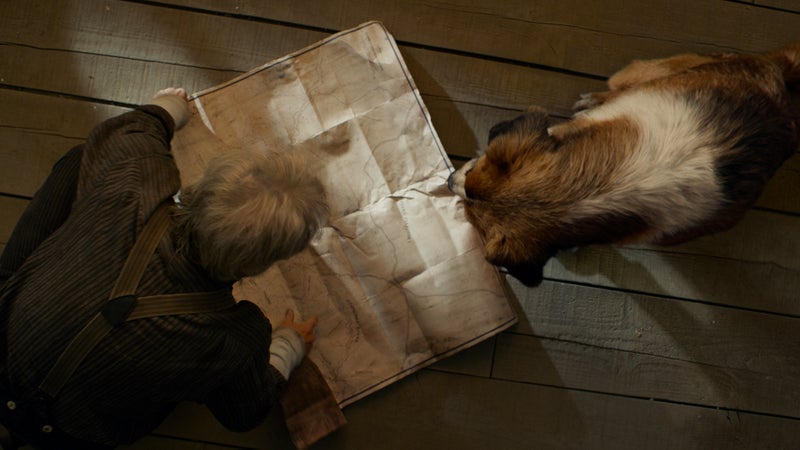 As an adaptation, the movie freely discards some of the grittier and darker parts of the book (London's version includes far more graphic violence). It's not a perfect representation of dogsledding, the gold rush, or the Yukon either. It was also filmed outside Los Angeles and heavily augmented with CGI, and it's kind of depressingly impressive to realize that a film about the role of nature in our lives chose to have its depictions of natural scenery magnificently rendered by computers. What the movie gets right is the sense of belonging that one experiences—whether one is human or a dog—when communing with the natural world.
It's a feeling Ford knows well: he and his family just spent 12 days rafting on the Colorado River, which he described as transcendental. "Each day it is just you, geology, sky, and the power of nature," he said. He spoke slowly and seriously, taking time to find the right words. "The beauty of interrelationships, the biodiversity, all of this spectacular complication that's part of nature, that's life," he continued. "That's as elemental as it gets." 
Humans have often attempted to express the elation, contentment, or sense of pure rightness that comes from spending time in the wild. Attempts to capture those feelings in popular stories can often be sappy or insufficient compared to actual experience, and Disney's new adaptation, bursting with cheesy moments and CGI-altered reality, is no exception. But at the end of the day, what's the harm of an utterly tame, family-friendly flick that glorifies an animated approximation of the wild? With any luck, it'll inspire some of the children watching to go outside. 
Lead Photo: Courtesy Disney
Trending on Outside Online