The Outdoor Inspirations of Thomas Rhett's New Album
The country singer-songwriter talks to Outside about the restorative power of nature, the unexpected blessings of quarantine, and the origins of his album 'Country Again: Side A'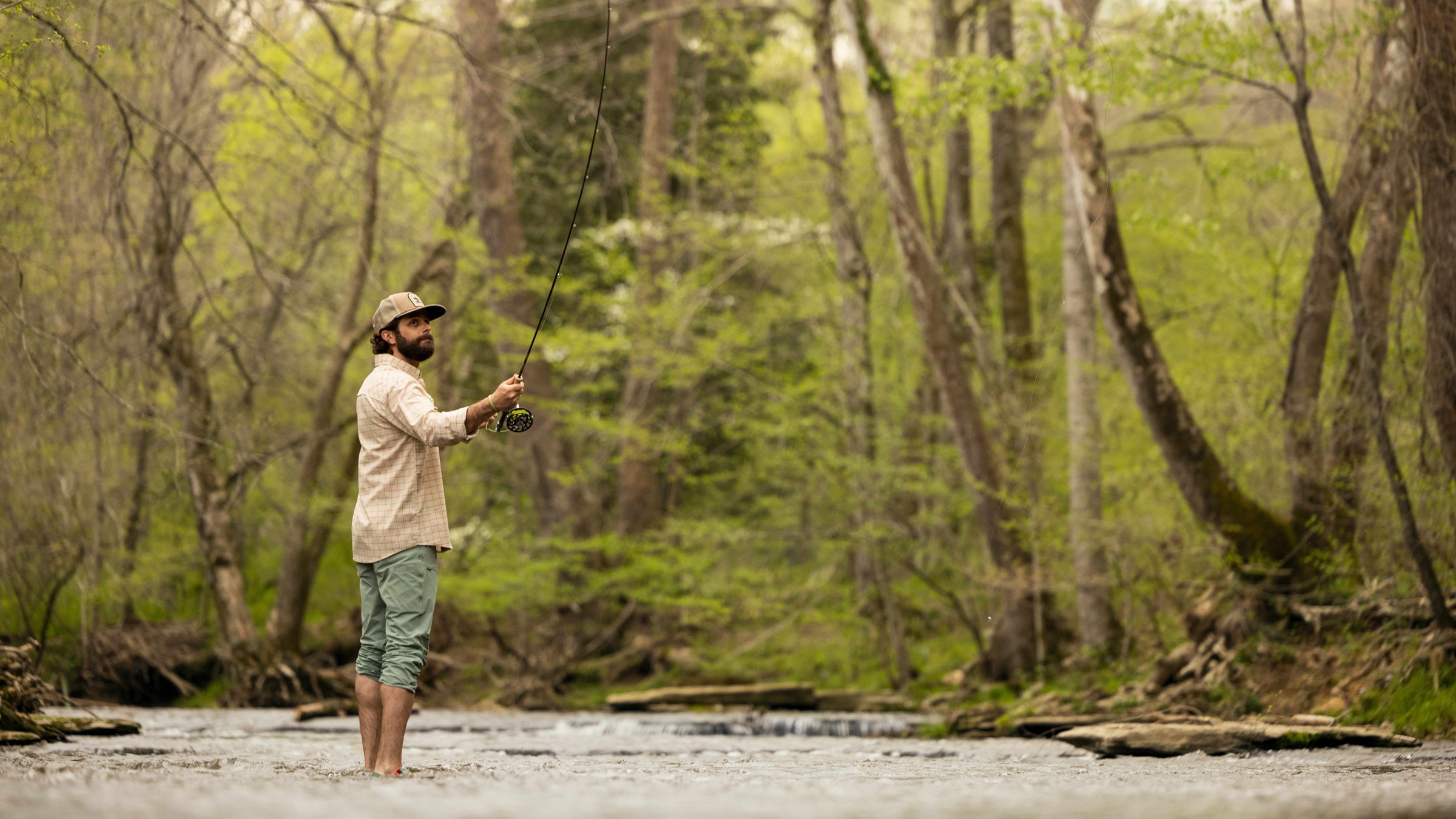 Heading out the door? Read this article on the new Outside+ app available now on iOS devices for members! Download the app.
Country music megastar Thomas Rhett grew up hiking, hunting, and fishing, but the schedule of a touring musician doesn't allow much time for outdoor adventure. In 2019, his Very Hot Summer Tour had him playing nearly 50 shows in five and a half months. "Looking back, I was overcommitted in every area of my life," says the four-time Grammy nominee. But when the pandemic struck last year, it offered him an unexpected opportunity: unencumbered by the obligations of life on tour, Thomas Rhett finally had a chance to relax and spend time outdoors with his wife and three daughters. On the latest episode of the Outside Podcast, the singer-songwriter spoke to host Michael Roberts about how this experience inspired many of the songs on his fifth studio album, Country Again: Side A. Here are excerpts from that interview, edited and condensed for clarity:
Outside Podcast

---
On the early days of the pandemic:
The first 40 or 50 days of quarantine, I had a very big struggle with identity. When your thing that you feel like you were born to do is taken away from you, you go into this dark hole: What do I have to offer anybody if I can't sing or play the guitar or entertain people? I was just a tense, nervous wreck. My wife could see me just spiraling into this pit. And she was just like, "Honey, what if you just didn't think about music for just this week? Why don't you just live here at home and be a dad and be a husband and be a friend and then see what happens?"
I remember it was raining that day, and there was a giant mud puddle beside our house. And my kids were like, "We want to go jump in the mud." So finally I was like, all right, let's go jump in the mud. Just watching the laughter on their faces—that was the moment I had been missing. Giving yourself permission to be a kid is something that you're not encouraged to do as an adult. But when you lose sight of what it's like to be a kid again, I don't think you have much fun.
I can't believe that all it took was me jumping in the mud with my kids and getting dirty, but it was such a pivotal moment in 2020 that made my heart so much lighter. I was able to breathe fully again.
On the road trip that got his creative juices flowing: 
In June of 2020, my wife and I and my kids hopped on the bus and just went out West for like a month. We did Glacier National Park, went down to Yellowstone, did Jackson Hole, went down to Moab, did Zion, and did all these crazy hikes with our kids—which was one of the most exhausting experiences of my life, but also one of the most memorable. For me, as a songwriter, it's so easy to spend the whole day on Instagram, spend the whole day just crushing a Netflix show, and it's nothing but distraction. And so when I get to be outside, my brain gets to shut off. It's amazing that when I come back into the craziness of the world, all of a sudden I have like nine or ten different ideas just from being outdoors. I think allowing my brain to stop for a second has done worlds of wonders for my creativity.
On the definition of "country":
For me, it's just a return to a simpler version of myself. I think that the word "country" is a synonym for so many other words. And for me, "simple" is my favorite synonym for the word country and just the lifestyle of living minimally and understanding what is important in life.
On learning to slow down:
I'm in such a happier, more content place, just living a little bit more simply and learning how to enjoy little moments in life, rather than just wondering what's next. There were so many moments in my career that, I look back and I don't remember them. Like winning an award at a CMA or having a number one song. And I don't even remember the number one party, because I was just so obsessed with what the next one was going to be.
And now I'm really trying to be conscious looking at the neat moments in my life that happened and going, This is a super sick moment. I should breathe and hopefully remember this moment in 20 years. Honestly, it's just been life changing.
On finding musical inspirations in the natural world:
When I listen to birds, I love hearing the melodies they sing. Sometimes I'll just sit outside and record birds for like 30 minutes and then go back through and be like, What melodies did they sing that I can steal? Because they're not going to sue me if I copy them.
On who he wrote his hit "What's Your Country Song" for:
It doesn't matter that you don't know who George Strait is. It doesn't matter that you don't own a pair of cowboy boots. I think every single person, at the core of themselves, wants to live a little bit more wild and free than they do, you know?
Everybody's got an anthem that can take them back to a moment in time they love to remember, whether it's a high school football game or your first kiss in a parking lot, or, even a song that takes you back to an ex-girlfriend, the one who got away.
Everybody's got a little bit of country inside of them. Everybody's got that wild hair inside of them that makes them want to go do something crazy. But a lot of the time we just don't ever take the time to do it.
On the origins of his love for the outdoors:
My mom's dad, I call him Papaw, he used to take me fishing all the time. There's a song on this record called "More Time Fishin'" and it's about fishing, but it's also just about making sure that you're enjoying the moments in life.
I remember I was trying to catch a largemouth bass over five pounds, and I'd never done that before. So Papaw and I would go out every single morning when I used to stay with him in the summer. Well, I remember one day I caught a five-pound bass, and I'll never forget my grandfather looking at me and the smile on his face, just to know that he had taught me everything that I knew about how to fish. When that one moment you'd been dreaming about happens, it's just one of those moments you never forget.
On his new signature line of sandals with Chaco:
I've worn Chacos since I was like 14 years old at church camp, and then into college. So they've been a shoe that I've worn my whole life. I've always been such a fan of what Chacos represent to me. When I put them on my feet, it's time to go do something rad. It's time to go wade in the river, do a zipline, do something with a little bit of adventure attached to it. I hope it makes you just want to get your hands dirty. I hope it makes you want to get outside and make a memory with somebody.
On how he's approaching his upcoming summer tour: 
Moving into touring season and the hecticness of getting back on the bus and playing shows, there's a part of me that's going to be really sad because I got so close with my family this year, closer than I've honestly been in ten years. So I'm hoping that when I get back on the road, that part of me will not ever perish again.
Lead Photo: Courtesy Chaco Footwear