The Top 4 Films of Summer 2012
Stacey Peralta's latest documentary—and three other new films—prove that blockbuster season can be smart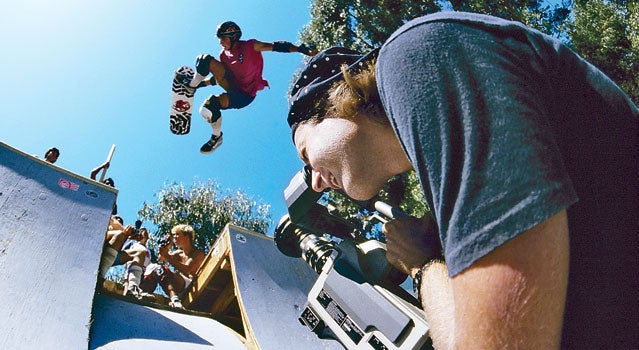 Heading out the door? Read this article on the new Outside+ app available now on iOS devices for members! Download the app.
Summer means big-budget action flicks with plenty of CG, right? Not anymore. Dig into something smarter this year with these four captivating movies.
The Best Films of Summer 2012: 'The Tsunami and the Cherry Blossom'
Rebirth in the aftermath of the Tohoku quake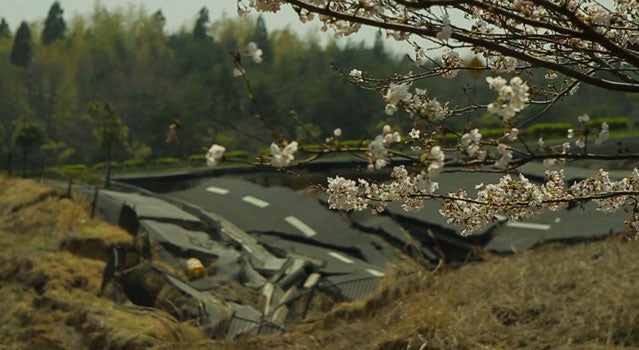 Fast death and slow rebirth are the themes of director Lucy Walker's (Blindsight, Waste Land) 40-minute Oscar-nominated documentary celebrating the survivors of the 2011 Japan tsunami and their love of the delicate cherry tree. There are many platitudes here—"They are the underdogs, tiny and short-lived, but they give us strength," says one blossom lover—but none of the statements feel overwrought or unearned. And the reason for that is the devastating four minutes of violence that starts the film, a section of documentary footage that puts the most blown-out Michael Bay sequence to shame. On HBO: late summer
The Best Films of Summer 2012: 'Chasing Ice'
An outdoor photographer goes in search of the planets fast-fading glaciers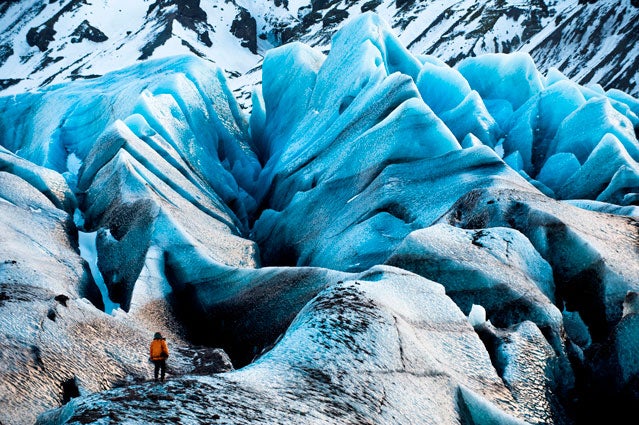 Ostensibly, Chasing Ice is a visual feast about photographer James Balog's remarkable attempt to document the planet's receding glaciers. Over five years, first-time director Jeff Orlowski tags along as Balog and his team set up timelapse cameras in Iceland, Alaska, and Greenland. Icebergs calve, cameras malfunction, tents tumble across ice fields, and glaciers the size of lower Manhattan disintegrate before our eyes. Along the way, we occasionally hear about how screwed we are from a clear-eyed band of mostly bearded climate scientists. But the film never becomes pedantic or dogmatic, and Orlowski wisely lets his absolutely stunning footage—and Balog's equally stunning photographs—drive the ship. The results, especially the before and after images of the retreating glaciers, are, as Balog puts it, "a magical, miraculous, horrible, scary thing." At numerous festivals
The Best Films of Summer 2012: 'Beasts of the Southern Wild'
Wildly imaginative visuals in this feature film about—climate change?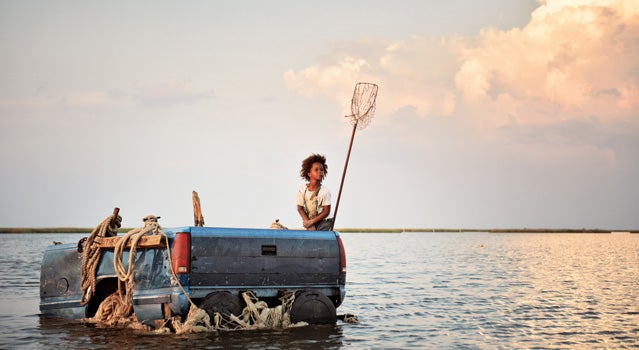 Set in a ramshackle community in a Louisiana bayou, rookie director Benh Zeitlin's magical-realist epic follows a girl named Hushpuppy and her father, Wink, as they survive the aftermath of a Katrina-size storm. Along with their stout, spirited neighbors, the two refuse to leave their flooded village, trawling for catfish and scrapping for shelter instead. Some eco-disaster films appeal to you with cold, hard evidence, but Beasts, a Fox Searchlight movie that was shot in Bayou country, affects you on a more visceral level—the wildly imaginative visuals (think stampeding aurochs) capture an elusive sense of doom that more left-brained films can only strive for. In theaters: June 27
The Best Films of Summer 2012: 'Bones Brigade: An Autobiography'
A new skateboarding story from the maker of Riding Giants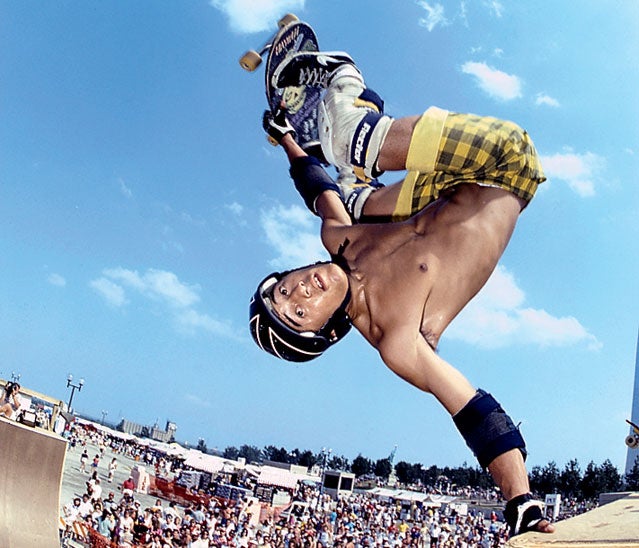 In 2001, Stacy Peralta's cinema debut, Dogtown and Z-Boys, a documentary about 1970s skate culture, opened the Sundance Film Festival. It received standing ovations, rave reviews, and the coveted Audience Award for best documentary. The project was perfectly timed, coinciding with the rise of what many have called the documentary age, and it left the previously unknown Peralta well launched. His follow-up, 2004's surf doc Riding Giants, became an instant classic in the adventure canon. Since then he's taken forays into social justice (2008's Crips and Bloods: Made in America) and advertising (a controversial Burger King campaign featuring Inuits devouring Whoppers). Now Peralta has decided to return to skating with Bones Brigade: An Autobiography, which picks up where Dogtown left off, telling the story of Tony Hawk and company as they transition from skate punks to businessmen. You'd be forgiven for thinking Peralta is just going back to the well, but this is much more than an encore. 
The film is set in the early 1980s, when Peralta has joined forces with skateboard designer George Powell to form the Powell-Peralta skateboard company. Peralta scours the country in search of unknown skaters to serve as the face of his brand. That core group—Tony Hawk, Lance Mountain, Rodney Mullen, Steve Caballero, Mike McGill, and Tommy Guerrero—is dubbed the Bones Brigade. Peralta is a bighearted coach and den father, building an ace team that "pioneered the way to make money in skateboarding," according to Mountain. He was also, even then, a hell of a documentarian, judging from the exhaustive archival footage. There are shots to accompany every story and milestone, from Mullen's legendary freestyle sessions to McGill's first 540-degree aerial McTwist. Bones Brigade is full of stirring moments—Mullen briefly quits skating because his father forbids it, Hawk momentarily caves from the pressure of success. Downward spirals are averted, though, and as Peralta interviews everyone in the present, it's gratifying to see what well-adjusted adults these punks turned out to be. Their humble reminiscing never grows dull. Bones Brigade is a more personal documentary than Dogtown, which was ultimately a cautionary tale about the toxicity of fame and fortune. In Dogtown, the brotherhood crumbles. Here it prevails. In theaters: late summer