This Is What It's Like to Live in a Tree House
We've all fantasized about dropping everything and carving out a private paradise the wilderness. Foster Huntington did exactly that.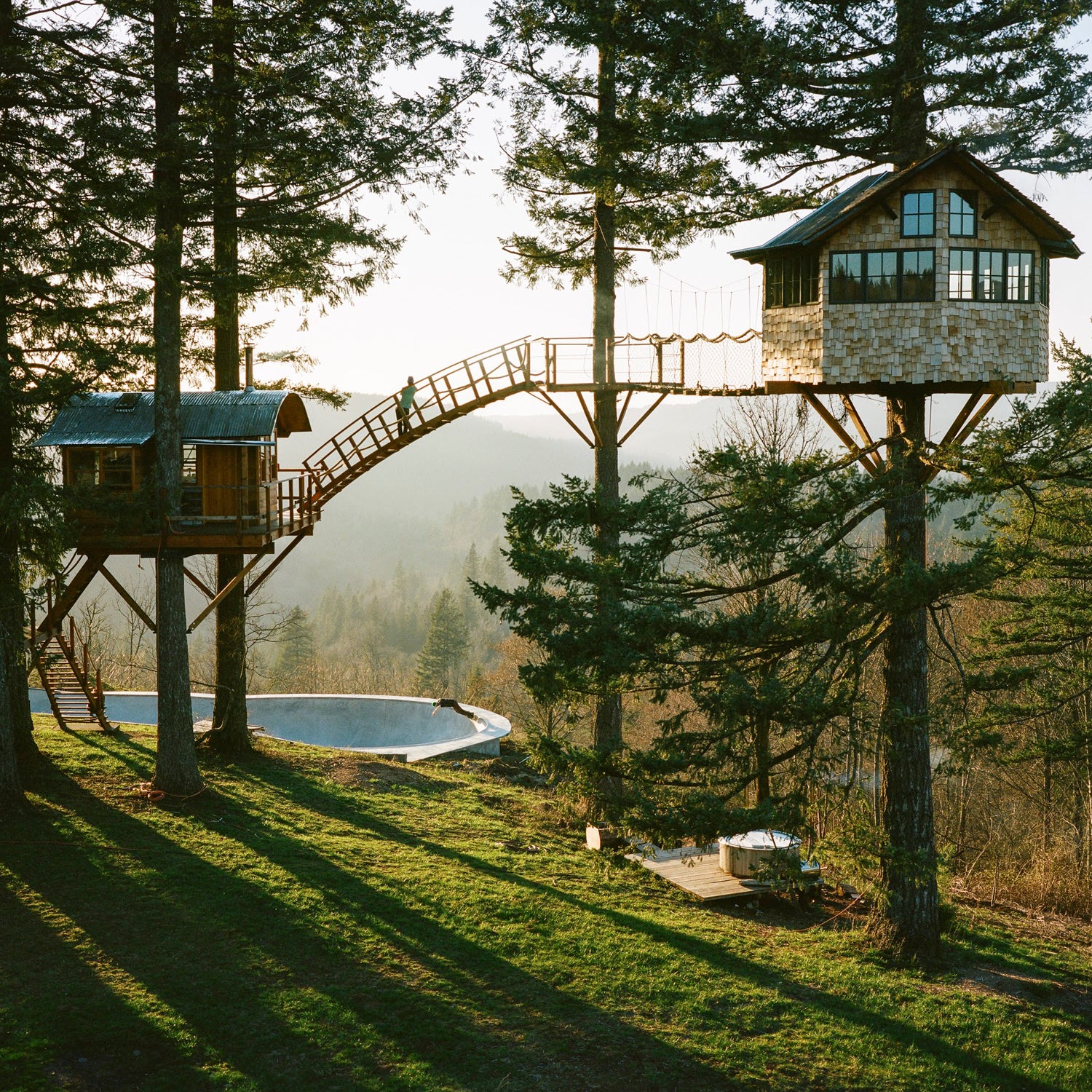 Foster Huntington(Photo)
Heading out the door? Read this article on the new Outside+ app available now on iOS devices for members! Download the app.
Four years ago, Foster Huntington took the leap we all dream about: He quit his job as a designer for Ralph Lauren in New York City, moved into a 1986 VW Syncro, and spent the next three years surfing, snowboarding, blogging, and posting photos of the dream life to Instagram. He wrote a book called Home Is Where You Park It, popularized the hashtag #vanlife, and inspired a generation of restless wanderers.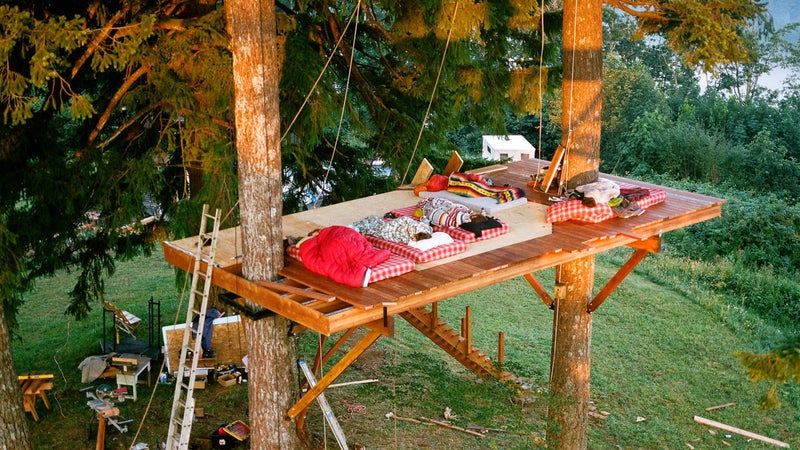 But recently, 27-year-old Huntington traded his envy-inducing nomad life for equally envy-inducing permanence. He and a group of friends spent the last year on a piece of land they own in Washington's Columbia River Gorge building his dream home, a multi-platform tree house with a skate park at its base and a soaking tub with an incredible mountain view. Huntington consulted with an arborist to find a suitable tree—one sturdy enough to support the weight of the tree house and healthy enough so as not to tip over during a storm. He named the tree house The Cinder Cone and documented the process of building it in this eponymous 15-minute video, released Monday. 
We caught up with Huntington this week and got him to tell us a little bit about what it's like living in a tree house and what's next for him.
OUTSIDE: So, why a tree house? 
HUNTINGTON: The question is more like, "Why not a tree house?" 
True, but was there some initial inspiration?
Films I grew up watching like Swiss Family Robinson and Hook definitely were an early inspiration for the tree house and the [skate] bowl. Also, Return of the Jedi.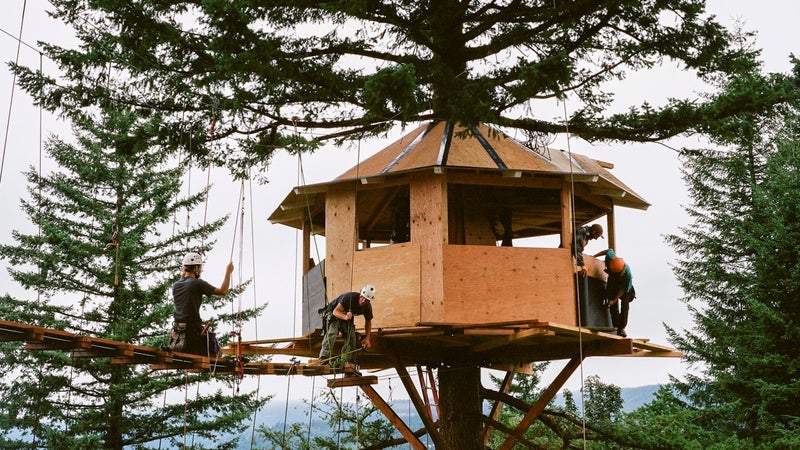 What was the most challenging part of the building process?
The hardest part was figuring out all the logistics. Lots of materials were needed everyday and I had to track them down. We were hunting on Craigslist, going to salvage yards, and asking friends. We tried to get as much stuff as possible reclaimed.
What's the best part? 
The best part of the experience was the first night we spent in the tree house in late July. It was the first moment when I realized this was actually going to happen.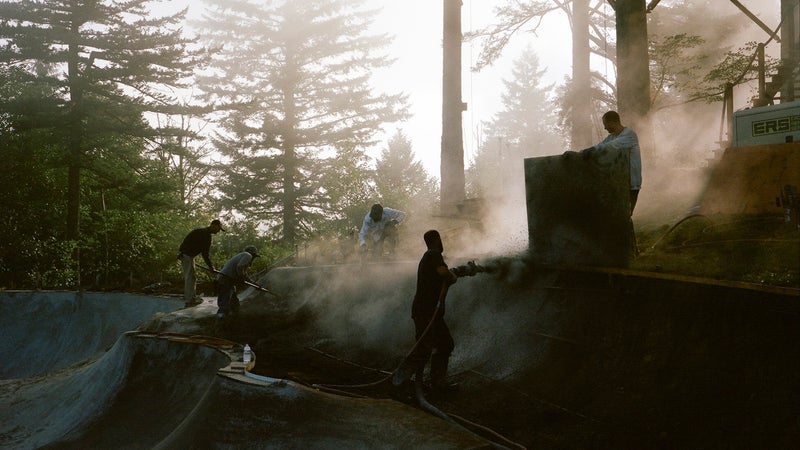 What's it like, living in a tree?
It's a lot like being on a sailboat. It sways in the wind like a boat in the sea. 
What's next?
Finishing this project! I don't have any set plans to build more yet, but I do love making stuff.
Lead Photo: Foster Huntington
Trending on Outside Online