Why Duck Dynasty Can't Be Stopped
Can anything slow down Phil Robertson, the most controversial name in reality TV?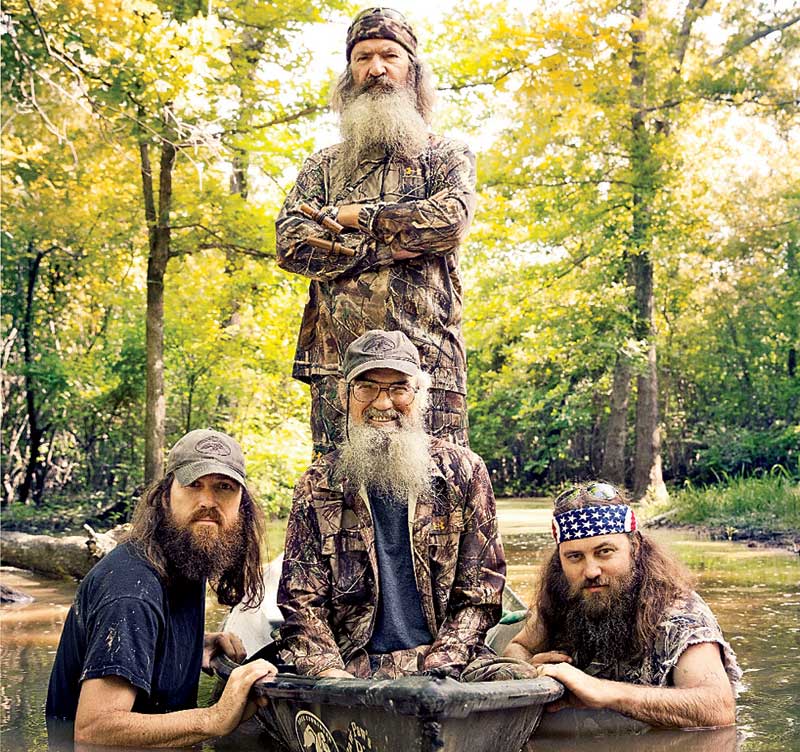 Getty Images(Photo)
Heading out the door? Read this article on the new Outside+ app available now on iOS devices for members! Download the app.
Back in December 2013, Phil Robertson, the bearded star of A&E's Duck Dynasty, said some offensive things about black people and gay people. Robertson became the subject of boycotts and counter-boycotts, Cracker Barrel yanked his Duck Commander merch, and A&E suspended the show.
But outrage requires shock, and Robertson's views shouldn't have come as a surprise to anyone familiar with his empire. (While I've watched only a couple of episodes of Duck Dynasty, I confess to being a waterfowler and a casual fan of Robertson's more baroque early work, a hook-and-bullet series on the Outdoor Channel called Duck Commander.)
The reality star's rants about "gross sexual immorality" are all over the Internet. Robertson plays a stereotypically backward Deep South hillbilly. America's outrage centered on the fact that Robertson embodied his caricature too well.
Robertson is the biggest star of the biggest boom in reality TV: hicksploitation. The genre laughs at (and sometimes with) the last group of people it's still ostensibly OK to stereotype—white backwoodsy men. The modern iteration launched in 2011 with Animal Planet's Hillbilly Handfishin', about Oklahoma catfish noodlers, then MTV offered its West Virginia–based Buckwild. We have now waded deep into swamp country, with Discovery's Swamp Loggers, the History Channel's Swamp People, and Animal Planet's Swamp Wars. But Duck Dynasty has dominated the category since debuting in March 2012. The season four premiere, in August 2013, netted A&E 11.8 million viewers. Last year, Duck Commander merchandise made more than $400 million. Viewers laugh, but the joke isn't on the men in camo.
"They're highly intelligent guys who don't get anything pulled over on them," says Duck Dynasty executive producer Scott Gurney. "And they're funny."
It's also not a new trick. "The Andy Griffith Show, The Beverly Hillbillies, Petticoat Junction—these were massive hits in the sixties," says Robert Thompson, a professor of popular culture at Syracuse University. "They were called hick-coms back then."
Why are the shows so popular now? It's hard to say whether Americans like to laugh at rubes or are envious of men who can hunt all day and ignore basic hygiene. One thing is for sure—the shows are immensely profitable, in part because they're cheaper to produce than man-versus-nature shows like Deadliest Catch. "Duck Dynasty and the rest of them have modest production values and location requirements," says Thompson.
Two days before Christmas, Cracker Barrel returned the Duckmen products to its shelves to appease angry customers. Four days later, A&E reinstated the show. Robertson didn't comment, but his son Willie, CEO of Duck Commander products, tweeted, "Ole Phil may be a little crude but his heart is good. He's the Real Deal!"
He'd better be. In January, Animal Planet unveiled its latest show, this one about a family of Canadian trappers called Beaver Brothers. Its star is a 65-year-old trapper named Charlie Landry. "I think you'll like him for his expertise," says producer Keith Hoffman. "Plus he talks funny."
Lead Photo: Getty Images
Trending on Outside Online