William Finnegan on Surf Writing and Winning a Pulitzer
A conversation with the journalist whose 2015 surfing memoir, 'Barbarian Days,' just won the Pulitzer Prize, about tapping his passion for a book project, and what his favorite breaks are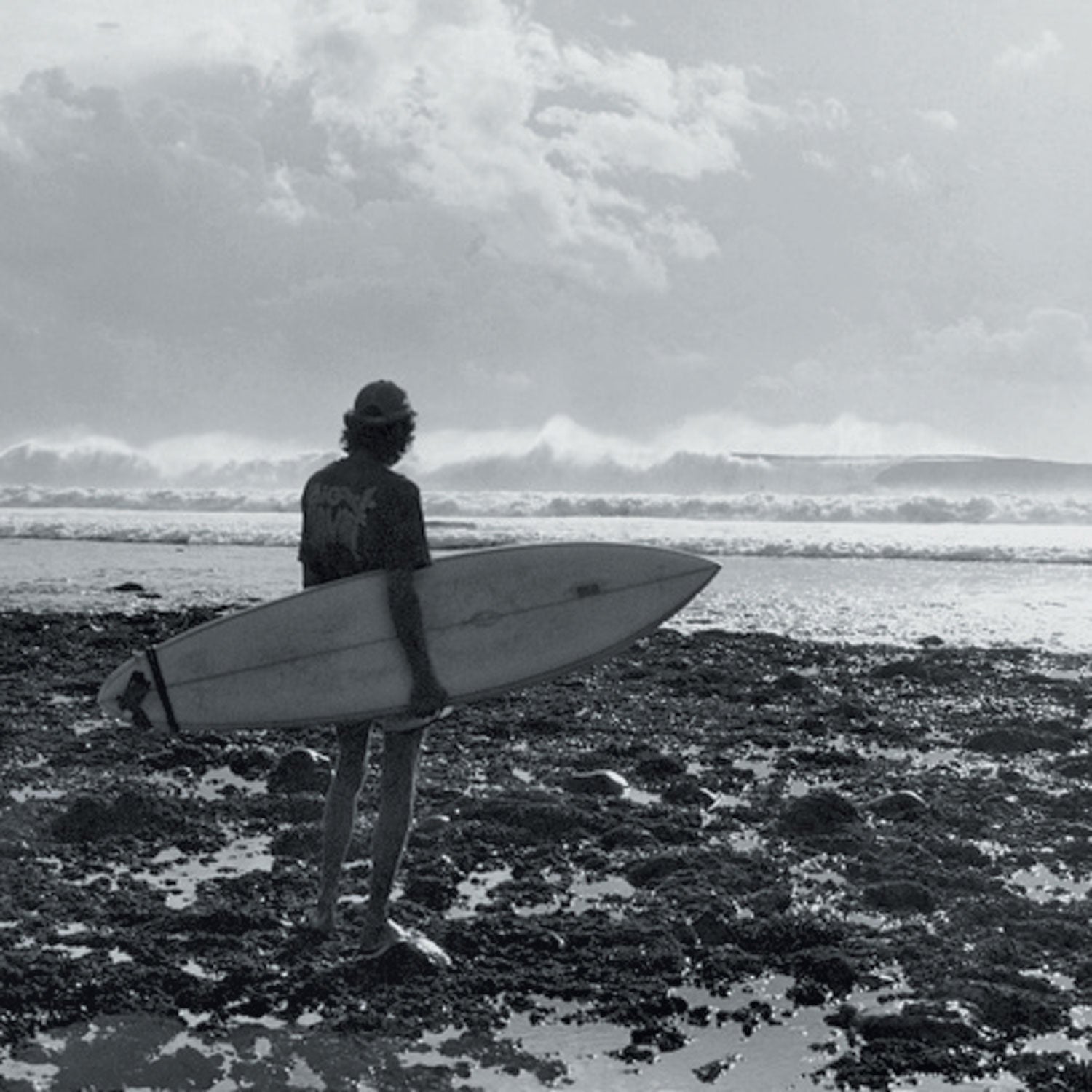 Courtesy of Penguin Press(Photo)
Heading out the door? Read this article on the new Outside+ app available now on iOS devices for members! Download the app.
The canon of surf literature doesn't run very deep. There's Matt Warshaw's Encyclopedia of Surfing, Allan Weisbecker's In Search of Captain Zero, Kem Nunn's Tapping the Source, and not much else. 
So when a staff writer at the New Yorker writes a surf memoir, we take notice. William Finnegan released Barbarian Days last summer, and though his reporting usually focuses on everything but surfing—from Peruvian gold miners to Mexican drug cartels—he's no stranger to the topic. In 1992, he wrote the feature article "Playing Doc's Games," which is consistently referenced as the single best piece of surf writing.
Barbarian Days chronicles Finnegan's early life learning to surf in Southern California and Hawaii, a four-year round-the-world surf trip discovering new waves, and the unheralded characters of San Francisco's big-wave scene, among other anecdotes of a life lived in the surf. It instantly earned its place in the canon, and last week won the Pulitzer Prize for autobiography. Outside caught up with the 63-year-old Finnegan in an email exchange to talk about finally chronicling his life as a surfer. 
OUTSIDE: Do you, or have you ever, considered yourself a surf writer?
FINNEGAN: No. I've written for surf mags a couple of times, but it's a world unto itself, a language unto itself, with a narrow frame of reference and a rabbit's warren of in-jokes. Some writers are good at it—funny and smart—but not many, and I'm not one of them. 
Can you describe your first conversation with a New Yorker editor when you proposed writing a feature about surfing?
We didn't speak. I wrote a proposal for a profile of a big-wave surfer in San Francisco and got an assignment. I was intimidated by the then-editor, William Shawn, and he was notoriously shy, so correspondence was easier than talking. By the time I finished that profile, it was seven years later and Robert Gottlieb was the editor. He was not shy, and he was pretty sniffy about the piece I handed in. He hadn't assigned it, after all. But he said he thought it could be fixed up and made publishable. He got me to put in a bunch of pop culture and potted surf history—Gidget and the Beach Boys and all that—which I later stripped out while trying to turn the San Francisco material into a chapter of Barbarian Days. That transformation was never entirely successful, I thought.
Do you approach writing and reporting about surfing any differently than you approach your other journalism?
Completely, if we're talking about this memoir. But memoir is a weird genre for a reporter. You end up investigating your own past, your private life, which was all off the record, of course. Also, you're consciously battling to be introspective, to be super self-centered, which is the opposite of most reporting, which focuses normally on understanding the world as it is, not on understanding oneself. But all this weirdness has nothing to do with surfing as such.
I've done a couple of reported pieces on surf topics—one for the New Yorker about the closing of Clark Foam, another for Surfer Magazine about the end of a surf resort's controversial exclusive access to a couple of great waves in Fiji. Those were regular reporting pieces, both semi-investigative. The fact that I surf and had a personal investment in the topics added something to the pieces, I think, but didn't change their DNA.
That San Francisco surfer profile was different. I had to be a character in that one. I had to be in the water with my subject—or even, in some scenes, without him. He and I had a complicated relationship, surfing gnarly waves together. So that was quite different from other journalism I've done, and it ultimately led me to write this book.  I say "ultimately" because the book came along, oh, 23 years later.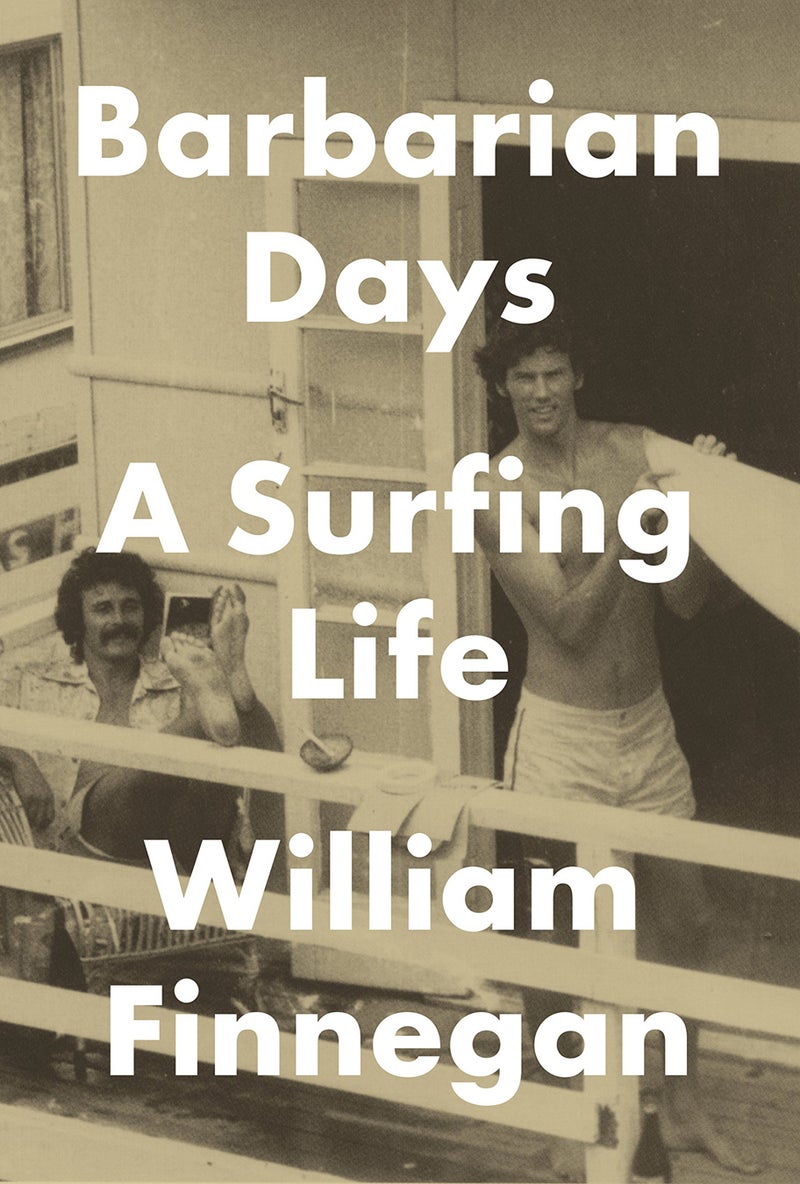 Traveling the world as a young man, a fledgling writer taking notes about your adventures, were you picturing a moment like this, where those notes become an award-winning book?
Absolutely not. I was a fiction writer when I was young, so my journals from those days were less fact-heavy, more self-involved, self-flagellating, abstract, and obtuse than I later wished they were. I've never been good at seeing ahead—as in, where my life is going. Still, those journals were a main source for this book. 
Friends of mine who don't surf have read the book and said something like, "Oh, I get it now." Was that part of your intention, to let outsiders in on this world?
Yep. It's written for the general reader, who's usually not a surfer. I try to ease people into the water, keep them oriented, introduce the terms of art without dumbing things down. Give readers a stake in every surf scene, not necessarily through the action, but through the characters, or through the character of the break—every spot is different, as you know, and some are Shakespearean, worth a book in themselves. Try hard not to let readers get confused or bored.
Writing for the core surfer and the non-surfer often seem mutually exclusive. But you seem to have bridged the divide. Did you consciously think about that at all?
Constantly. I wasn't too worried about core surfers. I'm interested in the same things they are, and I'm only writing about what interests me. But how to bring non-surfers along, while not annoying surfers with a lot of basic explanations and patronizing asides—that's a trick. I tried to pack a lot of the ocean exposition into the first chapter, which is about being a little haole surf kid in Honolulu in the '60s, and which has plenty of tension and color on land, to help the introductory stuff go down easy. I don't repeat anything. You have to pay attention and remember what you've read. If a non-surfer just dips into the middle of the book, I'm afraid they'll be pretty lost. You need to get up to speed to understand the later scenes.
To me, the surf canon seems relatively small. Do you think that's true?
If we're talking about books, it's tiny, considering how many people surf and care deeply about it. But surfing remains a subculture, I'm glad to say, rich in arcana, hard to explain to outsiders. It's not a spectator sport, despite all efforts of the surf industry to turn it into one.
The surf books I love most are all semi-technical tomes. David Stern and Bill Cleary's Surfing Guide to Southern California. Matt Warshaw's History of Surfing and his brilliant Encyclopedia of Surfing. All by obsessives, for obsessives. Like surf vids, they're tedious to the non-obsessed. On the other hand, I've never seen a mainsteam film with surfing in it that didn't make me squirm. It's a tough crossover. As visually stunning as it is, 30 seconds of surf footage somehow destroys all dramatic life within a thousand-mile radius. The suspension of disbelief can't survive a single scene in the lineup. Even the sight of a surfboard in a movie is like cinematic kryptonite. Instant kitsch.
Core surfers rightly snort at almost every crossover effort to depict their world—in film, TV, books, both fiction and nonfiction. Credibility and authenticity just seem to vanish—poof—when you try to translate surf world, or the experience of surfing, into conventional artistic language. Some visual artists do better, I think. And more oblique approaches sometimes work—see Jamie Brisick's wonderful book Becoming Westerly, about the transgender surf champion formerly known as Peter Drouyn.
"Core surfers rightly snort at almost every crossover effort to depict their world. Credibility and authenticity just seem to vanish—poof—when you try to translate surf world, or the experience of surfing, into conventional artistic language."
You've said you were reluctant to write a memoir. What made you change your mind?
A big packet of letters came in the mail, unexpectedly, about 10 years ago. They were letters I'd written from Honolulu when I was 13 and 14, dozens and dozens of them, to my best friend, Domenic, who was in California. His mother had saved them for 40 years. Re-reading them, I was plunged straight into that period of my childhood. The letters made me wince, on many counts, but I had been looking for a way into this book, this surf-themed autobiography that I had promised my publisher, for a great many years at that point, and I immediately knew I had found one end of a rope that might lead me home.
Those letters formed the backbone of the book's first chapter. Of course, I continued to struggle with questions about the worthwhileness of the project—with writing about myself rather than other people, with devoting so much time and effort to such a soft subject. There were always big proper journalistic projects around, stories that justified themselves, existentially, and I often put the book down to write pieces big and small for the New Yorker. But the memoir was a different type of writing, obviously, and sometimes I actually enjoyed it—remembering, researching, trying to get it right.  That's unusual for me, enjoying writing. Unheard-of, in fact. 
What's the best criticism you've heard of the book?
That the San Francisco chapter doesn't work. Too much about other people!
Are there any other sports or life activities that require the same sort of sense of placeful understanding that surfing does?
Rock climbing? Backcountry skiing? Bow hunting? Maybe whitewater kayaking or dry fly fishing, I'm not sure. That phrase "placeful understanding" hurts my ear but it nails the concept. Surfing requires the most accurate and dynamic possible reading of a small patch of coast, a force field of moving water and natural violence. Getting it wrong has immediate, occasionally painful consequences. Getting it right can test the upper limit of bliss. And it usually takes a dogged, longitudinal study, pursued through seasons and years and all possible combinations of wind and tide and swell, just to begin to get a place wired. Surfing well is reading the ocean well, plus some hard-earned physical skills.
You live in New York. What's your relationship to surfing now?
Frantic. We get good waves, especially in winter, but the days are short and the windows of good surf are usually narrow. So I'm always watching the forecasts, every swing of the buoys and tick of the wind, trying to predict when it will come together where, and constantly texting with my little surf crew. "Tmrw first light NJ?" "Arvo low tide?" "Wind clocking SW now!" We've all got jobs, deadlines, families.
I often end up going alone, giving hapless excuses for work unfinished, engagements ditched. We get our waves, except in summer, but it's the farthest thing from life in a relaxed ocean rhythm, and the traffic around here can be awful. Also, I can't imagine how we'd do it without online forecasts and surf cams. Then, of course, there are surf trips to places with bigger, better waves. I go to Mexico, Hawaii, Indonesia, etc, whenever I can.
In light of the Lunada Bay Boys and the lawsuit, what's your take on localism? Justified? Immature?
It's gross, especially when it's rich pricks who are lucky enough to live near the beach.
Is surfing a sport?
For some people, yes. For the people I surf with and know well, that wouldn't be a good description.
Do you have a favorite moment in surfing? Say, when your board just starts to plane upon catching a wave, but you haven't yet stood up. Or the anticipation of a bottom turn?
Now that is a lovely question to contemplate. Both of the moments you mention are delightful, to me and probably every other surfer.  The pause before the pop-up has become increasingly vexed for me, though, with advancing age. Not in bigger surf in the tropics, where the moment is longer because of the bigger face, the bigger drop, and it's easier because you're in trunks and barefoot. But in small, quick, East Coast beachbreak and a full winter wetsuit, the timing is much tougher, the lunge to your feet more difficult, and I seem to blow more waves with every passing season, sigh.  Still, that moment, when you know you've got it, and it's standing up promisingly—I mean, the wave is standing up strongly—and you can combine the pop-up with a little skate turn to get your board loose and maybe feel how much juice the wave has—man, there's nothing else like it.
All-time favorite surf spot?
Uncrowded Tavarua, Fiji. Uncrowded Honolua Bay, Maui. Uncrowded Cloudbreak, Fiji. Uncrowded Kirra, Australia, circa 1979, before the sand dredging wrecked it. Uncrowded Rincon, California. Uncrowded Nias, Indonesia. Uncrowded Jeffreys Bay, South Africa. Certain jetties in New Jersey on big south swells with west winds. Crowds, obviously, are a huge problem in surfing. Most of my favorite waves are hopelessly crowded and, at least for me, no longer worth trying to surf. The couple of exceptions, I try to keep under my hat.
Any surf spots you haven't been to that are still on your bucket list?
A few remote spots in Indonesia that look, in photos and videos, beyond beyond.  Even those places are probably crowded now, and they're definitely all super shallow, but on the right day I'd love to give one or two of them a try.
Lead Photo: Courtesy of Penguin Press