The Women of the Gulf Coast Are Fighting for their Communities in the Face of Climate Change
In an excerpt from her new book 'Love Your Mother: 50 States, 50 Stories, and 50 Women United for Climate Justice,' Mallory McDuff profiles climate activist Colette Pichon Battle.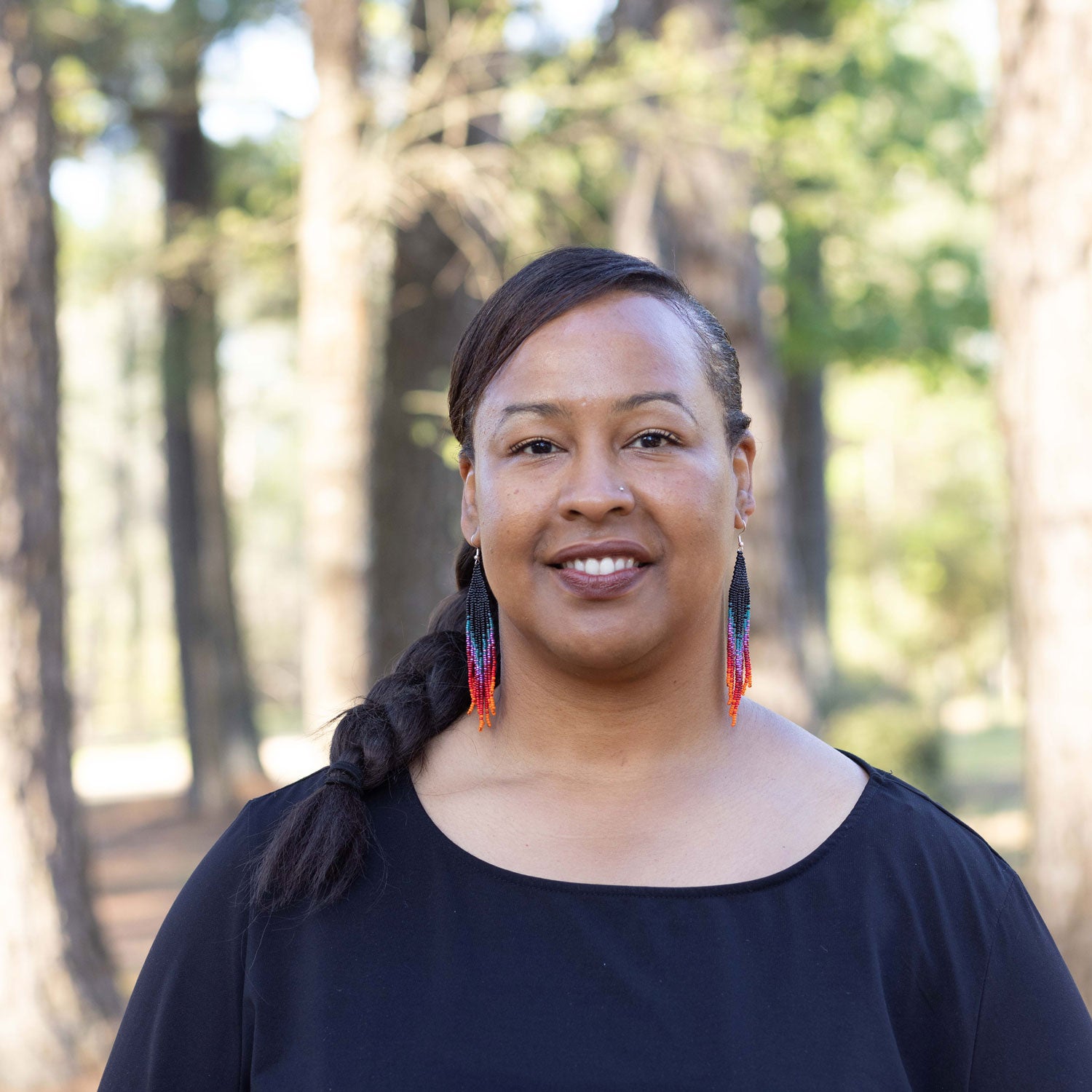 Heading out the door? Read this article on the new Outside+ app available now on iOS devices for members! Download the app.
With her feet rooted on the ground and her voice steady, Colette Pichon Battle seems to be the type of person most of us would want nearby in a crisis. When she speaks about climate change displacing millions, she uses measured words to describe strategies to dismantle structural racism, build alliances in community, and provide legal services for equitable disaster recovery. As I listen to her TED Talk, I'm reminded of a cheer from my high school in coastal Alabama: "Rock, rock, rock, rock, steady, eddy, eddy, eddy, rock! Rock steady." So I wasn't surprised to learn she describes her superpower as "seeing patterns in chaos," an apt skill for the organization she founded, the Gulf Coast Center for Law and Policy, now called Taproot Earth.
Working on the frontlines of climate disasters caused by hurricanes, sea level rise, and fossil fuel companies, she knows that recovery for industries has been quick, and recovery for communities has been slow. From Houston, Texas, to Pensacola, Florida, her work brings climate change to the community level, especially with women at the heart of neighborhoods and households.
"We found that the folks most willing to get to know each other were actually women," she said in an interview with Reimagine. "When women talk about their communities, it's sort of like women talking about their children . . . So a lot of the moral fabric and the moral movement of a family and of a community is done through the women."
She and her staff used a meeting format called the People's Movement Assembly, which involved Black, Latina, and Asian American women learning about each other's lives and agreeing to reach a vision together. From there, groups of women followed through on actions, such as talking about the climate crisis and extractive industries with elected officials in Louisiana who needed the vote from people of color.
In Bayou Liberty, just north of New Orleans, Colette grew up in the house built by her grandfather, where her mother was born. There, water was a way of life: "The bayou is green and lush and all the things that equal bountiful life," she told TED Radio, "But it is also watery and muddy. You can smell everything."
She remembers the names of particular hurricanes along the Gulf Coast, much as I did growing up in Alabama. During the eye of the storm, family members would get into flat-bottomed boats called pirogues to check on neighbors before retreating to safety inside while the other band of the hurricane passed. But the water became unrecognizable given the severity of Hurricane Katrina. As an adult, Colette practiced law in Washington, DC, but after the destruction of Katrina, she vowed never to leave her beloved Gulf Coast again.
When she first saw the Louisiana flood maps at a community meeting, Colette says her life changed. The maps explained how the thirty-foot surge from Hurricane Katrina could flood her community as well as those in Mississippi and Alabama. She realized the land lost from sea level rise was the buffer to her own home—a buffer predicted to disappear. "I wasn't alone at the front of the room," she explained. "I was standing there with other members of south Louisiana's communities—Black, Native, poor. We thought we were just bound by temporary disaster recovery, but we found that we were now bound by the impossible task of ensuring that our communities would not be erased by sea level rise due to climate change.
"I just assumed it would always be there. Land, trees, marsh, bayou. I just assumed it would be there as it had been for thousands of years," she said. "I was wrong." Knowing climate is predicted to displace more than 200 million people by the next century, Colette advocates for preparing for global migration by restructuring social and economic systems rooted in justice, such as investing in public hospitals before the impact of climate migration or additional storms like Hurricane Ida. It's not like we don't know what is coming, and Colette knows preparation is a life-and-death matter.
"Climate change is not the problem," she said. "Climate change is the most horrible symptom of an economic system that has been built for a few to extract every precious value out of this planet and its people, from our natural resources to the fruits of our human labor."
What holds clear and steady is her belief of what can be done now. "It's already possible, y'all," she often tells people, with the practical sense of someone who can get things done. Colette knows women who have the most to lose from climate disasters also know what it'll take to plan for the future and anticipate the storm.
Reprinted with permission from Love Your Mother: 50 States, 50 Stories, and 50 Women United for Climate Justice by Mallory McDuff © 2023.
Lead Photo: Courtesy of Colette Pichon Battle