The Daily Rally
Casha Doemland Turns Her Pain into Art
After losing her father, she first turned to the outdoors for relief. Then she funneled her grief into creativity.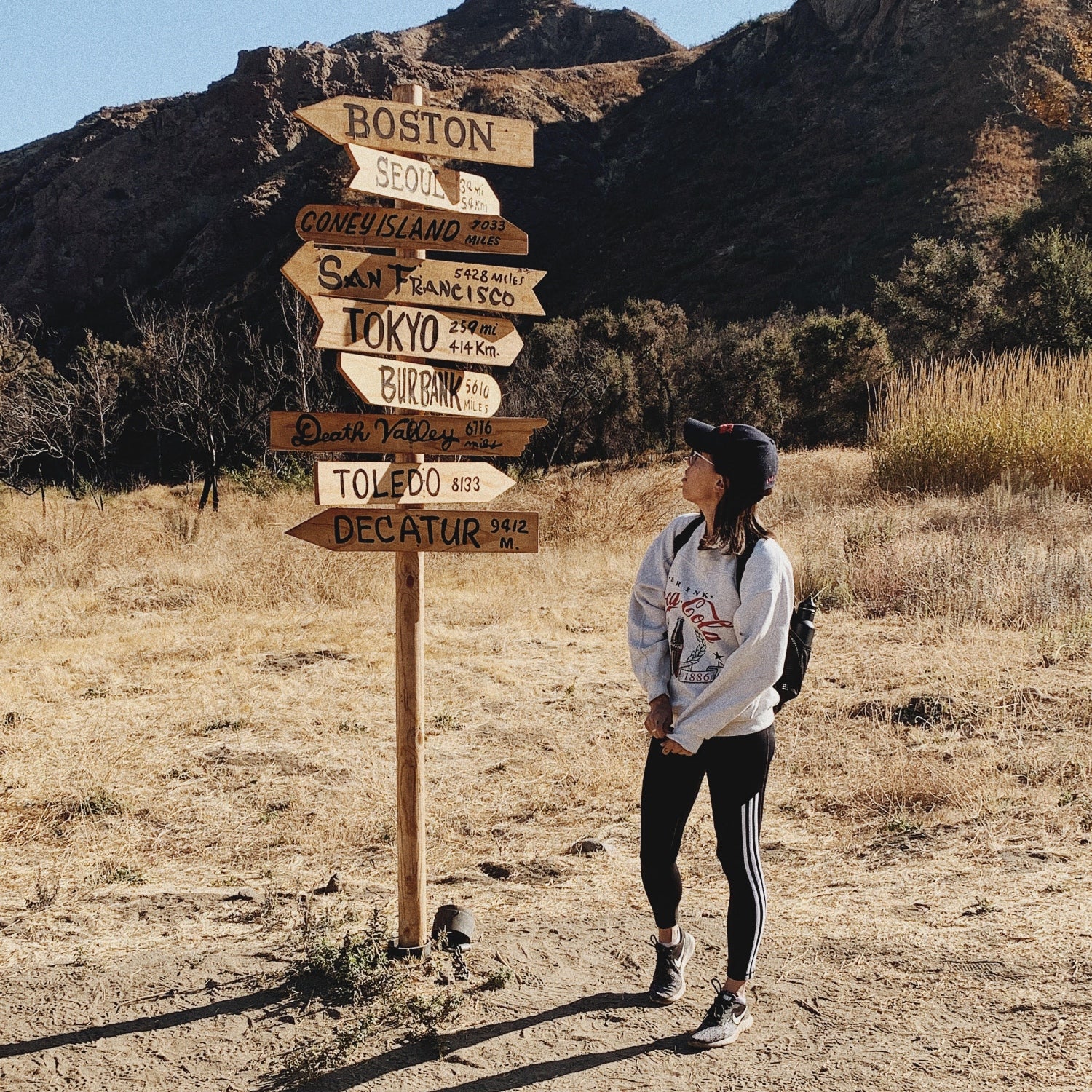 Courtesy Casha Doemland
Heading out the door? Read this article on the new Outside+ app available now on iOS devices for members! Download the app.
Casha Doemland told her story to producer Stepfanie Aguilar for an episode of The Daily Rally podcast. It has been edited for length and clarity.
My husband Jack and I had just gotten back from Home Depot, and I had a bunch of wood in my hand. I remember looking at my phone and being like, Oh, my mom's calling, I can just call her back. But something was like, No, you need to answer this.
When I picked up the phone, my mom was distraught. I actually couldn't understand what she was saying because she had such deep, heavy sobs. I remember asking her, Hey, breathe, I can't understand what you're saying to me. It took her two to three minutes, but by that point I know something is obviously very wrong.
I live in the arts district near downtown Los Angeles. I'm from a small town in Georgia.
One way that my dad and I connected was through hiking. Whenever I would go back after moving, he would take two weeks off and we would hike every morning. It was something that I've always been really grateful for, that he could not only take the time off, but it was something that we both really prioritized together.
I grew up helping him clean parks and trails when storms would come because they were common in Georgia. I remember growing up we would remake the trailways so they were apparent for hikers.
When I was in high school, he got a ham radio certification, and just started hiking all the time by himself. He had the highest level of certification for ham radio that you can possibly have, and was always called when there were storms. He would go volunteer at the lake centers to figure out the weather reports. He was deeply invested.
June 1st, 2019, I got a call from my mom. She just said, "Your dad's dead." I remember my brain refused to believe it. So I actually had to ask her to repeat herself a few times because I was like, That's not possible. I just talked to him yesterday.
I needed to create some way of connecting with him through my grief. After the funeral and helping my mom, one of the first things I did when I got back to Los Angeles was ride my motorcycle to Malibu Creek State Park, because that was something he wanted to do with me. I did the M*A*S*H hike, because that was a trip we had planned for that October, but unfortunately never got to do. So Jack and I took our motorcycles and did the trip.
It's just a really beautiful ride to get both the ocean and the mountains in one. When we started the hike, I was still in such a state of shock that I don't even think Jack and I said anything to each other the entire time. It was also like the first time that I actually got to just be. I was like, Nobody's out here. It is just Jack and I, and I can actually for once just enjoy the quiet.
I remember it was the first time I started noticing white butterflies. Some people believe that butterflies are symbolic of someone who's passed coming to greet you. And so that's like, Hey Dad, thanks for checking in.
It was actually the last time I ever rode my motorcycle. It made me realize that I wasn't scared of death, but I was now very aware of what my death would do to others.
I think the most important thing I've learned from this experience is that there is no right way to grieve. Western culture has created a lot of taboo around grief, and has also fallen into this mentality that you grieve in a linear fashion, which it's not the case.
My way of grieving is just keeping his memory alive, and being very honest about what this experience is like for me. For the first two years, I wrote a letter to my dad every day, and I've dedicated a project to him that I hope to turn into a book one day.
My therapist at the time had recommended that instead of writing about my grief, I should create art out of my grief. That's when I created my very first diorama, which is of the mountains in North Georgia. I created this Eye Spy-themed world of all these memories I had with my dad. I had a lot of fun doing it and expressing myself and showcasing something that I don't think I ever could have done with words.
My advice for anyone who is grieving is first, find the people who make you feel safe in your grief. And second, spend time figuring out what grief looks like for you. I really do think it's important to figure out what is needed for you individually, versus falling into what society or family or friends tell you is the path to take.
I grieved completely differently than my sisters did. We lost technically the same person, but our relationships were different, and the way that our minds work are different, and the ways that we cope are different.
We're never going to pass any judgment. We're just going to show up and show love.
Casha Doemland is a freelance writer, prop stylist, and set designer based in Los Angeles, California. She is the creator of Allies of Mother Earth and We Are Phenomenal. Find her online at cashadoemland.com and on Instagram @cashad.
You can follow The Daily Rally on Spotify, Apple Podcasts, Stitcher, or wherever you like to listen, and nominate someone to be featured on the show here.
Lead Photo: Courtesy Casha Doemland