48 Reasons to Feel Optimistic Today
---
The past year has been relentless in so many ways. But despite the challenges, there's also a lot of good news out there to get you excited about the months ahead.
---
Heading out the door? Read this article on the new Outside+ app available now on iOS devices for members! Download the app.
Yeah, we get it. We feel the languishing effects of the past year, too. So we decided to go in search of some good news in the world outside, and it didn't take long to uncover all kinds of it. While we're stoked that many Americans are getting the COVID-19 vaccine and that some of our favorite summer outdoor pursuits are right around the corner, we dug even deeper to find more good things that came out of the past year. Like outdoor companies investing in new inclusion efforts, creative environmental developments, and scientific studies showing that 2020 actually made our brains stronger. And did we mention new research shows that wine and cheese are good for you? We hope this surprising list inspires you to seek joy and adventure this season. We can't wait to see you out there.
The Kids Are Alright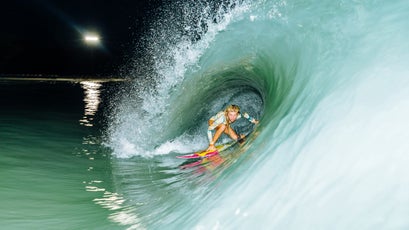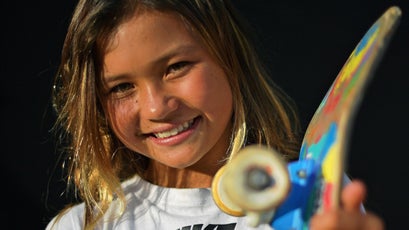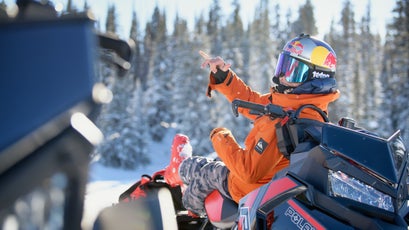 The coming generation of adventure athletes are already going big—very big. Erin Brooks is a 13-year-old surfing phenom notching impressive competition results and landing tricks that still elude many adult pros. Fourteen-year-old Jackson Dorian, son of legendary surfer Shane Dorian, is doing the same. Skier Kai Jones, 14, is sending backcountry cliffs, hucking road gaps, and is one of Red Bull's youngest sponsored athletes. At 12, skateboarder Sky Brown is a Nike athlete—and has her eye on the Olympics. And last fall, 17-year-old runner Tierney Wolfgram set a new junior marathon record, covering the distance in just 2:31:49. —Abigail Barronian
And Old-Timers Are Still Blowing Our Minds
Like 85-year-old Dale Sanders, who in October became the oldest person to complete the 48-mile Grand Canyon Rim-to-Rim-to-Rim route, with its almost 20,000 vertical feet of descents and climbs. —Kelsey Lindsey
Walls Are Coming Down
The North Face's new Explore Fund Council, led by Jimmy Chin and Lena Waithe, has big plans—and a big budget—to make the outdoors more inclusive By Kathy Karlo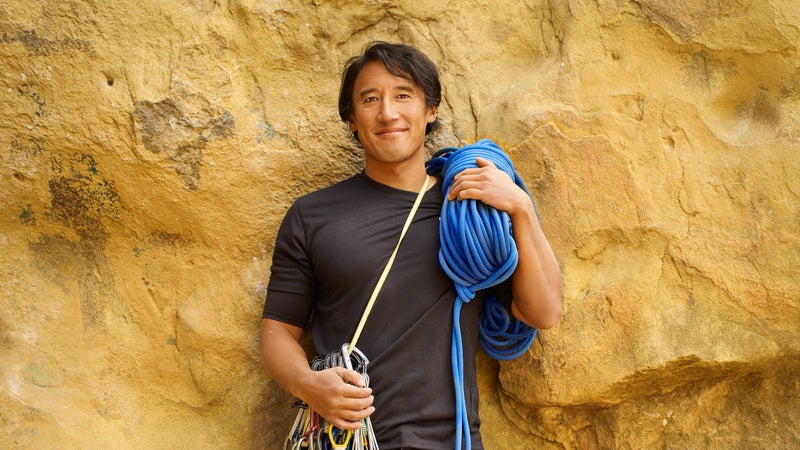 The Cubicle's Reign Is Over
Last year we discovered how easy it is to convert office jobs into remote ones, helping millions of Americans experience life without time-sucking commutes and inflexible work schedules. Of course, it also revealed the size of our digital divide. If we want to become truly untethered from office parks and be able to work from anywhere after the pandemic, we'll need high-speed internet to be just as available in rural and wilderness-adjacent areas as it is in urban ones. Enter Elon Musk. The tech visionary's company SpaceX launched a thousand low-Earth-orbit satellites to build Starlink, a network that will eventually beam high-speed internet from space to almost anywhere on the planet. Last fall the company rolled out a trial program, Better than Nothing Beta, to select locations in the U.S., Canada, and the UK, and starting this year, it aims to launch 100 new satellites per month to expand its territory. Even with limited reach, the technology is already making a difference. In the U.S., several rural school districts have begun pilot programs with Starlink to make remote learning more equitable for students without internet access at home. And last fall in Canada, Starlink successfully delivered broadband internet to a handful of First Nations communities that previously were forced to make do with slow service. For now, Starlink's $499 receivers, which according to the company are about the size of a pizza box, aren't portable enough to be vanlife-ready, but Musk has intimated that mobile units are a near-term goal. —Christopher Keyes
And You Can Keep Wearing Your Sweatpants
We all rediscovered comfortable apparel last year, and the outdoor industry was uniquely well positioned to outfit the work-from-home trend. Sales of leggings alone rose 21 percent in the U.S. in 2020. —Ariella Gintzler