Pride 2021: The Catalysts
A special 30-day series celebrating nonprofits working for LGBTQ+ inclusivity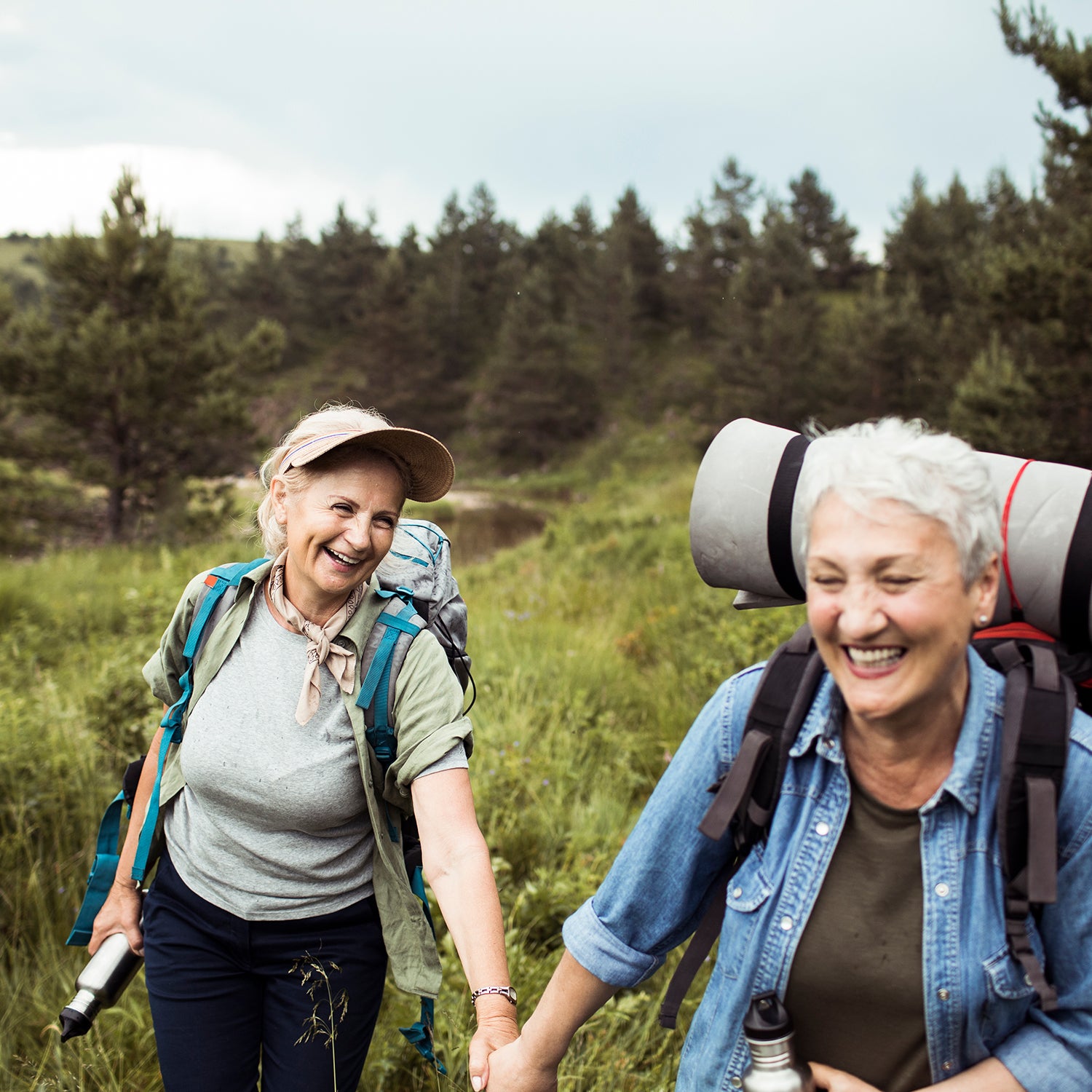 Geber86/iStock(Photo)
Heading out the door? Read this article on the new Outside+ app available now on iOS devices for members! Download the app.
Every day during Pride Month, Outside is celebrating a different non-profit organization making the outdoor, yoga, fitness, nutrition, endurance, and wellness communities more welcoming and affirming for LGBTQ+ participants. 
June 30: Front Runners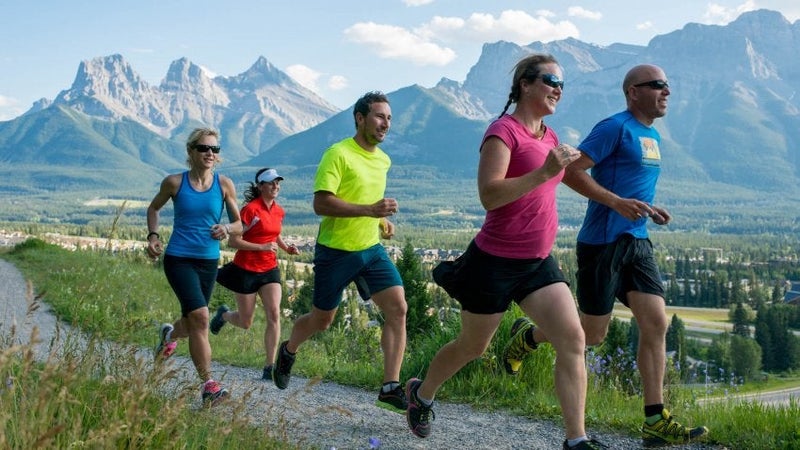 An international network of clubs and events for queer runners
Founded in 1974, just five years after the Stonewall Riots, Front Runners became an important part of building community in the early days of the gay rights movement. From the first chapter, which started in San Francisco as a way to bring LGBTQ+ runners together, Front Runners has grown into a truly international community that now boasts local groups across five continents, with 56 in the United States alone. And it's no longer just for runners. Many of the chapters welcome walkers, too.
You can join a local chapter by searching the international website for a Front Runner chapter near you. All chapters operate autonomously to best serve the unique needs of their communities, but a mainstay of the network is a calendar of regularly scheduled group runs. Some chapters also even organize large events, such as the San Diego chapter's Pride 5K, to raise money for local LGBTQ+ organizations. Don't see a chapter in your area? Reach out to a Front Runner regional representative to talk about how you can start one.
---
June 29: Yoga Forward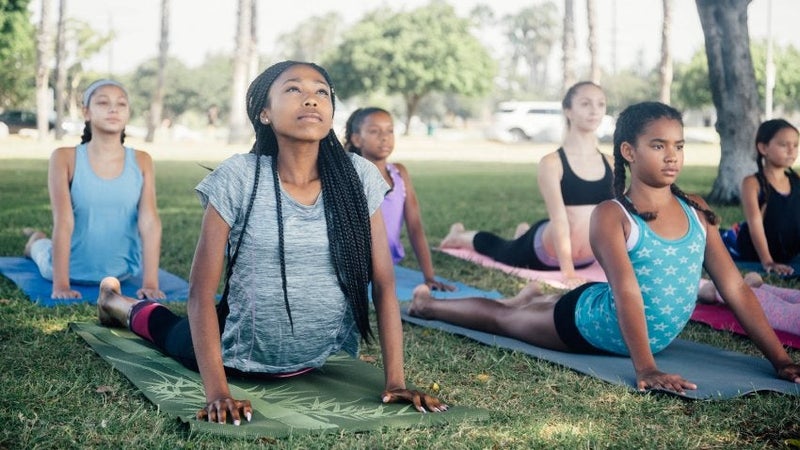 Using mindfulness and community to reduce suicide rates among LGBTQ+ youth
Yoga Forward is a Salt Lake City-based non-profit that shares yoga practices with "people who experience vulnerability or trauma at different points of their lives." This includes at-risk youth, LGBTQ+ folx, veterans, prisoners, and other underserved populations.
A key factor in the organization's focus on LGBTQ+ young people is the heartbreaking rate of suicide in this population: it's the leading cause of death for LGBTQ+ youth. In Yoga Forward's home state of Utah alone, suicide rates for youth ages 11-17 have tripled in the last decade (according to the Utah State Health Department), and LGBTQ+ youth are five times as likely to have attempted suicide compared to their heterosexual and cisgender peers.
To address this, Yoga Forward uses its cornerstone 200-hour teacher training as a way to diversify both who leads classes and how the instruction can support first-time LGBTQ+ participants and young people finding their path. There's also an Out Together yoga retreat designed to help closeted LGBTQ+ folx and their families navigate the coming out process in a safe environment.
Yoga Forward provides scholarships for these programs, which you support by donating here. 
---
June 28: Out Cycling's Fearless Flyers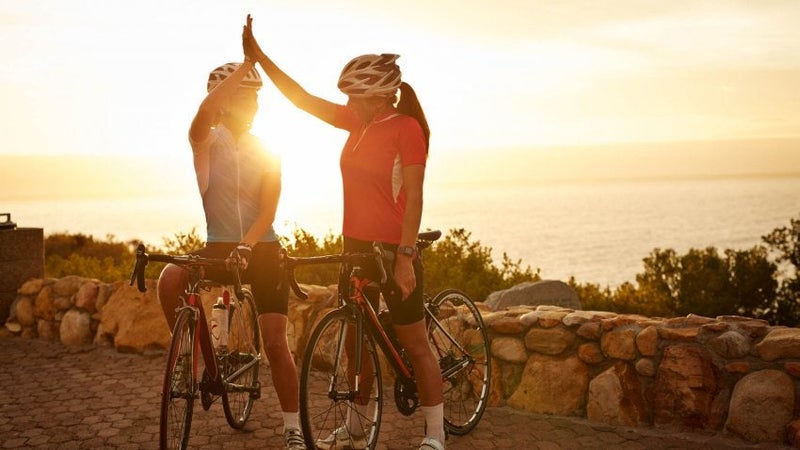 Using bikes to empower LGBTQ+ youth in New York City
Bikes are a means of conveyance, but time and again they've also proven their value as tools for change. Building on this legacy is Fearless Flyers, a program run by Out Cycling, a popular LGBTQ+ social group in the greater New York City metro area. Fearless Flyers works to combat isolation and promote overall well-being by promoting cycling for LGBTQ+ youth. Each group of young people (ages 16-25) participate in a ten-week training program designed to build cycling and leadership skills. There's also a strong bike-safety element in partnership with the New York Department of Transportation and Bike New York.
Program participants acquire the fitness and skills that help them advance from "never ever" to "let's keep going." The mentoring and community aspects also provide an important social support network to help combat the isolation felt by many LGBTQ+ youth.
Out Cycling also organizes group rides and events for adult LGBTQ+ cyclists. These events are categorized into easy rider, steady eddy, and speed freak, providing spaces for all kinds of cyclists, and are central to raising funds to support Fearless Flyers.
You can join Out Cycling here or donate directly to the Fearless Flyers program here.
---
June 27: Ski Buddies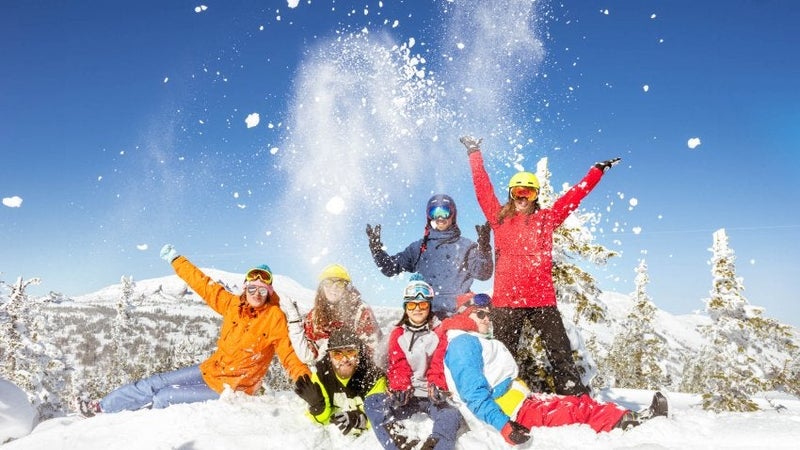 Creating safe spaces in the snow-covered peaks
Founded in 2001, Ski Buddies is a club for LGBTQ+ folx in the Northwest who enjoy snowsports. The group hosts regular community events and organizes get-togethers for all disciplines, including alpine, nordic, and backcountry skiing; snowboarding; and snowshoeing. Trips range from local one-day outings at Stevens Pass to international expeditions in the Alps. There are also social meet-ups and an online forum to share beta, talk about gear, and find partners for your next adventure.
Particularly exceptional among LGBTQ+ clubs, Ski Buddies is free to join, reducing barriers to finding your community in the mountains.
---
June 26: Basecamp Outdoor Jobs and More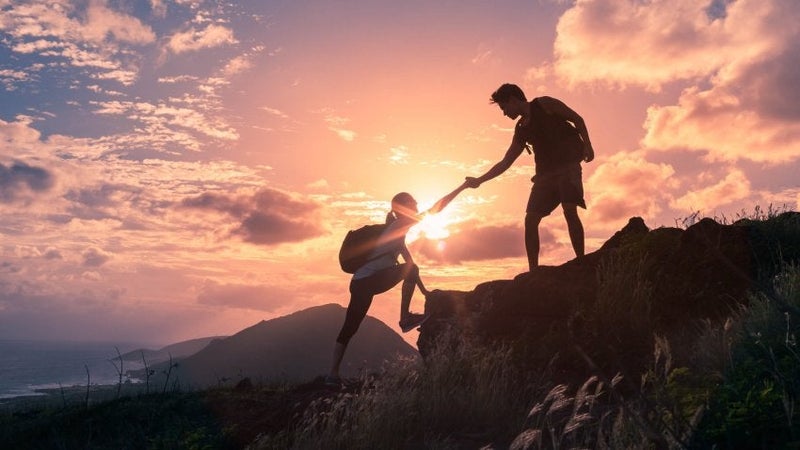 Your 25,000-person support network
Founded by longtime industry pro and former Outside magazine editor Ali Carr, Basecamp is an inclusive and welcoming Facebook group dedicated to being a resource for people currently working or seeking work in the outdoor community.
While not specifically targeted to LBGTQ+ communities, Basecamp takes inclusion seriously. Carr and her business partner, Jenna Celmer, have compiled a clear action plan and steps they take to foster an inclusive community and make sure that under-represented folx feel comfortable being visible. As a result, it's common to see pride flags and emojis in photos and posts, with members openly discussing their identities. Queer voices are often celebrated and uplifted by Carr and Celmer directly.
Whether you're just starting your career in the outdoor industry or you're a seasoned pro looking to expand your network, Basecamp is an incredible resource for you to celebrate not only your professional accomplishments but your authentic self. Join the Facebook community here. Not on Facebook? Sign up for the newsletter to stay plugged in. 
---
June 25: In Solidarity Project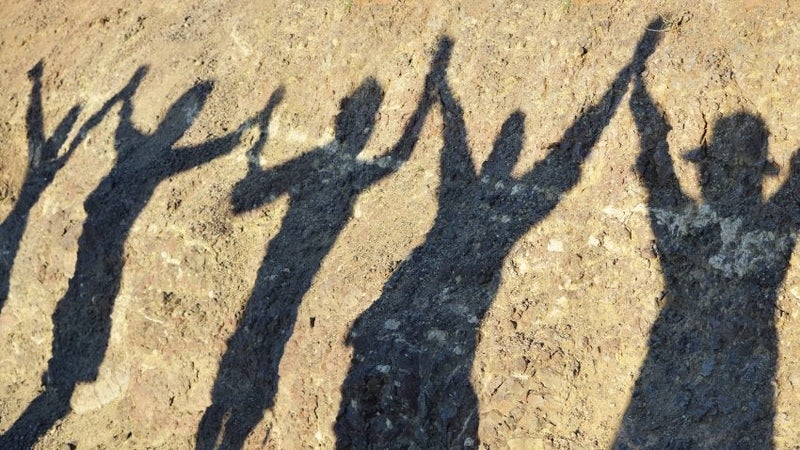 Building a more diverse outdoor community and highlighting inclusive employers
Searching for a job as an out member of the LGBTQ+ community can be incredibly intimidating. Anxieties and questions linger about sharing your identity: Will it negatively impact your chances of getting a job? Will prospective teammates be accepting? This adds a whole new level of stress and anxiety to the alreadty tense process of finding your next job or breaking into a new industry.
The In Solidarity Project was founded by DEI pioneer Teresa Baker to build a more inclusive and diverse outdoor industry. In Solidarity boldly declares that "we are the new outdoor industry," and that now is the "time to elevate people of color and other marginalized identities." Its work starts with a CEO diversity pledge that outlines steps companies need to take to build more inclusive and equitable companies. The pledge partners companies with advocates and consultants who can help them achieve those goals.
For new job seekers, In Solidarity's job board is for all under-represented job seekers looking for work in the outdoor and travel industries. Brands that are posting to this board are proactively seeking diverse candidates, and many are doing the work to build inclusive company cultures.
---
June 24: Gay Games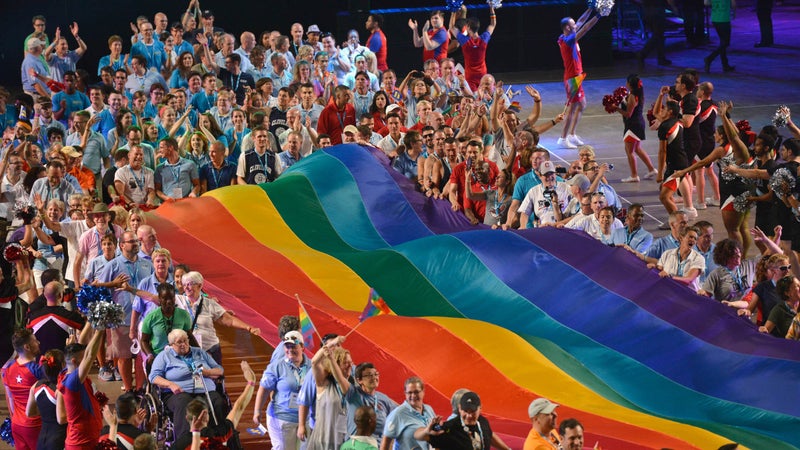 Like the Olympics, but more inclusive
The Olympics have a checkered history when it comes to welcoming and celebrating LGBTQ+ athletes. Some sports are inclusive and have been for decades; others remain closed. Some nations (think Russia in 2014) are actively hostile, with anti-gay laws on the books that exclude and endanger athletes. And of course trans and gender non-conforming competitors continue to fight policies biased against them.
The Gay Games were founded in 1982 by decathlete Dr. Tom Wadellis as an antidote to this problem. For 30 years, they have celebrated diversity and inclusion while conducting competition at a high international level. Like the Olympics, the Gay Games occur every four years and rotate locations. The inaugural Games occurred in San Francisco and have since traveled the globe, landing in cities such as Paris, Sydney, and Vancouver. Past Games have hosted more than 10,000 athletes from all over the world, who compete in 36 sports including swimming, track and field, trail running, soccer, rugby, racket sports, and sailing. In November 2022, the Gay Games will take place in Hong Kong. You can register, donate, or volunteer here.
---
June 23: LGBT SportSafe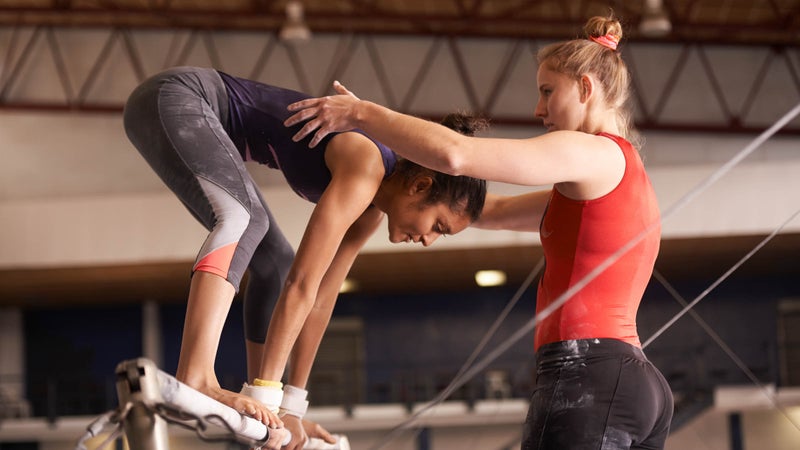 Educating coaches and administrators to increase inclusivity in sports
It's no secret that the culture of sports can be at times hostile to LGBTQ+ athletes. In a recent report, LGBT SportSafe shared disturbing proof: the organization's survey found that 85 percent of queer athletes have experienced slurs; 70 percent say that homophobia is worse in sports than society; and 84 percent say they have witnessed or experienced instances of homophobia. LGBT SportSafe is working to change that through education, and by certifying institutions with sports teams as safe for LGBTQ+ participants.
LGBT SportSafe uses a unique three-part model built around programming, policy, and public awareness to foster a sense of belonging in organized sports. It builds goals around these three pillars, focusing on designing inclusive policies for athletes, training coaches and administrators, and creating public-facing campaigns to promote public awareness around the experiences of LGBTQ+ athletes. These goals are then used as benchmarks to encourage organizations to implement inclusive strategies. Organizations then receive bronze, silver, or gold medallions highlighting their progress.
LGBT SportSafe works with a range of institutions from local youth organizations through Division 1 collegiate athletics. It currently has a number of well-known colleges and conferences participating in its program, including the University of Oregon and the University of Colorado. You can use the organization's toolkit to encourage athletic organizations in your area to get certified.
---
June 22: Pull for Pride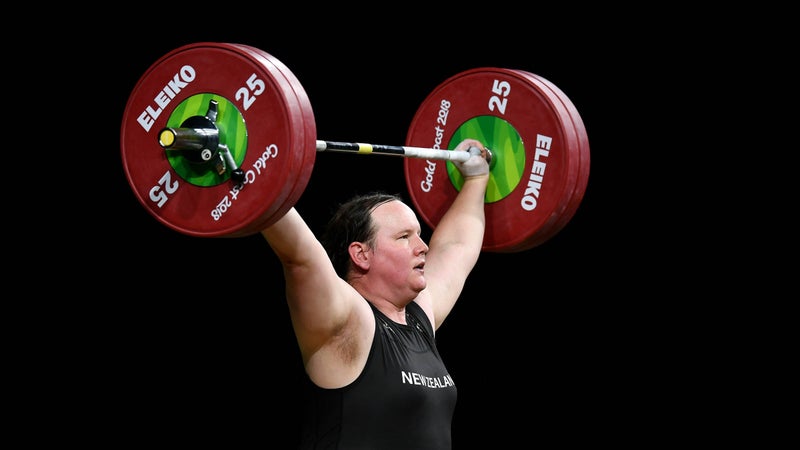 Supporting trans powerlifters
Yesterday's historic selection of New Zealander Laurel Hubbard to compete in the Tokyo Olympic affirms the advocacy work that Pull for Pride is doing. That's because Hubbard will become the first out trans woman to compete in the games when she participates in the powerlifting events. Her inclusion in the Games is a watershed moment for trans inclusion in sports, not just because she's competing at the highest amateur level, but also because she is representing and backed by an entire country.
Here in the United States, Pull for Pride has been fighting for this same level of inclusion in strength sports such as powerlifting. The organization came to life in response to the 2019 decision by USA Powerlifting (USAPL) to ban trans individuals from competing in the division consistent with their gender identity. Pull for Pride is working to rally athletes and state organizations to draft a policy that is consistent with current IOC standards. So far, USAPL has rejected this effort, which means that the Olympic opportunity available to Kiwi athletes is not provided to Americans.
Pull for Pride has also created the Share the Platform grant program, which directly funds gym memberships and gear for transgender, gender non-conforming, non-binary, and intersex athletes who need assistance to participate in strength sports. You can contribute to the grant here.
---
June 21: Get Out and Trek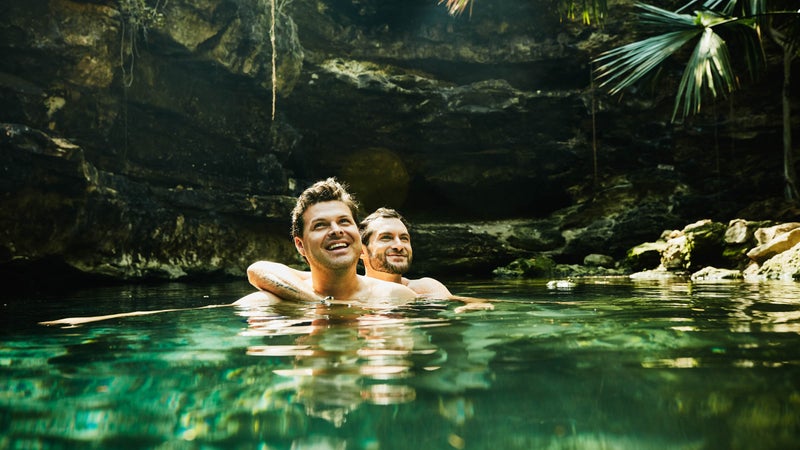 Introducing the Outdoor Equality Index
Get Out and Trek started as a community group and advocacy organization to lead adventures for LGBTQ+ outdoor enthusiasts all over North America. Its members continue to carry out that mission, but the group has also launched a unique and important initiative with its Outdoor Equality Index (OEI), which tracks how outdoor brands are engaging with the LGBTQ+ community.
The OEI is an annual survey that strives to provide "transparency on the outdoor industry's engagement with the LGBTQ+ community," with the aim that the industry will use this data to drive strategies around authentic engagement with the queer community—and not just because the LGBTQ+ community represents $1.3 trillion in spending power that has largely been overlooked.
The inaugural survey closed in May, and findings will be released soon. Major brands such as REI and Patagonia participated, as did nonprofits like American Hiking Society. You can find out more about the OEI and support it here.
---
June 20: The Out Foundation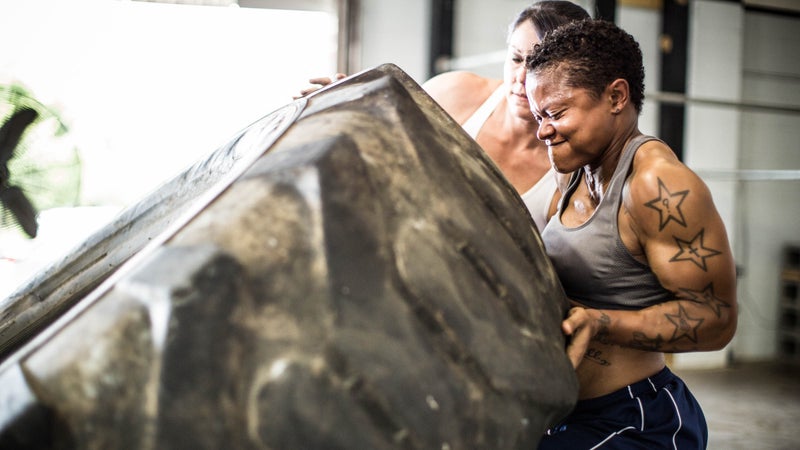 Creating a more inclusive and diverse fitness experience
Fairly or unfairly, many gyms and Crossfit studios have a reputation for competitive, macho-minded aggression. That perception keeps people from accessing resources that help them get healthy and find community. The Out Foundation aims to change that reality.
The foundation's mission is to "remove the barriers that block LGBTQ+ individuals' access and participation in fitness, health, and wellness, ensuring their success." One of its most generous and notable programs is Out Athlete, which funds one year of Crossfit memberships for young LGBTQ+ people. Beyond the membership, the Out Foundation also provides aspiring fitness enthusiasts with weekly goals, nutrition counseling, and even apparel discounts. The Out Foundation spends roughly $4,665 to support each participant. You can donate here.
Another unique initiative is the Out Athletics program, which hosts inclusive workouts at fitness facilities around the globe. Every workout is designed to engage all participants whether novice or professional. You can find a workout here.
---
June 19: Trans Yoga Teacher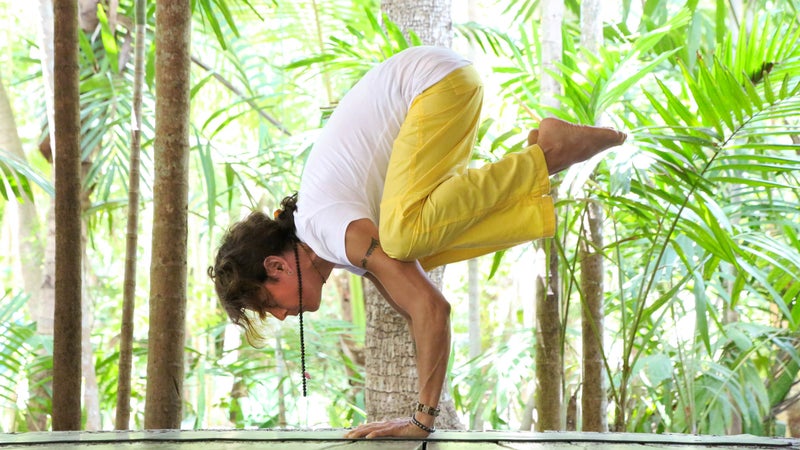 Creating body-positive safe spaces for LGBTQ+ folx in yoga
Walking into a yoga studio for the first time can be very intimidating. You tend to see fit people in stylish yoga attire, and everybody seems to know the routine and lingo except you. What is meant for relaxation and mindfulness becomes an anxiety-producing event. This is especially true for queer and trans folx.
Allé, a trans yogi, aims to change that with Trans Yoga Teacher, which offers body-positive and queer-friendly spaces within yoga. Classes are beginner-friendly and often focus on meditation for restoration and healing. Not only do they teach classes in person and online, but they also host trainings to work with yoga studios and foster trans-inclusive spaces.
Because many in the LGBTQ+ face additional financial hardships, whether from job discrimination or medical costs for gender-affirming care, Allé is raising funds to underwrite participation in their classes. Find out more here.
---
June 18: Unlikely Hikers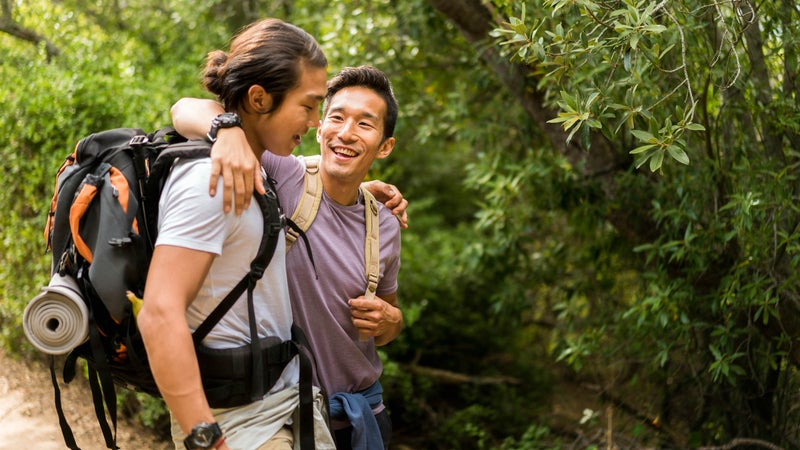 Redefining who is "outdoorsy"
Unlikely Hikers is a group that exists to challenge the extremely narrow public perception of who is outdoorsy. An Instagram community in the virtual world with in-person group hikes, it defines itself as "a diverse, anti-racist, body-liberating outdoor community featuring the underrepresented outdoorsperson."
Founded by Jenny Bruso, Unlikely Hikers does much more than just offer group hikes. With Bruso's leadership and support from Gregory Packs, the group created the first-ever line of plus-size backpacks to ensure that all bodies can hike and enjoy the outdoors with the gear they need. Bruso has also been a vocal advocate for activewear that is both fashionable and available for all body sizes and types. There's even a collab hiking boot with Merrell that's available in a wide range of sizes and widths.
Unlikely Hikers also has a podcast that provides a platform for those often not heard from in the outdoor space. Support the mission and join the group by following along on Instagram or donating here. 
---
June 17: Queer Nature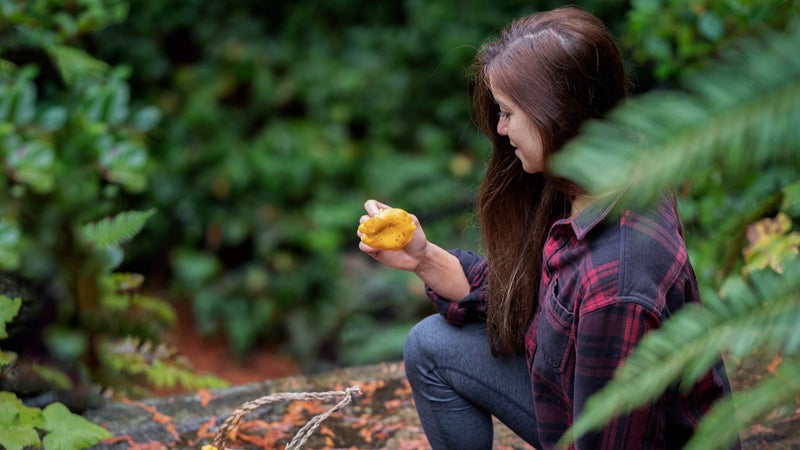 Mentoring, healing, and workshops in natural skills
Indigenous cultures have a long history of celebrating queer and gender non-conforming members of their community. These individuals are often viewed as community leaders and looked to for their wisdom and ability to offer perspectives from both the masculine and feminine points of view.
Founded by Pınar and So Sinopoulos-Lloyd, Queer Nature draws on this rich indigenous history of celebrating and uplifting queer voices. It aims to create "ecological awareness and place-based skills as vital and often overlooked parts of the healing and wholing of populations who have been marginalized and even represented as 'unnatural.'"
The focus is less on outdoor recreation, as these activities are often not safe spaces for LGBTQ+ individuals. Instead, the group bases its curriculum on naturalist knowledge, wilderness and survival skills, crafts, and other nature-centered skills as a way to reclaim the outdoors for queer folx. Workshops take place in the Mountain West and Pacific Northwest.
You can donate to support Queer Nature's efforts here.
---
June 16: LGBTQ+ Outdoors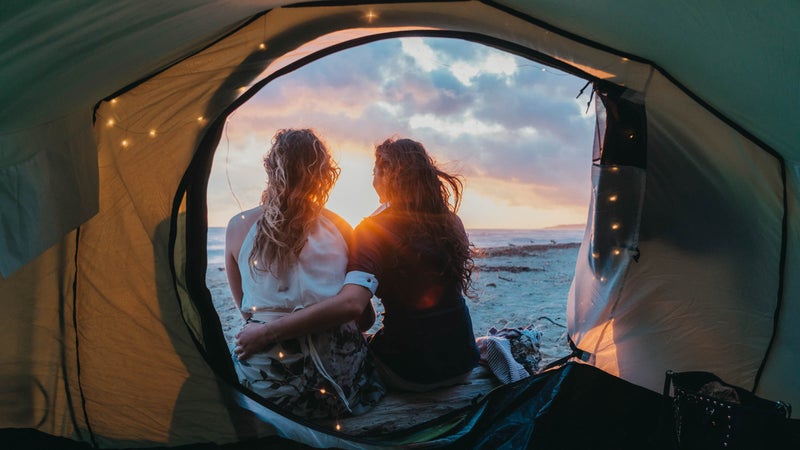 A one-stop shop for everything LGBTQ+ and the outdoors
From an outdoor festival, to how-to videos, to a comprehensive guide to LBGTQ+ campgrounds and guiding outfits, LGBTQ+ Outdoors is a great online resource when planning your next road trip or adventure. If there's an event or festival you don't want to miss, you'll find it here.
Case in point: this September, the largest LGBTQ+ campground in Texas, the Rainbow Ranch, will host LGBTQ+ Outdoorfest. The festival packs all the fun of a summer camp for adults into one weekend, offering workshops on everything from nature photography and fly fishing to birding and archery. Other events include family dinners, bonfires, yoga, and fireside chats with guides and instructors.
Throughout the rest of the year, LGBTQ+ Outdoors is a treasure trove of content for members of the queer community looking to get into the outdoors. LGBTQ+ Live hosts conversations around everything from being gay parents in the outdoors to what it is like to come out as a wilderness guide.
To get notified about new stories and events, sign up for the newsletter here. 
---
June 15: OUTrun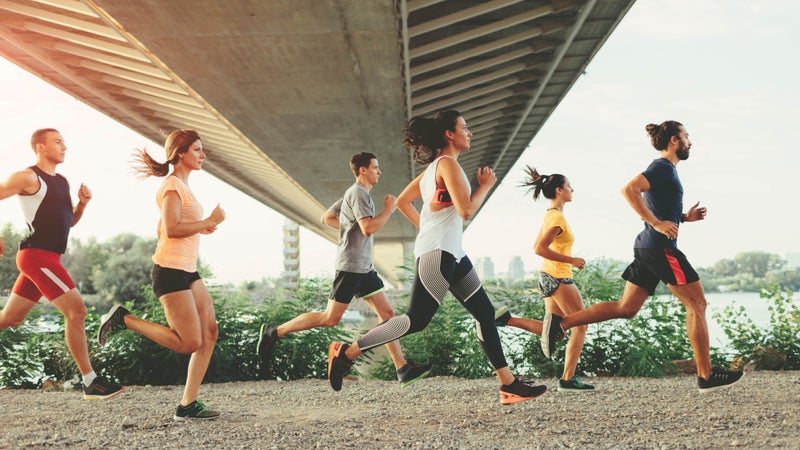 Building a nationwide network for LGBTQ+ runners
Since the first jogger laced up their first pair of Nikes, there have been three consistent barriers that keep people from running: weather, safety, and lack of community. Denver-based OUTrun can't make the sun shine, but it is working hard at solving the other two issues by creating running meet-ups where LGBTQ+ runners feel welcome, safe, and supported as they find their way in the sport.
OUTrun was co-founded by professional runners and LGBTQ+ couple Addie Bracy and Corey Conner, who found confidence in their own identities through running. They were inspired to create the organization to provide other queer runners this same empowering space. A growing national network of ambassadors serves as community organizers, coordinating group runs, and serving as a resource for fellow LGBTQ+ athletes.
The website inspires direct outreach from runner to runner, as well as connections to the individual ambassadors. You can also get involved by reaching out directly to info@outrunning.org.
---
June 14: RIDE Group
Creating a cycling community where people can simply be themselves
Founded by trans athlete and longtime cycling industry pro Molly Cameron, Riders Inspiring Diversity and Equality (RIDE) is a newly formed organization that aims to become a leading resource for the cycling industry to build a more inclusive culture for the LGBTQ+ community.
In addition to Cameron, RIDE's team includes lawyer and DEI expert Christine Kalkschmid, professor and ethics expert Dr. Cara Gillis, and organizer and policy expert Vivian Satterfield. Drawing from their collective expertise, RIDE will work with with the outdoor sports industry to break down barriers for LGBTQ+ athletes through education, training, assessments, and the development and implementation of strategic action plans.
Right now, RIDE is seeking funds to set itself up for long-term success. Lend your support here.
---
June 13: OUTVentures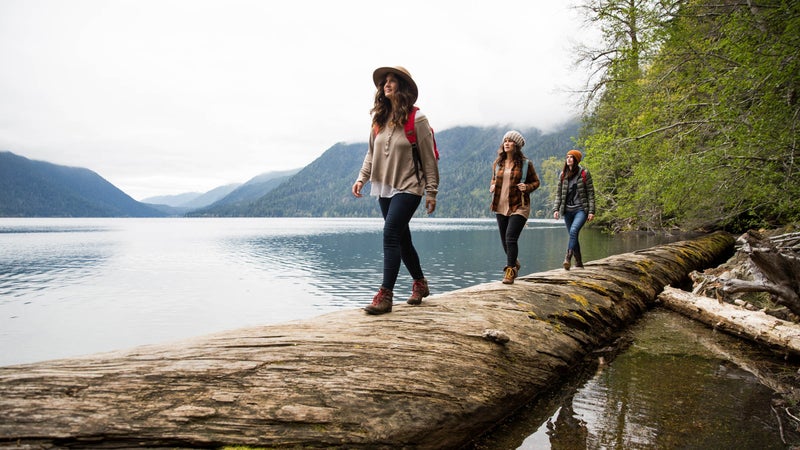 Providing LGBTQ+ hiking, camping, and outdoor adventures in the Pacific Northwest
Started by Ed Ferguson in 1994 to meet an obvious need for adventure programming unique to queer outdoor folx, OUTVentures is one of the pioneering organizations in the LGBTQ+ outdoor world.
Its mission is to "promote a positive attitude, exemplary values, service, health, and social equality through outdoor recreation." By creating a safe space for like-minded and queer-identifying enthusiasts, OUTVentures hopes to inspire others to set out into the wide, wild world as their authentic selves.
With trips ranging across the Pacific Northwest, OUTVentures leads everything from day hikes, to camping trips, to whitewater rafting. The adventures are free or low-cost to members. Join here to get in on the fun.
---
June 12: Wild Diversity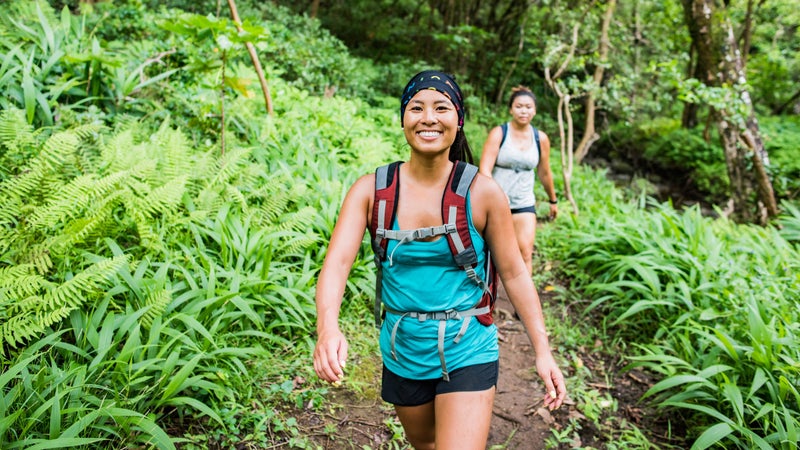 Fostering leadership and stewardship of our natural places in LBGTQ+ and BIPOC communities
Making the outdoors a more welcoming place for queer adventurers is critically important, but to create real and lasting change we also need to develop a generation of leaders and teachers who represent a broader slice of the trail-going world. Wild Diversity is working to create opportunities for BIPOC and LGBTQ+ outdoor enthusiasts to step into leadership by hosting events and educational workshops that build knowledge, confidence, and stewardship skills.
Serving the greater Portland, Oregon, area, Wild Diversity was founded by Mercy M'fon Shammah. She brings 15 years of community-building and education experience, which helped her see that outdoor organizations should not simply welcome BIPOC and LGBTQ+ folx, but enable them to thrive and lead. To this end, Wild Diversity runs programs ranging from youth ecology classes to birding, paddling, and backpacking trips. You can donate here to help keep costs of these programs low or free. Your contributions will go towards costs such as permits or gear purchases.
---
June 11: Diversify Outdoors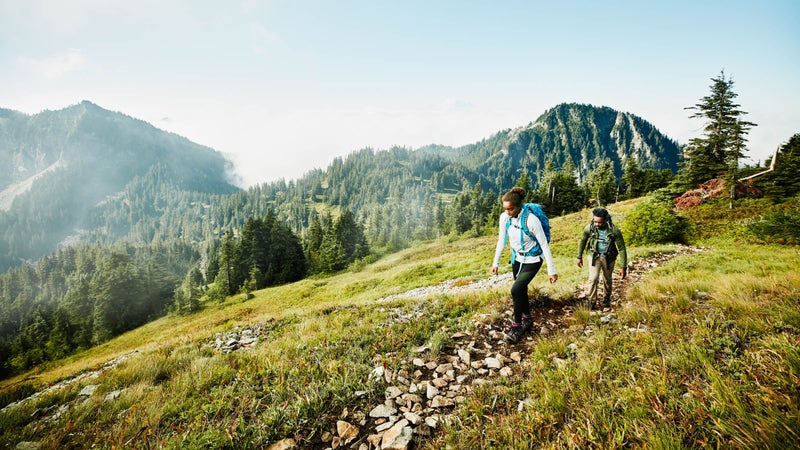 Working for intersectional inclusion on every trail
If you know the history of Pride Month, you know that a seminal moment took place in June 1969 with the so-called Stonewall Riots, an uprising by patrons and fans of the Stonewall Inn, a prominent gay bar in New York City, in reaction to repeated police raids. At the time, it was illegal for people to wear clothes of the opposite gender, so trans and gender non-conforming members of the community experienced heavy targeting by the police.
Many credit a Black trans woman, Marsha P. Johnson, as the leader of the Stonewall Inn protest. Without her, Pride as we know it might not exist today, which means we can't talk about Pride without talking about all under-represented communities. This is where Diversify Outdoors comes in.
Founded by Danielle Williams, who also started the influential Melanin Basecamp publication, Diversify Outdoors is a collective of storytellers, athletes, activists, and entrepreneurs dedicated to promoting diversity in the outdoors, where BIPOC, LGBTQ+, and other under-represented identities have traditionally been marginalized. The group accomplishes this through education, a CEO pledge, and storytelling.
Check out this resource page for actions you can take today to help make the outdoors a more diverse and inclusive space, including ideas for how to be an ally and how to diversify your social feeds (hint: follow community leaders listed on the connect page). You can also sign up for their newsletter to get regular updates and resources.
---
June 10: Capital Climbers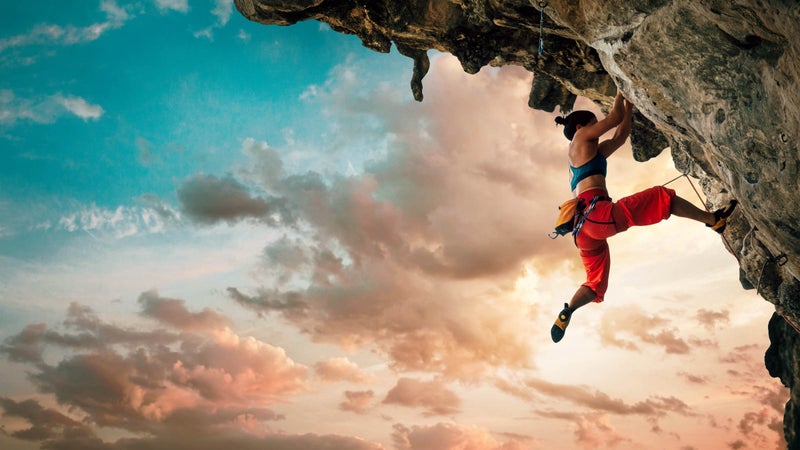 Meet-ups for LGBTQ+ climbers
Starting a new sport can be intimidating, what with all the new gear, new terminology, and new skills. On top of that, for climbing, there's also the social anxiety of finding and meeting new climbing partners. For many in the LGBTQ+ community, it's intimidating to walk into that climbing gym or up to the local crag for the first time, which is why a support network like Capital Climbers is so valuable.
Serving the greater DC metro area, Capital Climbers works to foster community and provide mentorship to new and veteran climbers alike. They offer gym meet-ups at Earth Treks in Arlington, Virginia, and Rockville, Maryland, as well as Sport Rock in Alexandria, Virginia. They also organize meet-ups at crags across the Mid-Atlantic for all ability levels.
You can join the Capital Climbers community on Facebook to see where they will be climbing next. And if you're not in the DC area, check out these other similar groups: Quick Climb in Boston, Massachusetts; Queer Crush at Touchstone locations in California; CRUX Climbing in New York; and LGBTQ+ Climbing Nights at Petra Cliffs in Burlington, Vermont.
Note: Many in-person events were on pause for COVID but are restarting as states begin to safely ease restrictions. 
---
June 9: Venture Out Project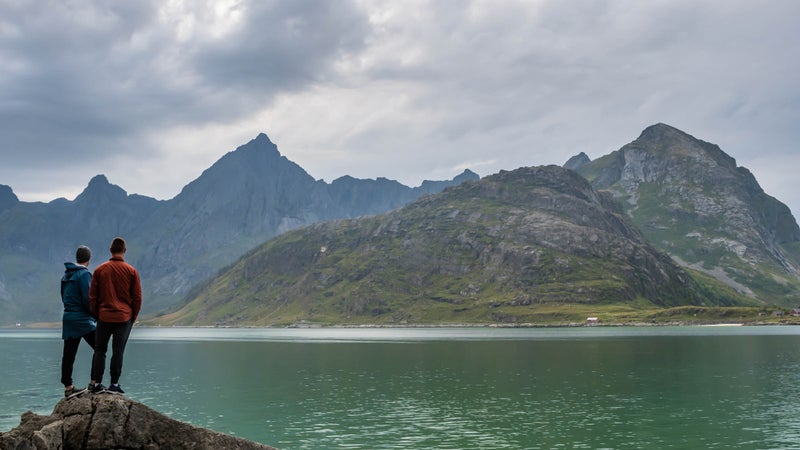 Pioneers in creating LGBTQ+ spaces outside
No guide to outdoor-oriented LGBTQ+ resources and organizations is complete without the Venture Out Project. Founded by Perry Cohen in 2014, Venture Out is a true pioneer in creating safe spaces for queer folx in the outdoors.
Venture Out has a twofold mission. First, it offers experiences for LGBTQ+ outdoor enthusiasts, ranging from day hikes to wilderness backpacking, whitewater rafting, and service-oriented trips in national parks. Second, it works directly with organizations, businesses, and schools on workshops that build welcoming and identity-affirming environments for LGBTQ+ individuals in outdoor settings. Venture Out has led training sessions with industry leaders such as REI, Eddie Bauer, and Marmot.
You can get involved by attending one of their day hikes, signing up for one of their trips, or working with them on leading a workshop at your place of work.
---
June 8: Brave Trails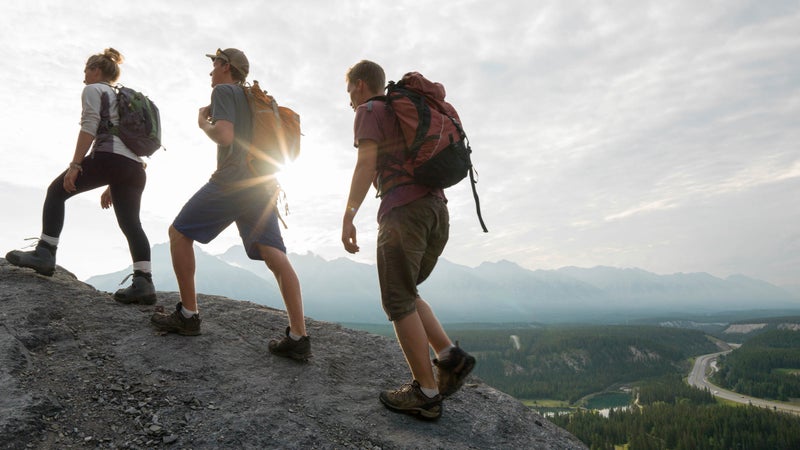 Summer camp for LGBTQ+ youth
There is a special magic that comes with traveling as a young person. It gives you the space to truly discover, explore, and find yourself—and to learn from others from different backgrounds. For many of us, that first away-from-home experience is summer camp. And now LGBTQ+ teens have an option to enjoy a transformational experience in the great outdoors with other queer kids and counselors, thanks to Brave Trails' summer camp.
Brave Trails is the epitome of a safe space. With two locations in the forests of California and Maryland, this residential camp hosts kids for one week with hand-picked volunteer staff who are there to be mentors and provide leadership opportunities for LGBTQ+ youth. Cultivating independence and celebrating identities, Brave Trails is an LGBTQ+ centered space where pronouns are respected and facilities are genderless.
Brave Trails also provides financial assistance to campers in need, which is where you can support. You can donate here. Or, if you know a young person who may want to attend, they can join the waitlist for any last-minute summer 2021 slots that open up.
Looking for other outdoorsy summer camps for LGBTQ+ youth? Check out Camp Outright  (VT), Camp Aranu'tiq (NH), Camp Ten Trees (WA), Camp OUTdoors (AZ), and Camp Lilac (OH).
---
June 7: Stamina Racing Collective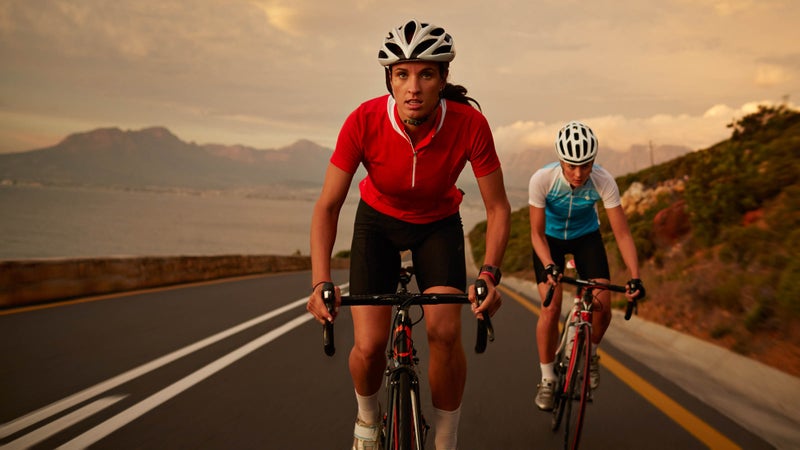 Building a better cycling community
Founded in 2020 in Minneapolis, Stamina Racing Collective is a non-profit FTW (femme, trans, women) cycling team competing in road, gravel, cyclocross, and mountain biking. Currently, just 15 percent of USA Cycling registered competitors are women, and even fewer identify as BIPOC (estimates put this number between 8 and 10 percent). To address this, Stamina Racing Collective brings a three-tiered approach of mentorship, accessibility, and community development to break down barriers that often lead to the exclusion of these groups.
Actions include everything from covering start-up costs of racing, with a specific focus on BIPOC and LGBTQ+ communities, to publishing reports on factors that limit participation from under-represented communities, to consulting with race promoters to implement more inclusive policies at events. Through its efforts, Stamina has become a leading advocate for systemic change in biking racing. To support the organization both on and off the course, you can donate to Stamina here.
---
June 6: Transathlete.com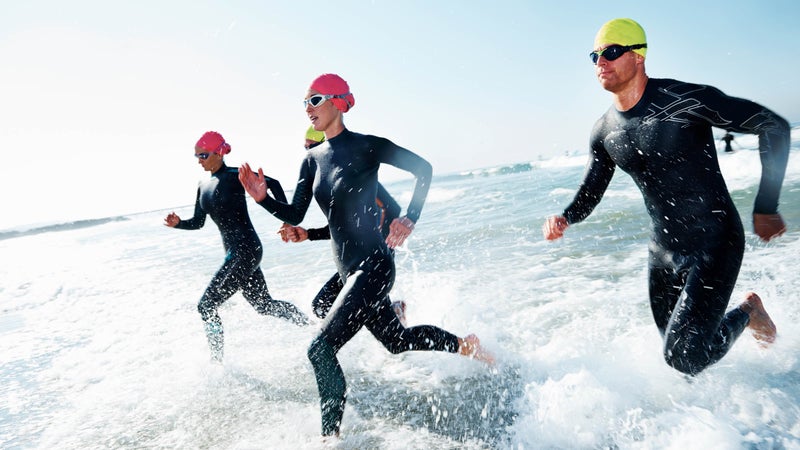 Resources and actions to support trans athletes
Launched by groundbreaking athlete Chris Mosier, Transathlete.com is a one-stop shop for information on trans inclusion in sports. A trans man and accomplished triathlete, Mosier has broken down many barriers. He was a primary driver of change to the IOC standards regarding inclusivity in competition, and in 2015 he became the first trans man to compete against cis men in a world championship race. He's the first known transgender athlete to compete in the Olympic trials, and he's even graced the pages of ESPN's Body Issue.
When not competing, Chris is an outspoken advocate for trans inclusion in sports, and Transathlete.com has aggregated information for athletes and allies alike. The website offers everything from a glossary of terms to know to a state-by-state breakdown of policies for trans participation in sports.
Looking to take action? Visit the site's action page to view the status of discriminatory legislation across the country and learn what you can do to help defeat these bills.
---
June 5: PFLAG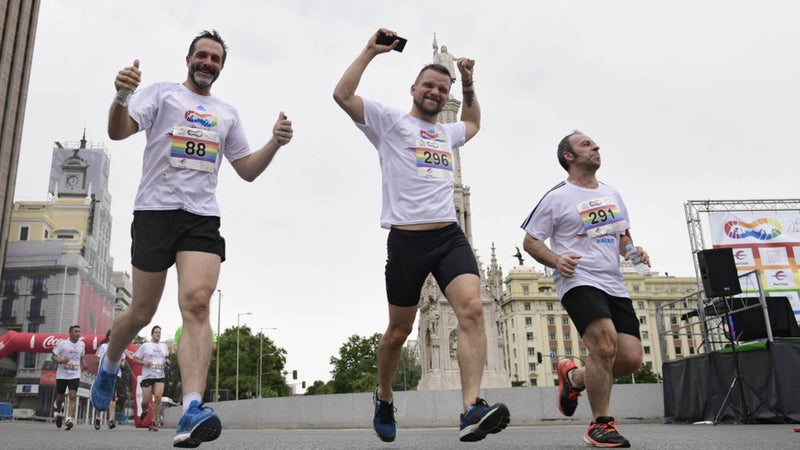 The tools you need to be an ally to LGBTQ+ friends in the outdoor and wellness communities
Are you a parent, friend, or co-worker of a queer hiker, cyclist, yoga teacher, or fitness instructor? Have you heard their stories of feeling marginalized, excluded, or worse in settings that should be open and welcoming to all? Then PFLAG is for you.
Allyship is essential to making all sports and outdoor spaces welcoming and inclusive. The first and largest organization of its kind, PFLAG was founded to serve LGBTQ+ folx along with their parents, families, and friends. It doesn't operate exclusively in the outdoor space, but it does offer a ton of incredible resources for people who are looking to be allies, as well as resources for those looking to come out of the closet. Being an ally isn't about being political, but it is about creating a space that is safe and welcoming for identities that may be different than yours. Allies take the burden off of under-represented communities to advocate for themselves, which is important whether you're at the trailhead, in a yoga studio, or working an outdoor industry tradeshow. In spaces such as these, creating an environment where LGBTQ+ people can feel comfortable being their authentic selves will lift up the whole community. Start your ally journey, or learn new ways that you can be an even more effective ally, here.
---
June 4: Human Rights Campaign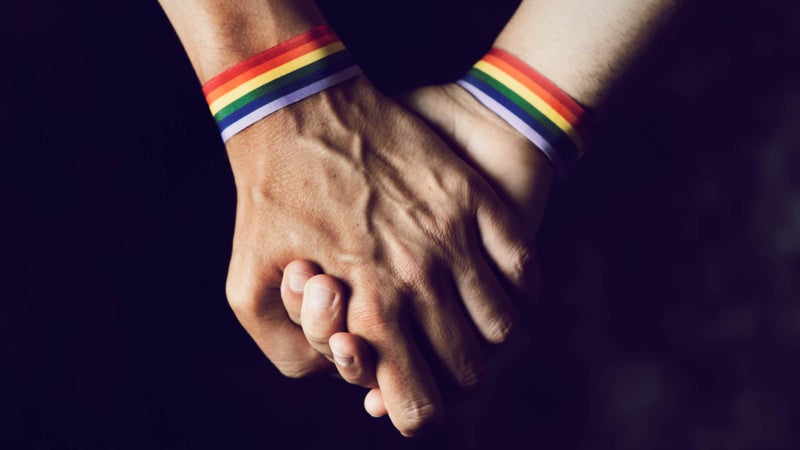 Fighting for policy change at the national level
If you're looking to become an ally of the LGBTQ+ community, the best place to start is the Human Rights Campaign (HRC). Founded in 1980 and boasting more than three million members, HRC is the nation's leading advocacy organization for queer Americans. During its history, HRC has played a major role in repealing "Don't Ask, Don't Tell," making marriage equality the law of the land, and other initiatives.
Even in 2021, federal law still does not protect people from discrimination based on sexual orientation or gender identity. Many of our favorite places to recreate operate under state and local policies that proactively discriminate against members of the LGBTQ+ community, reducing access and sense of belonging for the queer community. Right now, advocates in Congress are working to pass the the Equality Act to ensure that LGBTQ+ folx are legally protected from discrimination in the workplace, housing market, financial institutions, education, and even in sports. The bill is currently stalled in the Senate. Here are four easy actions you can take right now to help get it passed.
---
June 3: Pride Rides VT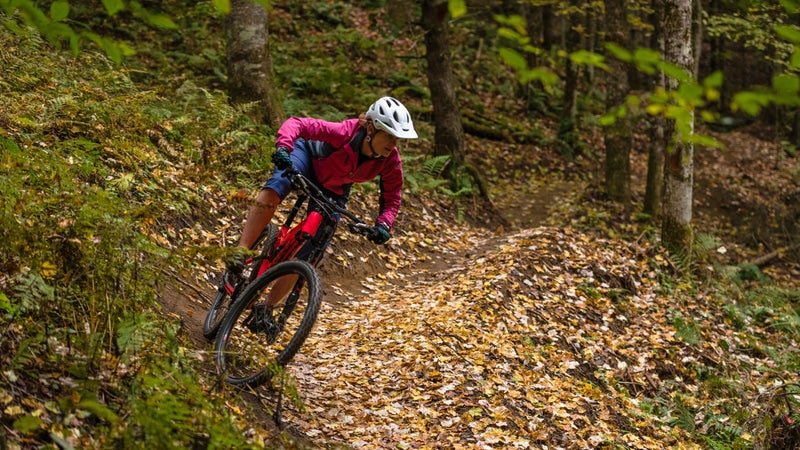 Building community and welcoming new riders
Rock gardens, babyheads, downed logs… mountain biking is a really tough sport for a newbie to master. Now imagine riding your first singletrack while also being the only queer rider in the crew. It can be a big challenge, especially in a rural community where support systems don't always exist.
That's why organizations like Pride Rides VT are so important. They create space for under-represented communities to network, learn from one another, gain strength, and—yes—endo together. And this is essential in driving participation within the sports we love.
Founded by professional bike mechanic and trail advocate Kris Hunt, Pride Rides serves as a safe and welcoming opportunity for members of the LGBTQ+ community and allies to ride mountain bikes together. In addition to monthly meet-ups, Pride Rides VT leads critical mass rides in the state capital, sponsors an entry-level race team, and hosts skills clinics in partnership with Stowe Mountain Bike Academy to help queer riders progress.
Pride Rides VT is currently seeking $15,000 in donations to build a fleet of mountain bikes to help get more new riders into the sport. You can contribute here.
---
June 2: Pride 5k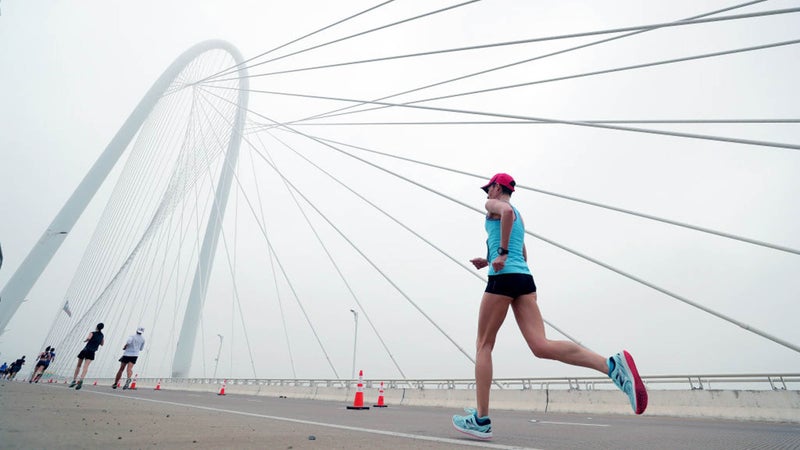 Running to promote mental health and safety of the LGBTQ+ community
Founded by nonbinary runner Nikki Hiltz, the Pride 5k is a virtual event to raise money for the Trevor Project. Hiltz is a six-time All-American collegiate athlete who came out as a lesbian in 2014 and non-binary this past March.
All proceeds of the virtual race, which attracted thousands of runners last year, are donated to the Trevor Project. Founded in 1998, the Trevor Project provides essential resources to the LBGTQ+ community, including guides on coming out and suicide prevention. The organization conducts important research and advocacy that is essential to saving the lives of those in the LBGTQ+ community.
A recent Trevor Project study found that 42 percent of LGBTQ youth seriously considered attempting suicide in the past year, including more than half of transgender and nonbinary youth. Oftentimes this is due to harassment and bullying, or even discriminatory policies and laws that target LGBTQ+ youth.
Sign up here for the Pride 5k, which takes place on July 17, or donate directly to the Trevor Project here.
---
June 1: Athlete Ally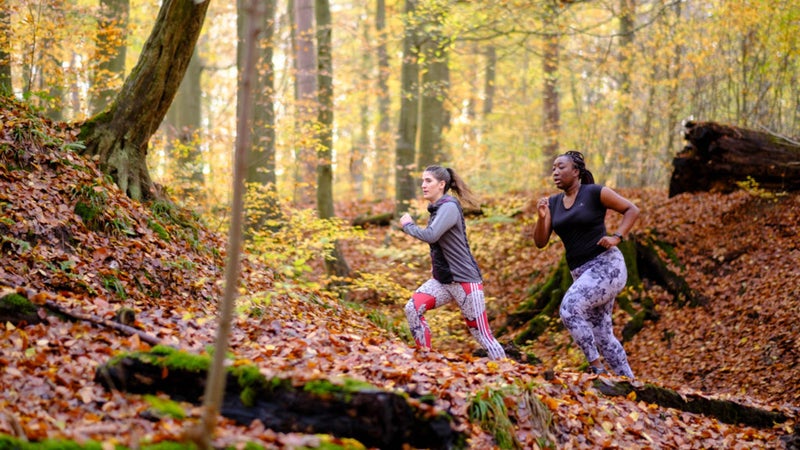 Advocates for equal access in all sports
For many in the LGBTQ+ community, access to sports isn't guaranteed. Thirty-two states have passed or introduced legislation that bans participation. Elsewhere, hostile coaches and locker room environments turn away LGBTQ+ athletes, denying them the opportunity to enjoy the sports they love and benefit from the fitness, community, and other benefits inherent in an active lifestyle.
Athlete Ally is the leading voice for LGBTQ+ people in sports. Its initiatives include organizing training for coaches and teams on how to create safe spaces for LGBTQ+ athletes; commissioning studies to understand the unique barriers LGBTQ+ people in sports face; and rallying the sports community to fight back against discriminatory bills that would restrict access and limit participation.
Join the Athlete Ally community by signing its Equality Pledge: "To lead your athletic community to respect and welcome all persons, regardless of their perceived or actual sexual orientation, gender identity or gender expression."
Lead Photo: Geber86/iStock
Trending on Outside Online