Canned Wines Are a Thing. These Are the Best for Your Summer Adventures.
Bring these wines with you on your next picnic, beach day, or camping trip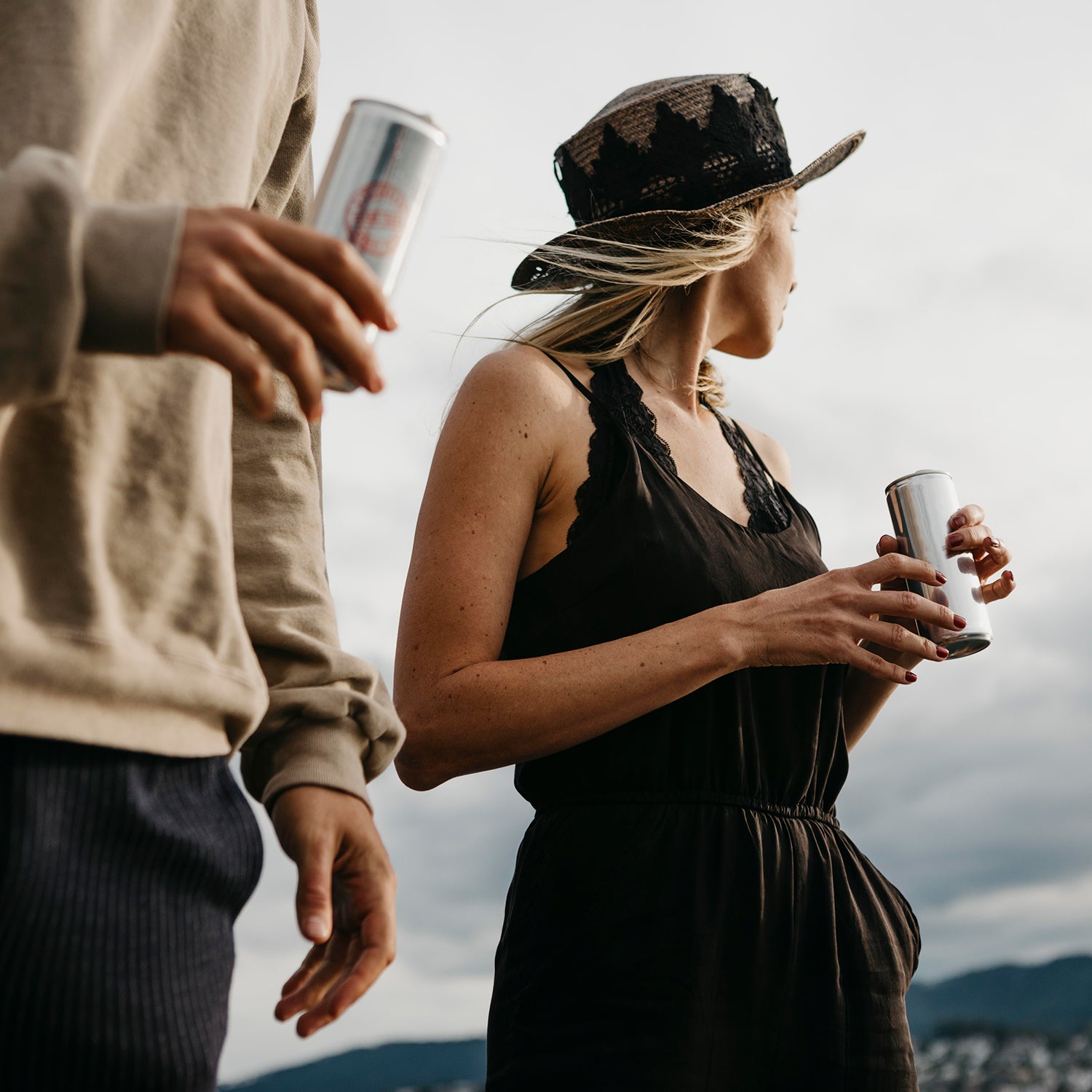 Heading out the door? Read this article on the new Outside+ app available now on iOS devices for members! Download the app.
It's usually a good bet that a canned wine won't measure up to its bottled siblings—until now. In recent years, canned wine has risen not only in quality but also in popularity: the canned-wine market was valued at $211 million in 2020, and it's poised to continue growing. Perfectly portable and easy to chill, these canned bevs make enjoying a glass of wine possible pretty much anywhere.
Another perk: it's better for the environment. Traditional glass wine bottles are tough to recycle, and they aren't always accepted at your local recycling center like cans. Andrea Morris, beverage director of the renowned Union Square Cafe in New York City and an advanced sommelier with the Court of Master Sommeliers, says that canned wines are also significantly lighter in weight, which reduces their impact on the environment when shipped. "Heavy bottled wine wastes so much fuel," she says. "The weight in a truck going across the country is far greater."
Here, Morris gave us some tips for choosing the best canned wine—and some of her favorite brands.
How to Shop for Canned Wine
"Canned wine is definitely, I would say, more of a New World trend for American wines," Morris says. "A lot of the conversation around 'Is canned wine a good thing?' is almost exactly the same as the conversation people were having around screw caps ten years ago."
But which wines work best in a can? "A fresh wine you're gonna drink right now, like 2021 sauvignon blancs, wines that are not trying to age," Morris says. She also suggests seeking out other fresh varieties, like chenin blanc and rosé. "Cans are really great for wines that are meant to be fruity. A lot of wines are fruity and dry, which I think is the perfect canned wine," she says.
Still, not all wines are meant to be canned. "Much like anything else, it's not a one-size-fits-all format," she says. "I don't think that canned wine is great for aging. There's something really important that happens in a bottle with a cork in it because the cork actually lets oxygen into the bottle. That cannot happen in a can." Because of this limitation, Morris suggests drinking your canned wine no more than 18 months after purchasing it.
Must-Try Canned Wines
Dear Mom
If you're looking for a true glass of wine in a can, Dear Mom offers it. "These cans are adorable," Morris says. "I like that they are smaller than many cans, at six ounces, which is great for portion control." With four wines to choose from (sparkling, rosé, red, and white ), Oregon-based Dear Mom produces classically styled premium wines at sustainable vineyards.
Leitz
There's just one canned variety in the entire Leitz lineup, a crisp and juicy Riesling. "This one is off-dry but certainly low alcohol by volume as well, and delicious," Morris says. The company also focuses on sustainable farming, so this pick is extra eco-friendly.
Wild Arc
If you're looking for low-intervention canned wine, Wild Arc is a great choice. This biodynamic, permaculture-focused New York farm is all about natural, sustainable food systems. And Wild Arc's wines have some standout personality. "These are super-funky, definitely for the natural-wine set. They also tend to be lower in alcohol," Morris says.
Lead Photo: Westend61/Getty