6 Cookbooks That Got Me Out of My COVID Routine
Their delicious recipes will get you out of any culinary slump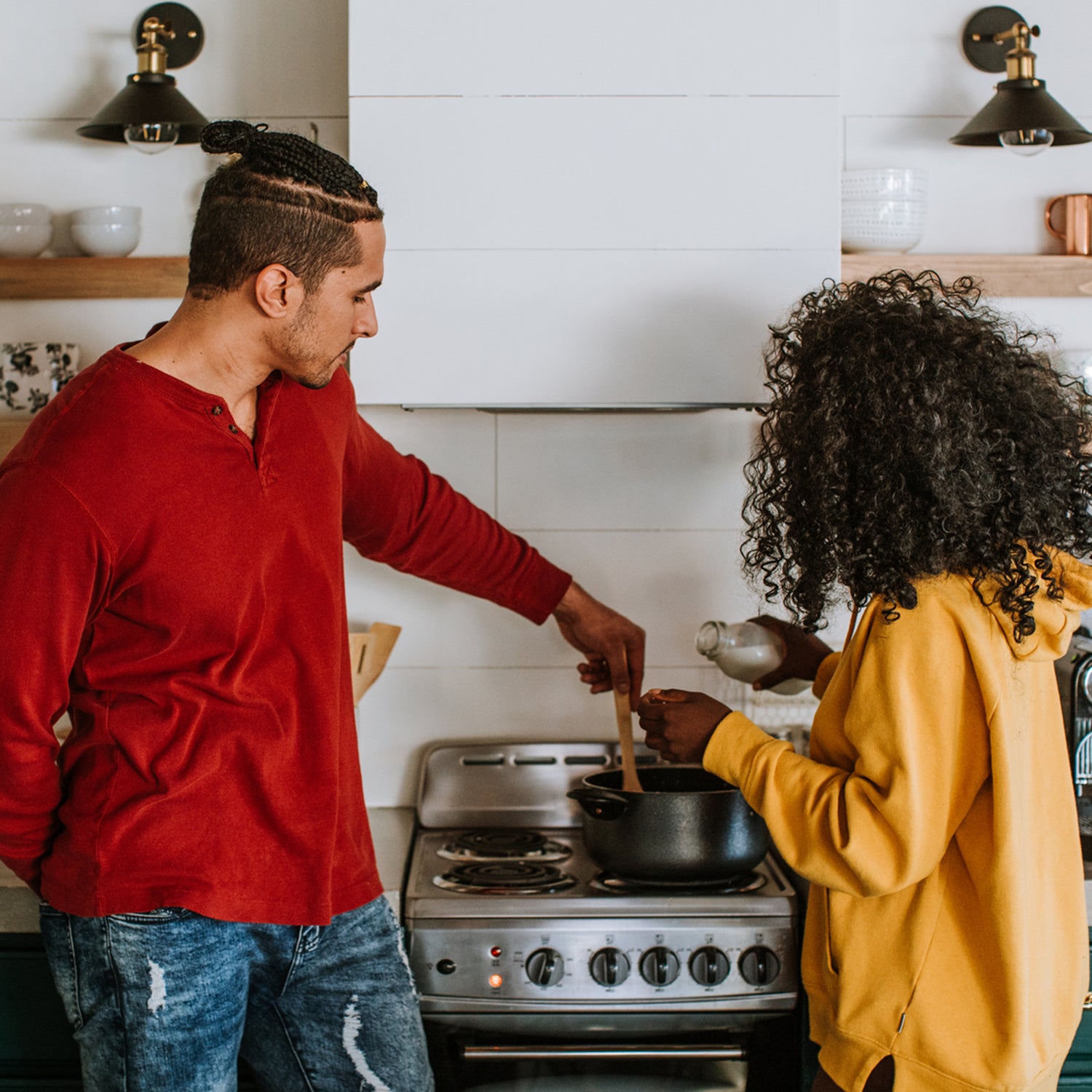 Leah Flores/Stocksy(Photo)
Heading out the door? Read this article on the new Outside+ app available now on iOS devices for members! Download the app.
About two months into my quarantine, I experienced something of a new sensation: I couldn't cook. 
For years I've happily meal-prepped and experimented with different recipes. I've always looked down on ordering something from a restaurant that I can easily make myself. But suddenly, after weeks of the same chicken and salad dinners, my limbs grew heavy when I chopped herbs or onions, and the thought of preparing another pot of soup made me want to liquefy into a puddle on the floor.
Somehow the collective anxiety of the pandemic had affected two of my favorite things in the world: cooking and baking, especially doing so for other people. (Of course, I'm aware this is a small complaint compared to the physical and economic damage the virus has caused for thousands of others.) After wallowing for a few days, I looked for inspiration to help combat my cooking fatigue. I poured through recently released cookbooks, hoping to rekindle my love through osmosis.
My curiosity piqued, I began experimenting with a new hummus recipe, which led to grilling hunks of meat and learning how to make soft caramels. As restrictions eased up a bit, I started sharing treats with friends and coworkers again, dropping off pies and cookies on their front porches. 
Whether you're in a cooking rut, too, or just looking to add new dishes to your weekday lineup, these cookbooks can help. 
If You're Looking to Cook Something New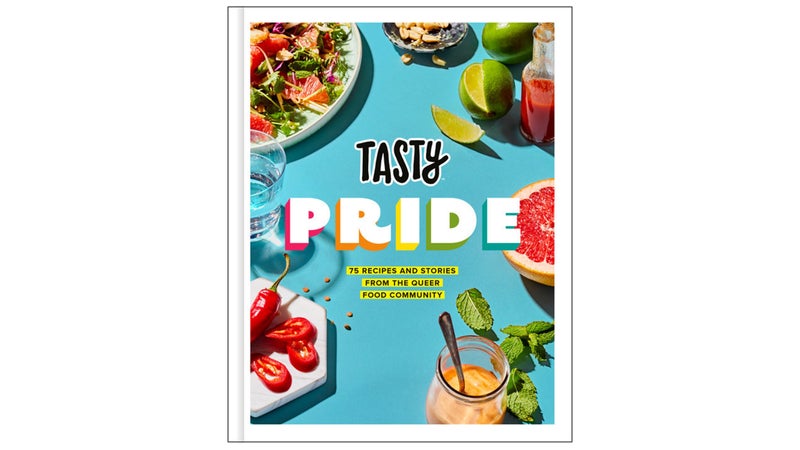 Hot take: some of the best cookbooks are collaborative cookbooks, since chefs who contribute recipes are often allowed a wide creative license. I also suspect they're showing off for their peers, which is a win for the reader. Tasty Pride, a compilation of recipes from 75 queer chefs across the country, is a great example. It's filled with meals that are flavorful, comforting, and delicious. As a bonus, many only call for a short list of ingredients, making them perfect for a quick lunch or dinner. I particularly enjoyed the pasta puttanesca by Karen Akunowicz, the tomato-based braised chicken legs by Andy Baraghani, and a malted dark-chocolate fudge pie by Bo Durham. That last one is so rich and toothsome that I've taken to motivating myself with small spoonfuls of it throughout the workday.
---
If You're Sick of Your Go-To Roasted Sweet Potatoes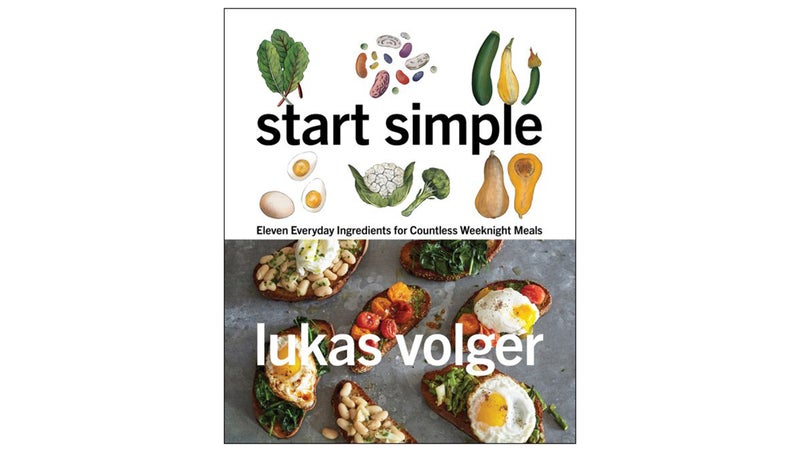 Start Simple reads as though vegetarian author Lukas Volger is taking a tour of your kitchen, grabbing common items from the fridge and pantry—a couple of tortillas here, a head of cabbage there—and then creating recipes around those ingredients on the spot. The book is divided into 11 chapters that center on popular pantry items, such as tofu, eggs, beans, and sweet potatoes. That makes it a perfect resource for easy, quarantine-friendly meals. Plus, each chapter starts with a base recipe, such as marinated greens, that you're meant to prepare once and then use throughout the week for dishes like black bean tostadas or twice-baked potatoes. It's a great cookbook for when you're feeling mentally exhausted but still need quick and healthy dinners.
---
If You Panic-Bought Too Many Beans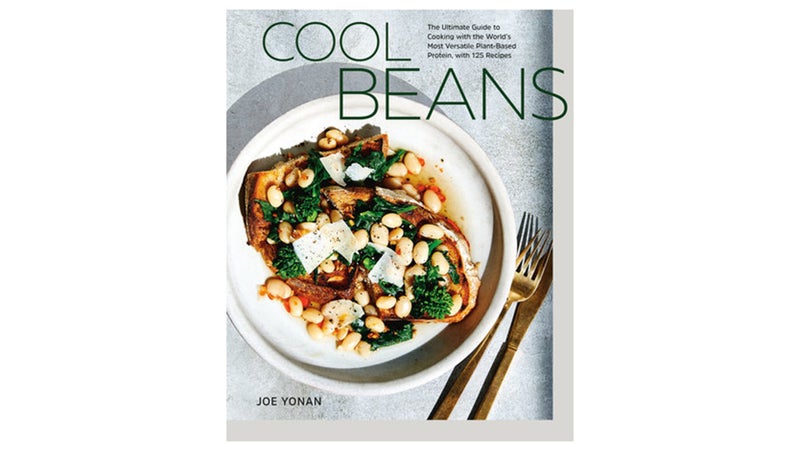 Beans are having a moment—lots of us are discovering the diverse textures, flavors, and applications of the legumes that used to sit abandoned on dusty pantry shelves. A cookbook with 125 bean-centric recipes may seem extra, but Washington Post food columnist Joe Yonan's Cool Beans unlocks the ingredient's potential with vegetarian and vegan recipes from around the world. There's a Georgian kidney bean stew; Mexican molletes, a kind of open-faced sandwich that Yonan pairs with shiitake bacon, feta, and arugula; and a smoky black bean and plantain chili. Recipes inspired by his peers include the super-simple Humma-Noush (a cross between hummus and baba ghanoush) from famed vegan chef Ron Pickarski, crunchy spiced roasted chickpeas from Alton Brown, and a coconut-cream bean pie from Chicago pastry chef Imani Muhammad. Additionally, there are plenty of culinary creations that call for canned beans, which is helpful during quarantine (or for those of us who always forget to soak dried beans ahead of time).
---
If You Want to Expand Your Baking Repertoire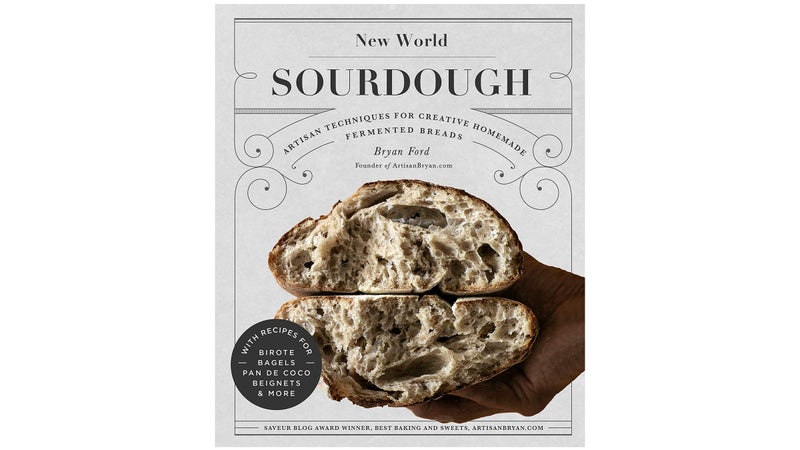 So you've used your time in quarantine to finally make that sourdough starter and—even more impressive—keep it alive for a few months. Now what? Enter New World Sourdough, the first cookbook by blogger and recipe consultant Bryan Ford. Ford draws inspiration from his Afro-Honduran heritage as well as his hometown of New Orleans for rustic bread recipes like pan de agua (water bread), plantain sourdough, and a tasty pan rustico. The enriched breads (where eggs, sugar, milk, and/or butter are added to the mix) are equally unique—I particularly liked the bananas Foster sourdough, inspired by the classic dessert, which features a delicate interior swirl of caramelized bananas. I'll never go back to my old banana bread again. 
---
If You're on Your Last Tin of Anchovies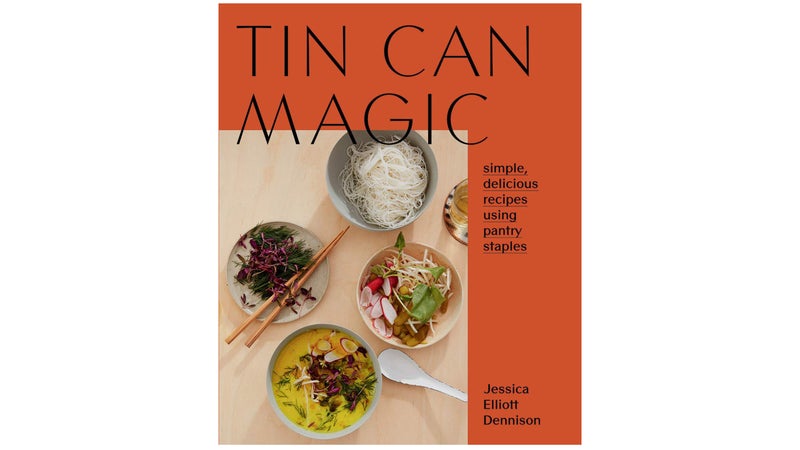 One of the best cookbooks for these times is Jessica Elliott Dennison's Tin Can Magic, which contains elevated dishes from nine different canned foods, including coconut milk, anchovies, tomatoes, and sweet corn. Each recipe is easy to follow, requires few fussy ingredients, and yields dishes that look like something from your favorite farm-to-table restaurant. I especially love how thoughtful Elliott Dennison is with her instructions. She provides multiple ingredient substitutions for each recipe and isn't finicky about the specifics—it's totally fine if you use an old wine bottle to roll out the dough for the hazelnut frangipane cherry galette, or if you're too tired to make a side to accompany her lime and coconut prawns. 
---
If You Have Cabin Fever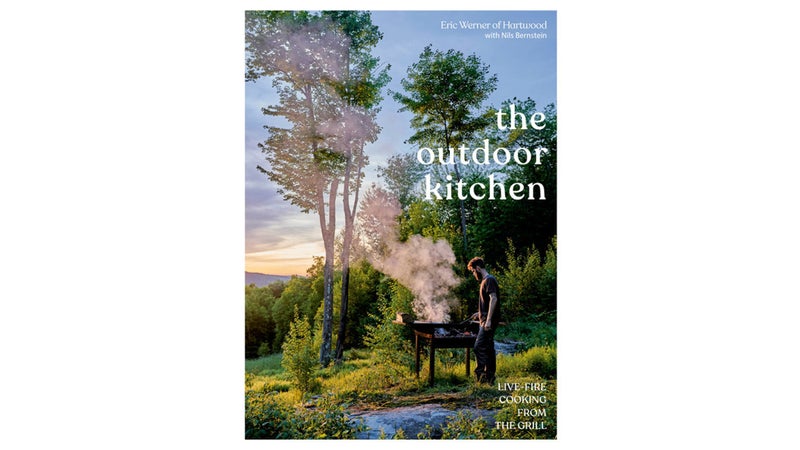 There is one ridiculous aspect of Outdoor Kitchen, by Eric Werner with Nils Bernstein: it begins by telling the reader that the only satisfying way to cook outdoors is on a personalized, hand-welded custom grill. (Werner tells you how to make your own, if you're itching for a summer project.) Despite its somewhat pretentious introduction, this is a great cookbook for dedicated carnivores. Outdoor Kitchen will help you create perfectly flavored cuts of meat, dips, rubs, veggie dishes, and desserts, all on the grill (even a regular old commercial grill like mine). I loved the coriander-ancho-rubbed skirt steak with gribiche on the side and the smoky 211 margarita—just don't repeat my mistake and make the whole drink recipe for one. It serves four. 
Lead Photo: Leah Flores/Stocksy