DIY
How to Take Care of a Cast-Iron Skillet
The first rule of cast iron? Relax.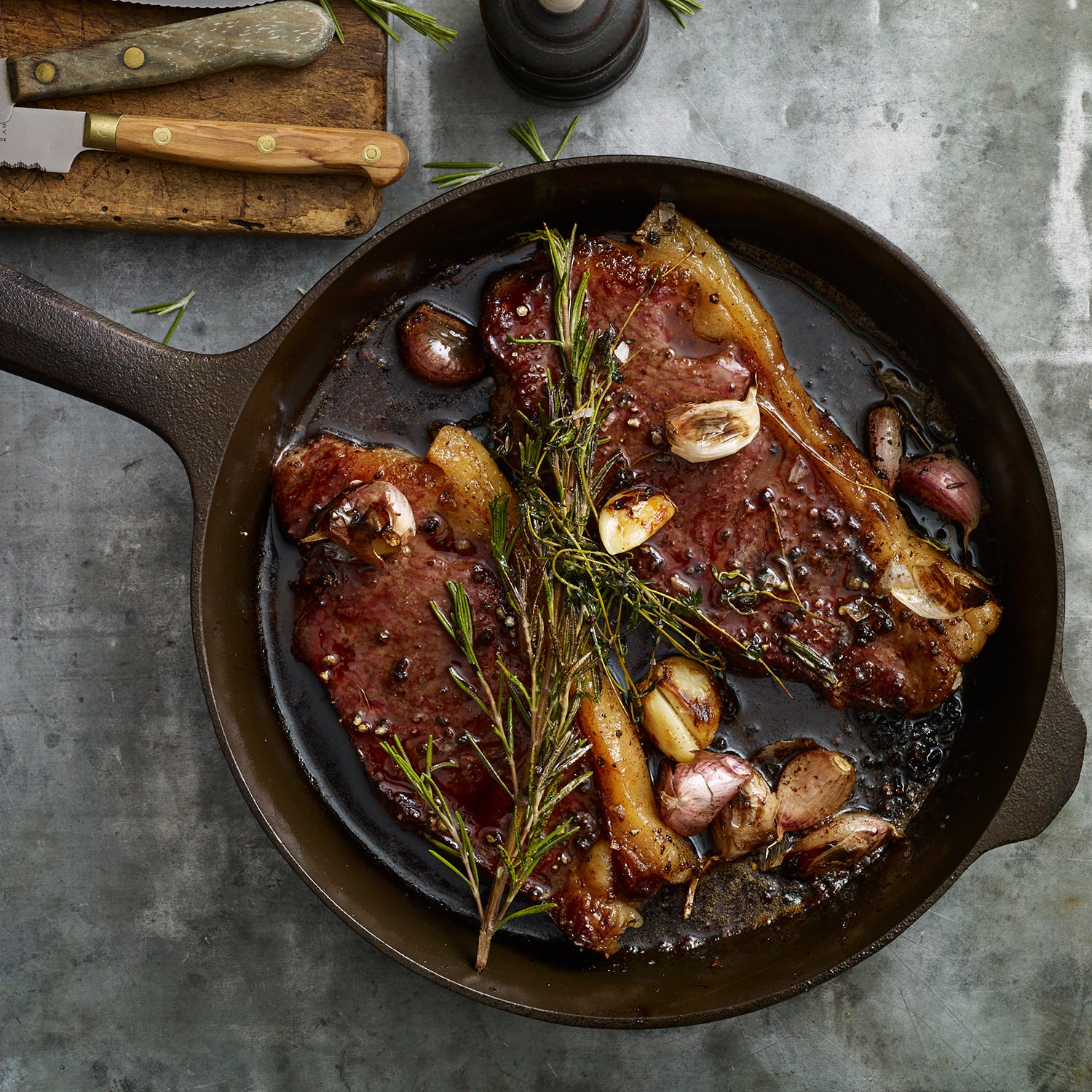 Courtesy Field Company(Photo)
Heading out the door? Read this article on the new Outside+ app available now on iOS devices for members! Download the app.
If your Instagram account is anything like ours, there's probably a shocking amount of "cast iron porn" peppered throughout your feed. It seems as if the world has rediscovered the beauty of this age-old cooking tool, which works as well over a campfire as it does on a gas-fired range.
"There's something romantic about the cast iron skillet," says Chris Muscarella, who along with his brother Stephen spent years developing the Field Skillet, a modern take on the kitchen staple. "It's an item that you use every day for your entire life. It will outlive you and you'll hand it down to your kids. We live in a disposable world, and the idea of making something that doesn't expire has an appeal to it."
In addition to the romantic appeal, there are also practical reasons to use cast iron. "It retains a lot of heat, so you can get that sear that locks flavor into the food easier with cast iron than with other cookware," Muscarella says.  
Myths and misunderstandings surround cast iron, so we asked Muscarella to provide some tips to help you maintain a skillet so it can be handed down from one generation to the next.
Here are Muscarella's four simple rules for taking care of cast iron.
1. Keeping seasoning.
"Seasoning" is the natural coating that happens when oil hardens onto the pan. Most new cast iron skillets will come pre-seasoned, which means a layer of oil has already been baked onto the surface and you can start cooking with it right away. Continue that seasoning process simply by cooking with it, starting with non-acidic foods like onions and vegetables in butter, which will add additional layers of seasoning.
2. Don't be scared of washing.
There's a myth about never using soap in a cast iron skillet, which might have been true 100 years ago when soap had lye in it, but modern dish soap is just a degreaser. It will take the grease out of your pan, but it won't damage the cast iron. If you do wash it, be sure to rub a dab of coconut oil on the surface afterward to start the seasoning process again.
3. But don't put it in the dishwasher.
Water and cast iron don't get along. Don't boil water in it, don't leave water sitting in it overnight, and don't put it in the dishwasher.
4. Less is more.
After you cook with the pan, dry it thoroughly with a towel, then rub a dab of coconut oil or lard into it before storing it.
---
We picked five cast iron skillets we're in love with right now, from old standbys to more modern takes on the classic.
The Field Skillet ($100)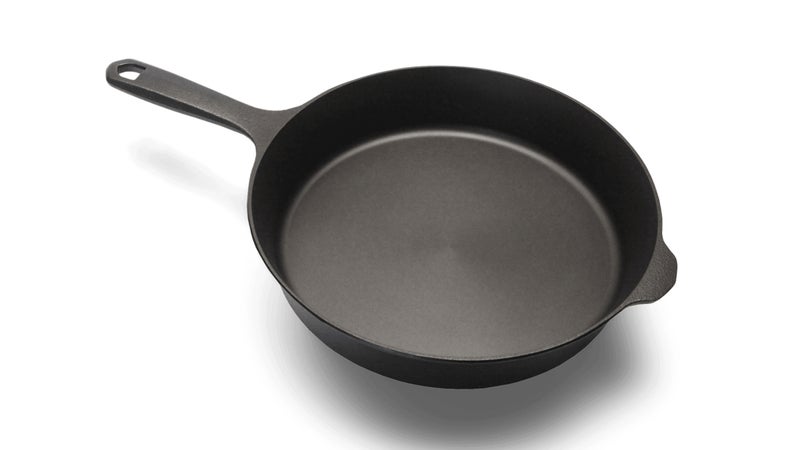 This 10.5-inch skillet is up to 50 percent lighter than most cast iron pans you find on the market today making it easy to handle with one hand on the stove and in the fire. The smooth iron also provides a better non-stick surface than traditional pans.
---
Finex Skillet (From $125)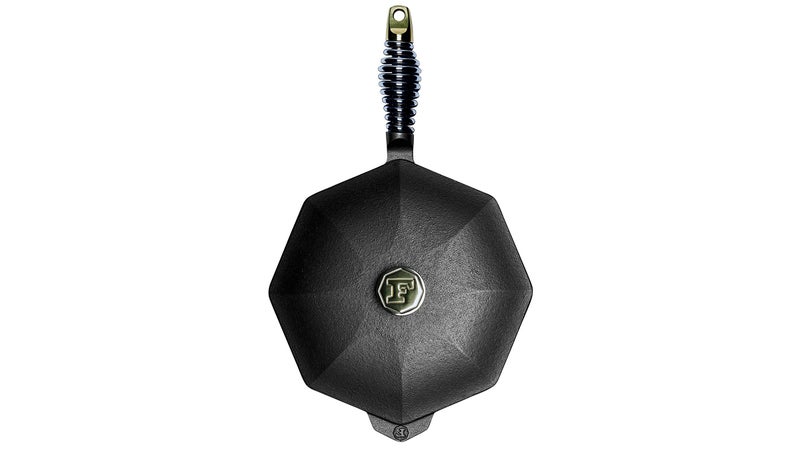 Another modern take on cast iron, this skillet has a unique wire sprung handle which stays cooler than normal iron handles. Multiple angles allow for easy pouring.
---
Lodge Pan (From $20)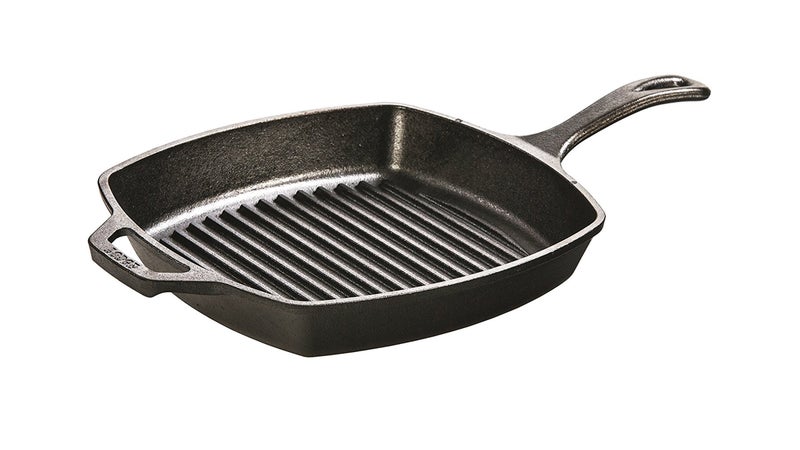 Lodge Cast Iron has been an institution in the U.S. for more than 100 years. Today, the skillets are ubiquitous and inexpensive. They're also pretty good. Although heady, they cook evenly and you can get all kinds of specialized skillets, like this pre-seasoned grill pan.
---
Le Creuset Dutch Oven ($200)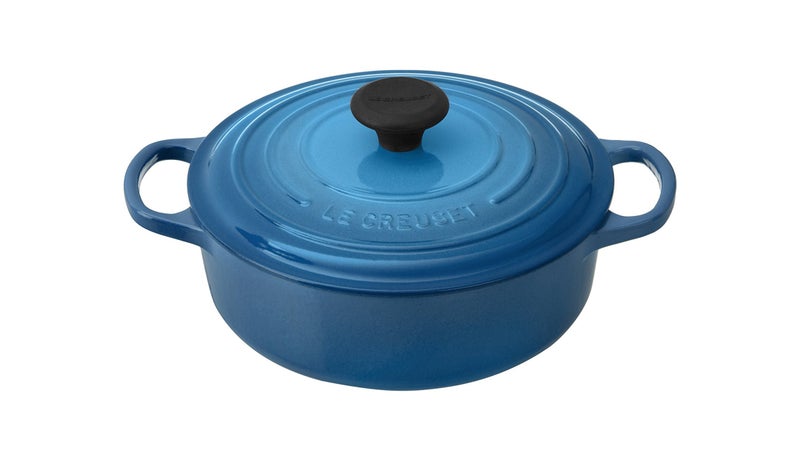 Le Creuset is a French manufacturer that's known for its enameled cast iron. Their Dutch oven utilizes cast iron's heat retentive properties making it an ideal slow cooker for roasts or stews.
---
Stargazer Cast Iron ($90)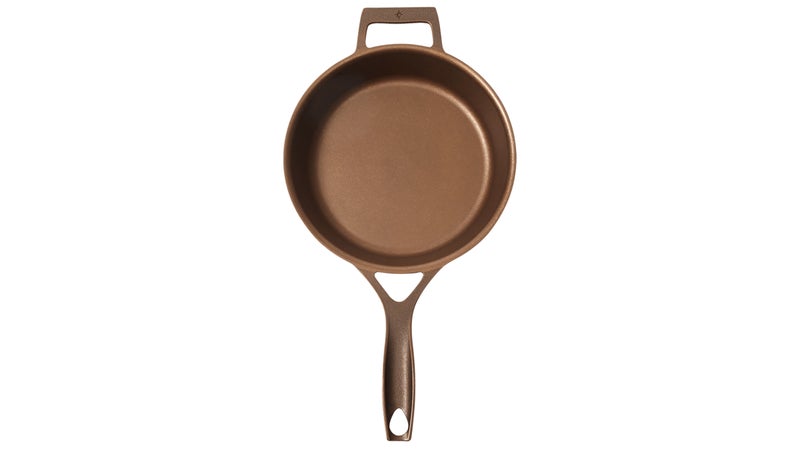 Founded in 2015, Stargazer follows the contemporary principles of being relatively light and incredibly smooth for easier cooking. The copper finish inside the pan comes from a special oil blend used in the seasoning process.
Lead Photo: Courtesy Field Company
Trending on Outside Online