The Best Campfire Stories from Around the World
Outdoor guides from across the globe told us their favorite fireside tales—prepare to be spooked and inspired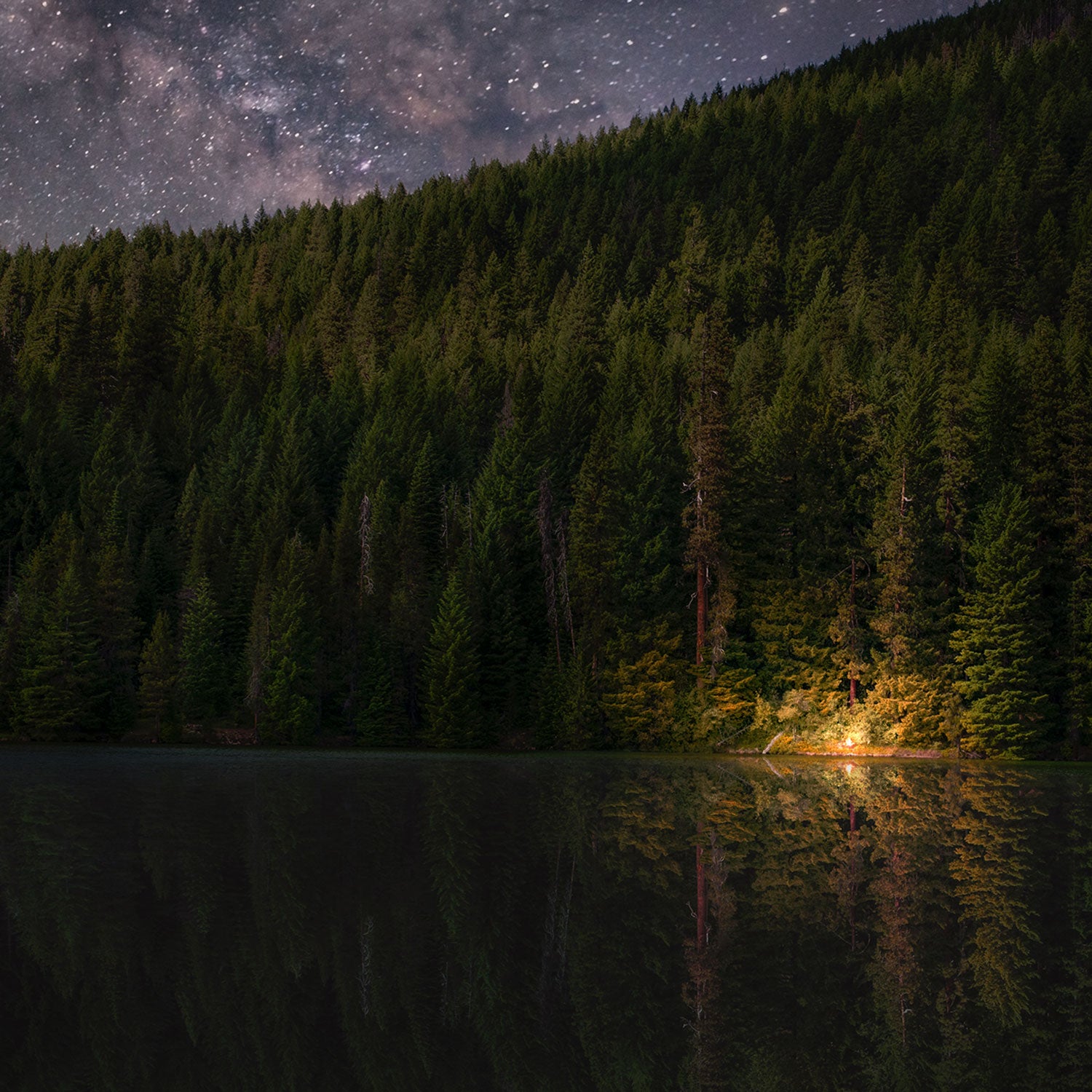 shutterjack/Getty Images
Heading out the door? Read this article on the new Outside+ app available now on iOS devices for members! Download the app.
I spent a good chunk of my childhood haunted by the family that ate a big toe for dinner.
They were fictional campfire-story characters—the boy who found the rogue toe, his mom who threw it in the stew, and the owner of said big toe, who came back to haunt them. But the eeriness of it all unsettled me for at least a decade.
Turns out I'm not the only one influenced by fireside legends. According to a study in the peer-reviewed journal Proceedings of the National Academy of Sciences, campfire stories and skits have shaped entire cultures, ultimately aiding humankind's ability to understand each other. The author of the study, anthropologist Polly Wiessner, spent months with the Ju/'hoansi hunter-gatherers of Namibia and Botswana. Their tales explored cultural norms, such as the African sisters who rejected arranged-marriage spouses to select their own. Others took a spookier tone, like the friend who became a "murderous psychopath."
Story plots may vary by location, but Wiessner found that the act of sharing fireside tales transcends time and culture. To celebrate this connection, we gathered beloved campfire stories from outdoor-adventure guides and historians around the world. Read on for some of our favorites, and fear not: the big-toe-stew tale did not make the cut (but the gut eater from Greenland most definitely did).
Top Campfire Stories from Outdoor Guides Worldwide
The Third Brother | Lithuania
Mythology is integral to culture in Lithuania; the country's steeped in Baltic pagan traditions that thousands still practice to this day. Here's Mindaugas Vidugiris, cofounder of Whatansu, an organization that hosts experiential camps for Lithuanian youth, on his favorite Baltic campfire story:
"Once upon a time, a father had three sons. Two brothers were smart, the third was stupid," he says. The boys' father tasked them with finding a scarf; whoever brought back the most beautiful one would receive their father's inheritance. The three siblings left to retrieve the scarves and arrived at a crossroad in the forest, where a sign read: "Go left, you will find the fortune. Go right, your horse will be eaten by a wolf."
The two smart brothers went left, says Vidugiris. The third and youngest brother took a right, lost his horse to the wolf, and found himself at an old witch's house. If he worked there for one year straight, the witch promised he'd receive the prized scarf.
"All the brothers came back, but the youngest brought the most beautiful scarf," Vidugiris says, noting he uses this story to prompt fireside introspection and conversation among young Whatansu participants.
A Rider on the Mountain: Baqueano Zamora | Chile
The soaring granite spires of Patagonia's Torres del Paine National Park allure intrepid outdoor travelers. The peaks, known as Los Cuernos, also set the scene for one of the region's most iconic campfire legends. A variation in rock color on Los Cuernos' eastern side creates the shape of a gaucho, or horseback rider, according to Claudio Silva, a longtime guide for EcoCamp Patagonia, a sustainable geodesic dome hotel in Torres del Paine. To locals, this silhouette represents a regional icon.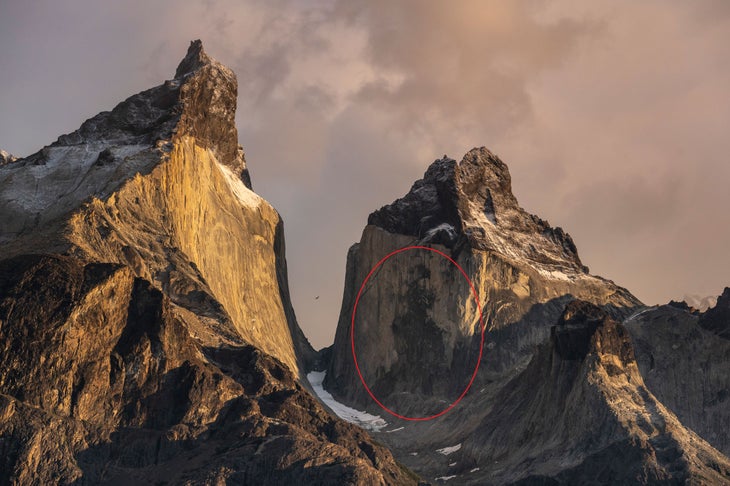 "For many, the horseback rider on Los Cuernos has a name: Santiago Zamora, the most legendary gaucho in the history of Patagonia," says Silva, who first heard the tale while sipping mate, a traditional South American drink, with gauchos in Torres del Paine.
Zamora was a Patagonian trailblazer in the 1800s. He wandered through the untamed southern Chilean wilderness for months, seeking cows, hunting guanaco (a relative of the llama), and corralling wild horses. He was considered a baqueano, an honorable title given to those who'd developed a rare fluency amid local terrain through hard-earned experience. Explorers like Tomás Rogers and Agustín del Castillo turned to the wise Zamora for his Patagonian savvy. Del Castillo described him as "the best baqueano that has ever existed" and noted that "his arm alone has captured hundreds of wild cows and mares."
Zamora continued wandering and corralling throughout his life, but his final years weren't kind to him. He nearly went blind after a mare kicked him in the left eye. He also cut off his own hand with a machete after it became infected, following a lassoing accident. Zamora ultimately passed away in November 1892, but his "spirit still guides local gauchos through Patagonia's vastness," says Silva, who shares Zamora's story and the silhouette of Los Cuernos with travelers.
The Girl and the Ghoul | Egypt
Egyptian documentary filmmaker and photographer Hamsa Mansour, cofounder of Blue Camel Media, heard her favorite traditional story at one of the country's most spiritual places: Mount Sinai. She was deep in the desert filming an upcoming documentary about Egypt's Bedouin tribes, and her Bedouin guide, Mohammed Abou Salama from the Jabaleya tribe, shared this cultural tale by firelight, just 330 feet from Sinai's summit.
"Years ago, there was a beautiful Bedouin nomadic girl who lived with her tribe," Mansour says, recounting her guide's story. A ghoul impersonating a human fell in love with the girl. "He followed her everywhere, then the girl noticed he was a ghoul and not a human."
The girl's aunt, highly influential in their tribe, convinced the group leaders to move to keep her niece safe. "In the middle of the night, the girl and her aunt left with the first group of Bedouins." The next morning, the Bedouins in the second group realized the ghoul had followed the girl; he was hiding in a wood pile. The girl tried to run from him and even threw her belongings at him in defense.
Mansour says there's a dispute among Bedouins about how the story ends. In one telling, the ghoul catches and marries the girl, and they have a child together. The child turns out to be a ghoul herself and eventually eats her father. In the second ending, the girl's belongings harmed the ghoul and and kept him at bay—until she grew old, when he came back and ate her heart.
The Wreck of the SS Ethie | Canada
Oral storytelling isn't just part of Canada's Newfoundland and Labrador culture; it's what keeps the province's traditions and histories alive, which is why an annual festival there is devoted to the craft, and monthly narrative circles ensure that stories live on. One of Newfoundland's most revered campfire entertainers, Ian Stone, a guide with Great Canadian Trails, frequently tells a classic tale: the shipwreck of the Ethie.
Before roads existed, the Ethie, a coastal steamer, was responsible for supplying the region's waterside communities. "In December 1919, it ran aground in a fierce winter storm, with 92 passengers and crew aboard," says Stone. "The local community showed up in full force." Passengers were brought to shore via a chair attached to a rope, a lifesaving process orchestrated by the ship's crew and a passerby who'd been walking his dog on the beach. "All souls were saved, including a baby brought to shore in a mailbag," says Stone.
This story, which has been retold through folk songs and historical fiction, is more than a heroic legend: it's true. In fact, Hilda Menchions, the baby saved in the mailbag, lived to share the tale. Travelers can still glimpse the Ethie's rusty remnants at Martin's Point on Newfoundland's west coast.
I Want to Go Home | Jordan
Amer Bdour, a Jordanian guide for trekking outfitter World Expeditions, says the following campfire story gave him goose bumps as a kid. 
"In the late 1980s, Hassan, a taxi driver from Amman, was driving back from Petra. It was almost midnight when he left, and a girl wearing a beautiful white dress suddenly appeared in the middle of the road, waving," says Bdour. She told him her name was Sarah, and that she needed to get home. When they arrived, she thanked him, said goodbye, and got into her house.
"At that point, Hassan realized she'd overpaid him. He ran to the door, Sarah's father opened it, and Hassan handed her father the extra cab fare. But Sarah's father cried and shouted, 'My daughter Sarah died this morning in an accident in Petra!' His wife came to the door and told Hassan that Sarah was supposed to get married the following week. Hassan, petrified, stood there without a word, even after they went inside and closed the door. After quite some time, he turned around, got into his car, and drove away."
The Gut Eater | Greenland
Greenland's icy tundra is home to all kinds of tales of myths, monsters, and legends. Maria Kreutzmann, author of the guide to Greenland's mythology, Bestiarium Groenlandica, says Greenlanders who don't believe in spirits and monsters are in the minority. These tales have been passed down through generations, and "each local storyteller would sprinkle the myths and monsters with a flavor of their own, depending on their subjective beliefs and life experiences," Kreutzmann says in a Visit Greenland film on the topic.
One such tale is the legend of Erlaveersiniooq, the woman who ate wanderers' guts. "The Erlaveersiniooq lures lost travelers to her hut. She tries to make people laugh, and if they do, she will jump at them and gut them with her ulu [knife], taking their liver and other intestines," Kreutzmann says in the film. "Her house lies west of the moon, and if an angakkuq [a spiritual figure in Inuit culture] gets lost on their way to the moon on their spirit journey, they risk being caught by her." Their only chance of escape? Quickly eating their own guts. That way, their innards would be back in their bodies before the Erlaveersiniooq had the chance to cook them.
"She was a scary reminder to watch out whenever you were traveling in the wild," Kreutzmann says. "Some say her house is still seen from time to time, making a false promise of rest to weary travelers."
Lead Photo: shutterjack/Getty Images