Tough Love
How to Live Big with a Chronic Illness
The key is to go all out on the things you feel comfortable doing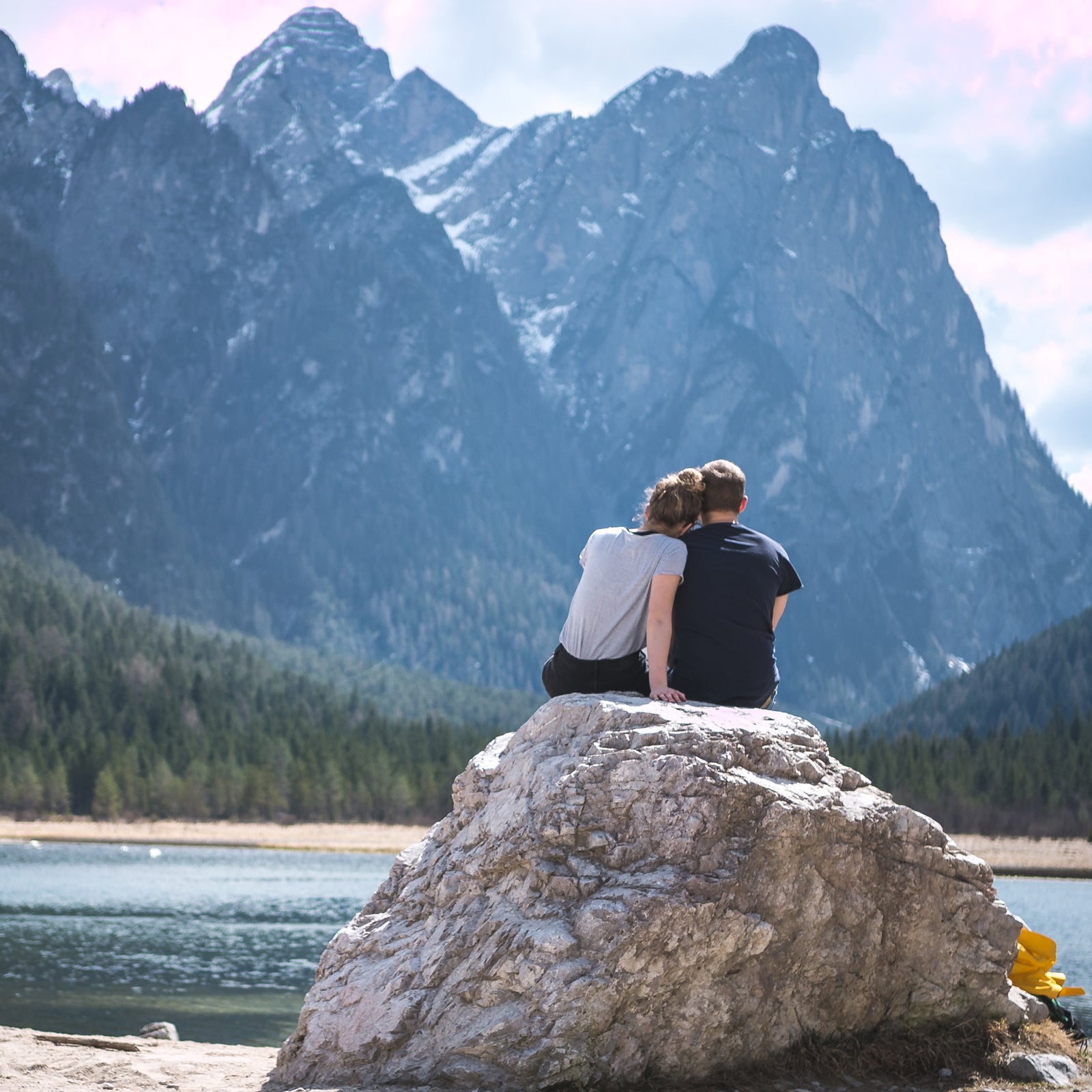 Heading out the door? Read this article on the new Outside+ app available now on iOS devices for members! Download the app.
Welcome to Tough Love. We're answering your questions about dating, breakups, and everything in between. Our advice giver is Blair Braverman, dogsled racer and author of Welcome to the Goddamn Ice Cube. Have a question of your own? Write to us at toughlove@outsideim.com.
---
My partner and I have been married for ten years. We had planned a honeymoon trek in Patagonia, but I got very sick shortly after our wedding, and have suffered from a chronic illness for much of our time together, which means I'm limited in the things I'm able to do. We still dream about taking that Patagonia honeymoon, but with each year, it seems less likely to play out in the way we originally envisioned it. Do you have advice for honoring the spirit of that dream while still being realistic about my limitations? We're not planning to travel during the pandemic, of course, but it would be nice to have something to plan and look forward to in the meantime. 
If I were you, I would sit down with your partner and make two lists. 
For the first, you can brainstorm, together, what you originally wanted out of this honeymoon. What did you dream of? You can include location-specific activities, like riding horses and trekking on a glacier, along with more general activities like dancing, getting massages, or spending long hours in bed. You can also consider abstract and emotional goals: taking the time to be together, uninterrupted, away from the stresses of everyday life. Sharing something new, and maybe even a little scary. Privacy, intimacy, peace, and so on.
Next, it's time to write a second list, which is yours alone. This is the list of the things that you're able to do comfortably (this will change depending on how you're feeling, but try to generalize) and that you'll actually enjoy. Basically: what feels good now. Be sure to include recovery time; for instance, if you'd like to try something active, like take a nature walk, but you know you'll need a day of rest afterward, note the day of rest on the list. Or maybe those active things are too stressful, even if you're technically capable of them, and you'd rather stick to gentler activities. Seriously—write down whatever crosses your mind and makes you smile. Things like sitting in a pile of puppies, or trying new foods, or watching films, or even just relaxing with your partner's arm around your shoulders. Maybe, at this moment, you'd love to sit in front of a big window and watch boats go by. This is a list of what a dream day or week would look like in your current state.
Once you have both lists ready, you and your partner can sit down and find the overlap, the activities and priorities that appear on both. This overlap is the magic space that honors your relationship and your dreams and your body and your love, all at once.
Maybe you'll never go to Patagonia together. But you might plan to rent a cabin for a week at a gorgeous ranch within driving distance, or hot springs—or if you need to, you'll even stay home—and you'll wear silk robes and have fancy food delivered and get a couples' massage and try fun drinks and set away messages on your email and leave your phones with a friend. The trick to making this vacation as special as possible will be to go all-out and do things you wouldn't ordinarily do, things that feel dreamy and extravagant no matter where you end up.
Of course you shouldn't make choices that will cause financial stress later, but I'd encourage you to lean into indulgence, whatever that means for you. If you have money saved for your honeymoon, use it. If you're at home, have the house professionally cleaned, then buy champagne and ridiculously nice sheets. Dress up and get couples' photos taken. Take a helicopter tour of your own city. Talk about all the sweet, embarrassing things you did when you first met each other, and lie in bed telling stories about what it felt like when you first fell in love. 
Remember, the great thrill of a honeymoon isn't about where you go. It's about taking time to process a shared, giddy leap into the future with the person you love most—and just because you can't trek on a glacier doesn't mean your love is anything less of an adventure. After ten years together, you have even more to celebrate.
Lead Photo: Timo Stern/Unsplash