Semi-Rad
Taking Small Adventures Might Make You Just as Happy as Climbing Everest
Meditations on radical incrementalism for the adventurer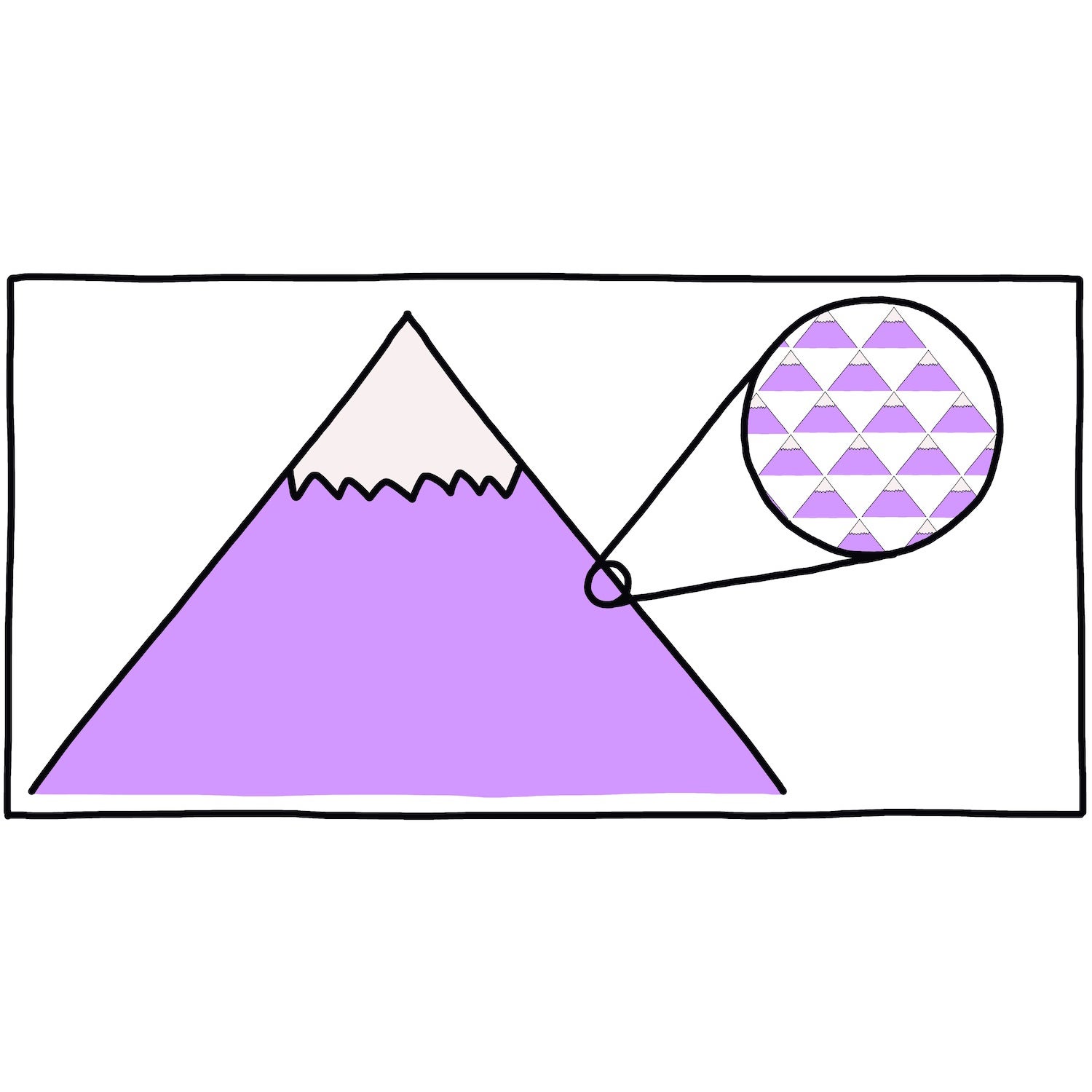 Heading out the door? Read this article on the new Outside+ app available now on iOS devices for members! Download the app.
Near the end of each year, I have a ritual I like to do: I take a couple minutes, take a hard look in the mirror, and say, "Guess I'm not going to climb Mt. Everest next year. Again. Or thru-hike the Pacific Crest Trail." Then I mope back to my desk, sigh, gaze longingly out the window for a second, and go back to looking at the spreadsheet, half-finished essay, or 50 unread emails I was avoiding. 
Just kidding. I don't do that. I mean, I don't do the part about admitting to myself that I'm not going to climb Mt. Everest. I often do the other part, at my desk with the spreadsheets, Word documents, and emails. 
And above my desk, the other day, I looked up and saw this post-it note I scrawled while editing video earlier this year, reading "ADVENTURE IN AGGREGATE." (My handwriting is in all caps. I'm not sure why, I think I picked it up from my dad when I was a kid and hated learning to write in cursive.)
I had written a bunch of stuff on Post-its, trying to nail down some themes for the film I was working on. Which isn't out yet, but is—no spoilers—essentially about a group of very not-a-big-deal adventures around my hometown that added up to be a really fun and memorable few weeks for me.
It got me thinking about the things we do that aren't big, one-shot, life-list things like climbing Mount Everest, or thru-hiking the PCT, or running the UTMB. Things like running every street in a city, or climbing all the New Hampshire 4000-footers, or Adirondack 46ers, or Colorado 14ers. Or, as the late, legendary food critic Jonathan Gold attempted in the early 1980s, eating at every restaurant along LA's Pico Boulevard (as he wrote, "It seemed a reasonable enough alternative to graduate school.") I love this kind of thing, especially when it's just a made-up list, or goal, that someone decides to do. I mean yes, climbing Mt. Everest would be great, I assume, but it's also quite expensive and requires taking a not-insignificant chunk of time off work, last time I checked. 
Would I love to take six months next year and thru-hike one of America's three great long-distance trails? Or six weeks to go on a proper expedition? Of course I would. But those things are not the only way to have fun. Making a list of nearby hills to climb or swimming holes to hit scratches an itch to find out what's up there, or over there, and if what's there is interesting, you can go back next weekend, or next summer, with a friend. I cannot more highly recommend the folly of making up some ridiculous contrived list of places to visit and spending hours and days literally fucking around and finding out. After all, the people who first decided the Adirondack 46ers, Colorado 14ers, or New Hampshire 4000-footers were worth doing weren't divinely chosen to chisel the lists onto stone tablets; they were just regular people like you and me who thought, "that sounds like a fun way to spend some weekends." 
In his book Four Thousand Weeks: Time Management for Mortals, Oliver Burkeman briefly references the concept of radical incrementalism. Burkeman writes about psychology professor Robert Boice, who studied writing habits of other academic professionals. Boice found that PhD students who wrote a little bit per day—even as little as 10 minutes—were more productive and less anxious than those who tried to write in big chunks (which they often procrastinated on until they had a deadline coming up).
Radical incrementalism has been mostly embraced in academia, policymaking, and even self-improvement. But I think it's also an interesting way to look at having more fun: Instead of wishing I had the money and time to take a month or several to do some sort of very notable human-powered adventure to the top of a mountain or across a country, how about doing some less-notable stuff near where I live every week, or every month? 
This is, of course, the thesis of my friend Alastair Humphreys' 2014 book Microadventures—and also the theme of a project he did years ago in which he tried to eat at a London restaurant from a country starting with each letter of the alphabet (Afghanistan, Bolivia, Cambodia, et cetera). So I'm not exactly saying something brand-new here. But let's be honest with ourselves: I'm not going to climb Mt. Everest next year, and the odds are pretty good that you're not planning to either. So we might as well dream up some other fun stuff to do.
Lead Illustration: Brendan Leonard