Tough Love
How to Deal with the Regret of a Missed Adventure
Adventures take a lot of planning. But what if all that stress means you don't go at all?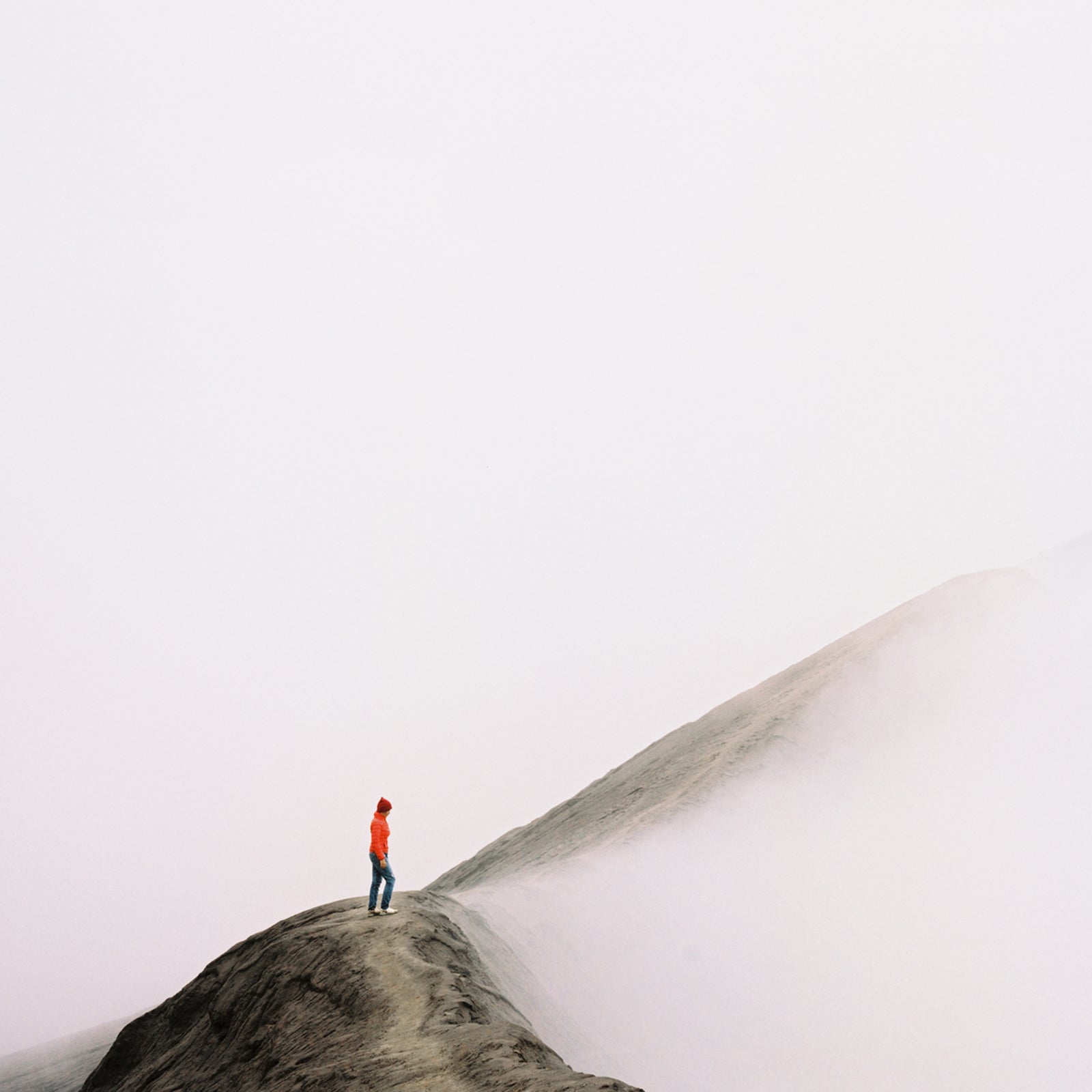 Heading out the door? Read this article on the new Outside+ app available now on iOS devices for members! Download the app.
Welcome to Tough Love. Every other week, we're answering your questions about dating, breakups, and everything in between. Our advice giver is Blair Braverman, dogsled racer and author of Welcome to the Goddamn Ice Cube. Have a question of your own? Write to us at toughlove@outsideim.com.
---
How do you deal with regret? I've been at what feels like a crossroads a few times now in the past year. Sometimes it's a decision between taking an unsteady job in an exciting new place and keeping one I know I can handle. Sometimes I pass up chances to go on exciting outdoor trips because I don't feel prepared enough. (Typically the trip is a sudden last-minute opportunity so I only have a few days to prepare myself physically or mentally). Each time one of these decisions comes around, I spend a lot of time weighing pros and cons, and have what I think is a rational reason for turning them down. But then, once I reject the opportunity, I am overcome with a horrible and deep feeling of regret. I try to remind myself of the rationale I had in place, but some part of me worries that I'm just full of cowardice and unable to make a leap of faith. So how do I move on from that feeling? I try each time to remind myself of the regret I had previously, but it doesn't seem to work. Am I just being too scared to try new things?   
If you feel like you're making excuses to avoid new things, then there's a good chance you are—but that doesn't make you a coward, just someone who's working hard to find their best balance between cautiousness and risk. It seems like you're most anxious about opportunities that come a-knockin'—invitations from friends, for instance—because you like having time to really think things over. One solution: instead of waiting for opportunities that come on other people's terms, what if you make it a mission to be proactive about finding adventures that do feel right? You'll be looking forward instead of backwards, and building a life that's a little closer to the one you want.
In this case, I'd encourage you to seek out classes, since they take much of the guesswork out of preparation for the outdoors, and you'll have plenty of support if you ever feel overwhelmed. Colleges, nature centers, and outdoor stores often have course listings, so you can check your local options for one-day events or weekend workshops (prices vary, but it's not uncommon for these classes to be cheap or even free). Now: I challenge you to sign up for a beginner-friendly class in an activity you wouldn't have tried otherwise. If you end up hating snowshoeing, or foraging, or kayaking, you never have to do it again! But you'll have left your comfort zone and learned more about yourself. And by taking advantage of supported trips,​​​​​ you can help build confidence and break the pattern you've fallen into. 
Finally, it sounds like you may be dealing with a lot of anxiety in general, to the point where your careful decision-making (weighing pros and cons, preparing yourself emotionally) may be adding more stress than good to your life. If you're not already, you might consider seeing a therapist. You'll have someone on your side, offering techniques and compassion—and they'll be cheering for your adventures along the way.
---
My friend and I are planning a six-day backpacking trip. He wants to carry our food and I think we should catch fish along the way, since we are only hiking a few miles per day and will have plenty of time for fishing. We wouldn't need to carry as much and it is a chance to eat fresh food and be self-sufficient. I told him he could carry his own food and that's fine with me. But yesterday he mentioned that he expects me to carry half the food. How do I get him to understand that it is fine with me if he makes his own decisions, but I shouldn't have to carry extra weight because of it, especially when I am offering to provide for both of us?
Do you have experience fishing while backpacking? Do you know what fish stocks are like right now in this region? Are you familiar with local regulations and limits? Have you eaten fish three times a day for six days before? Can you guarantee that the weather will be perfect? Are you physically prepared to complete the entire trek on zero calories if need be? Do you know how your body responds to starvation? Do you know how your friend's body responds to starvation? What will you do if you get sick? What will you do if you break your arms? Do you enjoy misery? If you're dead-set on surviving off fish for a week, go stay at a campground or cabin, where you'll have the safety net of being able to drive to a grocery store if you need to. But if you're going backpacking, for heaven's sake, carry plenty of food. Enjoy the food. Any fish you catch will be a bonus.
Lead Photo: Julia Volk/Stocksy