Tough Love
I'm Turning 50 and Want to Complete My First Solo Thru-Hike. What Do I Need to Know?
Tips for being a backpacking beginner and a woman adventuring alone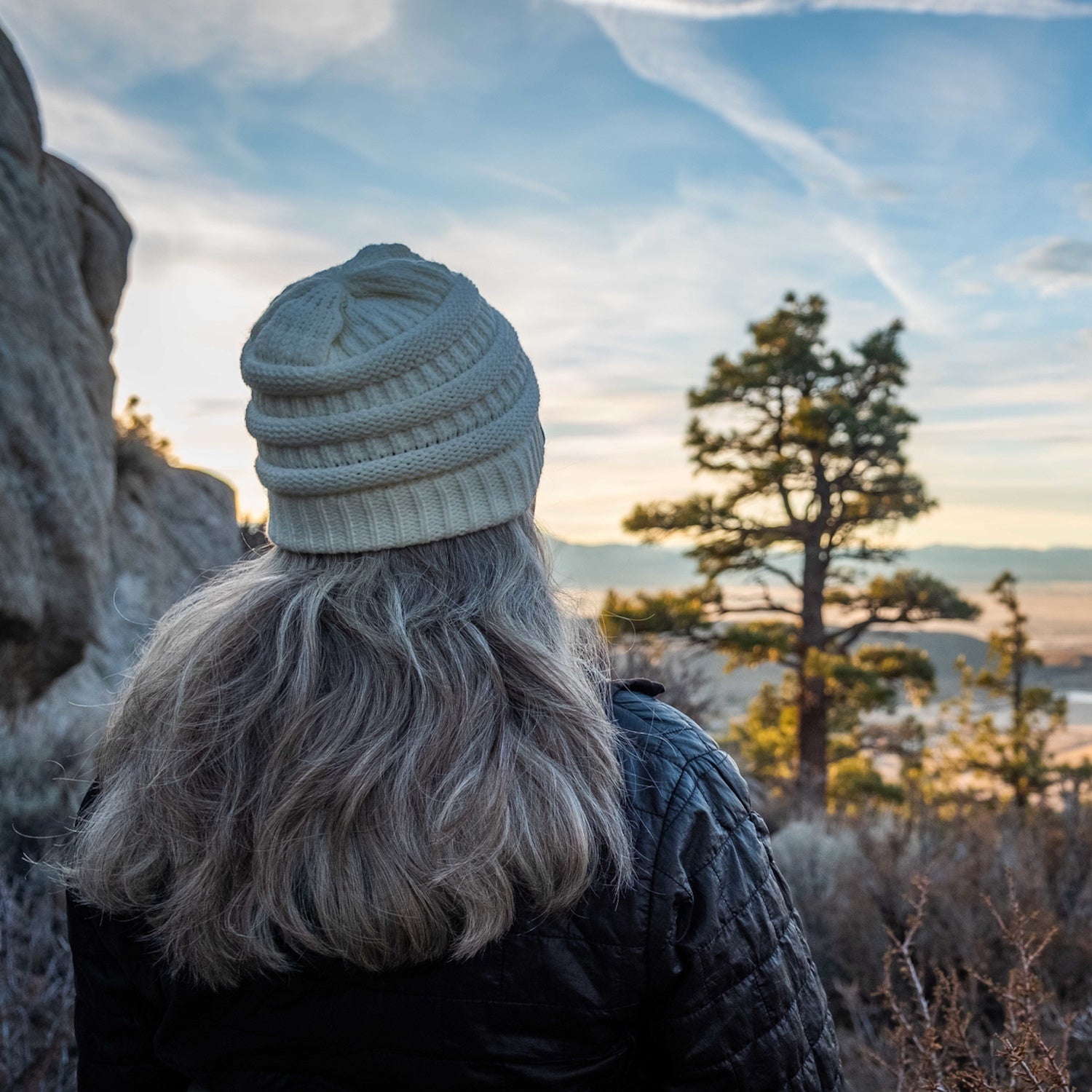 TravisLincoln, Getty
Heading out the door? Read this article on the new Outside+ app available now on iOS devices for members! Download the app.
Welcome to Tough Love. We're answering your questions about dating, breakups, and everything in between. Our advice giver is Blair Braverman, dogsled racer and author of Welcome to the Goddamn Ice Cube. Have a question of your own? Write to us at toughlove@outsideinc.com.
---
I'm 50 years old with almost no camping experience, but I do walk my dogs 3.7 miles every day and I go for long hikes every now and then. The longest was Cape Split in Nova Scotia (ten miles), which didn't feel like it was terribly challenging. 
I've always wanted to go on a big solo hike to mark turning 50, but I ended up chickening out this summer because as I've grown older I feel more vulnerable being a woman hiking alone. My uneasiness surprised me. 
I'm wondering if you have any advice or tips for hiking and camping solo and staying safe and for a relative beginner embarking on a first camping adventure. How do I know what to bring?
The trail I want to do is the Confederation Trail in Prince Edward Island. The brochure I sent for said most people take 32 days to walk it. I realize PEI is quite safe, but my fear keeps gnawing at me. I'm hoping feeling prepared will give me the courage to just do it next summer. 
I cannot express how much I love the idea of taking a big hike to mark your 50th! What a perfect way to celebrate your strength, everything you've done up to this point in your life, and everything you want to do. I wasn't familiar with the Confederation Trail, but after looking into it, I'm obsessed. Maybe you'll see me out there, too.
It seems like there are two parts to your question—or to your concerns about the hike—and they're getting a little mixed up with each other. Both are important, but it might be helpful to tease out the differences. One: you're concerned about safety as a woman alone, and even if you take every precaution, you'll still have to deal with the fear and discomfort of that vulnerability. And two: distance hiking is a pretty new thing for you, so there's a lot you have to learn.
Let's start with the second part first. The Confederation Trail seems perfect in this situation because it's not super remote, and most people stay at hotels, B&Bs, and campgrounds along the way, rather than wild camping (a.k.a. sleeping in wilderness with no amenities); in fact, wild camping is largely unavailable. So you won't have to carry as much gear, and it will be relatively easy for you to find food and drinking water, buy new equipment, stay in communication with the outside world, and rest in comfort. The supplies you'll need may be similar to those of a long day hike (if you're staying in hotels) or a simple overnight (if you're camping): a tent and sleeping bag, comfortable shoes (size up, because your feet will swell), layers of clothing, water, and ample snacks. If you forget something important, it's not the end of the world, because you won't have to go long without it.
Just as importantly, sleeping in campgrounds or hotels, where you'll be within hearing distance of other people, removes some of the vulnerable elements of backpacking alone as a woman. You'll be walking on a broad, popular trail in bright daylight, with plenty of time to set up camp and meet your neighbors before going to bed—I wouldn't be surprised if you end up sharing a campsite with the same friendly hikers each night. Of course, if you're ever uncomfortable in a situation—on the trail or in a hotel—you should leave and/or reach out for help immediately. But on a rural-but-not-remote trail like this one, those things should be far easier to do than if you were, say, hiking the PCT.
Some women choose to carry weapons while hiking alone, but you won't have to make that decision because self-defense weapons, including pepper spray, are illegal in Canada. Instead, the most important thing you can do for safety from other people is to make sure you have at least one reliable communication device, and maybe even a backup. Look into cell coverage along the trail, and carry a power bank to charge your phone on the go, especially if you'll be using it to listen to music and audiobooks. You can also plan with a friend to check in over text every morning, let them know how far you'll be going, and text again when you arrive safely. After a few days on the trail, you may find that such precautions seem unnecessary; maybe you'll end up walking with another hiker or group of travelers, or you'll find the trail is frequented enough that if you get into trouble, you can ask for help almost anywhere along the way. But it's best to start out with every precaution, and then ease up based on circumstances as you see fit.
In terms of preparation, stick with what you're already doing: going for walks with your dogs! You should add mileage until you're comfortable hiking the distance that you plan to cover daily on the trail. Plus, you should experiment with what you want to bring and how you'll use it. Carry a backpack with some weight in it, test out different shoes, try hiking poles, and so on. The goal is to approximate your trail experience as much as you can, and figure out what you love (and hate) so that you can pack accordingly.
Once you get to Prince Edward Island (congrats!), try to keep your expectations open. If you find that you simply don't feel safe backpacking alone, know that you can re-evaluate completely, find a place to stay near the trail for the month, and take day hikes—that's OK! Or you may hike faster or slower than you planned, and have to re-calculate your itinerary along the way. That's just how long hikes go, especially when you're doing your first one and don't know the details of how your body will respond. You'll probably be more sore in the beginning than at the end, and there may be times when you wonder what the heck you've gotten yourself into—and other times when you feel so great that all you want to do, for the rest of your life, is walk. Take it easy, and be proud of yourself for getting there. You're in for a wonderful adventure.
Lead Photo: TravisLincoln, Getty