Semi-Rad
The Hill That You Love to Hate
Thoughts on a love/hate relationship with an incline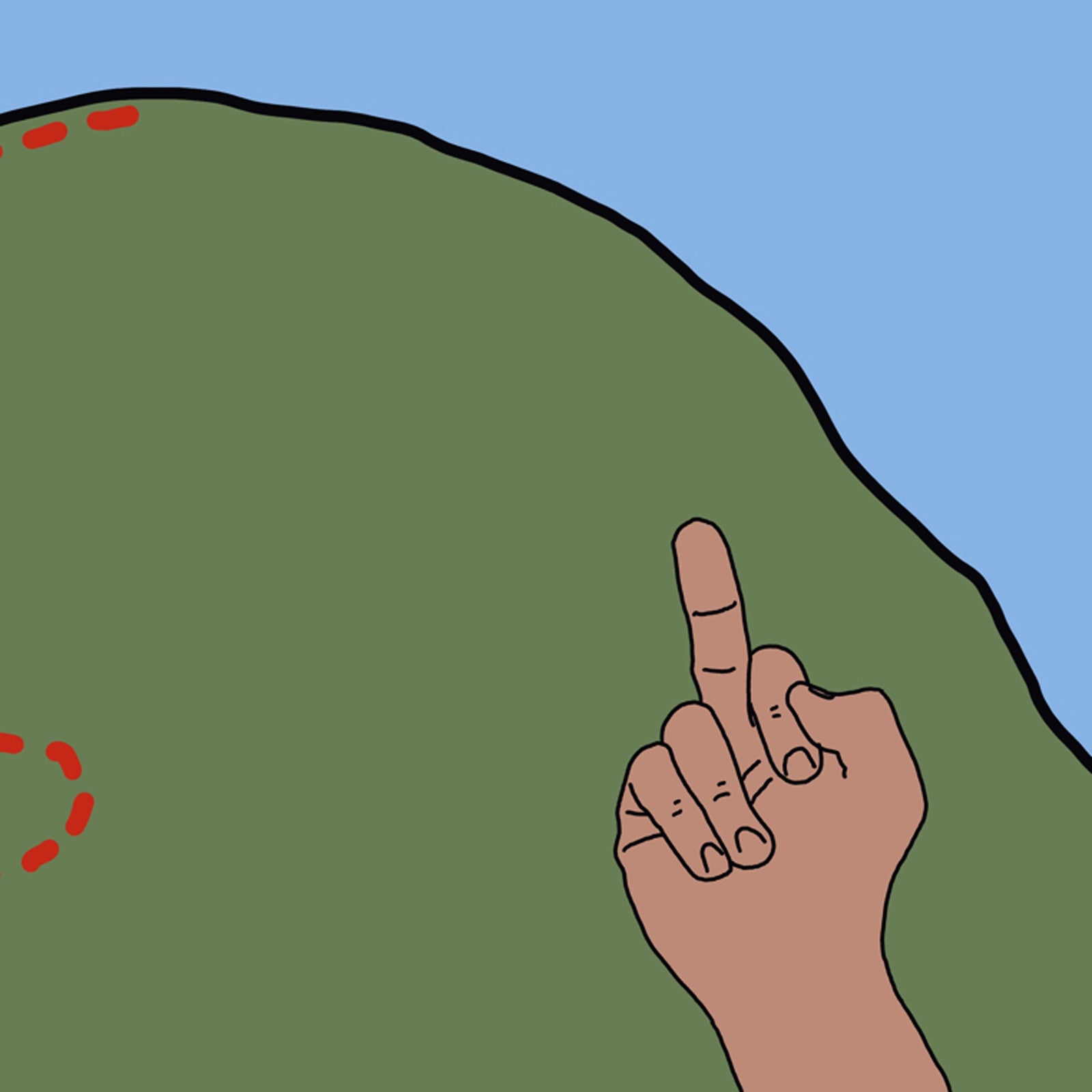 Brendan Leonard(Photo)
Heading out the door? Read this article on the new Outside+ app available now on iOS devices for members! Download the app.
"I hate this hill," I said to the man pushing his mountain bike up the dirt road. He was trying to tell me that it was his age, 75, holding him back from pedaling the whole mile-long 750-foot climb, but I felt I should assure him that it sucks regardless of your age. "I think it's actually worse biking it than running it."
Officially, this stretch of road is part of the Green Mountain Trail, in the William Frederick Hayden Park on Green Mountain, which I'm pretty sure everyone just calls "Green Mountain." If you were visiting Denver, and had half a day to hike, would I take you on a two-mile hike up this road? Hell no. Within earshot, you have two freeways (I-70 and C-470), a shooting range, a motocross track, and a drag racing track. There's no shade. It's steep—at one point, it hits a 22 percent grade, according to TrailRunProject.
I don't know if I truly hate it, but I definitely love/hate it. I like to think most of us have a hill like this in our lives, where we go for a workout that's better than hiking up a concrete stairwell inside a high-rise building, but just barely.
I have encountered dozens of people on this same one-mile stretch of trail that isn't even really a trail—it's an access road to the top of Green Mountain, wide enough to drive a pickup on (which official people do), or occasionally an ambulance (which I've seen once). Tons of Denver metro area residents use it—hikers, walkers, trail runners, mountain bikers—and if you asked any of us to say something nice about it, it would probably be, "There's a nice view of the city at the top." On good days, you can see three fourteeners from the top, too: Longs Peak, Mount Evans, and Pikes Peak. And maybe some elk and deer. But that's a best-case secnario. Usually it's just hot, steep, and not very wilderness-y.
And yet, this year alone, I've already hiked and run this stretch of road more than 60 times. Why? Well, it's the easiest place to get in a bunch of vertical climbing on a non-pavement surface, if you need that sort of thing, which I happen to. It's one of the first things that's dry after a snowstorm or a rainstorm, and even if it's not dry, there's only so much damage you can do to a wide dirt road by hiking and running on it, considering it's built to handle the weight of a truck. So most of us play it safe by using the road instead of nearby singletrack when the trailhead sign says conditions are muddy.
Give me my muddy, snowy, road up the hill by the freeway any day.
When I'm out there under the baking afternoon sun, or alternately slogging through mud and occasionally postholing through a bit of snow in mid-winter, I always see someone else doing the same thing, in a pair of hiking boots, trail running shoes, or on a mountain bike. One guy hikes it with hand crutches, one lady runs up it faster than I can run down it (and then repeats it several times), and lots of people bring dogs. We all hear the faint whoosh of freeway traffic, sometimes the braaap of motorcycles in the motocross park across the street, and sometimes the rat-a-tat-tat of someone popping off shots at the shooting range next to the motocross park. And sometimes thunder from a storm rolling over the high mountains a few miles to the west.
I go up, I go down, and then I repeat. One time, training for a long race in the mountains, I did 14 laps, and just as I was really hating the shit out of it somewhere around lap 12, a guy who had seen me doing the same thing for a couple hours asked, "What are you training for?" I blurted out, "Something way worse," which was only partially true. I was training for something way longer, but not nearly as boring.
Is it mind-numbing? I don't know. I seem to have enough to think about while I'm going uphill and looking forward to the downhill, and then going downhill and dreading the next uphill, and periodically counting how many laps I have left. It's repetitive, yes. Boring, sure. Sometimes I do it for a couple hours, sometimes four or five hours, and occasionally, eight or ten hours. I hate that hill. But I keep going back, up and down that hill, so it can't be that bad, right?
I mean, one time last winter, I ran for an hour on a treadmill, indoors, the only scenery two TVs in front of me, one showing an alarmist news commentary show and the other a cooking show designed around (I believe) a diet plan to fast-track you to coronary artery disease. That sucked. Give me my muddy, snowy, road up the hill by the freeway any day.
Lead Photo: Brendan Leonard
Trending on Outside Online